Harrison Hot Springs Resort & Spa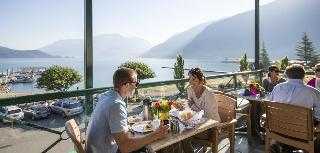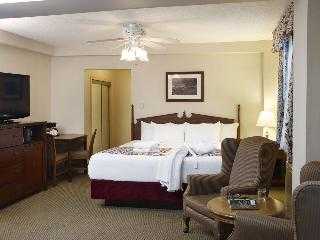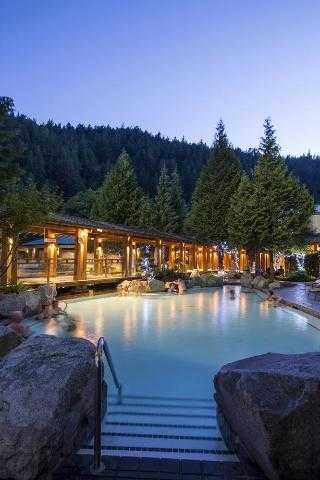 TripAdvisor Review
Based on 4453 review
See all
This comfortable hotel is located in Chilliwack. Visitors can make good use of the wireless internet connection available at the public areas of the hotel. All guests staying at this property may contact the reception desk any time during the day.
More details
Availability
Select the date of your trip
Select the date of your trip to check room availability.
Property Info
This comfortable hotel is located in Chilliwack. Visitors can make good use of the wireless internet connection available at the public areas of the hotel. All guests staying at this property may contact the reception desk any time during the day.
Check-in starts at: 15:00
Check-out ends at: 11:00
Property Amenities
Reception services
Concierge
Guest rating
TripAdvisor
Travelers rating
Excellent

1509

Very Good

1485

Good

661

Reasonable

430

Bad

368
Travelers profile
Business

148

Couples

1919

Solo travel

92

Family

1325

Friends getaway

456
Scores Summary
Cleanliness

Location

Rooms

Service

Sleep Quality

Value
Great family getaway
Reviewed 15 january, 2022
Decided last minute to book for main purpose of using the outdoor heated mineral pools. Check in was a breeze. Hotel was super quiet mid week. Parking is $12/night. We had a room in the east tower facing the mountain. Hotel is a little dated yes but there's a lot of history to it. I can see why they don't want to modernize it. It has character. Room was dated but can tell the carpet has been changed over. It was clean. Toiletries provided. Robes and towels were in room for use at pool. Due to Covid there wasn't housekeeping daily. But can call if you need anything. Pools: Had a chance to check out the outdoor ones. There's a lap pool, family and adult pool outdoors. It's heated about 35 degrees. Love the family pool for little ones. I didn't check out the indoor ones. There is a spa there too that you can book. Restaurants: Breakfast there is Miss Margaret's in the lobby for quick grab and go. It is open until 3. There's a lakeside cafe upstairs where you can have a buffet breakfast. Island bar is open 3-10pm and great for casual dining. It was off season so the strip did not have much to offer for food in the area. Pizza, pho, Greek, sushi, Mexican and diner closeby depending on day of week it was open. Not much open past 8-8:30pm. There weren't too many staff working on site so if it was busy it was hard to get through to restaurant for ordering food for take out. Overall still a lovely place to go to enjoy the pools. Lots of families around.
_Sun_beachlover_1985
Poor to say the least !
Reviewed 15 january, 2022
We have stayed at the resort for the past 15 years on numerous occasions. Unfortunately this time was a complete disaster from start to finish. It started at check in after a 9 hour flight and 2 hour drive we arrived around 10pm we gave a credit card for the $100 fee for room expenses to be advised the card was declined, the receptionist proceede to try it 4 more times again all declined. We gave an alternative card in My Husbands name which again was declined. We asked if we couod just sort out in the morning, she said no and said there was an option to send an invoice and pay that way, however they would hold $500 we just paid it so we could get to sleep. Next morning we went down to try and rectify and was told there was a system problem. After calling my bank i was advised that the card was flagged as fraudulent because the forst payment the receptionist tried was for over $800, then a further 4 different amounts wwre attempted. It took until the day before leaving to unblock my cards. The reception staff that served us were so rude and unprofessional We stayed for period of 12 days after 5 days we had to ask for our room to be cleaned to be told they dont clean long stay rooms but they areed to clean on this occasion and to clean every 3 days. This did not happen ! When I asked at reception if they could at least drop toilet rolls and toiletries to our room they just handed them to me over the desk to take with me. The rooms are now poor to say the lesst, the bedding was just sheets, no duvet or blankets, bathrooms are shabby and need updating. No plugs in sink or bath. The hotel is generally tired. Breakfast was reduced but sufficient. Table spacing was good. Staff in breakfast room were good. There is no room service anymore Islands bar was ok but opening hours have changed 3 until 10pm. Staff were great on days open. Weather caused it to close 2 days. The good thing was that we had to show id and proof of vaccines each time we went to the bar. Although it may be worth trying to incorporate some kind of checks at hotel check in. Finally we asked for a late check out and were told no as they needed to clean the room ready for next guests. After complaining they finally gave a late check out. Shame really for such a lovely hotel to have turned out so bad. I understand covid makes situations difficult but there are ways round difficult situations. It really does put people of staying. We have been back in the UK for 4 days now and i am still awaiting the rerurn of My $500 On a positive note at least the view from our room was lovely
alistocratz
Was my favorite place - WILL NEVER GO BACK
Reviewed 29 december, 2021
My family flew from the east coast and Harrison was a long time favorite for me. I booked the hotel room on Expedia months ago. For Christmas (dec 26th/27th) we had the room booked and had two extra friends who were coming to enjoy the hot pools with us. I had called months ago and a gentleman I was on the phone with told me it would be $20 extra per bracelet for our friends to come with us (They were not staying at the hotel). Upon arrival, we were told by the front desk attendant that there would be no extra bracelet given, that they only gave one extra per room, because of room capacity. I repeated that there were two extra people coming and that neither of them were staying with us (They had booked another nearby hotel, as there were no rooms left when they decided to join us for the evening). It wasn't just that they refused to give us the extra bracelet, after paying $20 for one of the two individuals to join us, but the downright despicable customer service. I asked the front desk supervisor what my other family member was supposed to do while we were in the pool, and they said it was not their problem. "Guests at other hotels are not our problem and not our priority". I explained they had tried to book a room with Harrison but they were full. She did not care at all. She knew my family had flown for Christmas. I told her that this was one of my favorite places to enjoy. Now, after all of this, she tells me "I made the decision that we will not be giving you another bracelet". She took pleasure in denying my family an enjoyable holiday. In addition, the family pool was closed. My family and I discussed possible trading the child's bracelet for an adult bracelet, a he would not be able to attend the adult pool. I then went back to the front desk to ask to switch them out, as we would have an unused bracelet, and the supervisor again said that she wasn't going to that and that the child could go swimming alone. ALONE. No care for the child's safety in a pool by himself, she did not care that we were trying to make SOMETHING work. I told her I wanted an adult bracelet so that at least the adults could go to the adult pool while the child stays with the dog. As someone who has worked in customer mgmt for 15 years, I found her behavior appalling. I asked for her GM's card. She said "He doesn't give out his business cards". She gave me an email address. I told her I would be reviewing her service and that it was atrocious. She told me we could "stay at another hotel". This alone is infuriated me, not to mention the high winds and white outs we had driven through to get there, only to have an employee tell us she would be happy to send us back out in it. She said she would check us out and I said if you do that, I want a refund for my room. She then stated I would have to discuss that with the website I booked the room on. What kind of service is this? You expect a child to swim by himself? You wont change a bracelet so a family can TRY to salvage the evening? My two friends ended up booking an open room (apparently cancellations happen. This was told to me as if I was an idiot by the front desk supervisor. Mind you we had called the day prior to confirm no rooms were available). So now, my friends who had already checked into their other hotel room nearby, had to pay over $400 for a subpar room in a rundown "resort" all to get ONE extra $20 bracelet. When my friends tried to explain the situation to them, to see if they could give them a discount as it was already passed 6PM, they refused to do anything.Now we get to the good part. We go to the adult pool to find 5 children under the age of 10 in the adult only pool. No supervising happening at all. NONE. No employees there at all. If we had known it was like this, we would not have even fought over an extra $20 bracelet. I saw numerous people in that pool with no bracelet! Harrison, you're service and your hotel are run down. Time to get better mgmt.
angelinacO372VI
Disappointing - Needs Updates
Reviewed 16 december, 2021
My recent stay at this resort (should not be called a resort) was very disappointing, it is in dire need of updates, especially the guest rooms. It used to be such a beautiful/classy hotel, now it is run down and needs updating. Check-in process is horrible - long lines and rooms not being ready for a 4pm check-in. I realize that a lot of hotels are operating on limited staff and budgets due to pandemic and other BC disasters, but if they can't provide service/rooms then they should not be selling them, especially when room rates are high. Check-in is noted as 4pm - at 5pm our room was still not ready, went to ask when our room would be available and they could not provide a time but offered an upgrade to a lakeview room, which was definitely not an upgrade, but as we wanted to get into a room to try and enjoy our one-night stay, we took it. The hotel hallways are scuffed and peeling; carpets are dirty and worn, windows are not even clean; in our room the carpet was dirty, the bathtub had rust marks, lamp shades had a brown dirt ring on top of them, draperies are old and the bed linens consisted of sheets only, no duvet or bedspread. Pools are overcrowded and do not look clean at all. Would not recommend staying at this resort.
007CAH
Old but charming, crowded but we enjoyed it
Reviewed 14 december, 2021
I was very unsure about staying here due to the mixed reviews. I think it's perfectly fine so long as you know what to expect: Pros: - the pools are lovely and very family friendly - the staff was all very nice/helpful - the interior is old but I found is charming, big fireplace in the lobby etc - on a beautiful lake with a lot of hikes nearby - no real food on premise but restaurants within a few minutes walk for takeout/dine in Cons: - yes, the pools are very very crowded … so if you're looking for a romantic get away with quiet, this isn't it. It was ok for us as we have a 1 year old who likes watching kids be nuts and splash around. So yes, very crowded on the weekend especially. - we stayed in one of the cottages and were taking a nap during the day with our baby when suddenly we heard someone WALKING ON OUR ROOF. We went out to look as the stomping woke our baby up and a man was on our roof with a leave blower scraping moss and blowout it off …. While we were in the cabin with our car clearly parked by the cabin. We found is extremely strange they would spend 30 minutes stomping around on top of a cabin we were actively paying for while we were there? Woke our baby up so definitely not appreciated. Do the cleaners go in to clean the rooms while guests are in the room? - the restaurants weren't open on the grounds, which means you have to walk to town for all meals so I'd call ahead if that's important to you - yes, it's a little rough around the edges but it's rustic charm. Overall, biggest downers were the pools being totally maxed out and someone jumping around on our roof while we were napping but we enjoyed the little get away regardless.
georgiah598