Four Points by Sheraton Houston Greenway Plaza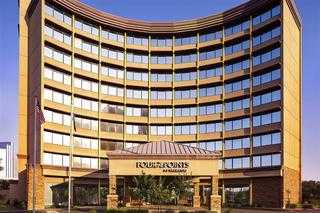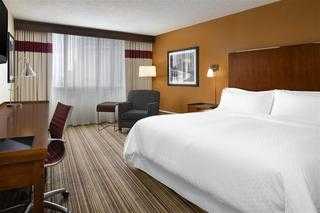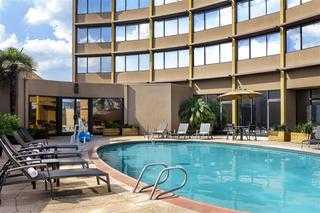 TripAdvisor Review
Based on 391 review
See all
Located halfway between the Galleria Mall and downtown Houston, this hotel is perfectly suited for both business and leisure travelers.
More details
Availability
Select the date of your trip
Select the date of your trip to check room availability.
Property Info
Located halfway between the Galleria Mall and downtown Houston, this hotel is perfectly suited for both business and leisure travelers.
Check-in starts at: 15:00
Check-out ends at: 11:00
Property Amenities
Reception services
Concierge
Guest rating
TripAdvisor
Travelers rating
Excellent

173

Very Good

102

Good

58

Reasonable

26

Bad

32
Travelers profile
Business

183

Couples

56

Solo travel

36

Family

66

Friends getaway

33
Scores Summary
Cleanliness

Location

Rooms

Service

Sleep Quality

Value
Will Not Return
Reviewed 16 november, 2021
The staff was friendly and courteous. The bed and TV were the only positives regarding the facility. The one and only elevator was so shaky and noisy it was scary to ride in. I understand the renovation process but basic hotel amenities were nonexistent. The hotel should either be totally closed until guests can be accompanied or the place should be torn down and rebuilt.
thomaswM7849EK
Under Renovation
Reviewed 13 november, 2021
The beds in this hotel are very comfortable. To be fair, the hotel is being renovated; however, we expected there would be ice available at a minimum. All machines were turned off according to the front desk. The staff was friendly and the room was comfortable. There are a number of items that do need repair. Broken tiles in the bathroom and torn carpet in the hallway indicate the need for renovation. The one elevator that was working shakes and makes a lot of noise. There was no breakfast, but coffee was very good. Although under renovation and few amenities, the rates were not lower than at our last stay.
Menonnie
Under renovation and most services not operating
Reviewed 18 september, 2021
I've driven by this property for 30 years now wondering if I would ever give them a try. It's been Sheraton, then Four Points for as long as I can remember. The building is in the shape of the famous "Fratzog" Dodge automobile emblem from the 70's. Were it freshened up it's a really attractive piece of architecture nestled between a few other properties of similar quality. The building is under renovation, and it's sure time. I think it's pretty recently when the Marriott family of companies bought out all Sheratons. This one looks like it's been neglected for a long time, and the common areas are on a slow downward decline. Some of the room doors obviously had been kicked in, complete with paint chipping off in large strips. Other rooms had the lockset completely missing. They first assigned me to a room on the 8th floor the room was like a refrigerator. I stayed in the room about ½ hour, and most of those minutes were spent trying to get the thermostat to go up. They are digital thermostats, and these don't have any manual switches on them to change from heat to cool, fan speed either on or off, and definitely no system off function. I tried every setting and begged and pleaded with that thermostat to warm up, and it refused. I asked the desk to send a building engineer up, and they told me they don't have one and re-assigned me to a room 2 floors down. The next room had almost the same condition, but I actually could coax the unit into turning off. They don't want to, and even setting the controls on 85° left the fan billowing ice cold air from the vents. I finally found an ECON setting on the fan and raised the temp and lowered it until we finally came to stop. These thermostats may be billed as the greatest ever, but if they are pouring frigid air into a frigid room and can't be shut down they are not saving anyone a penny. The appearance of both rooms as far as furnishing and bathroom supplies were top tier. The bathtub had been refinished with paint, and had begun peeling, as did the soap holder. The valves in the wall and the vanity have been replaced, and the dressing table, lighting, and fixtures are shiny and new. The desk/work area is wide, and generous and had lots of 120V outlets for your electronic wizardry everyone has. The television is mounted on the wall above the work area convenient to be used as a monitor or to watch television. The TV was Samsung, and I don't like them, but this one worked well. On their king size bed they offered 4 king sized pillows which was greatly appreciated. The halls and common areas looked scuffed. It was a little grubby; just here and there and nothing bad, but it looked worn down. The lobby area was pretty, crisp and new. The only elevator I ever saw move was the left one only, and the flooring in it has been damaged by wheeled carts. The back door of the same elevator had some kind of beverage spilled all over it and it looked really bad. When I look out my room window the green slime in the swimming pool almost glowed. Out in the yard pieces of the trim had fallen in the yard and nobody seemed to care. The Four Points sign was half burned out at night. The outside of the building is not inviting at all due to some kind of protective film that has lost it reflectivity and left a finish that looks terrible. Likewise the dirt on the windows is evident to the naked eye even from the ground. This was built as a nice place, and it looks like new owners are bringing it back. Right now it looks like ongoing maintenance has stopped anticipating remodeling and starting completely over. Either that or it has stopped planning to abandon it and close it's doors for good. The neighboring behemoth hotel closed up for Covid reasons, and has not returned to life even though everything else around it has. I was warned before checking in to expect less than standards, and they were not lying. I refuse to comment if I'd return here until the contractors leave and the building is operating as it should be. I think their pricing a bit too expensive given all the things not operating. Just next door is one shuttered hotel in the north direction, and one doing fine in the south direction. The parking drama on the one south of here ensures I don't want to use them any more, even though they were significantly less than this one. I don't want my family and guests confronted with either valet or garage parking charges to visit me, and that leaves me unwilling to stay with paid parking hotels. Before you decide to use this property you should inquire the status of healing for those services you will want to use. If it meets your needs and is affordable then it's worthy of staying with them. I was just here at a bad time in their life, especially given the wreckage Covid has left on the hospitality business. Surely they will heal.
Arnold_Ziffel
Fixer upper hotel
Reviewed 28 july, 2021
It's pretty run down at this point in terms of Four Points standards. Everything is closed and under reconstruction (someone said it was due to covid, but that's not what the check in person said). It's clean which is much appreciated, but if I had known everything was closed, including the breakfast area, and no place to buy water or drinks I don't think I would have stayed here. It's definitely convenient as far as location goes, but I suppose that depends on what you're doing in town. For just a few bucks more, I think Double Tree just down the road is probably better bang for your buck. And I assume their pool and workout area is open if that's important to you, because as I mentioned, NOTHING is open at this four points right now.
M5445RCaprilm
Location Earns It Four Stars
Reviewed 27 december, 2020
The location saved this place from a poorer rating. There are a few minor quirks that could be easily fixed here. Small things like the weird stain on the ceiling of the bathroom, fix the hanging shower rod, bathtubs have seen better days, shower soap dispensers empty, Most importantly the beds were clean and very comfortable. I think they are still renovating rooms though. The bar and restaurant are closed due to COVID. Air conditioning wasn't the greatest as there was really no control even if you adjusted the thermostat - left at 60 the whole time and was still uncomfortable at night causing me to wake up sweaty in the middle of each night. DIRECTV was very nice with all the movie channels HBO, Cinemax & Showtime!
gower2352