SpringHill Suites Houston Hobby Airport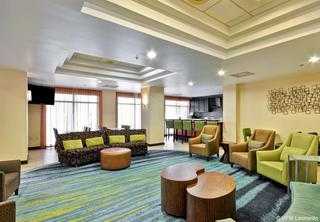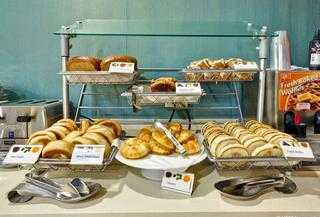 TripAdvisor Review
Based on 11 review
See all
This comfortable hotel is set in Hobby Airport. With a small number of only 1, this null is very convenient for a quiet stay. null can make good use of the wireless internet connection available at the public areas of the null. SpringHill Suites Houston Hobby Airport offers a 24-hour reception servi...
More details
Availability
Select the date of your trip
Select the date of your trip to check room availability.
Property Info
This comfortable hotel is set in Hobby Airport. With a small number of only 1, this null is very convenient for a quiet stay. null can make good use of the wireless internet connection available at the public areas of the null. SpringHill Suites Houston Hobby Airport offers a 24-hour reception service, so that guests' needs will be fully met at any time of the day or night.
Check-in starts at: 15:00
Check-out ends at: 11:00
Property Amenities
Reception services
Concierge
Guest rating
TripAdvisor
Travelers rating
Excellent

2

Very Good

2

Good

3

Reasonable

0

Bad

4
Travelers profile
Business

3

Couples

0

Solo travel

0

Family

2

Friends getaway

0
Scores Summary
Location

Rooms

Service

Sleep Quality

Value
Don't stay here!!! GROSS!!!
Reviewed 1 december, 2021
This was the worst hotel experience I've had since I was a broke student - worse even than that! First, we couldn't get half the lights to turn on in the room when we arrived. Tried every single switch - they were clearly not working. Whatever - we had tired hungry kids and didn't want to deal with changing rooms. Next, after a ridiculous 2 hour wait for pizza ordered, we finally went to go to bed late at night - to discover that the sheets had not only been not changed, but were disgusting! Crusty spots where someone had clearly had sex on them!! EW!!! It was midnight, and we had sleeping kids in the other bed, so we called the desk instead of changing rooms. They sent someone to bring us sheets - but he refused to change them for us! So we had to, at midnight, change nasty sheets! In the morning, our kids found toenail clippings in the other bed - none of us had clipped our nails! AND to top it all off, it kept getting hotter and hotter in the room, no matter how much we fiddled with the air conditioning settings - 82 degrees by the time we left (earlier than planned - we just wanted out at this point!). To top it all off, when I put in a review on Marriott's "Bonvoy" site , it somehow never posted, even though it says that I reviewed it. Clearly deleted! I also contacted them, and they were barely apologetic, despite me being a regular Marriott customer. Told me they would give a refund, but it never showed up - and they haven't been answering messages since! I'm having to dispute it with my card company at this point. I travel a few times a year, use Marriott most of the time, even had their credit card. That card is gone - as is my customer loyalty to them after this absolutely DISGUSTING experience! Marriott's standards have clearly gone WAY down!
andreasD5472ZI
ABOVE AND BEYOND CUSTOMER SERVICE!
Reviewed 9 november, 2021
We spent a Saturday night here after our cruise and were totally unaware of the big motorcycle rally in Galveston. Arriving via Lyft, we were not expecting the hotel to be full in covid-world, but it was. We had hoped to check in early, but of course the room wasn't ready. Latoya at the front desk kindly offered to let us store our belongings so we could go out for a bit. However, before we could even make a plan, our room was ready. Clearly, someone had made a request on our behalf to get our room cleaned. What a kind gesture! We enjoyed our afternoon, and then we took advantage of the shuttle service to go out to dinner. Because our flight was not to leave until 9pm Sunday night, the front desk graced us with a very late checkout (no fee) AND they stored our luggage while we spent some time at a movie theater that morning/afternoon (via their shuttle service again!) The hotel was happy to accommodate our request to put our luggage into the shuttle before picking us up at the movie theater and taking us right to the airport. The room itself was clean and comfortable. (King suite, 3 adults). The breakfast was delicious. The area felt safe enough to leave our 18 year old grandson alone while we visited the Space Center (Lyft). The price was right. We won't hesitate a moment to book this hotel should we cruise out of Galveston again. And - honestly - Springhill Suites management should definitely credit our great experience to the front desk staff and the shuttle staff - the face of the company.
maryanng617
Worst Marriott Embarrassment
Reviewed 15 october, 2021
We've stayed in the Marriott's chain of hotels for the last twenty years. If you are looking for a reason to use AirBNB, this hotel will give you all the reasons you need. If you want air conditioning, you have a better chance for that in one of the many tent cities in Houston. If you want comfort, go anywhere but here. After this trip, it will be a long time before Marriott gets another dime from us. This hotel is in Houston. Air conditioning is required. We've already asked the front desk for help. They did send a guy. The unit is toast, but here we are not sleeping, not resting. They don't want to ask how things are. They already know. There's no adjustment to our bill. There's no offer to switch rooms. It's ignored. The room is for hearing impaired. There's a light that keeps flashing in our eyes. Why would they put this light in the ceiling at the foot of the bed? We feel like we are in some bar with a strobe light. This is supposed to be a Marriott chain hotel. We wanted to watch the Astros game last night. The cable is nothing but snow. You can have all this for $125 a night!!!! The ladies who work with the breakfast and housekeeping take great pride in their work, and it shows. They do a great job. The airport shuttle is great and an added touch. But this hotel itself is awful. This is the worst Marriott chain experience we've ever had.
532vickieh
Nice hotel with airport shuttle service
Reviewed 22 july, 2021
The hotel was nice, clean and renovated. The hotel is in an industrial area and not much around it. There is a sports bar next to it but, if you are looking for somewhere to get food, there is nothing. We stayed there because that hotel is one of the hotels that offer shuttle service to the airport. It has a microwave and a small fridge which was greatly appreciate. They have breakfast in the morning which was really good and a part of your room stay. The breakfast attendant was really nice.if you are traveling with kids, the bathroom is really not private. Not sure why they didn't put a door there. I gave it a four because we requested shuttle service to the airport and the shuttle driver was not on time. She was 10 minutes late. When she did arrive, she did not even acknowledge that she was late. She said, she didn't know she had a pick up. I was thinking, that is not my problem that you didn't know. She had an attitude and didn't even say good morning. Very unprofessional and rude. She spoke Spanish all the way to the airport with another person that was driving with her. If the hotel is going to offer airport shuttle service, they need to have a person that is going to be more friendly and professional.Overall, the hotel was a good experience.
DivaJ
Very close to Hobby airport
Reviewed 11 april, 2021
Stayed here one night before an early flight out. Have the Bonvoy app, had requested pillows, blankets, toiletries via app. Easy check in at front desk, friendly staff. Room didn't have linen for the pull out that we had requested via the app (and on the reservation). My husband went down and asked for it, they said they had to "get" it. Two hours go by and i requested again through the app. A staff brought most of it to the room and chided us for not coming back down as they weren't a "full service" Marriott. Not sure why they then didn't call us as all of the rooms have phones? And, hey, what about the app that I get 100 emails about using? Free and easy parking. Didn't use the pool. Breakfast was abundant and of fair quality. Super easy access to the airport.
mdgipsy