2 adults - 0 children - 1 room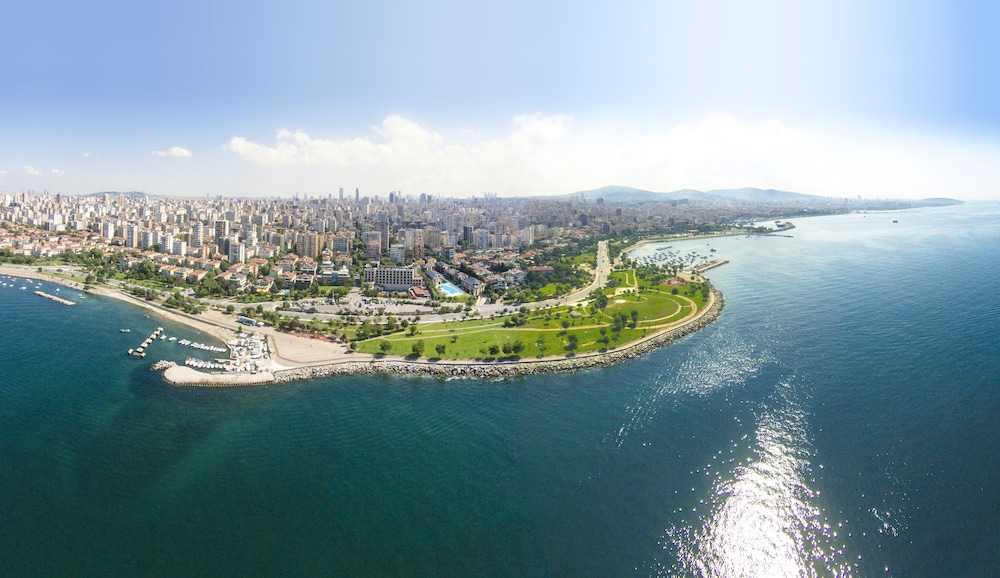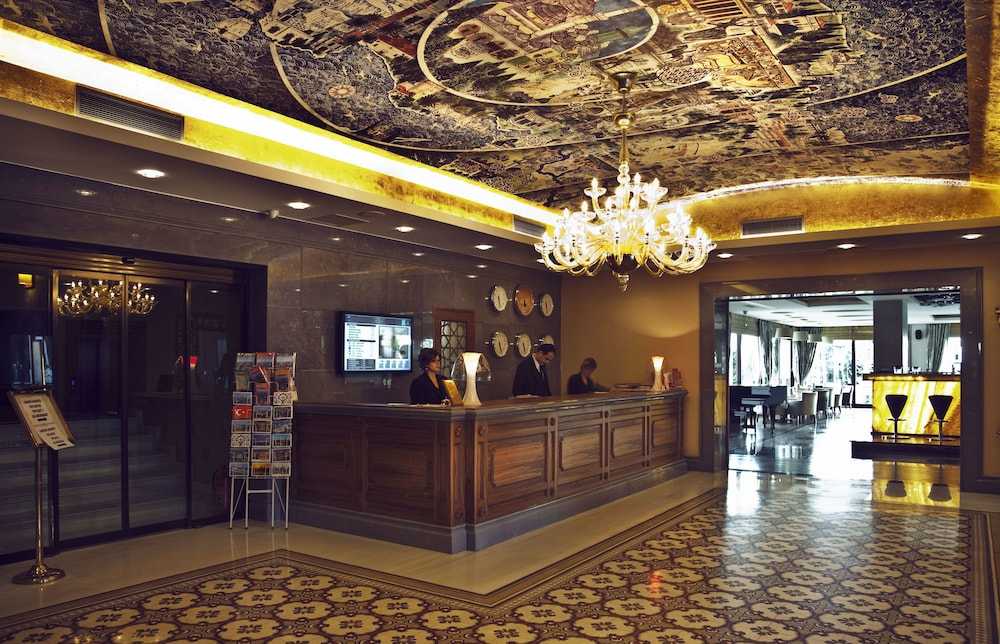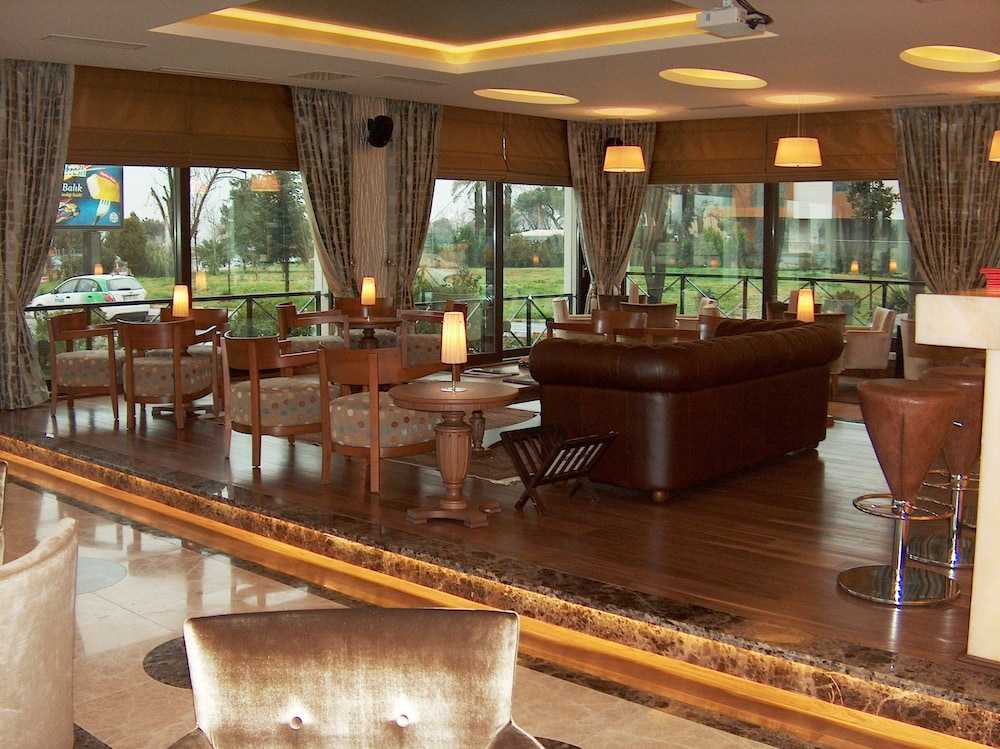 319 TripAdvisor Reviews
See all
According to guests, it's ideal for:
With a stay at Hotel Suadiye in Istanbul (Kadikoy), you'll be a 1-minute drive from Bagdat Avenue and 5 minutes from Hilltown AVM. This 4-star hotel is 10.8 mi (17.4 km) from Blue Mosque and 10.8 mi (17.4 km) from Grand Bazaar.Make yourself at home in one of the 156 air-conditioned rooms featuring ...
More details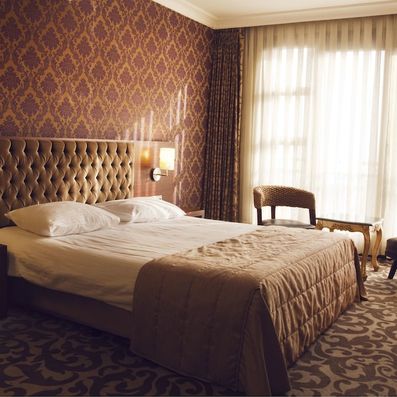 Quarto casal luxo, Vista para o jardim
1 Queen Bed
183-sq-foot room with garden views
Entertainment - LCD television with satellite ch...
See more details
Cancellation Policy
Amenities in this room:
Max 3 adults
Max 2 children -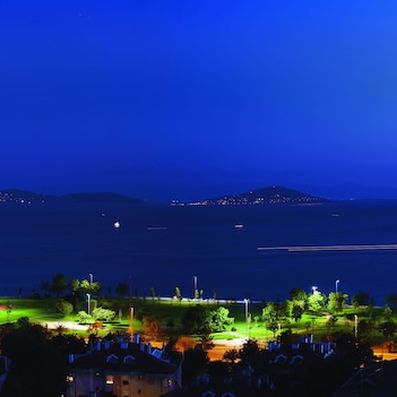 Quarto casal luxo, Vista para o mar
1 Queen Bed
237-sq-foot room with sea views
Entertainment - LCD television with satellite chann...
See more details
Cancellation Policy
Amenities in this room:
Max 3 adults
Max 2 children -
Property Info
With a stay at Hotel Suadiye in Istanbul (Kadikoy), you'll be a 1-minute drive from Bagdat Avenue and 5 minutes from Hilltown AVM. This 4-star hotel is 10.8 mi (17.4 km) from Blue Mosque and 10.8 mi (17.4 km) from Grand Bazaar.Make yourself at home in one of the 156 air-conditioned rooms featuring minibars and LCD televisions. Satellite television is provided for your entertainment. Private bathrooms with showers feature complimentary toiletries and hair dryers. Conveniences include phones, as well as laptop-compatible safes and desks.Enjoy French cuisine at Cafe de Paris Teras, one of the ho...
More details
Check-in starts at: 14:00
Check-out ends at: 12:30
Property Amenities
several
Estacionamento (vagas limitadas)
Business center
Business center 24 horas
Academias
Wheelchair-accessible pool
Café/chá em áreas comuns
Estacionamento grátis sem manobrista
Salas de reuniões
Traslado de/para o aeroporto (sobretaxa)
Assistência para passeios/bilhetes
Disponibilidade de estacionamento externo com desconto
Salas de tratamento de spa
Elevador
Porter/bellhop
Acessível para cadeira de rodas (pode haver limitações)
Balcão do concierge acessível para cadeira de rodas
Cofre na recepção
Lavanderia
Wheelchair-accessible public washroom
Free RV, bus, truck parking
Jardim
Chuveiro com barras de apoio
Sinalização em Braille ou em relevo
Número de cafeterias: 1
Número de bares/lounges: 1
Salão de eventos
Computadores
Designated smoking areas
Serviços de casamento
Espaço para conferências (em pés): 646
Wi-Fi grátis
Estacionamento com manobrista grátis
Banheiro acessível
Mercearia/loja de conveniência
Serviços de concierge
Lounge acessível para cadeira de rodas
Jornais grátis no saguão
Número de restaurantes: 1
Estacionamento para longos períodos grátis
Espaço para conferências (em metros): 60
Terraço
Salão de beleza
Espaço para conferências
Snack bar/deli
Breakfast available (surcharge)
Area shuttle (surcharge)
Equipe multilíngue
Centro de conferências
Depósito de bagagens
Terraço na cobertura
Serviços de lavagem a seco/lavanderia
Recepção 24 horas
Serviços de babá (sobretaxa)
Wheelchair accessible (limitations may apply)
Business center/espaços para reunião acessíveis para cadeira de rodas
Balcão de recepção acessível para cadeira de rodas
Guest rating
TripAdvisor
Travelers rating
Excellent

81

Very Good

138

Good

64

Reasonable

20

Bad

18
Travelers profile
Business

150

Couples

58

Solo travel

16

Family

51

Friends getaway

19
Scores Summary
Cleanliness

Location

Rooms

Service

Sleep Quality

Value
Ideal for our purpose!
Reviewed 1 december, 2021
We had to make swift decisions for a visit to Istanbul. I only did a search on the area and booked this hotel without hesitation. After my booking I read some of the reviews here and I have to say I got a bit worried. But all for nothing, the hotel is absolutely lovely. A hotel of that age with still such a high standard is hard to find! We needed a triple room and that room had 2 good beds, a double and a single bed. Not just a fold-up bed squeezed in. So it left enough space in the room. And though not expected in such a lively area, it was quiet at night!! The bathroom always gets my good inspection, very tidy, no mold, good shower, directly hot water, and all the necessities available. The room was very clean, and either we were lucky or things changed. We had all the time wifi reception in our room. Sometimes after being out for a while you had to log in again. And last but not least the staff was so friendly and so helpful. In these days with covid19 restrictions a mask was worn by all. And for breakfast a buffet was served by a waitress from the buffet table. Everything is available, a very good start of the day! We already said we will be back there, the location gives an extra star! There is a parking space at the hotel. You walk out in a very lively area, as opposed as to what others mention, Bagdat Cd is a boulevard with equal kind of shops as you would find in any mall (not only for Armani boys!), only open air! And plenty of restaurants and cafés. It has always been my favorite street for shopping in Istanbul. I do look forward to go back!
VillaRhapsody
Still OK
Reviewed 11 november, 2021
This was our second stay at Suadiye and after a very lacklustre experience a year earlier I certainly didn't intend to return. As it happened however, with Covid restrictions being relaxed significantly and international travel ramping back up, a few hotels I would have preferred were looking to cost about twice as much - well above what I felt like paying for a fairly busy trip where we were unlikely to be spending too much time in the room. After a change in our flight times which saw us gain an evening in Istanbul I booked another night and then emailed to request that the two bookings be linked so that we didn't have to move rooms and they were happy to accommodate. I also requested that after the noise we experienced on our last trip due to the rooftop bar being directly above, we stayed on a lower floor which they also agreed to. When we arrived (at 1.30am) there was initially some confusion about the extra day, but that was quickly resolved. The third floor was a marked improvement over the fifth – communal areas looked as you would expect – none of the ripped wallpaper and overall scruffy appearance of a year ago. The room was fine – reasonable size, firm beds, pillows were still far too soft, decent pressure in the shower. Still no safe and still inexplicably dim. There was a small light in the ceiling of the rooms "hallway", but the main area of the room was illuminated by the two bedside lamps and nothing more. A couple of uplighters or a single ceiling light would have been incredibly welcome. The very helpful porter who took us to our room, reminded us that the controls which appear to allow one to set the heating / cooling and temperature are not even connected and the only influence a guest has is the on/off switch. We promptly switched it off and opened the window to cool the room. This worked ok and there was no significant noise until about 5am at which point we were happy to close the window. It was an unseasonably warm mid-November, but the insects which flocked in a year ago were not an issue. Every time we went out, housekeeping (who did a fantastic job) would close the window which I didn't understand until Saturday night when I stayed in to catch up on some sleep and woke up to the overpowering smell of fried food – turns out the extractor fan to both the hotel kitchen and another local restaurant are located fairly close to the main building but at almost exactly the same height as the 3rd floor. The location remains something which you will either love or hate. A busy, high end shopping street does nothing for me beyond setting my expectations with regard to what things are going to cost nearby. There are a few great value gems, but in general a small beer is going to be in the tl55 region. Rich women with trout pouts and their portly husbands wearing brand new Armani sports clothes are also everywhere Having vowed never to stay here again, our second visit was fine. Partly I suspect because our expectations were more realistic, mainly because of the lower floor – when a party directly above you keeps you awake its much easier to find fault than when you are well rested! Fine is a fairly low bar for a four star hotel and in fairness my wife would probably call it good, but this is my review 
boringgit
Perfect hotel
Reviewed 22 august, 2021
I have been in this hotel many times every things are perfect location near the beach, Main Street, friendly and helpful staff,cleanliness,the view is wonderful,breakfast good, I recommend this hotel to everyone that need to be relaxed and enjoy their trip
242mehrdads
Heavy smell of smoke in non smoking rooms
Reviewed 3 april, 2021
Nice looking hotel, it must have been great 10 years ago.. We checked in, went to the room, it was smelling like someone smoked there all day for the last 10 years. Very strong and deep smell of an ashtray. Immediately asked for a change, 2nd room was the same. We had to go out so asked them to sort it out while we were out. When we came back they moved our suitcases to a different room which was even more smelly.... Also; - Dirty and smelly carpet in the rooms - 5 dollars for a cup of lousy small coffee!!! - Lame breakfast - No internet in the room
ImajPhotoAdventures
Nothing wrong with it, but not really a premium hotel.
Reviewed 4 december, 2020
This is a 4 star hotel in a very fashionable area (too fashionable - more about that later), but due to a combination of covid and the Turkish Lira being incredibly cheap right now, we managed to stay for the price of a chain hotel in the UK. We arrived on a Friday night - staff were super friendly and efficient. Decor in the corridors was disappointingly a bit past it. The wallpaper was ripped at low level every metre or so - it's just been knocked by suitcases or cleaners carts, but surely should have been replaced. Corridor lighting was dim - I've never understood why hotels do that - perhaps to disguise worn decor? I expected better from a 4 star hotel. Our room was a decent size and the bed was large and firm. Only 2 pillows were provided, both of which were too soft for us. I'm sure they would have provided alternatives if we asked, but there were none provided (probably due to covid) but also none offered. There was no room service menu, or mention of it or even a QR code to scan. We did see plates left outside rooms, so presumably it was available. No minibar, but the fridge was stocked with water - again, probably a response to covid, but I wasnt complaining - checking out by simply giving back my key and saying goodbye suits me far better than waiting for housekeeping to check the fridge. The bathroom was a fair size and the pressure in the shower was good - note shower, no bath - suits me, but others may miss a tub. Decor was generally in good condition and the room had clearly been renewed in the past few years. We stayed on the 5th floor - no sea view - a car park in fact, but we didn't pay for one so no complaints - The terrace is on the 6th floor meaning that the noise of moving chairs and people talking was present when you were trying to sleep in the evening and as they set up for breakfast in the morning. Our ceiling also showed signs of damage - I was mildly concerned that a particularly plump person dancing might fall through - but predictably nothing happened. We didn't eat at the hotel - with Covid there was no breakfast buffet and the individual breakfasts we saw being brought out were not the most impressive looking. There are literally hundreds of places to eat within a 20 minute walk and in this area, not being able to speak Turkish is not a major obstacle as most places have English menus and staff are likely to know enough English to make ordering and paying no problem. A big issue was the air conditioning - it was set to heating only as confirmed by the porter - our room was uncomfortably hot for 3 nights. The best we could do was to open the window (and let bugs and noise in). It was good that he told us, as it saved me bothering beyond checking that it was set to cool and at a low temperature, but why bother with room controls at all if they are not enabled? There was also no safe in the room - seriously - why is this not standard in every hotel? Speaking of the terrace - it managed to disappoint on most levels. Friday and Saturday night were full of people who wanted to be seen… Needless to say - the "cool" and rather disdainful clientele made this not my kind of place. We visited again during the day and remained unimpressed - it was a bit stuffy and formal. The seaview was undeniably impressive - we ate at the fish restaurant Saltator opposite and had afternoon drinks at Mirrors bar in the same complex - they were much more relaxed, but while their terraces were only 2 stories lower, the treeline along the coast did mean that their views simply couldn't compete. The hotel is in an upmarket area - a short walk from one of the biggest shopping streets on the Asian side - very much an Oxford Street equivalent if you are familiar with London- if you wanted to take advantage of the cheap Lira this would be a very convenient location - we didn't (OK, I didn't!). During "Covid" the shopping street and trendy bars and restaurants are also not necessarily the most safe places in terms of social distancing - far too many rich kids and their parents making the barest of attempts to comply. The seaside area is fantastic - albeit very popular (read crowded) at weekends, with people having picnic breakfasts and walking / running / cycling / Marti'ing (Electric scooters to rent via an app - can't register a foreign number if using Android). I am very happy to have stayed here but am sorry to say that I have no interest in returning. People seem to visit for the proximity to the shopping and to "be seen", neither of which appeal to me. That said, I am old before my time - if you want to be close to a high end shopping street and in an area with trendy bars, this is the place for you!
boringgit