Kansas City Airport Marriott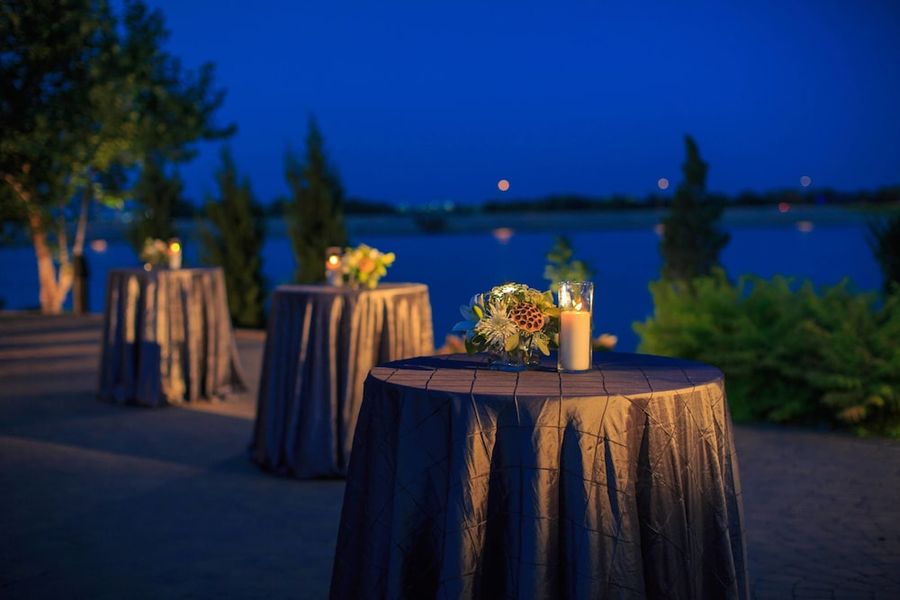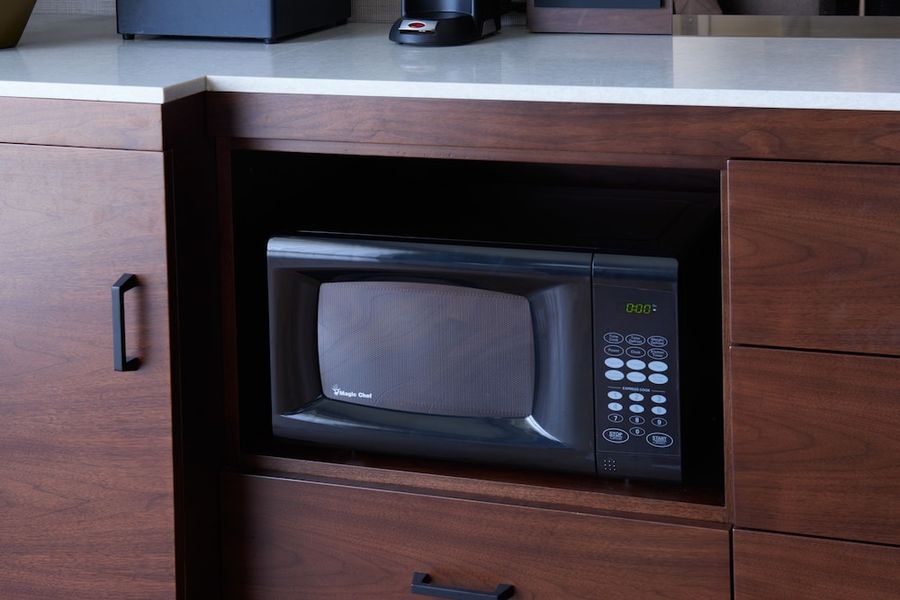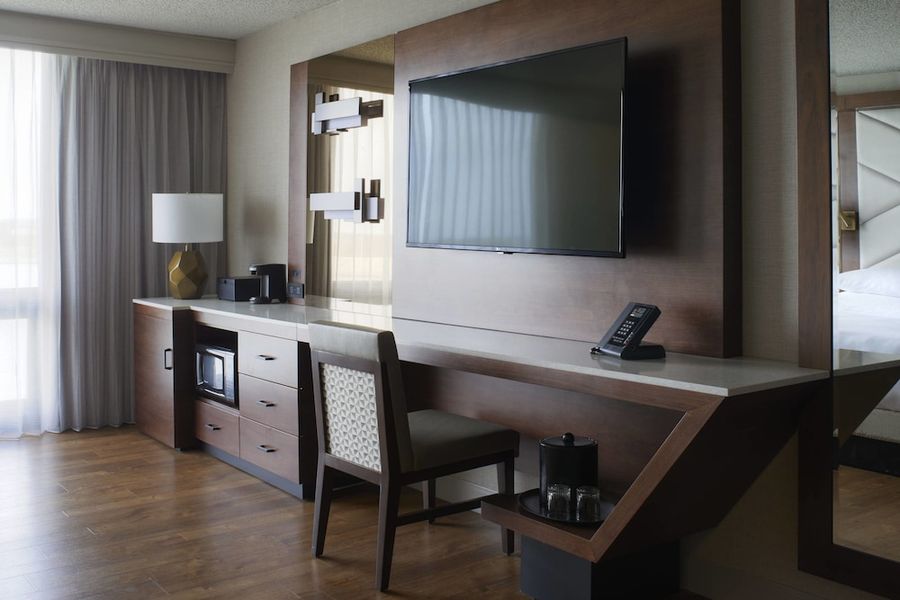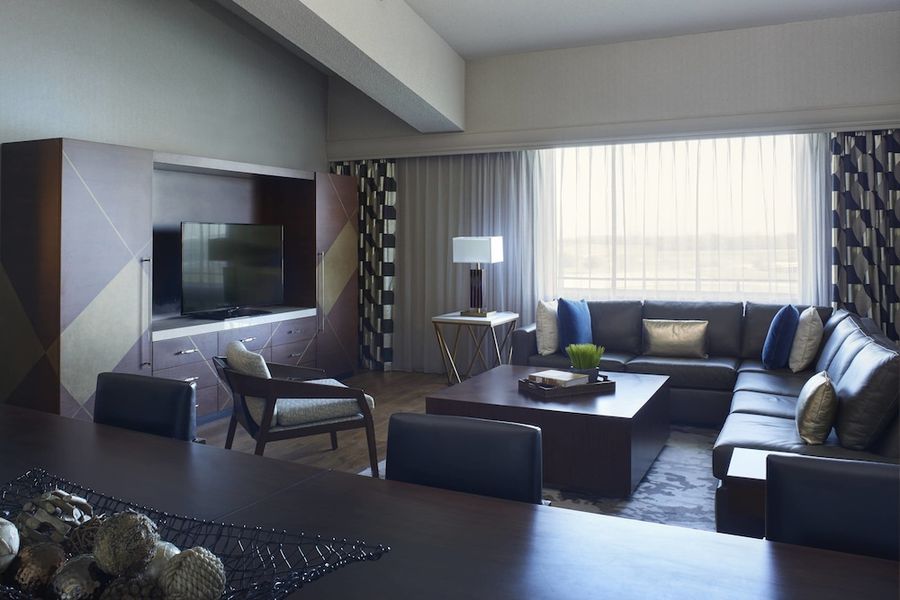 Property Location With a stay at Kansas City Airport Marriott in Kansas City, you'll be near the airport, within a 10-minute drive of Zona Rosa Shopping Mall and Harley- Davidson Factory. This hotel is 15.1 mi (24.3 km) from Argosy Casino and 16.4 mi (26.3 km) from Fort Leavenworth. Distances are ...
More details
OpenWeather
Select the date of your trip to check room availability.
Property Info
Check-in starts at: 15:00
Check-out ends at: 11:00
Property Location With a stay at Kansas City Airport Marriott in Kansas City, you'll be near the airport, within a 10-minute drive of Zona Rosa Shopping Mall and Harley- Davidson Factory. This hotel is 15.1 mi (24.3 km) from Argosy Casino and 16.4 mi (26.3 km) from Fort Leavenworth. Distances are displayed to the nearest 0.1 mile and kilometer. - Harley-Davidson Factory - 6.2 km / 3.8 mi - Tiffany Greens Golf Course \- 9.4 km / 5.8 mi - Zona Rosa Shopping Mall - 10.1 km / 6.3 mi - St. Lukes Hospital - 11.2 km / 7 mi - Saint Luke's North Hospital-Barry Road \- 11.4 km / 7.1 mi - Weston Bend S...
775 Brasilia Ave, Kansas City, MO 64153, USA - Kansas, Missouri - U.S - 64153
Property Amenities
Check-in starts at: 15:00
Check-out ends at: 11:00
Guest rating
TripAdvisor
Travelers rating
Excellent

138

Very Good

218

Good

139

Reasonable

89

Bad

41
Travelers profile
Business

336

Couples

93

Solo travel

52

Family

85

Friends getaway

18
Scores Summary
Cleanliness

Location

Rooms

Service

Sleep Quality

Value
A Good Experience
Reviewed 6 july, 2022
July 1, 2022, to July 2, 2022 Pros: Free parking in an outdoor parking lot on the property. Common areas are clean and well-maintained. Room was clean and very well-maintained. I really liked the wood flooring in the room. The mattress was comfortable. The towels were plush. Good water pressure in the shower. Employees were professional. Cons: Pillows could be better. Overall, exactly what I expect from the Marriott brand. This was a good experience.
Max G
Sleepless in KC
Reviewed 12 june, 2022
Room thermostats are wireless. You change thermostat to 70 to sleep but hotel decides your room should be 74 so they remotely change temp. I stayed 3 nights and had issues w room temp all 3 nights. I never slept more than 3 consecutive hours. Tue, Jun 7 the hotel AC was worked on all night. Around 3am, it was remotely set to heat, couldn't even choose cool. At least it changed back to 74 on cool when I woke up 4th time that night at 5am. Even fan setting I selected would get changed remotely. Did I speak w front desk? Yes. In person and over phone. 4 loud messages on hotel intercom in room over 15 minute period. They were after 11p and about a false reported fire situation. I didn't even hear the fire alarms, so why broadcast it is not an issue in every room FOUR times? Three night stay w no room tidying or towels. How is it ok to get 2 sets of towels for 3 nights? If two people were in room, that's one days worth. One person = two nights. After long day of work, I want rest and comfort. I received neither. Tv remote barely worked. And the wood trim at floor under window was a safety hazard. Just not worth staying here, too many better options.
dsmojm
Pleasant and more scenic than most airport stays
Reviewed 10 june, 2022
Spent one night prior to an early morning flight. Hotel has been recently renovated and modern furnishings throughout the hotel were generally in good condition, both in the room and public spaces. The hotel backs up to a large pond which provides a scenic view for the outdoor seating at the bar or restaurant. Was impressed to learn they serve food till 1 AM. The few staff I encountered at the front desk and restaurant were cordial and helpful, something that's been far more challenging to find in post-Covid hospitality. After dropping my bags in the room I advised the receptionist that I was going to return my rental car so I didn't have to do it in the morning, and asked if they could have the shuttle pick me up at the rental center rather than doubling back to the terminal. Was told no problem, and the driver showed up within two minutes of my call. Receptionist gave me a $10 food/drink voucher as the lounge had desserts available but had removed dinner items prior to my arrival. Lounge Was located off the lobby, with breakfast avail at 6:30 and had the standard eggs, potatoes, pork or with some very sweet fruit, etc. While the room was fairly small, it was laid out well and comfy, with plenty of plugs and charging ports. Shower pressure was fine and with individual toiletries rather than bulk shampoo or body wash or in the shower stall. No Q-tips but I didn't ask to see if they had any either. Pleasant stay, I'd certainly return if travel/flight times brought me to stay near the airport rather than downtown.
davidandrose1
Convenient to airport only
Reviewed 1 june, 2022
Researched to send review to manager b4 posting but unable to find contact info. Marriott Kansas City Airport ROOM 706: May 21-23, 2022 $473.12 – two nights (including expensive water and items from store to eat in room) Room as though hadn't been used in some time – dust. Shower would not drain for quite some time and then overflowed into bathroom. Did not notice as had eyes closed to wash face. Then heard a gurgling sound and looked at drain – it eventually drained but not until had flooded outside shower onto floor. Used many towels to cover water so would not slip and fall. In lavatory were some kind of raised smudges so cleaned sink upon check in. There were two refrigerators in the room – not sure why. The larger of the two had a great deal of frost in the freezer. The smaller one top was dirty; inside had fingerprint smudges. Cleaned both refrigerators as well. Overall, the room was not very clean. I cleaned everything in the room that would have been touched by hands or feet. That includes the toilets. There were two towels that had dead winged insect of some kind on them; they were used to mop up water overflow from stopped up drain in shower. I arrived very late in the early morning hours. I had asked for a quiet room. Apparently, the people on the other side, #704 maybe were quite noisy? Must have been opening and closing the barn door until even earlier wee hours of the morning. What a terrible concept for a hotel room unless some type of bumper to prevent the noise. I got very little rest that night after travelling from Florida beginning at about 1:45 PM EST. The amenities? Very lacking. Not even a shower cap. For the price of the room, one would expect better. In addition, not even water was offered as an amenity: $2.50/bottle is steep. After traveling one wants good clean water. No room service. So, $3.00 for a tasteless muffin. The website indicates the following: "Savor a meal from the privacy of your guest quarters thanks to our convenient room service options." No bellhop. An engineer was called to assist checking out. ROOM 806: May 28-29, 2022 ($205 plus taxes) – one night $242.84 (including $19.54 for food to take to room & expensive food/water for room) More issues with this room – it was even dirtier and again seemed as though had not been used in quite some time. The hangers were covered in dust. I was too tired to clean them to hang my clothes on. Upon walking in the room had the most musty smell – the smell of sour water causing my nose to run. The bag for the hair dryer as was the hair dryer itself very dusty. Someone else's hair was on the sheet of one bed. Again, I had to clean the sink. In fact, a total cleaning of room. Broken lampshade. Again, no bellhop. Scanty amenities. No room service. Most of the staff were great. The shuttle drivers were very courteous and helpful. I do not think that the rates charged were appropriate for the services offered, the amenities, no room service, no bell hop…and lack of cleanliness overall. When I called just before checking to report the shower overflow due to clogged drain and the number of towels used to mop up to prevent falling, I think it was the manager who was standing at the check-out desk when I departed. He did not even speak. He just moved over so I could talk to the agent behind the desk. Having been a director of nursing for a 200-bed facility, consultant, staff nurse, staff development, etc., I understand staffing shortages. However, when dealing with people in whatever arena, one should be able to received the services expected for the cost. I stayed at this hotel several times when traveling to Kansas for family. In fact, was there during the renovation project about 10 years ago. The room I was in at that time was not one that had been rehabbed. And it was much cleaner and better than the stay this year at the Kansas City Marriott. This stay seemed more like a low-end hotel than one that a person should be able to expect from Marriott. I speak for all who have disabilities. I have service-connected issues making it difficult to provide the services to myself that staff should have been able to perform (see notes above). I would not say that this hotel would be one that handicapped people like myself or those who have more severe disabilities could count on. My total bill for the 3 nights totaled $746.50. This Marriott fails to live up to the standard one should be able to expect with the name Marriott. The cost for three nights was extreme considering the cleanliness and self-cleaning the room, inability to hang clothes in one of the rooms due to dust, some type of mustiness causing runny nose, broken lampshade, bugs, water overflow, no room service even though website indicates the hotel does have it, noise factor after requesting quiet room, no bell hop…on and on. Having traveled in many places and staying in many Marriott hotels, the Kansas City airport hotel is extremely lacking. The high note is that the staff I encountered, for the most part, worked hard to live up to the Marriott reputation. And it is convenient to the airport. I paid a steep price for a 3-star hotel that I think this Marriott is considering the overall factors. The rooms I stayed in certainly were not what is pictured on the web site. Nor is everything offered that is advertised: bathrobes, vending machine, gift shop, newspaper, minibar, room service…parking very limited. A small hotel in west Kansas far exceeded all factors associated with a quality stay for far less money and many more amenities. It usually is full since is the gateway to Colorado. The staff I met is what gave this a 3 star review. They worked hard and aimed to please without resources to do so.
ElleRo777
Unfortunately not what I expected.
Reviewed 17 may, 2022
Normally one of my favorite hotels, but tonight was bad. Arrived at the airport about 11:30pm. I called the hotel they said the van had just left the airport and would be back shortly. About five or six minutes later the van came around the corner stopped at the first stop picked up several airline cruise stop at our stop talking to other people and four of their extra large bags and told us we'd have to wait for the next band to come back. I called the hotel told him I wanted to take a cab and they said I couldn't do that I would have to talk to the driver when he got back, what good was that going to do me. We waited 40 minutes total at the airport. When we got to the hotel not one apology for the inconvenience until I brought it up, totally totally unacceptable. I hope this is just a onetime thing.
jpals5