The Reach A Waldorf Astoria Resort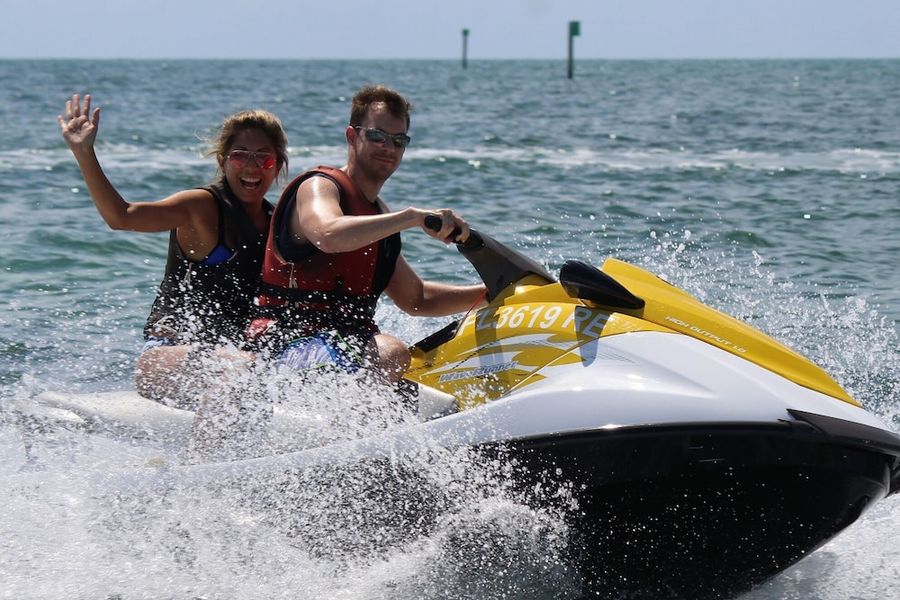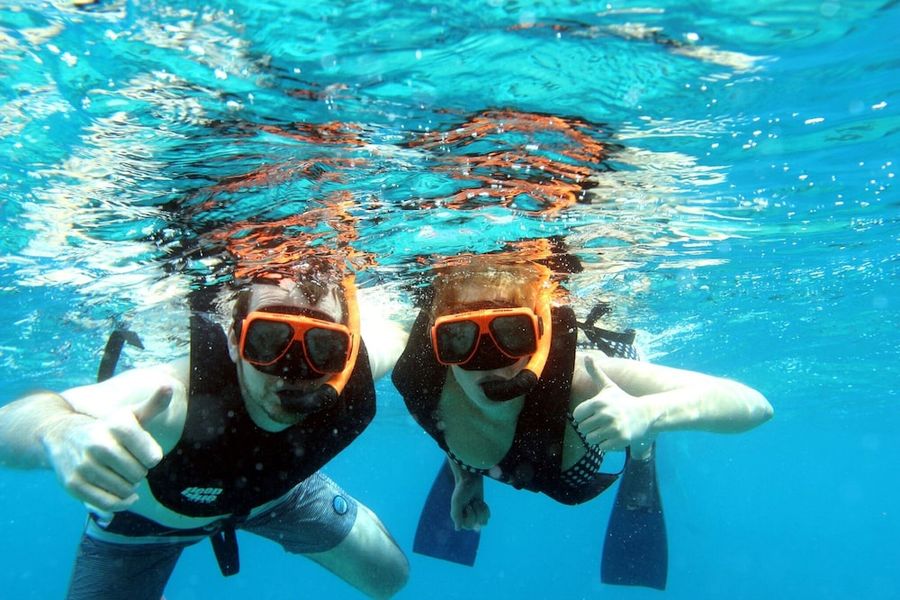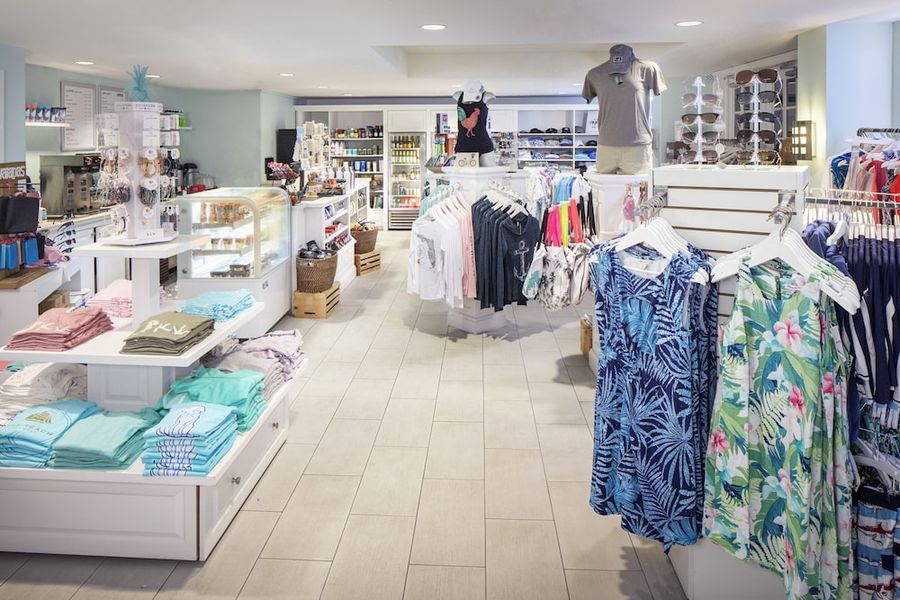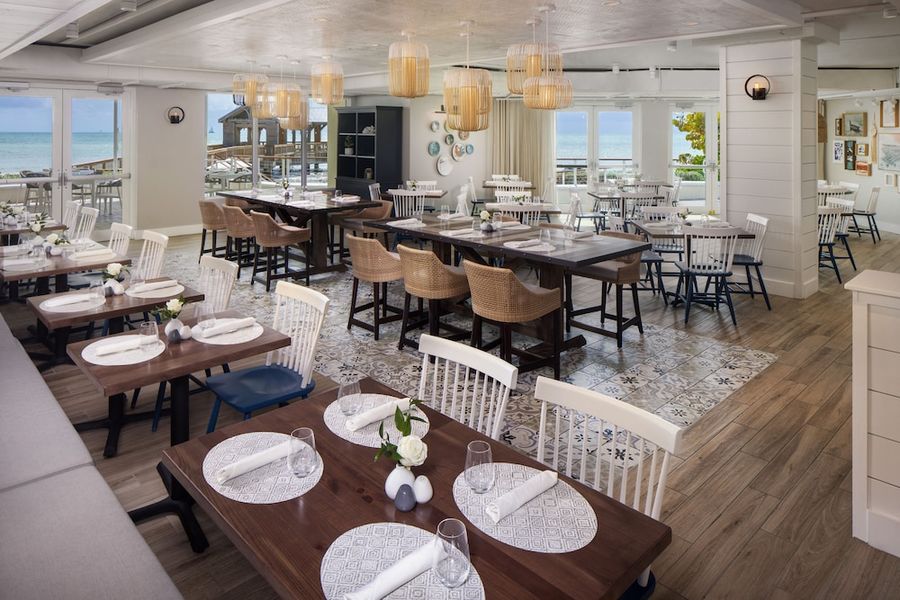 Property Location With a stay at The Reach Key West, Curio Collection by Hilton in Key West (Old Town Key West), you'll be within a 5-minute walk of Duval Street and Florida Keys Beaches. This 4-star hotel is 0.1 mi (0.1 km) from South Beach and 0.2 mi (0.4 km) from Southernmost Point. Distances a...
More details
OpenWeather
Select the date of your trip to check room availability.
Property Info
Check-in starts at: 15:00
Check-out ends at: 11:00
Property Location With a stay at The Reach Key West, Curio Collection by Hilton in Key West (Old Town Key West), you'll be within a 5-minute walk of Duval Street and Florida Keys Beaches. This 4-star hotel is 0.1 mi (0.1 km) from South Beach and 0.2 mi (0.4 km) from Southernmost Point. Distances are displayed to the nearest 0.1 mile and kilometer. - Florida Keys Beaches - 0.1 km / 0.1 mi - Simonton Beach - 0.1 km / 0.1 mi - South Beach - 0.2 km / 0.1 mi - Duval Street - 0.3 km / 0.2 mi - Key West Butterfly and Nature Conservatory - 0.4 km / 0.2 mi - Southernmost Point - 0.4 km / 0.2 mi - Cit...
1435 Simonton St, Key West, FL 33040, USA - Key West, Florida - U.S - 33040
Property Amenities
Check-in starts at: 15:00
Check-out ends at: 11:00
Guest rating
TripAdvisor
Travelers rating
Excellent

220

Very Good

66

Good

79

Reasonable

46

Bad

74
Travelers profile
Business

13

Couples

119

Solo travel

2

Family

61

Friends getaway

25
Scores Summary
Cleanliness

Location

Rooms

Service

Sleep Quality

Value
Beautiful beach area hotel!
Reviewed 21 march, 2023
This was our first stay at this hotel, and we wanted to try it out because it has it's on a beach and has a pool area. We were not disappointed! Check-in was quick with a professional and friendly staff. They also provided free water bottles which is great when it's 80+ degrees out. We had two rooms, both with a king bed and pullout. Our room's AC unit broke twice, and the staff showed up quickly both times to address the problem. When we arrived, the elevator was broken so we had to walk to the other side of the hotel, take that elevator, and then walk to our room. The elevator was fixed the following day. This place has a 'motel/condo' kind of feel, with access to the rooms from the outside. Our family group had two rooms; the first had a view of the pool/beach and the second had a view of a road behind the hotel. Housekeeping service was inconsistent...sometimes they'd show and other times not. When they did clean it was minimally trash and towel replacement. If you want your beds made up, you have to specifically request it. We did and sometimes it still wasn't done. We needed a blanket for the pullout and called twice to have it delivered and it never happened. The hotel has a nice (simple) fitness center, with towels and showers. The Key Reach is located at the southern end of Duval, which is a great location for seeing all the downtown KW sites. There is no shuttle service, but you don't really need it. The beach area is great, and you get food and drink service (just push a button on your umbrella and staff will appear). They were particularly busy one afternoon and it took us an hour to get 6 drinks...but the staff apologized and comp'd the drinks for us. The onsite restaurant and bar are nice but not cheap, so be prepared for $15 drinks. The hotel's sister hotel is the Casa Marina (.5 mile away) and you can go there as well and share their amenities. All in all, we love this place and would definitely stay here again!
gwevans
Some good, some meh, some bad...
Reviewed 19 march, 2023
My family was at The Reach last week for four nights - my husband, myself and our two daughters (early 20s). We all felt there were distinct positives and negatives about this resort. When we arrived, the staff was very friendly - there were issues going on in front of us with other guests checking and they were handling those with poise. The bellmen and front desk folks were continually pleasant and helpful throughout our stay. Our average per night cost was over $900 per night for a one bedroom / one bathroom two queen room. So all in all, quite expensive. We are loyal Hilton guests and The Reach seemed more enticing than their other property on Key West. The outside appearance as you drive up is very nice, and the lobby is fine. Once we got to the elevators, our expectations dropped. Only one elevator was in service and the other elevator was physically in disrepair. The floor was patched and the walls had some kind of vinyl on them that were torn away everywhere. Our room was nicely decorated and neat. The balcony had chipping paint everywhere and the sliding door was almost impossible to open. There is a privacy screen between rooms on the balconies, but they have weird slats so that if you are on the balcony, you can't see directly onto your neighbor's side, but you can see directly into their room (and vice versa). The view is nice, you can see some ocean through the palm trees that are in the "courtyard" area. We went exploring the hotel and that courtyard area is cute - it has statues in it, a giant chess board, bocci ball, giant Jenga and cornhole. One negative about the courtyard is that it has astroturf instead of grass - which is just kind of weird and it is sticking up around the trees and in other border areas. We had dinner at the restaurant our first night and did not return. The menu was very limited and extremely expensive. We ordered four items and two drinks - three of the food items came out with one missing. When we finally flagged down the waitress she said she would check on it. She came back and literally told us "I forgot to put it in - it will be out shortly" with absolutely no apology or trying to do anything to make it right. Housekeeping was a hoot as with four of us in the room we never got four washcloths during any service. We were directed by the front of house staff to the gym where we were able to get extra washcloths. Our last full day there, housekeeping didn't come at all - so we called down for a towel exchange which was brought up promptly. At about 9:30 at night, there was another knock on our door - it was the housekeeping woman with her cart asking if we wanted our room cleaned. At that point, we thanked her and declined as we had our towels and were leaving the next morning. The selling point of "Key West's only natural private beach" was not all that great and in part it was nothing that the hotel could have done. It is a relatively small beach and at times all of the lounges were taken. Unfortunately, the sargassum influx made the beach quite smelly and you can't get to the water. There is a cute little pier which was nice to walk out on. They provide towels and lounges and umbrellas which were nice. There are also beach attendants that will set up your lounge and can order you food and drink if you wish. The pool area is nice - the pool looked like it could have been cleaned - at times there was a lot of debris floating in it and once there was a piece of toilet paper swimming around, which is always a treat. The location is perfect. It is very close to what I would call the nicer end of Duvall Street. It is within walking distance of the Souternmost Buoy, Hemmingway House, Truman's Little White House and more. There are so many delicious restaurants within walking distance as well as a lot of cute shops. There were two 2 am and 3 am incidents with drunken screaming and cursing very loudly outside - we woke up but did not go investigate - we will have to chalk that up to St. Patty's Day debauchery. Overall, the resort was meh - definitely did not bowl us over for the price. Absolute positive is the staff which were all very accommodating and pleasant at all times. The rest was just okay, and in some cases, not even that.
travellingbirdlover
Room bait and switch
Reviewed 19 march, 2023
We checked in today. I requested a premiere ocean view. Paying $1600 a night. Hilton diamond member. I checked in thru the app. We arrived early and asked to stow our bags until 4 pm when our room was ready. We did not ask to check in early. The guy at the front desk said he had a room ready for us. It wasn't the one I had checked into but it was the same type. So we took it and I regret that decision. It's right by the stairs. Trees block the ocean view. Very dissatisfied. I called Hilton because they don't let you message the hotel. They couldn't find my reservation. I went down to the front desk and the original room was already gone. The bait and switch happens again. If this is premiere, I won't be back. I've asked for an upgrade. I'm not holding my breath. Hilton is a scam and this place is mediocre.
carlamW8189CS
Perfect!
Reviewed 14 march, 2023
Loved absolutely everything about this hotel! We stayed 2 nights in March with the sole purpose of taking the ferry to Dry Tortugas and used free nights from our HH credit card. You have to book through HH for that (vs. booking through the app and using the digital key) so I felt a bit at Hilton's mercy... but wow, no need to worry. I'm not even sure what we booked but I think it was upgraded when we got there. The room had cathedral ceilings, a balcony looking SE over the water, beautiful shower, Ernest Hemingway artwork in the bathroom... everything was just perfect. The pool was lovely. The restaurant was delicious and had a no-fuss carryout option (vs. typical resort room service with trays and fees etc.) I guess there was a lot of seaweed on the beach but we didn't do any swimming so it was enough just having it there for the ambience, and knowing it was private. Every staff member was wonderful; the previous reviewer who said they will make every issue vanish is spot on, it was like they guessed our needs. Husband, who would drive to the mailbox and designed our trip around driving his new car, remarked that his favorite part was the walkability.. ! Usually I'm the one wanting to walk everywhere, but he's right - we walked to restaurants, shops, the Dry Tortugas ferry, the southernmost marker, and the Hemingway House. I was told before the trip that Key West is a bit of a spring break/party destination - if so, this hotel is not in that part of town. It was so quiet and peaceful the whole time. I hope we can go back someday.
Andrea J
You got to go to believe it
Reviewed 13 march, 2023
Beautiful setting. Food and service excellant. Friendly customer service.Staffers go out of their way to make your stay the best. Anytime you may have had an issue the front desk staff makes it go away. Concierges always accommodate your wishes with excellant suggestions
Rich M