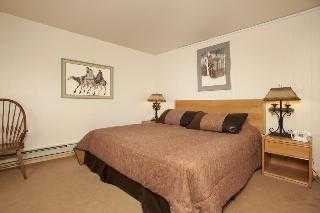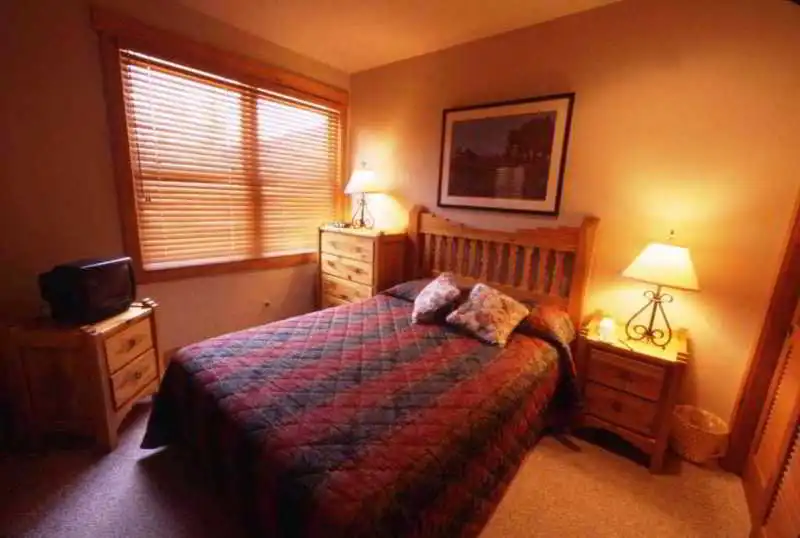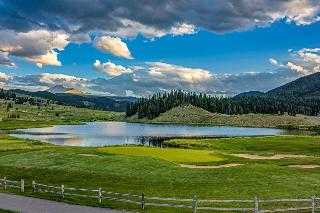 TripAdvisor Review
Based on 40 review
See all
Located near the paved bike and footpath enabling a short walk to the River Golf Course and Lakeside Village, the apartment hotel borders the White River National Forest on the banks of the Snake River and is one of the best places to feel close to nature. It is also located close to several ski are...
More details
Availability
Select the date of your trip
Select the date of your trip to check room availability.
Property Info
Located near the paved bike and footpath enabling a short walk to the River Golf Course and Lakeside Village, the apartment hotel borders the White River National Forest on the banks of the Snake River and is one of the best places to feel close to nature. It is also located close to several ski areas including Arapahoe Basin, Keystone and Breckenridge. There are many other recreational activities around the resort. The apartment hotel offers on-site laundry (for a fee) and a business centre. A free shuttle service is available. The air-conditioned establishment features a lobby with 24-hour ...
More details
Check-in starts at: 15:00
Check-out ends at: 11:00
Property Amenities
Guest rating
TripAdvisor
Travelers rating
Excellent

16

Very Good

11

Good

6

Reasonable

3

Bad

4
Travelers profile
Business

3

Couples

5

Solo travel

1

Family

20

Friends getaway

4
Scores Summary
Cleanliness

Location

Rooms

Service

Sleep Quality

Value
Nothing was correct
Reviewed 9 march, 2021
I booked a loft for a total of 8 people (4 couples) with the room supposed to have 4 double beds, two twin beds and a pull out couch. Upon arrival it had one full bed, two twin beds, 2 sets of twin bunkbeds and NO pull out couch. Not only did all the couples not even get to sleep together, but because we were all adults the bunkbeds were simply not an option; leaving a couple to try to fit on a couch and/or sleep on the floor. Booking.com and this resort are completely at fault for not giving us the room that we paid for. We've stayed in Keystone area before but will never spend our money on a Keystone affiliated property nor any of the skiing areas. Will stay closer to Breck and commute to Loveland or A-Base. We also contacted Booking.com looking for them to right their wrong, but due to the property not contacting anyone back, there wasn't anything they could do.
bdoodle33
Worst place to vacation ever!
Reviewed 14 november, 2020
When I reserved our condo, the sales associate talked me into buying Epic passes, as well. Being that I live in Texas I was concerned about the new system for acquiring planned days, she stated that the first weekend would definitely not sell out and there was no need to be concerned. Unfortunately for me, she did not mention the Epic pass insurance option on that call. At the end of the call, I did not receive a confirmation of the condo, only the passes. I emailed her that day and did not hear back, which was disconcerting. I ended calingl back and speaking with another sales associate about my condo information, she sent it to me. As the departure date drew closer, I called back Keystone resorts to discuss the Epic pass ordering system and I was again told there would not be any problems with us being able to ski. I was really disappointed that they cancelled the initial release date of the 11/4/ for pass holders. The day of my flight to Colorado was on 11/6/20 and my flight left at 7Am CT, which made me have to buy internet service on the plane so I could join the waiting room for the passes. I did this and was in the room at 7Am, after waiting for an hour I became aware that 68,000 people were ahead of me and when it was my turn to choose the days to ski, the whole time I was in Keystone was sold out. My son and I were terrible disappointed and the $3000 that I spent on the trip felt like a real loss. It's really unfortunate that your sales associates sell the passes, because they can't help when something goes wrong and they give customers wrong information. Upon arriving I went to the Gondola service area to discuss my options for these passes; I was told since I don't have any insurance, it's a total loss. The condo was nice, but like I mentioned I came to ski with my son and truly felt mislead, even lied to by your company. Everything at the resort was closed except for the one ski run. When it started to snow at the resort, I was shocked that the area we were staying was not being plowed. I was told to call transportation about clearing the road and was rudely told it was not there problem and that I needed to call the HOA for the unit. Guest services was no help at all, and as the foot of snow fell on top of the priors day snow, I became concerned that I would not be able to leave the condo. So my son and I shoveled the snow at Northstar for an hour and half, to be sure we could leave to make our flight in Denver early the next morning. This was just another slap in the face and I can't believe that you invite guests to properties that you don't manage.
Z4944RTjenniferp
nothing was right
Reviewed 13 october, 2020
I booked a condo to share with my brother in law and his family so we could visit them over labor day. They live 12 hours away and Keystone was a good meeting point. I booked a 3 bedroom loft condo online. It stated there were 2 queen bedrooms and a loft with 2 single beds which was perfect for us. When I arrived, the room was indeed a 3 bedroom loft but it had 1 king bed, 2 twins and a bunkbed in the loft. We decided to be nice and give my bro in law the king bed. He has littles and his son would most likely end up wanting to sleep with them anyways. So my husband and I had to push the twin beds together and try to sleep that way. Worst nights of non sleep ever! Luckily the bunkbeds turned out to be ok as my son is 14 and took the top bunk. So no worrying about kids falling off in the middle of the night. The room was ok, older but not kept up very well, or very clean. Parking was an absolute joke! The place was practically empty and per HOA rules, there was only one car per condo allowed it the parking lot. The overflow parking was across the highway about a mile from the actual condo. Try piling in the trunk of a mini van to be taken across the highway every time we needed our car because we all couldn't fit in one. JOKE! I also booked the place because it had a pool. It was fun to look at and admire from afar and try to deal with very upset toddlers that were promised a pool but couldn't swim because it was CLOSED! Overall it was great to see our family and my niece and nephew. But we will never stay in this area again. If you do, be prepared to spend 3x's as much on things as you would anywhere else. Also, its a bit over one month later and for some strange reason, the condo place just charged my bro in laws credit card for the amount of the stay. Why? It was supposed to be charged to my card when I made the reservation and apparently it wasn't. I got it figured out but was charged today for a booking over a month old. GET IT TOGETHER GUYS!!
jamicarley1
Flying Dutchmen should be Flying Dumpman
Reviewed 20 february, 2020
This is specifically for room 1138. It is a real shame since there was a lot of space, but it was completely worn out and sad. I booked for three and there was no sofa bed. Oh wow, I thought, there is a loft. But it was locked. Turns out Keystone has issues with this owner and they use the loft as "Owner Space," but refuse to put in a sleeper sofa. One person had to sleep on a rollaway cot and we were given 20% off. The kitchen was poorly equipped - no cutting board or oven mitts. The stove had a broken burner, pieces were missing from the floor and everything seemed cheap and run down. What a shame since it was large and could be excellent with the right upgrades. The unit is a good distance from the base areas and the shuttle service was slow and complicated. Unfortunately, usable parking at the resort was $20 per day. Either have more free parking or better shuttles. Next time I will stay at the many other places to choose from. I understand that a ski condo lives a rough life, but this place was unloved and completely tattered.
ialevy
Skiing trip
Reviewed 10 january, 2020
We were satisfied with the accommodations. We particularly appreciated the humidifiers and the quantity of wash cloths, towels and Kleenexes. The toilet paper was poor quality. The website advertised 2 king beds, but one bed was only a full bed. The instructions for using the oven were for another type of oven. There was very little dishwasher detergent. There were no towels in the hot tub facility. The pool is outside and unusable in winter. The bus/shuttle system at Keystone is complicated, and we spent more time than we wanted to waiting for buses. The condo has a very usable kitchen, but Keystone lacks a reasonable source of groceries. The closest grocery store with reasonable prices and selection is in Dillon.
N9464IArobertb