The Grand Southsea Khaolak Beach Resort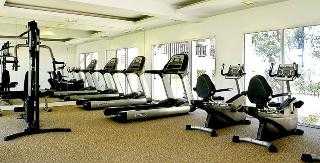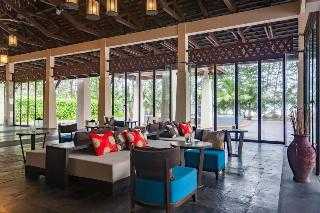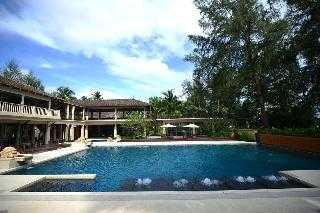 TripAdvisor Review
Based on 196 review
See all
THE GRAND SOUTHSEA Khaolak Beach Resort is picturesque haven for those seeking peace and quiet in a relaxing holiday. Enjoy the wonderful views of the deep azure waters of the Andaman Sea. The resort is situated along a stretch of the Andaman coastline of exceptional natural beauty.The resort is mod...
More details
Availability
Select the date of your trip
Select the date of your trip to check room availability.
Property Info
THE GRAND SOUTHSEA Khaolak Beach Resort is picturesque haven for those seeking peace and quiet in a relaxing holiday. Enjoy the wonderful views of the deep azure waters of the Andaman Sea. The resort is situated along a stretch of the Andaman coastline of exceptional natural beauty.The resort is modern classic in design with an Asian feel. Open spaces admit natural lighting for relaxed ambience in harmony with the ocean breezes and surrounding nature. Fine Thai craftsmanship is evident in the natural materials used in the furniture and decor. With 125 rooms, guest can choose between the Deluxe...
More details
Check-in starts at: 15:00
Check-out ends at: 11:00
Property Amenities
Reception services
Concierge
Guest rating
TripAdvisor
Travelers rating
Excellent

58

Very Good

59

Good

32

Reasonable

32

Bad

15
Travelers profile
Business

3

Couples

113

Solo travel

6

Family

31

Friends getaway

21
Scores Summary
Cleanliness

Location

Rooms

Service

Sleep Quality

Value
Nice location but bad bf staff
Reviewed 1 july, 2021
I was stay here for 3 nights on 24-27 June 2021 with my friends (total 4 rooms) on vacation time. For overall is ok of resort checkin staff was nice but breakfast staff are very very rude and no service mind at all!! He serve a breakfast like a rubbish no speak anything no asking anything just throw a dish and gone. And my friends were asking him for some medicine (that be a regulation that every hotel need to have) but he answer suddently No!! No!!... you don't even try to ask some others staff or find in the storage that made me very mad. Finally i walk to reception and ask some other staff for medicine and he gave me what i want, very appreciated thank that guy so much. If not only bad bf staff and bad breakfast taste, all are very good
Bhawat
Ok, could be way better
Reviewed 25 february, 2020
Stayed for 9 nights in february -20. First the positive: +Location just next to the beach, rather quiet road in between though. The beach was easy to swim. Many good thai-restaurants nearby, especially The Memories -beach bar where you could sip cocktails and watch beautiful sunsets, decent food there also. Small minimart, laundry service and scooter rental in walking distance. Bang Niang village with lots of restaurants and night market about 10-15min scooter drive away. +Quite big and relaxed pool area with lots of sunbeds. + Rooms were spacious and clean. AC and WiFi were good (when they worked). + The staff was very friendly and helpful. ... and then the negative: - The resorts overall appearance was pretty worn out and in serious need of renovation. - Had repeating issues with our rooms AC. When we arrived on the first night the AC wasn´t cooling the room at all, just recycling the hot air. So we didn't get much sleep cause it was so hot inside. The next they we notified the staff. First they said that the problem was that we had kept the balcony door open and because of this the AC didn´t work, even though the balcony door was closed for the night. As the problem persisted we notified the staff again, this time a repairman came, did something and the AC started working. About 6 days went well but then again the same problem came back. Again we contacted the staff, repairman came and fixed the problem. - The breakfast: during the first ~4 days we were served buffet style breakfast with ok choice of western and oriental dishes. Nothing fancy but ok to get your day started. Then suddenly the breakfast changed for some reason and for the rest of our stay we were served a kind of hybrid a la carte - buffet breakfast where you had to fill a order form to get eggs, cereals, cheese etc. served to your table, while toast, fruits, coffee and juices you would still get "buffet style". - Spotty service during breakfast: sometimes everything went well, but frequently breakfast items we ordered never came, boiled eggs ordered "medium" sometimes came as if they hadn`t been cooked at all, and sometimes overcooked. Buffet frequently ran out of items like toast, juices and fruit etc even though the place wasn`t crowded at all. - Spotty WiFi: sometimes the WiFi worked excellently, but frequently it didn´t. In conclusion it was a ok stay and for the most part we enjoyed our time there, but probably wouldn`t stay again.
mattiO84
Nice hotel but needs a bit of TLC
Reviewed 24 february, 2020
The hotel staff were very welcoming and the location was great - about 20 metres from a very quiet but beautiful beach. But the hotel itself needs a little care. It looks as though it has not been updated in recent seasons. There are main parts of the hotel closed off and not used. Events that don't run because too few guests and no free shuttles to Khao Lak centre. I would not class it is a 5 star hotel. Also, we booked a room only through a third party provider which was a mistake. The breakfast was not overly impressive but the hotel wanted to charge 550 baht per person per day to add it. This is astonishingly overpriced for what it was. Instead we ate breakfast at local restaurants for a tenth of the price although there are not very many alternatives close by.
U2933NQjenniferg
Good hotel in perfect place
Reviewed 2 february, 2020
We should just stop for a night, but decided to change plans, and booked here 5 days. Area was so near perfect than is possible: clean, long beach with so few people, that it feels like privat, and there is still all good sides of Mass-tourism (excellent Restaurants, good quality hotels and all services). "Nightlife" is like smooth jazz and ocean waves with drinks, or some fire-show on beach, so this is a dream for "old-farts" like us, who just like to relax and take it easy
Archipelago1
A trip of a life time made large made by the hotel, staff and its location
Reviewed 1 september, 2019
I travelled to Thailand in 2016 with my at the time boyfriend and have to give this hotel, a well respected 5/5 rating. We went in May-June "monsoon season" but this was not the case, the weather was great with one or two occasions where it did rain. (apologies is there are any grammar errors, this was a quick type up) The hotel we came across was by total mistake online, we were due to stay somewhere else but hotels.com had been advertising a hotel that didn't exist anymore and so we were transferred here and I am so glad we did! We arrived after a long flight, in the late late hours of the night but the staff at the reception were on their feet at the door, the moment they saw our car. Waiting for us with warm hot towels to refresh and water. They took our luggage and swiftly checked us in, accommodating any request we wanted, such has food after the very long trip. The hotel from first view, driving in the dark, was fantastic! It was well maintained within the tropical trees and foilage of Khao Lak. Their are lots of decorative, cultural siginificant pieces of art and ornaments that really gave us the feeling of authenticity that the people here are very much locals and want us to be incorporated into the Thai culture. We were shown to our room and as two gay men, this can be an awkward one. Usually you would have the award moment of having to explain you want one bed and not two singles but the Thai people and culture are one of the most accepting in the world that I have come across. The staff did not question us for "two men need two single beds" they were polite, they showed us our fantastic beach view room, explained the various appliances including the much needed aircon and how to get their assistance if needed. We had an amazing room and we were thirsty, so had called in for some bottles of water to be delivered to the room, which came instantly! At this point we realised when the hospitality staff member explained, we were the ONLY PEOPLE IN THE HOTEL! It was out of season and the tourists were expected in a few weeks. We had the most amazing time, the restaurant was delicious, the pool was perfect temperature and the beach was around 30m. The rooms were cleaned daily and beds made, which we left tips to thank for. Food such as fruit and water were replenished and towels we requested were left for sustainable reasons, which they understood. The menu is great and local restaurants are a simple cheap tuk tuk 10 minutes away to the main road where the bars, local restaurants, shops and a great market for all the necessary things on a Thai visit. I have never experienced such a high level of hospitality, quality of care in a hotel and standard of quality of rooms. The staff were teaching us Thai and we were asking for tourist advice, we were recommended trips to the bond island, Phuket, khao Samui phi phi islands, Khao Lak national park and more...all of which they helped recommend very good prices with local travel and tourist businesses. I would go back here any day, every day of the year. If anyone has had a bad experience here, I can honestly say that it would shock me. 100000% The Grands Southsea is your best retreat or explorer trip!
danpE7746XL