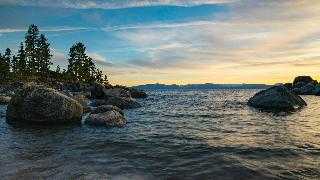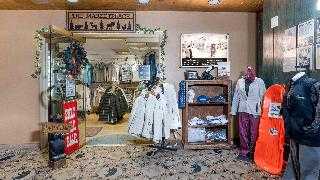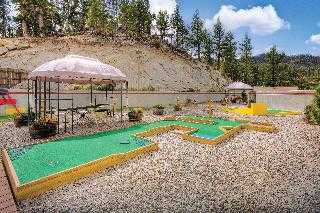 TripAdvisor Review
Based on 896 review
See all
The Ridge Tahoe is a full-service Lake Tahoe vacation ownership/membership resort and spa, offering all the amenities of a first class destination resort.
More details
Availability
Select the date of your trip
Select the date of your trip to check room availability.
Property Info
The Ridge Tahoe is a full-service Lake Tahoe vacation ownership/membership resort and spa, offering all the amenities of a first class destination resort.
Check-in starts at: 15:00
Check-out ends at: 11:00
Property Amenities
Reception services
Concierge
Guest rating
TripAdvisor
Travelers rating
Excellent

286

Very Good

326

Good

111

Reasonable

91

Bad

82
Travelers profile
Business

13

Couples

283

Solo travel

14

Family

363

Friends getaway

82
Scores Summary
Cleanliness

Location

Rooms

Service

Sleep Quality

Value
GOING DOWNHILL…and fast. (The property, NOT the slopes)
Reviewed 4 january, 2022
Do not stay here…this property has gone downhill - FAST. The location to Heavenly is marvelous…can't get any better…BUT the management of the property is HORRIBLE and their customer service has plummeted. I had an awful check-in experience and then after not getting a callback from property management - it's clear that the general manager could care less. I booked a room here due its location to Heavenly and because I'm a Spire Elite with IHG. The property doesn't acknowledge IHG status, and since there are a dozen other options with restaurants and businesses within walking distance, go and check out other properties. It's a shame that the timeshare owners here are getting shafted…the 'amenities' are clearly neglected, the 'restaurant' and food options are nil, and accommodations are getting shabbier with every passing year.
BradyCalma
Awful
Reviewed 2 january, 2022
One of the worst places I've ever stayed. The few staff they had working were friendly but there wasn't much they could do to help. Also they never offered any comps for any of the following places. 1. No hot water in room - we were told to shower in the spa 2. Fire place didn't work 3. Stove didn't work - we had bought a bunch of food to cook since there aren't any good restaurants near by or any that deliver. 4. No one was ever at the activities desk to give out towels or ping pong paddles or racquet ball equipment. 5. No one ever picked up the phone when we called places on the resort. 6. Spa showers were gross. Wife said the womens showers were clogged and only had scolding hot water. I would not recommend this place to any one. Especially families with small children. While we loved the skiing, the parking lots at heavenly fill up early and the lodges aren't very family friendly. The ski team was nice to have but be ready to wait a while for it.
Jrvitale
Nothing works - slopes, infrastructure problems
Reviewed 24 december, 2021
At first, it would seem nothing could go wrong with a ski in ski out place at Tahoe, with plenty of snow. We were excited to bring our family with teenagers for some great bonding. It didn't work out that way. The slopes this resort is connected to weren't open at first, presumably because of ski resort staff. When they did open, they were frequently shut down again - due to wind, though there was barely any wind that day. Seems the ski resort just can't stay open, so don't waste your money. Secondly, there was a power outage caused by one damaged power pole that lasted over a day, and we were prevented from leaving the mountain - Nevada just doesn't seem ready to handle the infrastructure. Neither of these problems were directly controllable by the establishments management team - however, it doesn't matter, as the resort seems unable to deliver the experience it strives to deliver. These problems seem likely to persist.
Chadjuli
Comfortable and affordable
Reviewed 23 december, 2021
We travel with timeshare rooms often, from Westin, Hilton, Hyatt to Welk, and this one is at the lower end, yet we are still very happy because the room is large enough, it is cozy and comfortable. The bed, I have to say, very comfortable! The heat, very warm! The shower water, warm and good flow! double shower heads! The kitchen, fully stocked with all the pans, plates, dishes, folk, cup anything you want, like any timeshare, and pretty clean! Also comes with washer and dryer which we didn't use. The coffee in the room, undrinkable. The fireplace, can't make it work. 4 out of the 6 dinning chairs have sunk...(the cushion in center have been beat down so bad that when you sit on it, you sink). Furniture has wear and tear, entire interior design is a bit out of date. A bit short on amenities I am not sure maybe just I didnt find, except two not always open restaurant, 1 market place, there are not a lot going on. There is a movie theater. Fun story: We went to the presentation. The lady who give us the tour was nice. At the end, the closer , the 'manager' suppose to answer our questions and give us a deal. Honestly, we've made up our minds this is a bit lower standard than we wanted. But we still meet him. However we were shocked that when the lady mentioned to him that my question is 'what's the percentage of annual maintenance fee increase over the years', he said: could you please do me a favor and let me talk to them. She said ok and walked away. Then he directly went to the price. He didn't answer my question. I can pay it all cash or put on credit card. He said what card you want to use? I told him no I am not buying, he said why? But before I answer, he threw out a deal like half price or something I didn't even catch, I still said no then I explained it is not about money as I am about going to explain the true reason is we don't want is it is a bit lower end for our taste. (side talk: during the presentation, they sell you the point that they exchange with RCI and Interveal so they have over 13000 places to exchange, And as we know Hilton, Marriott, Hyatt Disney etc are all in those networks, but when we search RCI exchange for Maui for a randomly picked date, as they left the ipad there to allow us play with the exchange, there is no Hilton...only 2 property showed up and we looked the pictures they seems to be 2 star or lower properties for us that we would never stay). Back to main story, as I am about going to explain why we don't want it, and it is not about money, he said: well everything is about money. You go to a hotel, you are paying for it. I said yes, but even you give me this one today for free, I do not want it. Then that's the end:) I wish the nice lady would have a better closer for her...he is not selling, at least to people like me. He made us feel we are poor we can't afford...which made my husband and I laugh after we get out. (We dress too causal I admit because we didn't care, haha) Overall, everything turns out to be satisfying. We are not super picky people. I would visit again as it is quite affordable and comfortable, just book through their website. Lastly the ski lift is right there. We were not familiar so we drove out and it is super packed for all the public entrance for heavenly . We didn't know till the second last day that there is a tram go directly from the property to the bottom of the gondola and you can just take the gondola right there. Great location!
Jane H
Beautiful location with a few issues
Reviewed 22 august, 2021
This is a ski lodge. We were there in the summer, so things were pretty quiet here, which suited us very well. Bear in mind that the property is at the top of a ridge several miles from the lake. Despite the advertising that this property is "at Lake Tahoe," we had no lake view from our balcony. We had a one-bedroom apartment with a full kitchen. The apartment was lovely and very clean. The one problem--and it was significant--was that this property has no A/C. Our condo was easily 85-90 degrees inside when we arrived. Even though we kept both windows and sliding glass door open 24/7 and constantly used the portable evaporative cooler unit and electric fans provided, I doubt we ever got the temperature down below 80 degrees. This means I didn't sleep much for the entire week we were there. We did appreciate the cooler unit and the fans; at least the management was acknowledging that they had a problem. But really--it's just too hot for summer occupancy. The lack of A/C should be noted in the write-up so travelers know ahead of time what they're getting. I'm sure winter use would be fine. Also disappointing: the restaurant was closed. It was tough to find food in the Tahoe area.
Sheryl P