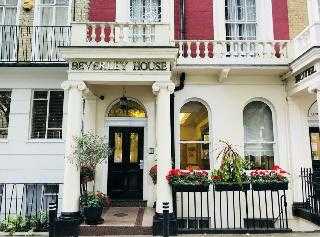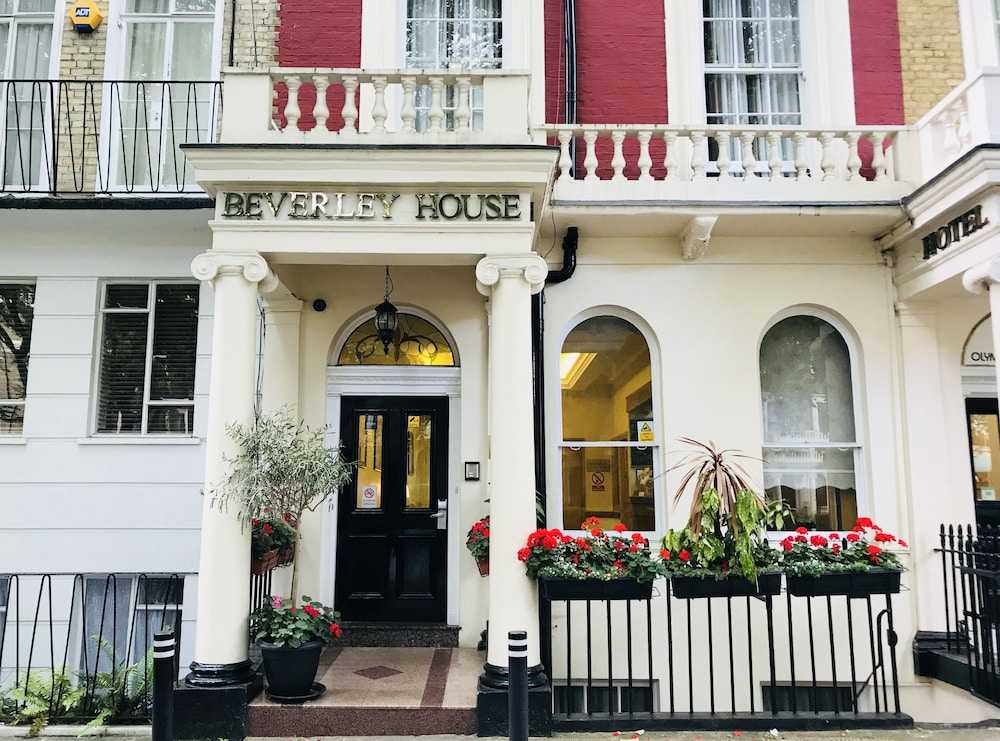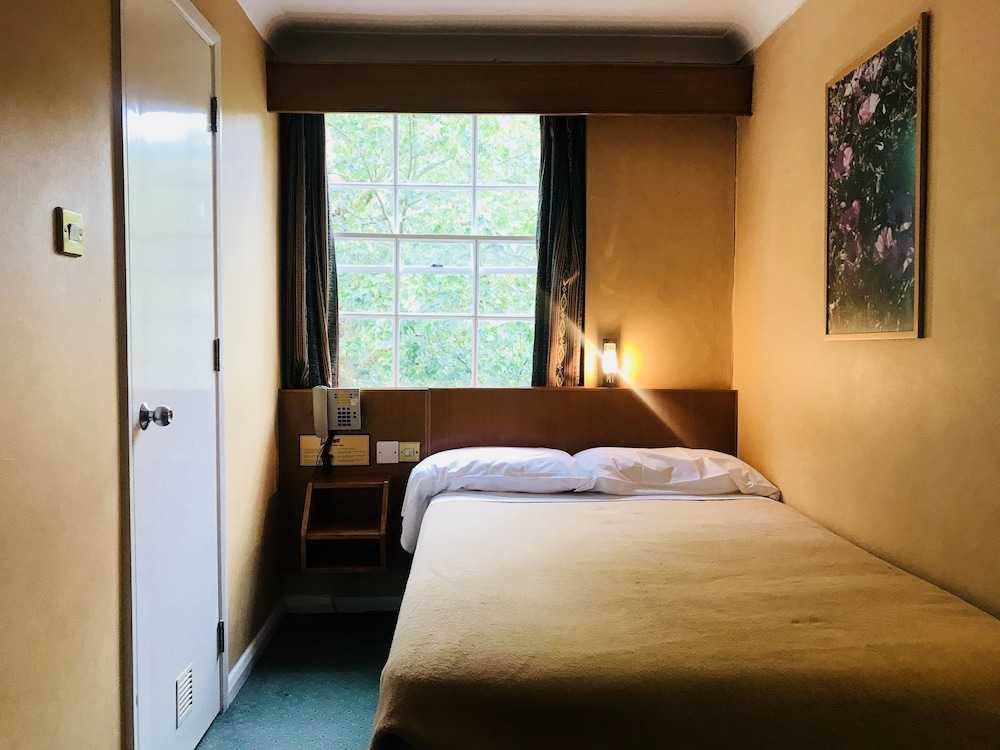 TripAdvisor Review
Based on 236 review
See all
The hotel is located in the Paddington district of the city, close to Paddington underground station. The ideal positioning of this hotel within minutes of the appealing and lively streets of Bayswater and Queensway, provides guests with the perfect starting point for trips out to explore the Britis...
More details
Availability
Select the date of your trip
Select the date of your trip to check room availability.
Property Info
The hotel is located in the Paddington district of the city, close to Paddington underground station. The ideal positioning of this hotel within minutes of the appealing and lively streets of Bayswater and Queensway, provides guests with the perfect starting point for trips out to explore the British capital. Renovated in 2002, the hotel covers 5 floors and offers a total of 23 rooms, which includes 3 singles, 15 doubles and 5 suites. There is a safe where guests may deposit any valuables. In addition, room service, Internet access, breakfast room, bar and TV room are all available. Those arri...
More details
Check-in starts at: 15:00
Check-out ends at: 11:00
Property Amenities
Reception services
Concierge
Guest rating
TripAdvisor
Travelers rating
Excellent

21

Very Good

42

Good

72

Reasonable

44

Bad

57
Travelers profile
Business

20

Couples

66

Solo travel

25

Family

55

Friends getaway

52
Scores Summary
Cleanliness

Location

Rooms

Service

Sleep Quality

Value
very comfortable great location there was 7 of us great host at reception
Reviewed 3 december, 2021
we had two quad rooms there was 7 of us i would recommend this hotel as it was cheap and chearful lovely clean room with shower and toilet in your own room great hospitaliity we had everything we needed great for hyde park only 6 pound by taxi and the same from paddington station highly reccomend there is shops a cafe a pub fish and chip shop an indian and pizza place everything for everyone thank you again for everything much appreciated and most helpful
chevy30
do NOT believe the photos, they say the camera never lies? and please dont ask about the breakfast...
Reviewed 3 july, 2019
upon checking in, after attempting earlier, so we went to a lovely place round the corner for lunch. our room was on the 4th floor, and NO lift. we eventually like a pair of mountain goats found our way to the top floor, using a staircase that got progressively steeper and narrower, which is not good if you're not very able. we entered our room, and it was that small that i'm surprised the door didnt open outwards. to our dismay there were no tea and coffee making facilities. the shower? compact and bijou is probably the best way of putting it. there was a "nice" surprise left in the toilet, but apparently this was cleaned before we entered? we left to go to our event, upon our return about 1030pm we were desperate for a hot drink, the nightmanager went to the hotel next door and brought us back drinks, i would have loved to have drunk it in bed, but 1) i would probably have slopped it everywhere up those steep stairs 2) it would have been cold by the time we got to our room. so we were allowed to drink it in the foyer while chatting to the night manager, who by the way was perfectly charming. when we re-entered the room we found another surprise in the loo,(charming) the beds are made up using sheets and old fashioned blankets but they were clean and did the job. Breakfast? oh boy, first the stairs without the handrail with a nice drop off to the side. into a dining room, laid out in normal fashion, i skilfully ignored the open jams on the tables, i settled for cornflakes and milk. (always a safe bet), a nice touch was an elderly gent (possibly the owner?) coming round and offering coffee top ups. just as well the breakfast was "free" i'd would have asked for a refund if it wasnt. we'd taken our bags with us as we couldnt face another hike up the north face of the Eiger, and were allowed to leave them in a secure room off the foyer. when we checked out the photos of the toilet *issues" were shown to the check out clerk, he really didnt seem that bothered. so,to sum up. the fourth floor is fine if you're a mountain goat of the very small variety as the fire door measures probably about 1 metre and leads onto a fire escape that looks like its made of razor wire. would i stay again? HELL NO!
ladywren_11
I totally recommend it!
Reviewed 25 june, 2019
This hotel became the perfect spot for our Easter holidays in London. It surprised us for lots of reasons: its good price-quality relationship, kind and attentive staff, comfy room, lovely location (near Paddignton st, and in an area with a restaurant/bar in every corner) and a pretty good breakfast every morning!!
_julietm024_
Attentive hospitable staff, decent breakfast, great location
Reviewed 3 june, 2019
We were pleasantly surprised to receive a welcoming email from the hotel prior to our stay. They were so good to give us a room on the first floor, as requested. The room is typical of similar classes of hotels in this neighbourhood; smallish room and bathroom. There is no modern airconditioning system, but the old heating system, which you need to turn on yourself. Hence, the cleaning crew always leaves the windows a crack open to ventilate the room. The heating was only available on the first night we stayed; which made us think, is it part of what is done in anticipation of warmer days? Fortunately, we were not too affected by the lack of heating so we didn't bring it up with the staff. There was no kettle nor coffee and tea bags in the room, but the front manager was good enough to send up a tray with a pot of hot water, and 2 cups on the day we arrived. They provided a kettle for us, a day later, which we understand is not their usual practice. Breakfast crew is cheery and welcoming, helping to make toast and pour tea/coffee. When we discovered the TV could not be turned on, we informed the young man on duty who came right away to see what was wrong - and he managed to get it working. On our last day, the front manager kindly extended the checkout time by an hour when I explained to him that I might be a little late coming back from my morning event. If the building and facilities could be upgraded, it would really make for a much better stay, as the people are already so nice! The wifi worked fine for us.
jonw_c_jun13
The only thing great was the service
Reviewed 9 may, 2019
As the title of my review says the service at this hotel is amazing, sadly that is where amazing stops. There was no check-in time when I booked via expedia, but my confirmation email said 3pm. Needing to be in the room before this to get changed ready for an appointment, I called the hotel last week to see if we could check in slightly earlier. Arrived at the hotel only to be told the room wasn't even cleaned yet, so we popped out to grab some lunch and came back once our room was ready. A nice freshly cleaned room ... that still had diluted excrement in the toilet bowl !! We flushed and carried on as we were on a time limit. For those that have seen there is no lift in this place, I can confirm it's 70 steps to the top floor. The steps get steeper and seemingly narrower the higher you go. OK if you have a small overnight bag, not great if you have a large suitcase. There is no kettle in the room but you can obtain a coffee in the hotel next door (who this hotel seem to work with). We were lucky enough to be treated wonderfully when returning late last night, the young man on reception went and made us one and brought it back to us. We then made our way back up the stairs and started to get ready for bed. Imagine our surprise when entering the bathroom and finding yet another sight in the toilet bowl !!!! I showed photos of this at reception when checking out. We decided to take our bags with us when we went down for breakfast to save going all the way back up for them later. As we left our room we noticed the tiny fire exit at the end of the corridor. A fire exit we then discovered wasn't even shut properly. Mind you, you wouldn't want to escape onto the wire gridwork as it would rip your feet to pieces due to the material used. Took our bags down to reception and then made our way down to the Breakfast Room. Marble steps that have no access to a handrail until you are partway down them. In the breakfast room was the usual lay out you would expect for a continental breakfast. But very worryingly some open/part used pots of items such as marmalade, honey etc dotted around the tables. I safely opted for the small jam packets by the toaster. A very nice touch whilst having breakfast was that one of the chaps from reception, and later a gentleman who I believe may have been the owner walked around offering a top up of coffee to everyone having breakfast. Having read other reviews before my stay I didn't expect brand new shiny rooms, but I did (and always do) expect safety and hygiene levels to be tip top. Sadly both were somewhat lacking. If you think I am being over picky, I have worked most of my life in food production with very high hygiene standards. And both me and my companions husbands were both Safety Officers after their time in the forces.
BECKMIKE