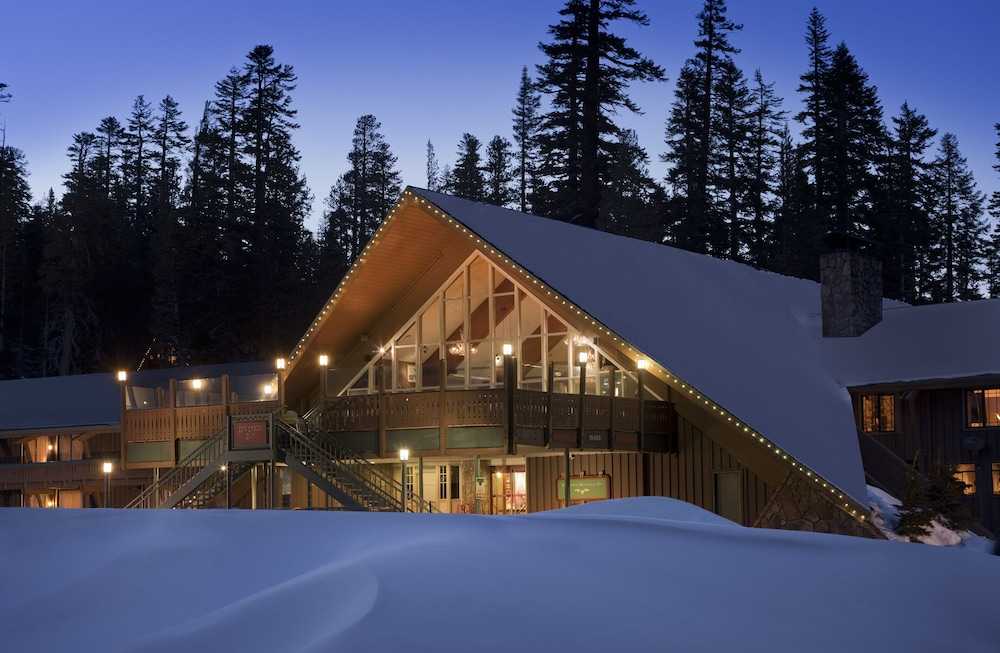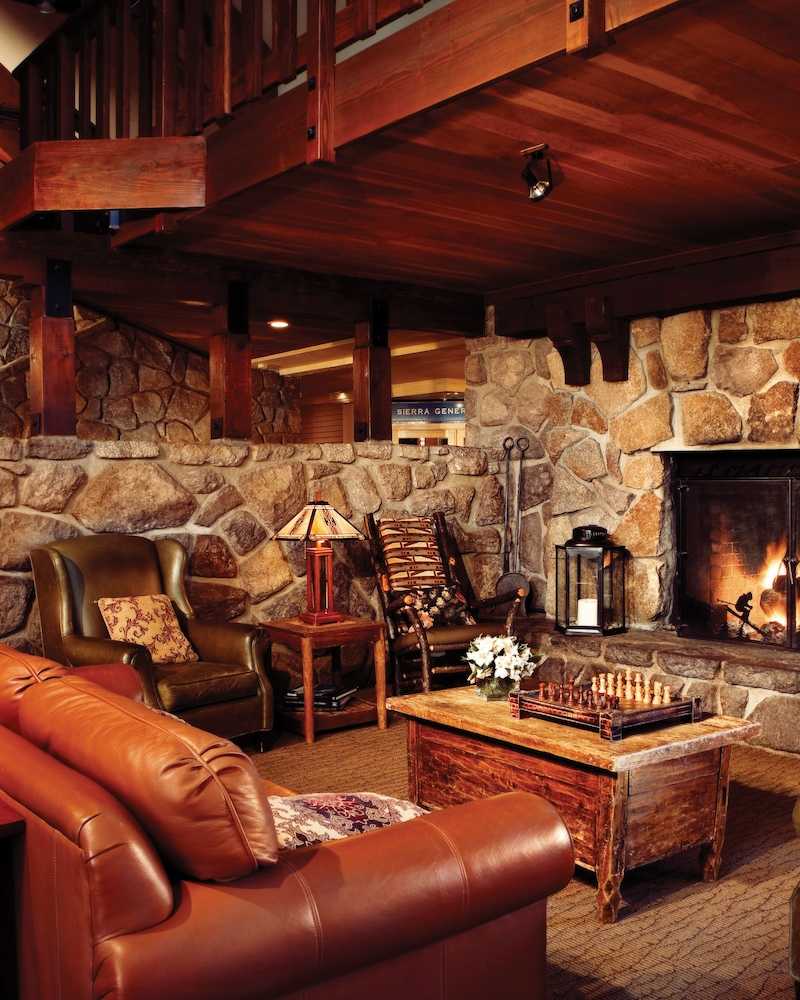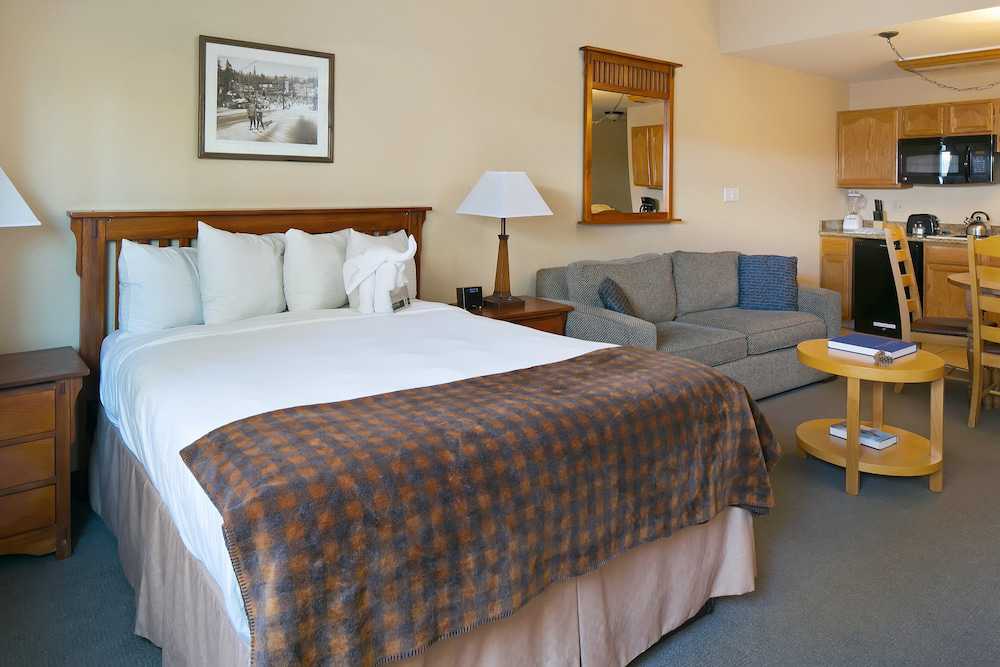 TripAdvisor Review
Based on 2011 review
See all
Property Location Located in Mammoth Lakes, Mammoth Mountain Inn is in the mountains, within a 15-minute drive of Sierra Star Golf Course and Mammoth Lakes Welcome Center. This family-friendly hotel is 6.1 mi (9.8 km) from Mammoth Ski Museum and 8 mi (12.9 km) from Devil's Postpile National Monument...
More details
Availability
Select the date of your trip
Select the date of your trip to check room availability.
Property Info
Property Location
Located in Mammoth Lakes, Mammoth Mountain Inn is in the mountains, within a 15-minute drive of Sierra Star Golf Course and Mammoth Lakes Welcome Center. This family-friendly hotel is 6.1 mi (9.8 km) from Mammoth Ski Museum and 8 mi (12.9 km) from Devil's Postpile National Monument. Distances are displayed to the nearest 0.1 mile and kilometer.
- Mammoth Mountain Ski Resort - 0.1 km / 0.1 mi
- Top of the Sierra Interpretive Center - 0.2 km / 0.1 mi
- Minaret Vista - 2.3 km / 1.4 mi
- Sierra Star Golf Course - 7.9 km / 4.9 mi
- Mammoth Hospital ...
More details
Check-in starts at: 15:00
Check-out ends at: 11:00
Property Amenities
Establecimiento libre de humos
Guest rating
TripAdvisor
Travelers rating
Excellent

817

Very Good

569

Good

326

Reasonable

183

Bad

116
Travelers profile
Business

46

Couples

687

Solo travel

100

Family

634

Friends getaway

287
Scores Summary
Cleanliness

Location

Rooms

Service

Sleep Quality

Value
Great location, not so great rooms
Reviewed 20 january, 2022
Location is great, right near the slopes. Rooms are old and in bad shape, with a heater that barely heats, bad wifi and a way too expensive breakfast. Spa area is nice, with 4 jacuzzis and a pool. TA wants more characters so here you go.
travelfiend_30
Gets worse every year
Reviewed 30 december, 2021
I remember when MMI felt like such a treat, and it has been so sad to watch it degrade. The first thing that must be addressed is the filthy dirty carpet in greige, just terrible— I'm not exaggerating. The greige hall walls are dingy and ugly, too. The stucco walls and ceiling are warped and peeling. It is clear that management is putting effort into working with what they've got, and staff are great, but this place needs major work. It is almost laughable that we'll all still pay to dollar to stay here. Like a badge of honor. Please, someone rescue this place! Such a shame.
zxg
So Disappointing for such a Great Location
Reviewed 18 december, 2021
First of all, let me be clear that this review is not targeted at any of the hotel staff or middle management, who were really lovely, gracious, and incredibly hard working. Honesty, in all my travels, the staff here have been some of the best. But the hotel property is a real disappointment. Quite frankly, the property and top level management/ownership doesn't deserve the lovely staff who were constantly having to apologize for all the shortcomings. We checked in to the Inn on Sunday December 12, the day before a blizzard was expected to pass through the area. We stayed for the first night in a "King Balcony Loft" room facing the mountain, and then a 2 bedroom apartment in the West Wing, a short walk across a parking lot from the main building. Checking in was fine, but it became immediately apparent that the hotel was short staffed, as the person helping us was also training a new employee and also acting as bellman, trying to help people with skis and bags in the lockup. I had read about how the hotel had underground parking, which I found to be great because I knew that there was a blizzard coming through. But the underground parking garage was tiny - maybe 50 spots at most. Of course they were all full as everyone else wanted their car to be covered when the snow started. So we had to park our car in the outside lot, knowing we would need to dig out throughout the week to stay ahead of the snow. This is the first thing I found to be quite misleading about how the hotel advertises itself. Don't think for a second that you're going to get an underground parking space here - be prepared to dig out if weather comes through, and bring your own snow shovel, because the Inn doesn't have enough for everyone and we had to wait 20 minutes for a shovel to become available because everyone wants to dig out at the same time. Then, it took me about 2 hours to dig out my car. Both hotel rooms were spartan at best, and desperately in need of a ground up makeover. The rooms are just old - that's all there is to it. Fortunately the beds were very comfortable and pillows were great with good quality sheets and mattresses. The kitchen in the 2 bedroom apartment was tiny - not a full sized kitchen but more a convenience kitchen. I'd say you're limited to very simple cooking in there like breakfasts and maybe pasta but that's it. The next day, Monday, was when it started snowing, and it really got heavy Monday evening, then Tuesday was full on blizzard with high winds that closed the mountain to skiing all day. So we were holed up in our room. About halfway through the day we had no hot water. Hot water wasn't restored until 7:00AM the next day. The excuse given was that "everyone was taking showers at the same time so the hot water tank had been depleted." This I find to be unacceptable. Hot water needs to be available in hotel rooms at all times, period. On a mountain where people ski until 3-4PM, you can count on the fact that everyone is gonna want to shower between 4-5 pm. The hotel's facility should be prepared for that. Upon checkout, I was offered only a refund of my resort fee for the inconvenience, which I found to be less than reasonable. The Inn is understaffed. One bartender pouring drinks at the height of dinner service. Only two waiters for the entire restaurant in the Inn, called the "Mountainside Grill." One night the wait was 90 minutes for take-out orders. One night the restaurant was closed due to "issues." One morning the restaurant was closed, not serving breakfast. We were sent over the the Main Lodge (at the bottom of the lifts) where we were assured they had a great hot breakfast. In actuality, only donuts were available. Several days in a row the small coffeeshop/store in the hotel was out of certain staples like milk and cereal. The excuse we were given for most of these shortcomings was the blizzard that passed through. I don't find that to be a good excuse. The mountain gets blizzards all the time. Blizzards are predicted in weather forecasts. The mountain can prepare for the bad weather and order extra supplies in preparation, and house staff onsite so there are no staffing shortages because "people couldn't get up here from their houses." If you're going to have a hotel in an extreme weather area, you need to be prepared for disruptions so you can continue to guarantee service and amenities for your guests. Several major fails here throughout our stay. This is why I target upper management and ownership, who are responsible for making these kinds of decisions, not the middle management and staff on site, who were working so very hard, harder than they should be, to make up for these shortcomings. What I find particularly baffling is that Starwood Capital Group bought the mountain from the McCoys in 2005 - the buyer "promised a more upscale experience, upgrading the raw, unpolished style developed by founder and co-owner Dave McCoy." 17 years later, absolutely nothing has been done to the Inn, which should be the premiere property on the entire mountain because of its location right at Main Lodge, at the base of the lifts. I just find this shocking. The Mammoth Mountain Inn could be a Cliff Lodge at Snowbird, a Ritz Carlton Bachelor Gulch, a Montage or Stein Erikson at Park City. This whole notion of "the people who ski at Mammoth just come to ski" is just untrue. People come to stay at Mammoth for a ski vacation, where skiing is barely 6-7 hours out of a 24 hour day. The rest of the time, especially if the weather is bad, you're holed up in your hotel. A hotel that is in a premiere position on the mountain like the Mammoth Mountain Inn should be world class, just like the skiing is. I won't return here, at least not until the place has been completely rebuilt. Maybe I'll try one of the ski-in/out locations further down the mountain but honestly, for a few extra hundred dollars I think I'll just buy a cheap plane ticket to Salt Lake City and ski in Utah.
MatinicusRock
hmmm, slopeside- yes; staff assistance and quality of service- very high; rooms- slightly dated but still very clean
Reviewed 16 december, 2021
BIG shout out to Mammoth Mountain Inn!! I checked in very late a few days ago and BARELY missed the big storm. I got turned around a bit and was not able to drive to the reservations entrance but ended up parking my car a little ways away. In literally 10 or 15 minutes it snowed so much I couldn't move my car (and no chains, 4 wheel drive, etc.) but was able to finally walked to the MMI reservations desk. Exhausted after a really long drive and with my car being parked further down in the lot, I told Stephonie about that and although I didn't expect it, she asked me where my car was and which baggage I needed. I told her (and without a hitch) she "suited up," went out there, found my car and retrieved the 2 bags that had most of my stuff in it (was staying there for a week or more), I think she was pretty young and perhaps still in training for some stuff which- if her going out in a blizzard and getting my stuff is any indication, I'm sure she'll pick up any additional training without a hitch! She checked me in, found me the room type I wanted and I was on my way. The rooms were as described above and slopeside accommodation absolutely rocks! Thanks to Stephanie 120 million times (I'm a bit strange with numbers ha, ha- whatever seems appropriate) and thanks to all the staff for the assistance and service they provided. I used to ski in Lake Tahoe which now has some pretty stiff competition in my book but..... I think we have a winner... i.e. not Tahoe! Thanks MMI for a much needed break and incredible service, skiing and accommodation!
sangeetas946
Do you hate yourself? If so, stay here. Management, you should be ashamed.
Reviewed 16 december, 2021
I'm here with 130 other people who have signed up for a week long ski camp. Fortunately or unfortunately, we got hit by two major snowstorms. We take this in stride because we are skiers. However, what is inconceivable is the hotel's response. This storm was not a surprise. The second storm was not a surprise either. There are virtually no employees at the inn. There is no food. Restaurants are closed and there is no backup plan. If you wait in line an hour you might be able to get black coffee. We can't take the bus to town because shuttles have stopped. We could take our own cars, but there is no bell staff here to help us dig them out. We can dig them out ourselves if we like, and wait hours for a shovel. All the shovels are being used by mountain employees in the lot who will help for tips. One of those employees wanted a "deposit", took the money and left. I finally paid a fellow traveler to dig mine out. BTW the hotel advertises underground parking. I don't know how many rooms here but there are about 50 spots underground and probably 200+ cars on site. The few employees here are working their hardest and trying to do their best. If there is food in the restaurants, expect a 2 hour wait and you'll get part of what you ordered because they are out of everything. My question to management is - why were you not prepared for these storms? You obviously watch the weather channel. You happily took all our money and didn't make any preparations to service the customers. There is zero housekeeping. We put our trash in the hallway and maybe someone comes and empties it. Definitely no one is servicing the rooms. For management: How can you operate a business like this? Aren't you embarrassed? For the employees: Thank you for trying your best to help the guests. We see it and appreciate it.
Tropics_chick