Nashville Downtown Hostel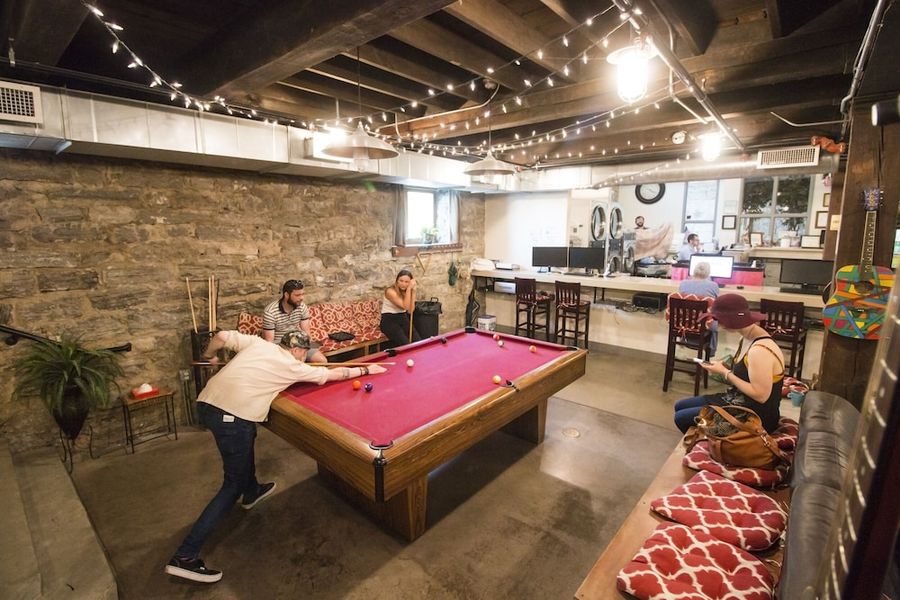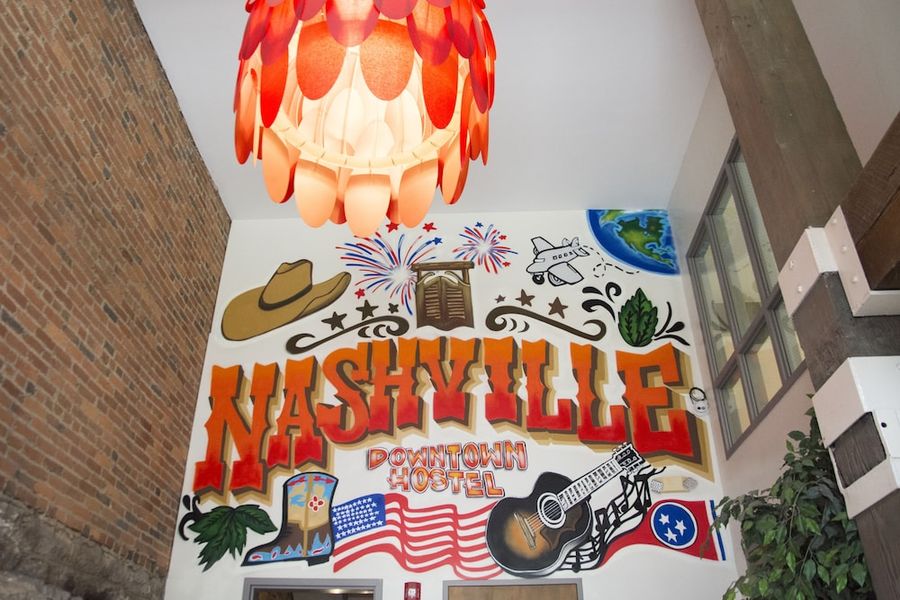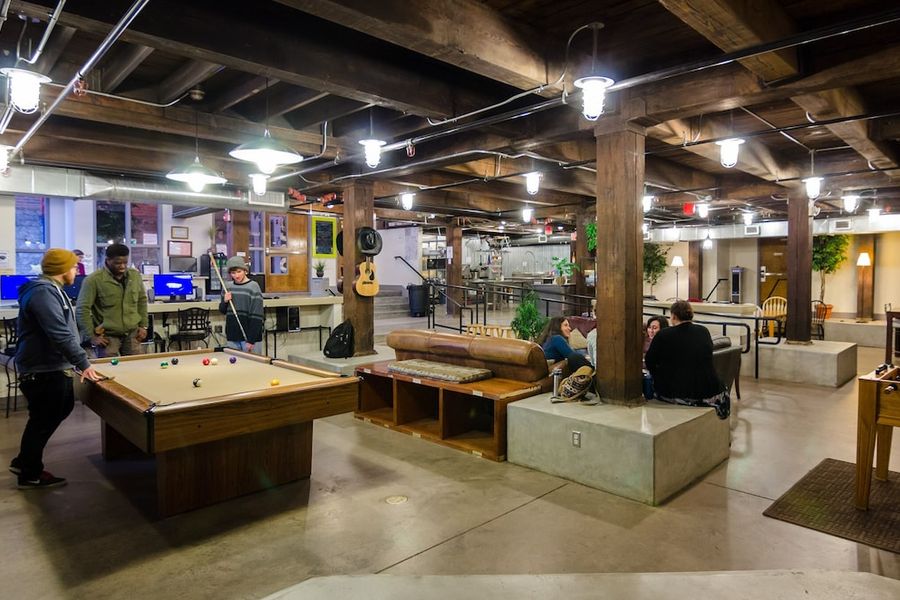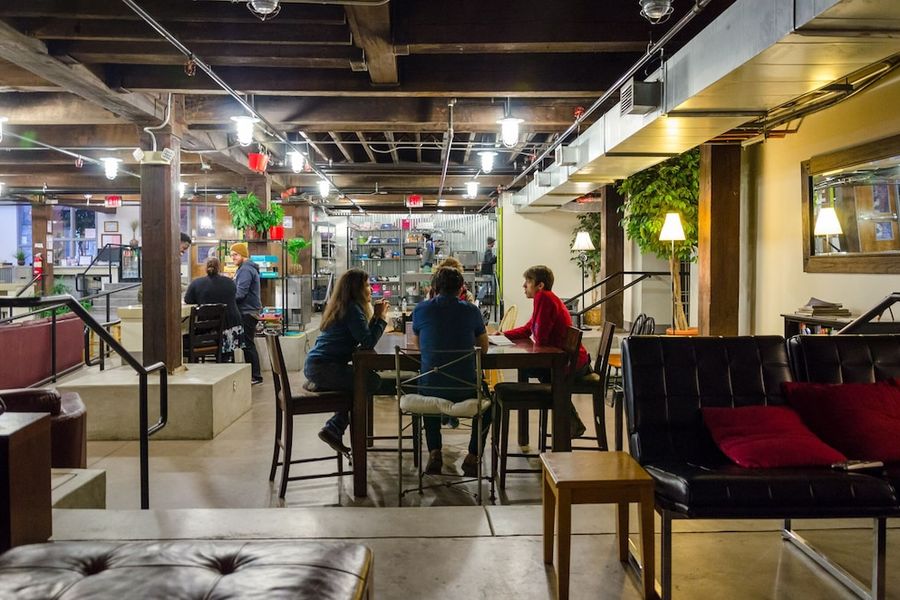 Property Location With a stay at Nashville Downtown Hostel in Nashville (The District), you'll be minutes from Fort Nashborough and LP Field. This hostel is within close proximity of Nashville Convention and Visitors Bureau and Riverfront Park.
More details
OpenWeather
Select the date of your trip to check room availability.
Property Info
Check-in starts at: 15:00
Check-out ends at: 11:00
Property Location With a stay at Nashville Downtown Hostel in Nashville (The District), you'll be minutes from Fort Nashborough and LP Field. This hostel is within close proximity of Nashville Convention and Visitors Bureau and Riverfront Park.
177 1st Ave N, Nashville, TN 37201, USA - Nashville, Tennessee - U.S - 37201
Property Amenities
Check-in starts at: 15:00
Check-out ends at: 11:00
Guest rating
TripAdvisor
Travelers rating
Excellent

212

Very Good

112

Good

23

Reasonable

6

Bad

10
Travelers profile
Business

10

Couples

31

Solo travel

135

Family

5

Friends getaway

145
Scores Summary
Cleanliness

Location

Rooms

Service

Sleep Quality

Value
Fun girls weekend away
Reviewed 23 november, 2020
Stayed here with my besties this past weekend and I highly recommend this place! The staff was AMAZING!! Jessica rocked it, very personable!!! And accommodating! Ian - was just ok. HAHA- TOTALLY kidding, inside joke! He was great and very helpful as well! The place was clean and well decorated. Only complaint is the beds were too hard for my comfort. But- would stay here again!
Stevi0419
Run away fast..Don't even stop...
Reviewed 14 october, 2020
If I could rate a 0 I would. There were 35 college girls staying there last weekend, when they were abruptly alerted at 1am that they were being evicted, and had 15 minutes to vacate. If not, the police were there to arrest them! Some of the girls were sleeping at the time, and there was not any reasonable reason given for the eviction. As a former hotel manager, your primary concern is the safety and security of your guests! Throwing young women out at 1am, in the pouring rain displays a total lack of care and concern! When contacting the management, they could not provide an acceptable reason, other than pictures would be posted to support their actions! The manager also commented that he hoped this would be a "learning experience" for the girls!! One girls who was not staying with the group was actually arrested for trespassing, and had to spend the night in Jail! DO NOT BOOK this property!!! The girls are also owed a full refund, which they paid for in advance.STAY AWAY!! Find a reputable place to stay that cares for the safety of their guests!!
markcR8228LG
Horrible Night Staff. Woke me up and threw me in the street in the middle of the night for no reason.
Reviewed 13 october, 2020
While at my cousins wedding I called and a man verified with me that someone would be there 24hrs to check me because I had a reservation but knew I'd be checking in late at night. We went out for some drinks after the wedding and I found my way in a cab to the hostel. The door was locked and nobody answered the phone. I was very tired and knocked for a while until a guy came down and brought me in. I told him I had a reservation and nobody was answering the phone. He said," follow me.", brought me to a room and said," sleep here in this bottom bunk." I immediately fell asleep because I started out very early traveling from NYC and was tired. That being said, I'm also a very deep sleeper. I was woken out of a deep sleep, barely knowing where I was at first by a woman screaming in my face to," GET OUT. GET OUT. IM CALLING THE POLICE." I knew even though I was about 15% awake and 85% asleep and having no idea what's going on, that it was time to get up, put my shoes on, and get out of this place cause this lady was screaming police at me. Now I'm standing outside in the winter on the street trying to wake up after traveling, attending a wedding, and then a couple of bars like what the f@ck just happened! I had booked my reservation online and paid in full weeks ahead of time. Needless to say I got another cab and went to an expensive hotel airport so I could sleep in and then fly out the next day. When I called the following day it appeared to be the voice of this same woman on the other end speaking about herself in the third person and defending this person. She said," you should have called the number and waited. You should have checked in with the night attendant." Apparently this person was a guest that opened the door and showed me to my bed and didn't work there. Later on he told this screaming woman That he let me in and she attempted to wake me up out of a sound sleep (which isn't an easy thing to do. Ask my wife!) I lost my money that I had paid for that night at the hostel and I lost a lot more money on an expensive hotel because they're not cheap last minute on a busy "pre Covid" weekend. I don't care about the money at this point. What I care about is that my younger brother had just died a few months prior and I wore his scarf to the wedding because I wanted to bring a part of him with me to a family event. I begged this lady on the phone to look for my brothers scarf in the bed and told her why it was important to me and all I got was an "F* You" attitude from her instead of an apology from her when she realized that I actually was a paid guest and there was a misunderstanding. All that being said, I never got my brothers scarf back that I wore to bed and I don't have many things of his to remember him by. Thanks Nashville Downtown Hostel.
Nomadic96K
Give someone else your business-seriously
Reviewed 12 october, 2020
If I could give them 0 stars, I would. The way my friends and I were treated this weekend was so inconsiderate. 30 young girls stayed in a hostel made for 35 people, and we were kicked out on the streets in the middle of the night in the rain because of "complaints". I am not sure how they expect for 35 girls to be silent. The manager is a young man who has no customer service capabilities. He was rude and disrespectful. They would not even let us sit in the lobby to wait for our uber in the middle of the night in a town we don't know in the RAIN. Do yourself a favor, spend 10 more dollars and stay somewhere else. Whoever the manager is here, needs to be fired. They do not care about their guests, they only care about money.
jimpamdwight
I would never recommend this place.
Reviewed 11 october, 2020
Awful place, managed by very awful people.We were treated very impolitely, very badly and in a most unfair and unreasonable way. I strongly advise considering any other place to stay while in Nashville.
julianmasters