Sunrise Beach Club & Villas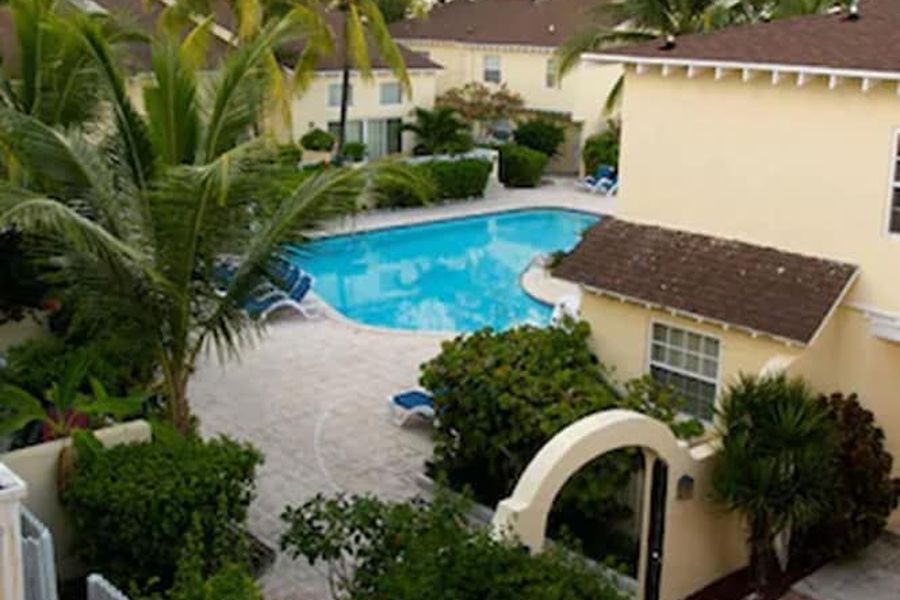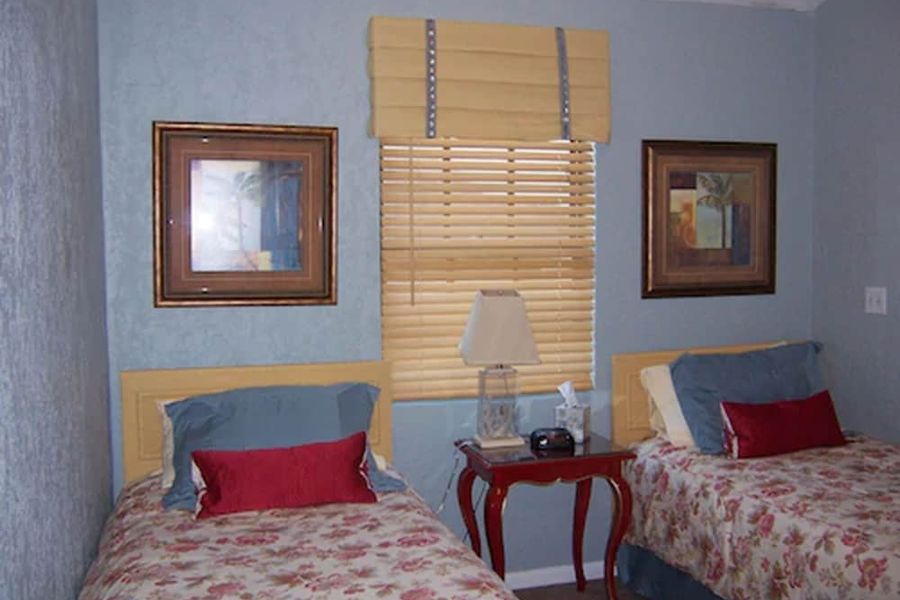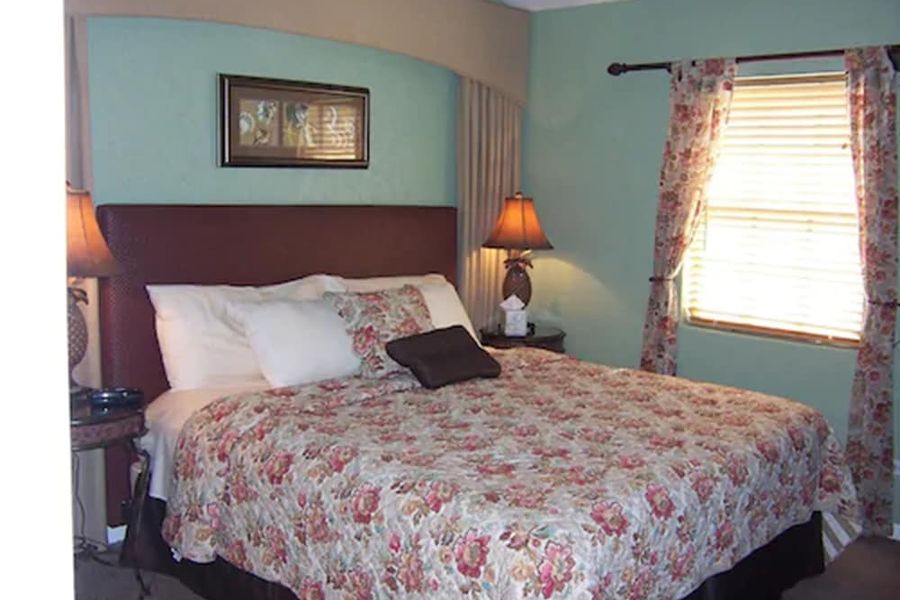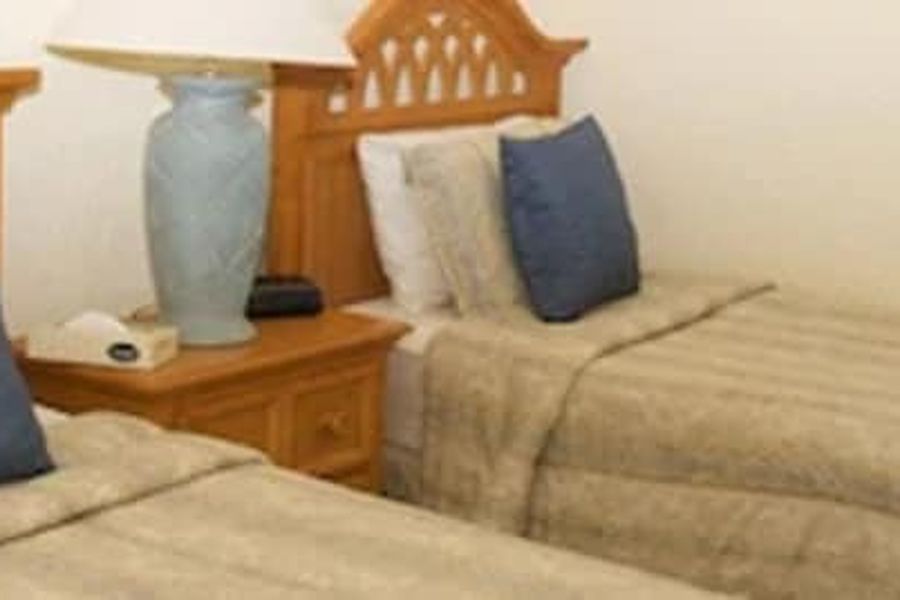 Property Location When you stay at Sunrise Beach Club and Villas in Paradise Island, you'll be on the beach, a 1-minute drive from Cabbage Beach and 8 minutes from Junkanoo Beach. This beach villa is 8.1 mi (13 km) from Cable Beach and 1.2 mi (1.9 km) from Paradise Island Golf Club. Distances are ...
More details
OpenWeather
Select the date of your trip to check room availability.
Property Info
Check-in starts at: 15:00
Check-out ends at: 11:00
Property Location When you stay at Sunrise Beach Club and Villas in Paradise Island, you'll be on the beach, a 1-minute drive from Cabbage Beach and 8 minutes from Junkanoo Beach. This beach villa is 8.1 mi (13 km) from Cable Beach and 1.2 mi (1.9 km) from Paradise Island Golf Club. Distances are displayed to the nearest 0.1 mile and kilometer. - Cabbage Beach - 0.1 km / 0.1 mi - Versailles Gardens - 0.6 km / 0.4 mi - Paradise Lagoon Beach North - 0.9 km / 0.6 mi - Paradise Lagoon Beach South - 1.2 km / 0.8 mi - Paradise Island Golf Club - 1.7 km / 1 mi - Ocean Club Golf Course - 1.8 km / 1....
1 Casino Drive, Paradise Island, The Bahamas - Nassau, New Providence - Bahamas
Property Amenities
Check-in starts at: 15:00
Check-out ends at: 11:00
Guest rating
TripAdvisor
Travelers rating
Excellent

302

Very Good

127

Good

52

Reasonable

23

Bad

26
Travelers profile
Business

9

Couples

148

Solo travel

12

Family

233

Friends getaway

79
Scores Summary
Cleanliness

Location

Rooms

Service

Sleep Quality

Value
Intolerance to Allergies, Bahamas part two.
Reviewed 15 august, 2022
Hi Hi, So after the four days in the Atlantis resort, we took a two bedroom villa/condo property in the Sunrise Club and Villas next door but one. We love self catering, BBq's and waking up to a breakfast that you can have in your own time....and with an allergy in the house its so much easier........ this place was the perfect retreat after the hugeness of the Atlantis........... They have a highly recommended bar and restaurant, but we didn't use it because we were now BBqing, although it was useful to grab a couple of take out beers..... the pool in the main terrace wa slovely and a few steps from a typical Bahamian white sandy beach.....we tried to get the sunrise but it was too cloudy on the horizon....we did however walk back along to the Atlantis to see the sunset. Despite the poor customer service from the office staff we would defiantly stay again, but i would just check the bed situation first as the sofa bed was a nightmare..i had to remove the mattress and sit it on all the sofa cushions from the other sofa and chairs to get some kind of comfort......it didn't ruin our holiday though....just a shame that they didn't want to try to help with it. Above all though we would definitely stay there again.....the complex was very quaint and pretty with a beautiful quiet beach.
zeus m
Astonishingly Poor Treatment of a Bahamian Family by Property Manager
Reviewed 3 august, 2022
Over the past 36 hours, I have had the opportunity to process the unfortunate and shocking events which happened to my family on August 1st 2022 at Sunrise Beach Villas, Paradise Island Bahamas. The incident to which I refer does not relate to the accommodations or general staff of Sunrise Beach Villas, which in both instances were quite pleasing. I refer rather to the humiliation and degrading manner which the resort's property manager (Ms. Knowles) treated my party as we concluded our most recent stay. Ms. Knowles (who refused to provide her full name), is being identified here as she alone displayed actions and behavior which were appalling and most certainly cannot be a true representation of the resort's policies of service and professionalism towards their guests. My family began our 2-day stay at Sunrise Beach Villas on July 30th 2022, choosing one of the more costly villas (a 4-bedroom at over $550 per night). Although check-in time was 4:PM, we were not too upset that the unit was not available until 5:30PM, and opted to wait rather than take a smaller unit. In short, we enjoyed our stay and checked out by 11AM on August 1st 2022 in accordance with the resort's policy. Our check out date was also a public holiday in The Bahamas, therefore we decided to remain on premises for a little while longer to allow our children to have some additional pool time prior to our departure. Shortly after check-out, at around 12:10PM, while sitting with my family at the poolside, a woman clad in jeans & a t-shirt approached us, accompanied by another male employee of the resort. The woman addressed me directly, asking which room we were staying in. My first reply was to ask "might I ask who you are?" (she did not introduce herself, neither wore a uniform, identification or name badge to indicate who she was). The woman replied in an abrupt tone that she was the property manager (again no name) & wanted to know if I had checked out of the unit. I confirmed that I was from Villa 202 & that I had checked out. At this stage of the exchange, I was very taken back by the lack of courtesy or professionalism, and that such a conversation was not done discreetly with me as the customer. The property manager continued to address me in the presence of family members and other resort guests, stating that we needed to "vacate the premises immediately" as per the resort's policy. The tone, manner and demeanor of the property manager resulted in the most unpleasant, insensitive & repulsive experience I have ever endured at a hotel or resort property, including our many stays at Sunrise Beach Villas. After re-stating her position that we needed to vacate the premises immediately, I directed my family to begin collecting our belongings, and also instructed the children to exit the pool. As my family made preparations to leave, I approached the property manager who was now standing about 20 feet away, monitoring our actions. I again asked her what could be the reason for such an abrupt and rude approach, and why was she standing there watching my family as though we were trespassing or committing a criminal offense. I also asked her whether this was indeed the policy, as I did not recall seeing said policy on Sunrise's website, in their office, or in the agreement I signed upon registration. I also pointed out that my family was inconvenienced by not having access to our room for 1.5 hours following check-in time. The property manager's response to this was that the earlier delay did not matter & insisted that we vacate the premises. She again stated that she was not leaving until we vacated. My final words to this property manager was that in my opinion, she should have exercised better judgment, tact and discretion, and that managers should always maintain good will for the business and clients alike. The response from this individual was again filled with hostility and resolute dismissal of my views. I cannot describe the embarrassment of having to disappoint the children and conclude our holiday getaway on such a shocking note. This discourteous treatment of a Bahamian family, in the presence of our nation's tourists was truly a poor reflection on Sunrise Beach Villas, and specifically the property manager. As a returning and frequent guest of Sunrise Beach Villas, I was truly surprised and insulted to have been subjected to such treatment. We remained dignified in our response and left the property without further incident, or delay. I honestly do not care much about Ms. Knowles' training or lack thereof, but her actions towards my family on this day was unacceptable, and could not go unaddressed. I myself hold an executive position at a major consumer-oriented organization in The Bahamas, where all staff are taught that professionalism and quality customer service are staples of good business and the bare minimum expectation of all staff as it relates to our terms of employment. Ms. Knowles did not display any of the traits or characteristics expected from a Manager or Team Leader, and in fact failed quite miserably. What is most unfortunate is that Sunrise Beach Villas has been one of our favorite local resorts for many years, but now we cannot imagine returning or recommending the resort to other potential patrons. This is an example of a manager's poor interpersonal skills, lack of judgment & the inability to effectively resolve a very sensitive matter on behalf of her employer. Furthermore, such appalling behavior will have led to lost business, reputational and litigation risk for this resort. The consensus of my family and other witnesses are that we were treated with disdain, and in a discriminatory manner, intended to humiliate and embarrass a Bahamian family in the presence of tourists. I truly hope that other visitors to Sunrise are not subject to like treatment by this individual in the future.
Meander791907
Beautiful beach but resort needs a lot of maintenance
Reviewed 12 july, 2022
Go for the great location and cleanliness of the units but be aware the resort itself is not anything special. The bar adjoining the resort is great. Security was good, never felt nervous to walk to the beach by myself.
ebonyskye
Loved our stay!!
Reviewed 26 june, 2022
We hemmed and hawed about staying here as we usually stay at resorts and like all inclusive. We rented a villa privately on VRBO - so I can't review the hotel, but the villa was awesome. Back deck leading out to a nice pool which was never crowded. We could always find chairs, walk two minutes down to the beach was breathtaking. Walk 15 minutes down the beach to Atlantis. Pretty nice and lively restaurant on site called Viola's. The only think you consider is it is about a 15 minute walk through town to Atlantis and nearby restaurants. With the heat that got to be much for my husband and we took cabs a few times. That got pricey. Can to Atlantis was $20 per person and into Nassau $25 -50 depending on where for four people.
elevenstars
Paradise on Paradise Island!
Reviewed 22 march, 2022
Want to know how to make your trip to Paradise Island even better, stay here! Our group had a truly unforgettable experience. The views, amenities, staff and close knit feel of the resort were all keys to that. You have private access to the beach, which is so very convenient for getting those early morning sunrise walks in. The landscaping throughout the resort is immaculate. There is an attached restaurant and bar, Violas, to make it easier to skip cooking for a night or 2. Definitely recommend this and will return!
Nicholas J