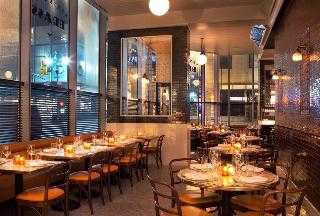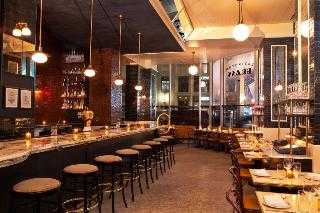 TripAdvisor Review
Based on 2104 review
See all
This hotel enjoys a wonderful setting at the heart of midtown New York. Set on the corner of 48th Street and Lexington Avenue, this hotel offers easy accessibility to Manhatten's top attractions. The hotel offers guests with a fresh, unique experience in fine living, that goes above and beyond expec...
More details
Availability
Select the date of your trip
Select the date of your trip to check room availability.
Property Info
This hotel enjoys a wonderful setting at the heart of midtown New York. Set on the corner of 48th Street and Lexington Avenue, this hotel offers easy accessibility to Manhatten's top attractions. The hotel offers guests with a fresh, unique experience in fine living, that goes above and beyond expectations. The hotel offers a blend of highly personalised concierge service, with high-quality contemporary art and design. The guest rooms enjoy a unique concept of elegance and chic city style. This marvellous hotel offers guests a wide range of exemplary facilities and services, ensuring the utmos...
More details
Check-in starts at: 15:00
Check-out ends at: 11:00
Property Amenities
Reception services
Concierge
Guest rating
TripAdvisor
Travelers rating
Excellent

1318

Very Good

506

Good

164

Reasonable

62

Bad

54
Travelers profile
Business

468

Couples

809

Solo travel

119

Family

379

Friends getaway

189
Scores Summary
Cleanliness

Location

Rooms

Service

Sleep Quality

Value
Just okay....
Reviewed 9 december, 2021
Pros: Beautiful view, comfortable bed, good size room and bathroom, secure site, friendly staff, late check out available at times, no bugs, and will hold luggage past check out time. Cons: Our room was clean sort of. Desktop and kitchenette area had noticeable dust and the air filter in the room for the heating and cooling was beyond needing to be replaced. Over whelming perfume scent in an attempt to smell fresh but was not pleasant. Fridge did not work. Phone beeped every few minutes, my husband was able to fix it. No information about amenities at the hotel were provided in the room such as info. about the restaurant attached, the 2nd floor area, butler's pantry etc. While we did not go to NYC to watch TV, we do like to unwind before bed with it on. The guide button on the remote did not work so we never knew what was on and there were limited channels. Should have brought our fire stick. For the price we paid I don't know that we would go back. Also, we were unaware that due to COVID most restaurants are closing their kitchens by 10:30 even on weekends. This left us scrounging for food on a Saturday night after a show. Google and websites are not updated showing this change.
Traveltips7
Terrible Management
Reviewed 8 december, 2021
Let me preface by saying that we have stayed a few times over the last few years at 48lex and have not had any reason to complain about anything. We were assigned to room 1802. Check in was smooth sailing. We were happy with our room. That evening we were looking for a container to place toothbrushes (none). We found 2 paper cups - one of which we had to share to drink & the other to place our toothpaste & toothbrushes. Really?? How ridiculous and cheap and please do not use the excuse of Covid - at least stash 4 or 5 cups in each room for hot & cold beverages & by the way we met other hotel residents who were equally annoyed at this. The next morning, I went to take a shower - soap dispenser did not work - finally removed the top and poured the liquid soap. I called downstairs to inform of this & the cup issue. I was told they would take care of this. We left our room on 12/4 around 10.30 and were gone until approximately 4 pm. When we returned we were astounded to see that our room had not been serviced & no extra cups and of course no replacement of soap container. We called a number of times downstairs (approximately 5) and even went down physically as we also had no towels - the old ones were on the bathroom floor … we kept getting told that we were on the list. Please note that when I tried to call housekeeping nobody ever answered the call. Nobody ever came - in the end, I fixed the bed, took the towels out of the room and placed them in the hall and tried to clean bathroom. Of course, I have to add that only one elevator was working the whole time and to get from one floor to another, the wait was very long - 15 minute waits and as seniors we cannot climb 18 floors. The next morning, we had no towels and did not shower. We asked if we could do a late check out but were informed that no, we could not. We rushed to depart. On the train departing NYC I wrote a long email to the email address I was given for "management" which I later realized was the reservations email.... I have not heard back - not even an apology. Do not stay here - not one of the staff we spoke to about the problems gave a "!" and it was like speaking to a wall.
elly71255
POOR SERVICE!!
Reviewed 4 december, 2021
POOR SERVICE!! We checked-in early this AM and were pleasantly greeted by the person at the front desk and also surprised the room was ready. We dropped our luggage at the room and met our daughters for a full day of sightseeing in NYC. That is where the good experienced ended. We called the front desk beginning around 4:30PM to order two pillows and more coffee cups as the room only had one cup and my wife used that for an afternoon coffee. No answer at the front desk, but we figured it could be a busy time with guests checking in. No problem, we'll call back in 15 mins. Instead of calling, I decided to go looking for ice with the ice bucket but no ice on the floor (19th) and no signs on where the machine was located. So I decided to head to the front desk and get directions, we just wanted a cocktail before heading out to meet the girls before dinner. The front desk person was on the phone so I waited for her to finish then asked her where the ice machines were located. Instead of telling me, she apologized and said she would "send a bucket of ice right up" to the room. I was a bit confused but agreed and then asked for the pillows and coffee cups we were calling about earlier. She took all the info and even wrote it down. 15 minutes go by, no ice, so I call the front desk, this time she answers, tells me she would check on it and send it right up, but then essentially hung up on me without giving me a chance to respond. Now I'm annoyed, I would have gladly fetched the ice myself if she would have just directed me to the machine on the first trip. 10 mins go by, still no ice, so I called again and this time was a bit more annoyed and raised my tone and asked if she was going to send it or could I come back and get the bucket? She told me this time that "many people were in front of me"…what? I just wanted some ice…the other stuff truly can wait…but she hung up on me again. Exasperated, I went to the lounge and grabbed two cups of ice to make the cocktail, so problem solved. Called again at the 50 minute mark, talked to another front desk person, was nice and just asked calmly about the ice and other items. He told me he just talked to housekeeping and "you are next". Now past 1 hour, no ice or the other stuff. At the end of the day, the front desk person flushed a good experience for us by setting unreasonable expectations for something so simple. I understand COVID and staff shortages, and this is not a world problem, but for $700 a night, I would expect some basic customer service. Would definitely recommend finding another hotel.
Scott J
I Wanted To Love This Place
Reviewed 23 october, 2021
My birthday dinner and night in NYC. The hotel looked perfect on paper, but the devil is in the details. Furniture is scraped up and marred in places. I tried to call down to the front desk and ask for coffee cups, cream, sugar to go with the Nespresso machine...but the phone was dead. On the plus side the room was clean and the bed was comfy. Bathroom was clean. Checkout? There was a five person line to get OUT with only one person at the desk and she seemed overwhelmed. I tossed my "key" in a bowl with others and left. I expect this kind of marginal service from a lower priced chain. I paid way too much for too little. And the wi-fi never worked.
Steven K
Great hotel and location❤️
Reviewed 4 october, 2021
This gem nestled in the middle of NYC Great hospitality from the front office. They made sure you were taken care of. There professionalism and willingness to help and making sure your having a great stay. Housekeeping was very good as well. Special shout out to Melvin, Rachel and I believe his name is Anthony from jersey. Continental breakfast in the lex lounge was very fresh and tasteful. I believe he worked at the lex lounge as well. Also the gentleman from the 3-11pm shift very helpful as well. Great team! Guys thank you for showing my wife and family a great time in the big Apple. Till next time
Tourist816804