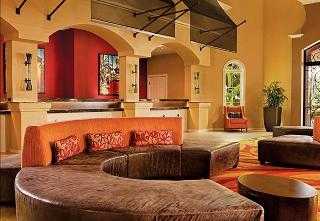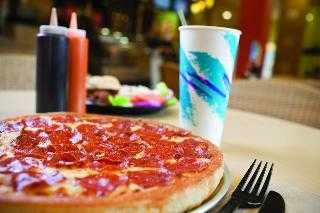 TripAdvisor Review
Based on 5032 review
See all
With luxury villas and an excellent location in Orlando, Marriott's Grande Vista allows you to explore the best of the area with ease. From professional golf courses to world-famous theme parks minutes from the resort, there is always something to do here. Make yourself comfortable in one of our roo...
More details
Availability
Select the date of your trip
Select the date of your trip to check room availability.
Property Info
With luxury villas and an excellent location in Orlando, Marriott's Grande Vista allows you to explore the best of the area with ease. From professional golf courses to world-famous theme parks minutes from the resort, there is always something to do here. Make yourself comfortable in one of our rooms or villas, which are full of thoughtful amenities and luxurious touches for an unbeatable vacation in Orlando. The villas are located on the shores of a picturesque lake and offer living room, dining room, full kitchen, washer, dryer and a master suite with a large bathtub. The resort's excellent...
More details
Check-in starts at: 15:00
Check-out ends at: 11:00
Property Amenities
Reception services
Concierge
Guest rating
TripAdvisor
Travelers rating
Excellent

2767

Very Good

1426

Good

457

Reasonable

215

Bad

167
Travelers profile
Business

267

Couples

971

Solo travel

63

Family

2729

Friends getaway

213
Scores Summary
Cleanliness

Location

Rooms

Service

Sleep Quality

Value
Disappointed - Significant Decline
Reviewed 21 january, 2022
We have vacationed at this resort for 3 yrs in a row. This is a large property, so we have always called in advance to request a general location. This year, as in previous years, we were traveling with mutiple generations and requested that the 2 units reserved by our family be close to one another. We called in advance to clarify our request and again at our early arrival. No one gave us any indication that there was any problem with our requests. Not only were our 2 units on opposite sides of the property (a 15 minute walk) but our unit was about as far as you can be on this property from the main pools (which we had specifically requested to be near) To make matters worse our room was not ready until after the stated check in time (4 hrs after our arrival), and the air conditioner was set at 60 degrees on a cool day. Some of the trash cans were still full of trash, which obviously made us wonder about the "Sanitized Sanctuary" card on the counter. While the grounds were up to par with previous visits, the condition of our unit was definitely not! On our first day we noticed a black spot on the wall of the bathroom. Each day more spots appeared on the wall. We realized that this was black mold, and surmised that they had merely painted over the mold rather than taking the time to actually rectify the mold issue (probably the reason that our check in was delayed and the air conditioner was cranked up.) The carpet by the sliding door to the balcony was wet and never dried out. The temperature was 60s and 70s and dry, so not sure where the moisture was coming from. The entire unit smelled musty and we were very concerned that the mold would set off an asthmatic episode for our 5 year old grandson. Other issues with the unit... the light above stove did not work, ice maker did not work, washing machine would only work on one setting and then would only filll up with a few inches of water We have previously considered Marriott our brand of choice for consistent quality, but this property no longer meets the standards we have come to expect. We will be looking at other properties for future vacations.
HudsonEmptyNesters
Great Place!
Reviewed 21 january, 2022
Great place to stay! Amazing grounds, spectacular views from the balcony and the suite was well appointed. Room was huge. Two bedrooms with separate balconies overlooking a lake. Great resort amenities, at least two pools, outside dining, on-site gift shop and store. Bars at each pools. A man-made beach area with volleyball court and fire pits. Grounds were immaculately maintained and clean, Room had washer/dryer. Kitchen with all appliances. Only complaint was beds could be updated, not as comfortable as a regular Marriott hotel, but no other issues. Close to all attractions and plenty of dining options on property and nearby. Would definitely stay again.
HJManthonyc
Not Up To Par
Reviewed 14 january, 2022
I've stayed at the MGV at least 10 times, some for business, mostly for vacation. This stay was fine, except I've stayed here before, and I know what an exceptional facility this usually is. I return because of the pool and the pool bar, and that didn't disappiont. So the vent falling out of the ceiling in the kitchen of my 1-bdrm villa, or having no pots or pans (and not discovering this until I was in the middle of preparing breakfast on my first morning of the visit), weren't spoilers. What became disconcerting was having no means to communicate issues. Three times I tried to contact the front desk and housekeeping using the room phone for various needs (like pots and pans!). The Marriott's recordings are an endless loop. I actually stayed on for 30 minutes on one of my attempts, just to see if there would be an eventual pick-up. Nothing. On my last full day, I walked to the reception area to request an early check-out. With the long check in line, I took my request to the concierge. He gave me a number to text my request, The number didn't work. This stuff happens at a 2 star hotel, but MGV is a premier Marriott location. Nuts.
christinesX4225CI
Constant little inconveniences and annoyances really tarnished our stay.
Reviewed 9 january, 2022
Left home for a trip to Orlando without reservations and called the reservation hotline on the way there for recommendations on places to stay based on amenities I like. This place was chosen after looking at several options. I arrived around 10:30 pm, as I approached the address listed I encountered a controlled access gate. Turned around and went back looking for a sign for registration or check-in, there was not one visible in the dark. I went up to the person working in the little house at the gate to inquire about check-in. Apparently, that was the only entrance and I was on the list to be let in. I was checked in by a very friendly front desk attendant but I was informed all the pools were already closed, they are not doing breakfast in the mornings and all the restaurants close early in the evening as well. She handed me a map of the place with my building circled on it and the envelope with keys. Went off in search of my building, once I arrived at the area where the map indicated the building should be I began looking for building numbers. None visible in the dark. I eventually found the building number in the dark on a small sign on the ground, it had a solar lamp pointed at it that was not working. Looked for a luggage cart as I had my own luggage as well as my girlfriend's since she was joining me later. None visible at the time but the next day I found one hidden in a small unlit alcove in the breezeway to the pond. Carried everything from the car to the elevator and got off on the 5th floor as I remember the desk attendant telling me the room was on the 5th floor. Set all the luggage down and pulled the key envelope out of my pocket, no room number written on the envelope! Every hotel I have stayed in they have written the room number on the envelope. Called the phone number for the hotel and received a recording telling me about the property. Nothing to indicate I was on hold, no options to push a specific number to reach someone, just a recorded advertisement. Hung up and tried again, same thing. Looked at the app and chose the function to call for assistance during my stay, same recording. The next phone call attempt was the reservation center, the representative that answered could not find my account or my reservation even though the phone system acknowledged me by name when I called and I had just made the reservation over the phone earlier in the day. Then she made the supper helpful suggestion of "why don't you just go back down to the front desk?" after I had already told her it was a large property and the check-in area was a mile away on the other side of a lake. But that's exactly what I had to do, carry everything back to the car, put it all back in, and drive back around to the check-in building. Arrived back at the check-in area to find different employees working. Got my room number written on my envelope with no apology. When I inquired why no one answered the phone on multiple attempts I was told the employees that answer the phone had already gone home. I didn't make it into my room until 11:15 pm, 45 minutes after arriving. After the key fiasco, I realized I forgot to get some drinks and snacks from the marketplace in the lobby. From my room, I could see a walkway across the lake to the lobby building so since it was a nice evening out I opted to attempt to walk to the lobby. That was until I discovered a closed gate on the path around the lake leading to the walkway. Since the pool was closed the path around the lake going past the pool was also closed. Rather than just one large gate to close the pool they put gates on each end of the pool area preventing guests from taking a walk around the lake. Drove to the check-in building again where I was informed that unlike every other Marriott Property I have stayed at in the last 10 years or so they do not have an area in the lobby where you can buy drinks and snacks at any time. They had a market, but it was of course like everything else, closed. Once back in the room I got out my computer and realized the "desk" was also the nightstand and faced the wall with a dining room table type chair rather than a desk chair. Attempted to use the Jacuzzi tub but since it was well after midnight I was afraid the horrible noise coming from it would wake the neighbors. My girlfriend also refused to use it the following evening as it made too much noise to be relaxing. The first morning we were awakened by hammering in the next room around 8 am. You would think they would wait until later in the morning knowing the room next door was occupied. Since we were up we enjoyed a swim at the pool. Liked the way they separated the chairs and indicated which needed cleaning. Little strange that we had to swipe our room key to get pool towels with a sign threatening to charge our room if we didn't put them back before leaving the pool area. Other issues. The everyday noisy dumpster shuffle in the parking lot blocking the travel lanes and cars in their spaces. Constant text messages about specials at the restaurants as well as reminders that they closed at 3 pm and 4 pm. Employees in golf carts ignore stop signs and don't pay attention to cars that have right of way. This place had so much potential to be really nice but constant little inconveniences and annoyances really tarnished our stay and left us not wanting to return.
GwinnettGuy
Construction in building 96 and they are still placing people in units.
Reviewed 8 january, 2022
Arrived Monday for a weeks stay. Checked into my one bedroom unit. Noticed some carpenters vans parked near building. Found room in good condition and no noticeable noise. Tuesday morning this quickly changed. I am on the 4th floor but apparently they are demoing the floor above and redoing each of the units. The pounding and sawing begins each morning at 8:30 am.. including this Saturday morning. Since I am all settled in I do not want to move. But to feel so unappreciated or welcomed as a customer never mind that I am at the Ambassador Elite level, is very disappointing. Marriott.. building 96 should be shut down during your construction. Period!
kkosully1