The Cabins at Disney's Fort Wilderness Resort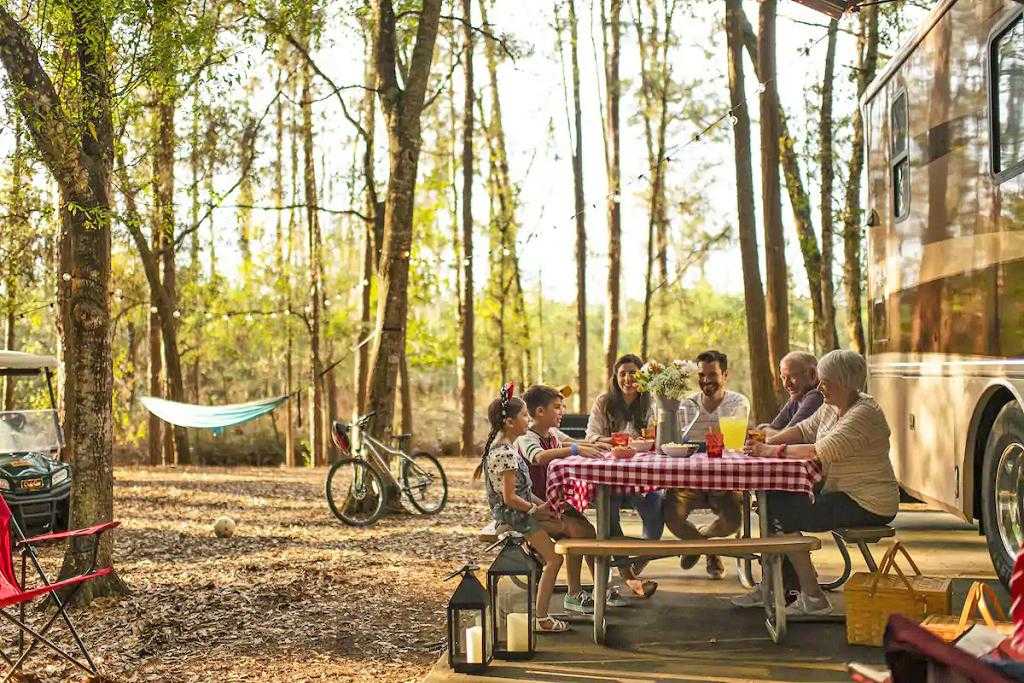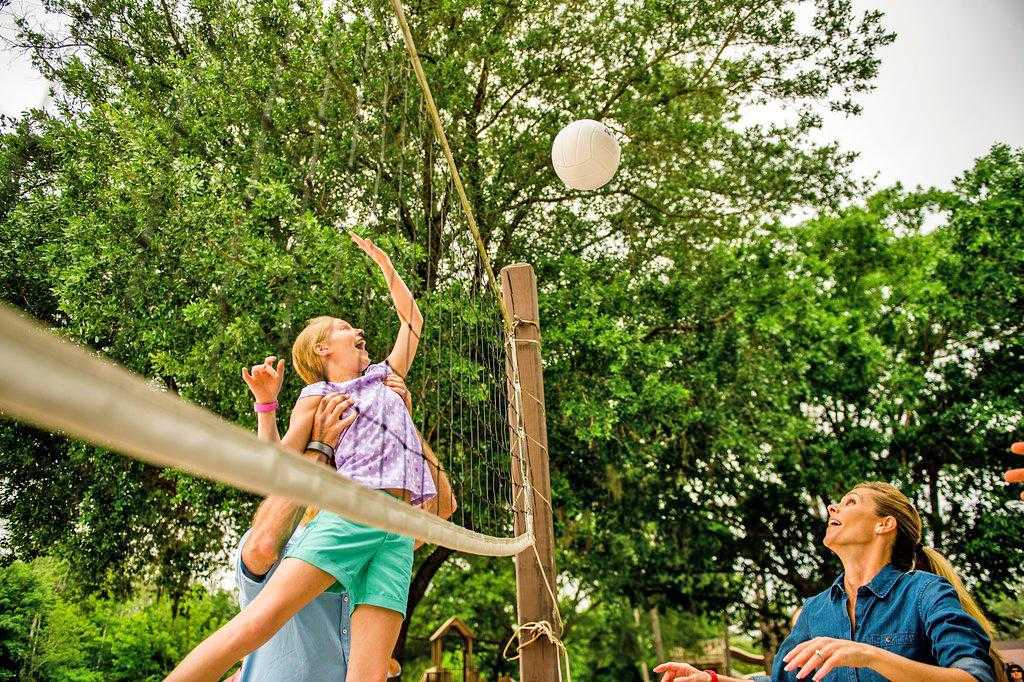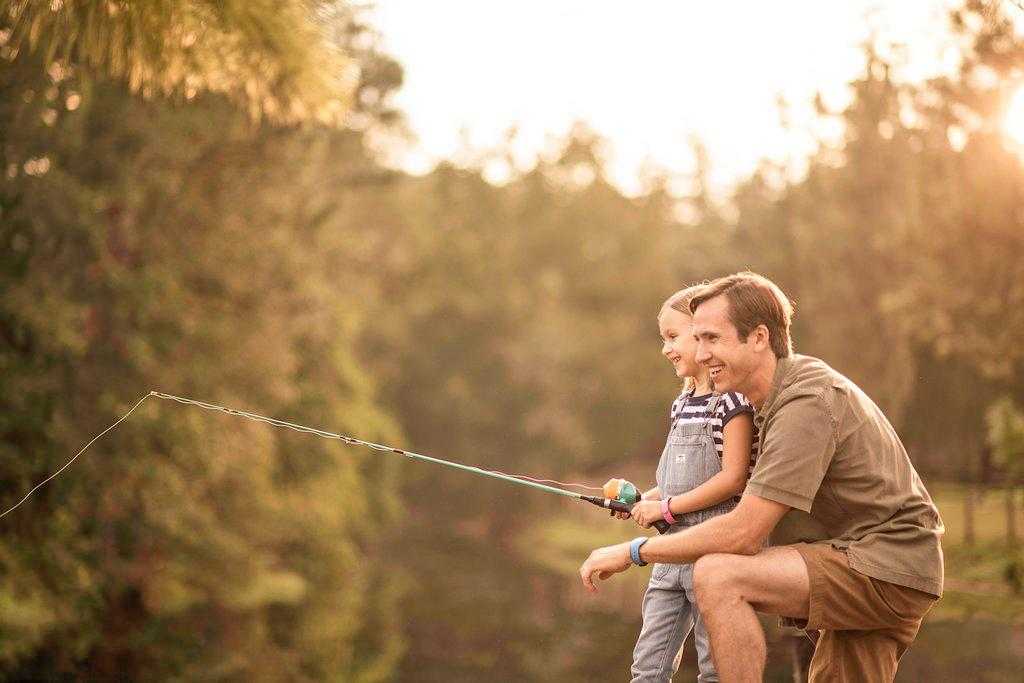 TripAdvisor Review
Based on 810 review
See all
The Beauty of Nature, Plus the Magic of Disney! Spread out and relax with all the comforts of home in a spacious Wilderness Cabin. Nestled among towering pines and native cypress, each peaceful cabin sleeps up to six and features a large private deck and BBQ grill. The kitchen is fully equipped an...
More details
Availability
Select the date of your trip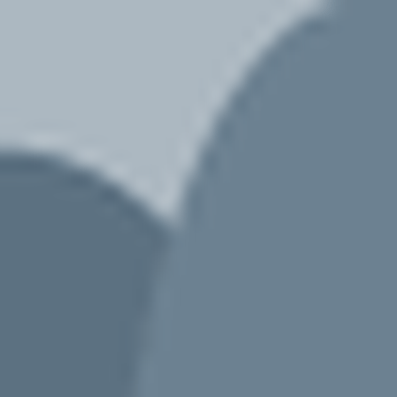 Cabine Wilderness (1/6A+0/5ch)
See more details
Cancellation Policy
Amenities in this room:
Max 6 adults
Max 5 children -
Property Info
The Beauty of Nature, Plus the Magic of Disney! Spread out and relax with all the comforts of home in a spacious Wilderness Cabin. Nestled among towering pines and native cypress, each peaceful cabin sleeps up to six and features a large private deck and BBQ grill. The kitchen is fully equipped and we do the dishes! Special touches include vaulted ceilings, exposed beams and convenient private parking. Disney Resort hotel guests will enjoy benefits such as Disney's Magical Express, Extra Magic Hours, My Disney Experience and complimentary transportation throughout Walt Disney World. Pa...
More details
Check-in starts at: 15:00
Check-out ends at: 11:00
Property Amenities
Guest rating
TripAdvisor
Travelers rating
Excellent

427

Very Good

250

Good

73

Reasonable

35

Bad

25
Travelers profile
Business

5

Couples

26

Solo travel

3

Family

629

Friends getaway

26
Scores Summary
Cleanliness

Location

Rooms

Service

Sleep Quality

Value
Cabins @ Ft. Wilderness
Reviewed 13 january, 2022
Fully furnished cabins are nestled amid 750 acres of pine & cypress. There is room for 6, with patio, charcoal grill and a well equipped kitchen. The cabins are on lakeside and from the dock, it's 10 minute boat ride to the Magic Kingdom.
387indy
New World Order Travel
Reviewed 31 december, 2021
We have not been on a Disney vacation since the Dec before official onset of the pandemic in North America. We were very nervous embarking on our next Disney vacation with an unvaccinated toddler AND we assumed that Disney's definition of limiting park flow would be wildly different from ours. Putting the park experience to the side (nothing that Magic Kingdom in particular looked just as packed as ever), the Cabins was an awesome way to socially distance our family whilst being part of the Disney resort and related amenities experience. Clean environment upon arrival (Note: once you check in, they will only remove/refresh towels, coffee etc. they will not clean during your stay). This was a little shocking to us given the price point and we had only stayed at deluxe Disney lodging until this points. The Cabins was our first moderate. This fact was made known on day one so we managed just fine but requesting dust pans etc which housekeeping was more than happy to provide. The Cabin was well maintained with all the comforts of a typical one bedroom small apartment. The Convention oven was perfectly fine to cook a roast and salmon etc. Re: Noise—You could hear a pin drop. We ended up —due to rain—spending all of our time in the cabin when we were not in the park (we averaged about 5 hours in the park for 5 days with 2 days/no parks). The net net is that this was a great getaway under the new world order of travel.
BeauchampVA
Shockingly Worse Vacation Ever
Reviewed 7 november, 2021
Staying at Disney for a week in the cabins at Fort Wilderness, which we have done for many many years. We have always loved to vacation here but Disney has really lost its magic! We woke up at 2:30AM to what sounded like a neighbor college frat party outside! Insanely loud. We waited awhile thinking it's just a cabin having a little too much fun but then called guest services, as in enough is enough. Guest services explained that' there's a race party with a DJ at Epcot and that's what we're hearing. The lady explained this is happening all week in her excited Disney voice like any of us trying to sleep obviously should not be complaining! Are you kidding me. Am not staying outside in a tent, am in a $500-600 cabin a night and literally have our entire family up all night. Wow. I can only imagine greed is the issue!?!? Let's sell parties and stay open 24/7 and oh well to everyone trying to sleep! Wow. It's 4am and they still going strong! So disappointed, and great we are here 5 more days!
jacam783
Pretty good experience
Reviewed 21 september, 2021
Overall this was a great trip. There were many activities on site. The cabin itself was nice and clean. I would recommend getting a golf cart to get arround on site. I think the only thing that kept this trip from being perfetc was the fact that there was not much in the sense of food on site.
Troy W
Disney's Cabins at Fort Wilderness
Reviewed 19 august, 2021
We spent 5 nights/6 days at the Cabins. Specifically cabin 2764. Not ever having been here, we looked at a map before going and asked for 2700 or 2500 loop. We weren't disappointed with either. We were a golf cart drive to the Meadows pool but easy walking distance to the smaller pool. Our cabin was at the end of the loop on the main road, but honestly traffic isn't an issue at all. There is no noise. We love the homey and private feel of the cabin. The privacy of having your own space. We did rent a golf cart and honestly it is needed if you stay here. I didn't understand why we had to pay $20 a day for parking bc our cabin had a parking pad. So it's not like we were using a lot ot a valet. But like every thing at Disney, it will cost you. The cabin is equipped. However if you're a cook like me, there is just the basics. Don't Overbay, which we did and had a lot of leftover food. But we cooked every meal at the cabin and packed lunches and snacks and this saved us a ton of money! Plus we loved being able to snack on our favorites and not wait in line or have to pre order food or be locked into Reservations. We went horseback riding our last day. While not cheap, it was a great hour trail ride and honestly worth the money. There isn't daily maid service but there are convenient trash and recycle cans outside. So disposal was easy. Just be sure to ask for extra trash bags! The charcoal grille was probably the only thing we didn't care for. It took a lot of time to try to heat and cook for 4 on a small grill. We were also a little disappointed bc we thought each unit had a fire pit. They don't. You can rent an APPROVED use enclosed fire pit, but we opted to skip this. We may do so next time of we spend more time. It was so hot in August I doubt we would have used it. Overall we love the Cabins. We are outdoors people N we love the nature N privacy. We will be back here again. Also very close to Disney Springs and Hollywood Studios, which is great for our tween kids. Pros: full kitchen, spacious, private, nature lover, nice spacious bath, private parking Cons: no gas grill or large charcoal, no fire pit, Bare bones kitchen equipment for cooking. Definitely a place to stay!!!
Sightsee354608