Paris j'adore Hotel & Spa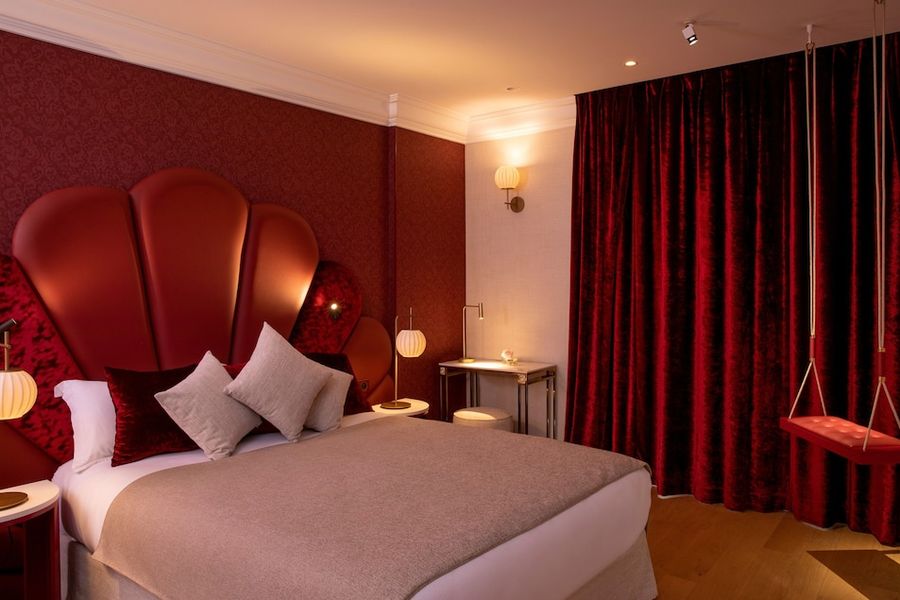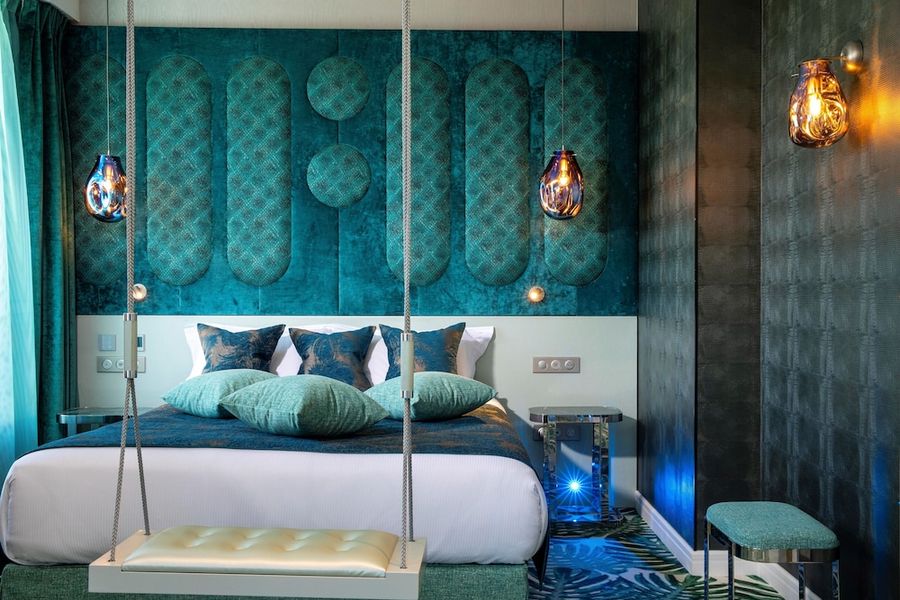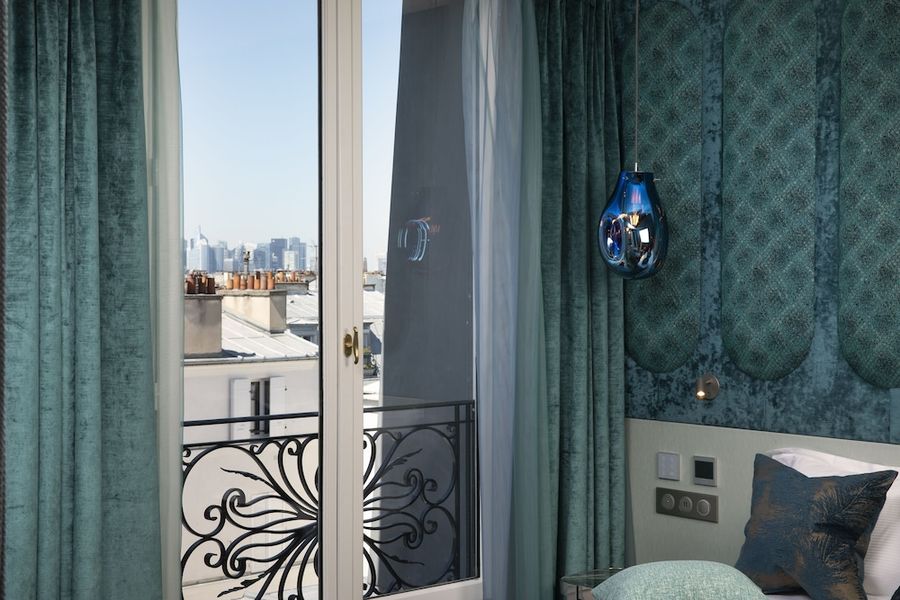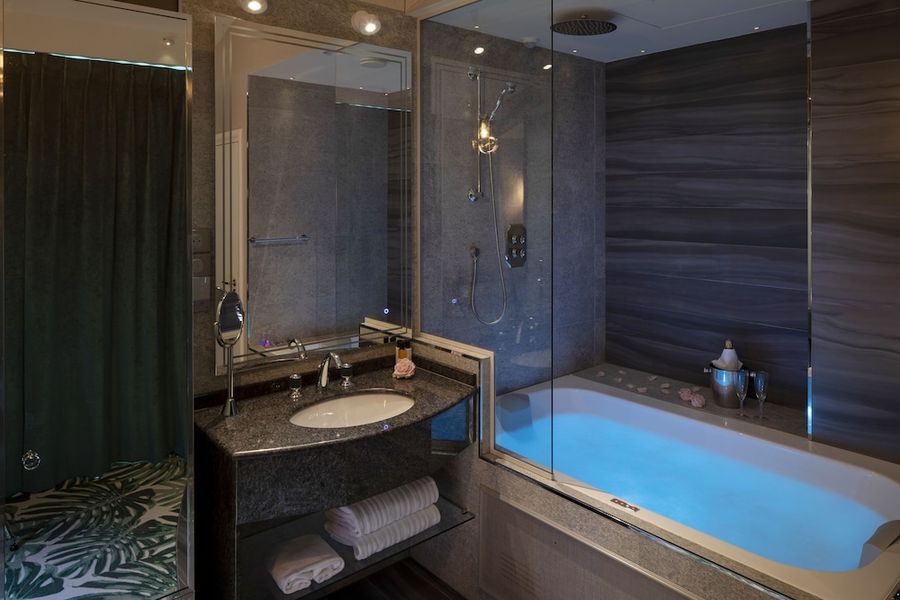 Property Location Located in Paris (17th Arrondissement), Paris j'Adore Hotel & Spa is within a 10-minute drive of Arc de Triomphe and Palais Garnier. This 5-star hotel is 1.8 mi (2.9 km) from Champs-Élysées and 2.1 mi (3.3 km) from Louvre Museum. Distances are displayed to the nearest 0.1 mile an...
More details
OpenWeather
Select the date of your trip to check room availability.
Property Info
Check-in starts at: 15:00
Check-out ends at: 11:00
Property Location Located in Paris (17th Arrondissement), Paris j'Adore Hotel & Spa is within a 10-minute drive of Arc de Triomphe and Palais Garnier. This 5-star hotel is 1.8 mi (2.9 km) from Champs-Élysées and 2.1 mi (3.3 km) from Louvre Museum. Distances are displayed to the nearest 0.1 mile and kilometer. - Place de Clichy - 0.7 km / 0.4 mi - La Machine du Moulin Rouge - 1.1 km / 0.7 mi - Boulevard Haussmann - 1.2 km / 0.8 mi - Avenue Montaigne - 1.3 km / 0.8 mi - Theatre Mogador - 1.4 km / 0.9 mi - Rue du Faubourg Saint-Honore - 1.4 km / 0.9 mi - Grands Boulevards - 1.6 km / 1 mi - Plac...
7 rue Beudant, 75017, Paris, France - Paris, Île-de-France - France - 75017
Property Amenities
Check-in starts at: 15:00
Check-out ends at: 11:00
Guest rating
TripAdvisor
Travelers rating
Excellent

71

Very Good

3

Good

3

Reasonable

1

Bad

1
Travelers profile
Business

1

Couples

52

Solo travel

4

Family

2

Friends getaway

2
Scores Summary
Cleanliness

Location

Rooms

Service

Sleep Quality

Value
Average
Reviewed 16 february, 2023
After looking at lots of reviews we decided to book this hotel but were a little disappointed! The hotel is very small, our jacuzzi on the terrace didn't work until the second night when it was fixed. The restaurant is tiny, the room was average and there is not a lot of options on the menu. The spa- treatment was amazing but it is a very small spa with only one chair at the pool area. The best thing about the hotel is the staff! Special thanks to Dacsha, Isobel, Georgia, Fernando, Lewis and Nicholas who made our stay the best!
nikkicc1310
Great place, however, a little far from most attraction
Reviewed 7 october, 2022
We really enjoyed our stay. Seen a few people mention rooms being on the small side. Honestly, there was more space than I expected given most Parisian hotels are very old and very tight. We had a king bed, a rain shower and bathtub combo (jacuzzi with jets) which fits two with room to spare. So I'd say the room we stayed in was great, very comfortable and charming. everything in the room was controlled via a dedicated iPad. Concierge was very attentive and helpful. I was able to arrange a surprise for my wife upon our return from the opera on our first night. The staff covered the room in rose petals, left us a bottle of champagne as well as a box of 'intimate accessories'. it was… I think I had a good chance of scoring regardless, but this one was more of a golazzo if you catch my drift. Overall it was a great experience and would certainly stay again.
Lumuno M
Terrible service from start to finish
Reviewed 5 october, 2022
We stayed for our honeymoon on 26th to 29th September. WE were hoping for a 5 star location, meal and service. Sadly this was not the case. We arrived and although we were greeted well we went in to our room to find that we had no ironing board and upon calling reception was brought up an iron, which we had and then the concierge checked to see that we didn't have an ironing board, which of course we didn't. This wasn't a big issue and we accepted the mistake. Then at dinner there were 5 tables eating throughout the evening but our dinner took over 3 hours from start to finish. People who came and ate 90 minutes after us got served their pudding at the same time. We had a long day travelling and although we wanted to enjoy a nice dinner we were not expecting to be seated for 3 hours. What was worse, I ordered a €60 bottle of Pinot Noir, I was then presented the wine I believed to be what I ordered, however, the vintage was different and due to the label only saying Pinot Noir I could not know what I had ordered. At the end of the meal I checked with the manager who informed me that they didn't have my bottle of wine and so gave me the €40 euro pinot noir that they had available. I then asked that if this was the case then why would they charge me €60 on my bill and not inform me throughout the meal that they did not have the wine I ordered? It felt like I was being cheated and overcharged on purpose. That evening we finally got to sleep and were then woken twice in the night by the fire alarm going off. We went downstairs in our dressing gown only to be told by staff that someone had been smoking in the room and to go back to our room. We had no apology that night or throughout our stay for the inconvenience. This is something we would expect at a 3 star hotel let alone a 5 star boutique hotel charging £600 + a night. Again we were going to let this go but the worst was yet to come. To celebrate our honeymoon I arranged a meal at a Michelin star restaurant in Paris and called the concierge at 7pm to book us a taxi at 745pm. They confirmed this would be done. We then went downstairs at 745 to get our taxi for our 8pm reservation. We waited until 750pm and then asked concierge where our taxi was. The lady had no idea what we were talking about. We then found the gentleman I spoke to who said "ah yes it was me you spoke to. I tried to book a taxi but they were too busy"!! I couldn't believe what I was hearing. I asked if they had tried other taxi firms, which they hadn't but then stated that they would. We were so angry. How could a 5 star hotel not try more than one taxi firm and also not inform us that they had not managed to get a taxi leaving us embarrassed in the foyer in front of other guests and also without transport to our meal that was meant to be so special. We had no choice but to leave and walk towards the restaurant getting a taxi on the way down. We sadly were late to our table all because of shocking customer service and treatment. When we checked out we found a very nice gentleman who asked how our stay was and we sadly had to inform him of the above problems. He was very apologetic and we thought we had finally found someone who cared about the guests and providing good customer service. He took the wine off of our bill which was appreciated and said he would look in to inviting us back for a stay. We said we were not people who complained and ultimately wanted to make sure that this did not happen to anyone else. We could not be in a position to come back as you only have one honeymoon. We have 3 young children and so the opportunity to return to a 5 star hotel just the two of us was a once in a lifetime opportunity. This was why we chose what we thought was such a glamorous and special hotel. I made it clear that an email of apology would suffice but we agreed that he would speak to the manager and between them they would decide what was the best course of action and get in touch with us. It is now a week since our stay and we have heard nothing. We cannot believe that this is the case. A 5 star hotel should be doing all it can to provide the best service and if there are issues to then rectify these as soon as possible. Not for them to just decide not to bother. This was our honeymoon and we hoped that staying at Paris J'Adore was going to enhance our once in a lifetime trip but sadly it did its best to ruin it. We didn't allow you to do this and still enjoyed Paris. The service we received should not be forgotten and dismissed. We understand that errors occur, people smoking in a room cannot be controlled but not apologizing and then subsequently not following through with an email or contact from management leaves us with no choice but to make a complaint. It does pain us to be so negative as it is not who we are. We are very positive people and would like to finish by saying the rooms are very nice and the jacuzzi in the room was fabulous. You have a lovely hotel but you cannot charge the amount you are for the service that you proivde
chris p
Wonderful Hotel
Reviewed 3 october, 2022
I had a lovely stay at Paris J'Adore Hotel & Spa. The room was spacious and the bed was comfortable. Breakfast was also delicious with different options. Staff were very attentive and the service was perfect. I will definitely come back the next time I'm in Paris
GrandTour777521
Wonderful Hotel, Great Facilities and Friendly Staff
Reviewed 23 september, 2022
Liked · The inside Hot tub/Jucuzzi bath was wonderful at the end of the day. The Wi-Fi was strong and fast and we particularly like the fact you could control your room (lights, AirCon, Curtains and Hot Tub) from the provided iPad. Very futuristic. Disliked · The location seemed to cause the local "proper" taxi drivers to "inhale deeply" and that resulted in a higher price. One told us that it was "a bit of a long way out". We resorted to Uber in the end (making 10+ journeys all over the place) and didn't have any issues at all.
stubert583