Coconut Court Beach Hotel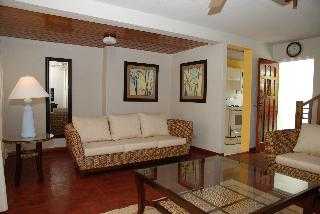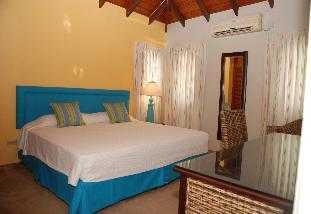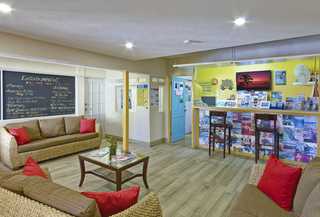 TripAdvisor Review
Based on 2900 review
See all
This hotel lies on the beach, just 2 km away from the city centre of Bridgetown, in Hastings. The hotel is set amidst the beauty and splendour that Barbados has to offer, in the UNESCO-protected heritage site of the Garrison area. The bustling town and its tourist centre can be found just a 10 minut...
More details
Availability
Select the date of your trip
Select the date of your trip to check room availability.
Property Info
This hotel lies on the beach, just 2 km away from the city centre of Bridgetown, in Hastings. The hotel is set amidst the beauty and splendour that Barbados has to offer, in the UNESCO-protected heritage site of the Garrison area. The bustling town and its tourist centre can be found just a 10 minutes' drive away. A number of attractions can be found nearby, including the renowned fish market. This family-run hotel is sure to impress. The hotel showcases an elegant style, beautifully blending with the British-colonial architecture that surroundings it. The guest studios and apartments offer vi...
More details
Check-in starts at: 15:00
Check-out ends at: 11:00
Property Amenities
Reception services
Concierge
Guest rating
TripAdvisor
Travelers rating
Excellent

1300

Very Good

1015

Good

363

Reasonable

119

Bad

103
Travelers profile
Business

65

Couples

1458

Solo travel

99

Family

543

Friends getaway

368
Scores Summary
Cleanliness

Location

Rooms

Service

Sleep Quality

Value
Good budget hotel
Reviewed 11 january, 2022
Positives.. Waking to the sound of waves Lovely staff at all levels from management to housekeeping and everything in between. All helpful, friendly and professional. Great beach and coastal stretch Loads of sun loungers Large bedrooms with great views. Powerful air-conditioning We were room only so took breakfast and dinner elsewhere. Lunch at the beach bar was fine. Relatively cheap compared to hotels in Barbados Negatives .. Area not as nice as St Lawrence Gap or West Coast, very little within walking distance. WiFi very patchy and for those of us on longer stays we need it for work. Somewhat noisy and busy main road - the taxis horns are annoying and unnecessary. Will be worse when midnight curfew ends. Rooms are basic (but large balconies and great views from higher floors)
am237
Stunning Location
Reviewed 11 january, 2022
Nice friendly hotel. Clean and comfortable room - superior ocean front. Breakfast included in our booking and only used the restaurant for this meal. Food was good but the service left a lot to be desired - glad we were not on half board basis. The beach is beautiful and we were lucky to see a hatching of turtle eggs one afternoon. .Decent snorkelling on the reef near the beach. Will definitely stay there again.
598JenniferL
So good!
Reviewed 9 january, 2022
We had an amazing time at Coconut Court, it had everything we needed and turned out to be an excellent hotel choice for our visit to Barbados. Linda and all of the staff are welcoming, warm, funny and very professional, nothing was ever too much trouble. The location is great, its just a short walk, drive or bus ride to some excellent shops, bars and restaurants. The hotel itself is really good and excellent value for money, its right on the beach with a great little reef which offers some good snorkelling, it has an array of fish. We also managed to see a turle and octopus on the reef. The beach is large, with some quiet areas if we wanted some privacy, there was always plenty of room, and ample loungers to go around. The hotels beach bar, Captain Charlies, was also really good and offered some great drinks. We visited the restaurant on a few occasions, it was also very good, with some great dishes and really good service from Joshua. Vaida was also great, she arranged a hire car for us which was perfect, they brought it to the hotel and allowed us to drop it back off right outside the airport departures door.. It was an excellent meet and greet service The room was large and had just about everything we needed, the bed was large and comfortable, the bathroom was well equiped, the little kitchenette was handy and the balcony had some great sunset views overlooking the ocean. We would definately return. Highly recommended!
DannyB70
#welovecoconutcourt !!!
Reviewed 3 january, 2022
Love love love this hotel! Great location, friendly staff, very clean and really made us feel safe during a tricky time. Sure it took a while for breakfast to come but you are on Bajan time now and waiting listening and looking at the most beautiful stretch of beach and ocean should be welcome. Meals were lovely, the staff are beautiful souls and we had a huge comfortable modern room with a sea view. We booked activities through the hotel which were reasonably priced and great fun. The rum punch is great, the vibe is wonderful and it's not a big ugly chain. Added bonus is the wonderful abundance of shady trees in front of the beach bar to allow a break from the sun and keep you close to the bar at happy hour. Don't believe the moaning compensation seeking reviews on here, we've been all over the world and I cried to be leaving this place….just perfect
39garyh
Beautiful setting, amazing sunsets spoilt by rude and incompetent staff
Reviewed 2 january, 2022
We stayed at the CC for two weeks November/December and have very mixed feelings about the hotel. Positives The hotel is situated on a beautiful west facing beach with sunsets that are just amazing. The beds are extremely comfortable. The rooms are a little tired but the shower is more than acceptable. We saw turtles, flying fish, a family of monkeys and hummingbirds which were amazing. Negatives At breakfast we often waited for up to an hour to be served which if the restaurant had been busy would not have been an issue but unfortunately it wasn't and it was let down as some of the staff were completely incompetent and rude. Every morning was a challenge and so stressful which to be honest when we go on holiday challenges and stress are the last thing we want! One day we waited an hour only to find out that our order had been lost. Another morning we waited 45 minutes and when we attracted the waitresses attention she asked if we wanted the bill, we had to laugh as we hadn't even had our order taken or been offered a drink! One day they did not have any breakfast tea and the attitude of the waitress was appalling. On several occasions when I asked for an additional cup of tea, the waitresses expected me to use the cold, used tea bag instead of bringing a new tea bag, other times the 'hot' water was tepid, I gathered that the water flask used must only keep water at boiling point for a short period of time. At other times the water was hot but by the time the waitress brought the tea bag, the water had cooled. The rubber in the condiments had perished, which caused it to fall out, spill and ruin my meal. The breakfast menu was also an issue, whilst I appreciate covid measures had to be adhered to, being half board, I really don't expect to pay for additional items from the menu. If you wanted a boiled egg and fruit, you had to buy one or the other as all plates were set out - the continental had granola, yogurt, smoked salmon, cream cheese and a boiled egg, which was excellent but not every day for 14 days. On the menu it actually states that the Beach Side Continental includes a bakers basket, but for the first week I only had the basket once and had to share three small slices of Melba toast with my husband. Once I realised my breakfast should have a breakfast basket I had to ask and I was challenged on almost every occasion! I'm not too sure if the staff were advised to forget the basket and tea to save money or if they needed more training and to be aware of what was available as per the menu. I genuinely have NEVER dealt with such rude and aggressive waitresses, I have always appreciated that they work under hot and challenging situations and I am always polite and give thanks but some of the waitresses really did push my appreciation. We were told by Alison, the executive chef, that this was due to old staff leaving and new staff being employed following the covid lockdown, but we visited three other restaurants in the area and the service was exceptional so I can only assume that the hotel was not paying a decent rate and this reflected in the service together with poor/lack of training. Having never been to Barbados before, we booked half board (as we always do) with TUI and whilst the food was perfectly acceptable, we did find that the evening menu at the hotel was extremely limited. Every night there were 6 mains on the menu, burger, chicken curry, dolphin were on every single night! If you didn't like the other three items it was very restrictive. Alternatively you could go over the road to Jakes from Tuesday to Saturday. The menu there was also limited as items from the hotel were duplicated (albeit with a different name), or street food and then if the plate wasn't repeated you were charged a supplement, which, being half board, I didn't appreciate paying extra for ribs, steak and lamb. We did eat at other independent restaurants 6 times, with an average bill for two of £150, so overall, the half board option was quite expensive for us. I feel that the hotel/TUI should not offer a half board option. After a week, we did contact TUI who immediately contacted the hotel and by Tuesday (10 days into our holiday), we met with Alison, the exec chef, who presented us with four menus and we chose our meals for two days. I have to admit, I was amazed and appreciative when TUI offered compensation for our issues as to be quite honest, having read many reviews over the years, I genuinely have never read that anyone has ever received compensation from TUI. Donna Smith, the duty manager was extremely helpful and I understand was the person responsible for helping us to overcome our issues. The two female managers in the breakfast/evening restaurant together with the majority of the staff were also wonderful. On the second Sunday, we had a friendly chat with Linda, one of the hotel owners, when she did her weekly PR visit to the restaurant. We mentioned that we were not happy but didn't go into details as it felt as though she had fallen out of love with the hotel and appeared to be floating along like someone on strong medication. When we passed in the corridor two days later, it was as though she had never met me before…quite strange? Although this hotel is not in the category of 'health farm', I was pleased (although not altogether surprised), that when I returned home I had lost 2lb during this holiday, considering that I usually gain 5lb! On the last day of our holiday, we checked our final bill and I was surprised to note that we only tipped on the first two days as we usually tip after each meal…I felt this said it all. I deducted two stars, one for the rude/incompetent staff and one for the poor menu variety and supplements. We would not go back to this hotel but would look at other hotels on the island.
Tour13108365996