Novotel Porto Alegre Aeroporto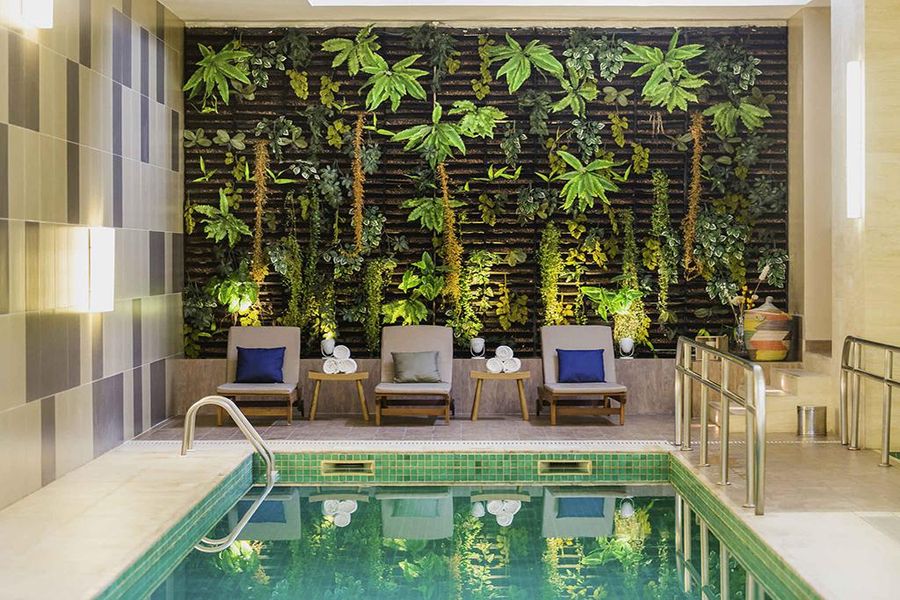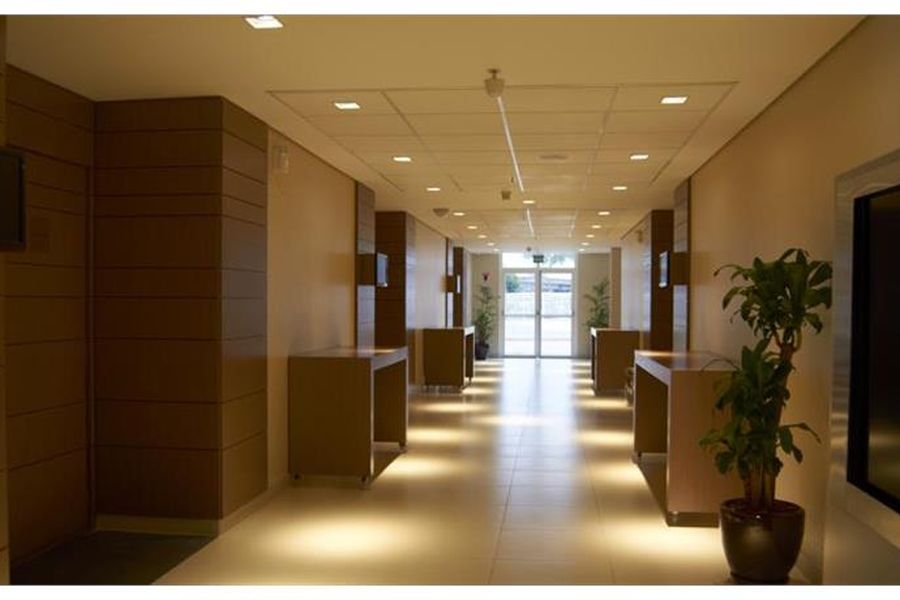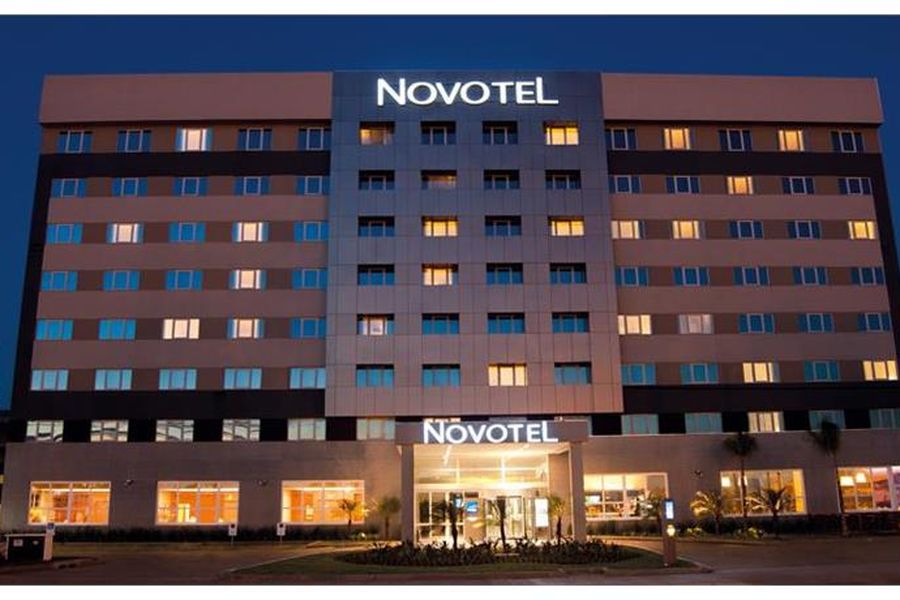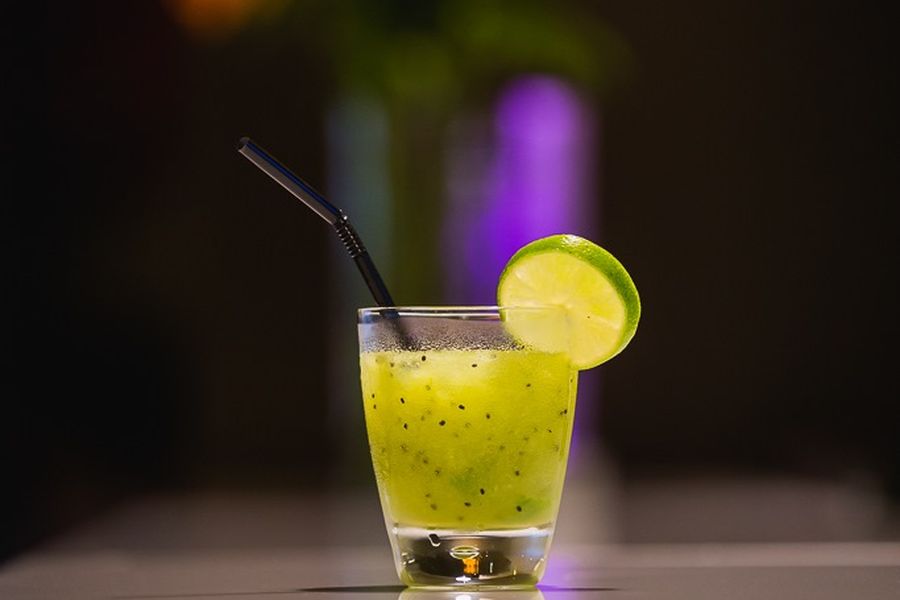 Hotel midscale for business or family travel At Novotel Porto Alegre Aeroporto you have the facility of staying only 300 meters from the airport. The hotel offers modern structure, large air-conditioned apartments, fitness center, indoor pool and shuttle service (airport-hotel-airport). In addition...
More details
OpenWeather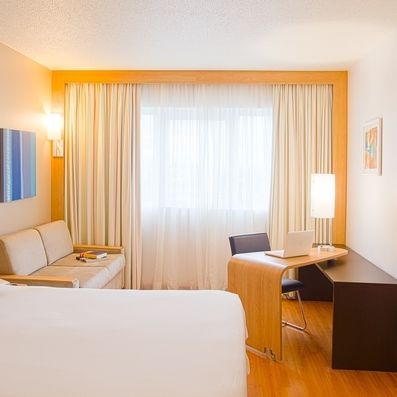 Quarto Superior com 1 cama casal
Max. 2 adults - by 16 years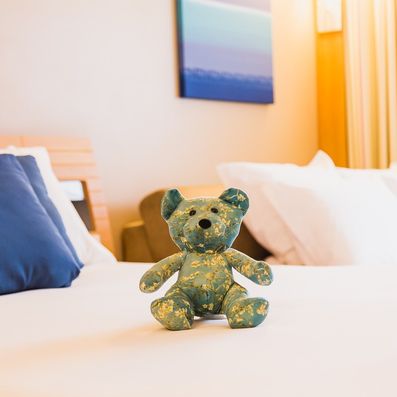 Quarto Superior com 1 cama Casal e Sofa-cama
Max. 2 adults and 2 children - by 16 years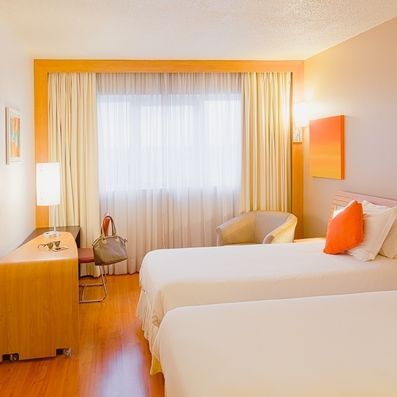 Quarto Superior com 2 camas Solteiro
Max. 2 adults - by 16 years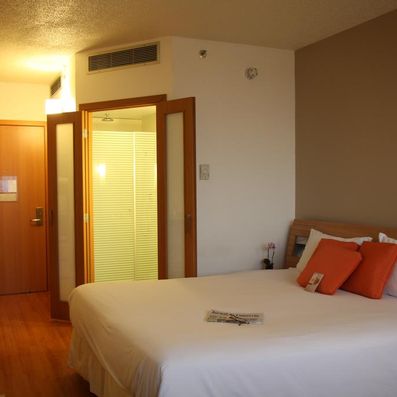 Quarto Executivo com 1 cama de casal
Max. 2 adults - by 16 years
Property Info
Check-in starts at: 12:00
Check-out ends at: 12:00
Hotel midscale for business or family travel At Novotel Porto Alegre Aeroporto you have the facility of staying only 300 meters from the airport. The hotel offers modern structure, large air-conditioned apartments, fitness center, indoor pool and shuttle service (airport-hotel-airport). In addition, you can enjoy regional and a la carte dishes for breakfast, lunch and dinner, as well as different drinks, beers and wines at the hotel bar. Perfect for a happy hour at the end of the day. Besides having a privileged location, just 300 meters from Salgado Filho Airport, the hotel offers easy acce...
Avenida Severo Dullius 2055 - Porto Alegre, Rio Grande do Sul - Brazil - 90200310
Property Amenities
Check-in starts at: 12:00
Check-out ends at: 12:00
Guest rating
TripAdvisor
Travelers rating
Excellent

636

Very Good

793

Good

196

Reasonable

63

Bad

41
Travelers profile
Business

588

Couples

221

Solo travel

107

Family

615

Friends getaway

65
Scores Summary
Cleanliness

Location

Rooms

Service

Sleep Quality

Value
Click Bait specialists.
Reviewed 24 september, 2022
Occasionally mistakes are made and when I booked this place the dates on the search are constantly changing. I booked the incorrect date. I canceled immediately and the hotel refused a refund. Terrible experience. Click bait. The customer service is no help with a response. They assume that you are a number and ignore you. One month in Europe and I will never stay at a disreputable organization such as this hotel. Find another option to stay.
John M
A top notch Ibis
Reviewed 6 june, 2022
We have two main Accor properties next to the Salgado Filho Airport, one Ibis and this Novotel. I am a frequent guest in both franchises, but for this time I chose Novotel to have a more refined experience. For my surprise, I had the feeling that I went to the wrong place and stayed at Ibis. This is not bad at all, since Ibis is a very honest chain, but I was a little disappointed. To start I used the paid self-parking, no vallet parking, which is good in pandemic times, but unusual in Novotel properties. Second, the design of the rooms (mine was a standard one) was quite the same of an Ibis one with slightly better furniture and materials inside. The restaurant at ground floor also seemed like one from Ibis in an open space. Breakfast was as expected. In summary, there is absolutely nothing wrong with this property, staff is friendly and room service works fine. Maybe my expectations were too high. Daily fare is around USD20 more than the Ibis located half mile from this Novotel, which seems fair.
SilvioT
DO NOT USE THEIR TRANSFER IF YOU ARE IN A BIG GROUP
Reviewed 25 november, 2020
My family and I had an early flight from Porto Alegre to Brasilia on November 24, 2020. We were in 6 adults (including my parents who are 74 and 78 years old), 1 teenager (fifteen years old) and 2 kids (5 and 7 years old). So I´ve decided to stay in a hotel near the airport to avoid any problems. As we were in the hotel lobby, around 04:20 AM, the front desk asked us to pay the R$ 5,00 per adult and teenager, R$ 35,00 in total as he was calling the Van to pick us up. As the van arrived, it was just packed with only 6 seats, the driver told me to put kids in our laps and asked that one of the adults to go inside the van standing... I was really upset and as I was going to the front desk to complain, the Driver took off with my parents, my brother´s wife and the two kids.... I DO BELIEVE THAT IT IS ILLEGAL TO DO WHAT THE DRIVER WAS ASKING FOR SPECIALLY WITH COVID 19.... So, my brother, my husband and the teenager had to ask for the front desk for a car to take us to the airport.... IT WAS A BIG MESS... I SHOULD HAVE CALLED AN UBER.... THE HOTEL WAS VERY DISORGANIZED AND NOT HELPFUL AT ALL.
nycdea
Disappointing to say the least
Reviewed 6 october, 2020
I booked a one night stay at the Novotel Porto Alegre airport hotel in a superior double room. Due to a change in my circumstances, I had to cancel my booking. In return, I got a voucher from Accor to make a new booking at the hotel. I then contacted the hotel to book a new date and got confirmation that everything was fine for the new booking date. They even mentioned that the booking was already fully paid. A few days later, I sent an email to the hotel and got the same confirmation. Upon checking in at the hotel, I was asked for my address and phone number. Well, I am Accor Gold member and all my details should have already be in the system. I found this very odd. Also, I was not offered the welcome drink that I usually get for being an Accor Gold member. I was given a room with twin beds when I had booked a double room. I did not ask to change rooms as I would leave very early in the morning. During the night, someone tried to break into my room. I woke up to someone saying "oh, there is someone in this room already". I'm not sure if the person actually managed to get into my room as I was half asleep. Anyways, it took me another half an hour to fall asleep again and I had a super early flight. On checking out, I was told that I was checked in under someone else's name (the other guest had the same first name but different surname). How that happened, I don't know, as I provided my ID card upon checking in. The receptionist asked if I had paid for my stay and I said I was given a voucher to pay for that stay. I forwarded the voucher to the email address provided by the receptionist and left the hotel to catch my flight. A few hours later I got a few emails asking for payment. I think I sent the voucher I got from Accor a few times to the hotel staff. The next day, I finally got confirmation that everything was fine and my stay was paid for. All in all, given that this is a Novotel and that I am an Accor Gold member ( I usually stay at Accor hotels during my business and leisure travels), I feel that the whole experience was a disaster. I will probably reconsider switching to a different hotel brand / loyalty program for my travels next time.
cafeweb
Practical quality option near the airport
Reviewed 4 january, 2020
We knew our flight arrived in Porto Alegre too late to go "up" to Gramado, so we stayed one night. We called the hotel to call for a shuttle, which picks guests up at the same place of the rental car vans. That worked well. However, I noticed the front desk serves as guest service also, so sometimes it takes long for someone to answer the phone - which happened when we requested something. The team is attentive, though not exuberant - but it's more of a business hotel in style, so that's OK. During this brief stay, when we requested extra pillows. then help with the safe and even later some extra sheets, all were brought very quickly. The shower is very nice & the bathroom amenities are of the expected quality, though nothing to rave about too much - the bathroom door is at a slightly odd angle, but what just caught my attention negatively was the squeaky door to the shower stall - but no biggie, just a detail. Beds are OK, but more importantly, the accoustical isolation really worked well - I mean, our window was to one of the runways. TV has some limited channels and not much in the English language (CNN was the one I noticed as an exception). Even the movie channels apparently only in Portuguese - though maybe I just didn't find how to reverse to the original language. Breakfast is fine and served quite early, which I like (starts at 5 am on weekdays - so it works well for early flights). However, don't arrive too late - my daughter, who woke up much later than I, wasn't able to get waffles, which had run out more than 1 hour before the end of service. The omelette I ordered with lots of cheese was tasty, but the local cake (called cuca) was a bit drier than I think it should be. Something that one doesn't see much where I live in Brazil - blackberry - was fresh, though not too sweet. The lobby has a lot of different seating areas, books to read or just look at, and maybe because of that, neither it, nor the adjoining eating area has sufficient sockets to charge one's phone or laptop. I didn't actually ask - maybe they were hidden - so maybe I'm wrong on that count. There is a very nice eating area nearby, Boulevard Laçador, with very nice options for dinner - though it seems that the hotel's chefs actually prepare some good meals. We didn't stay long enough to confirm as we went out to a very good Thai restaurant.
DanielBrasilia