Courtyard Providence Downtown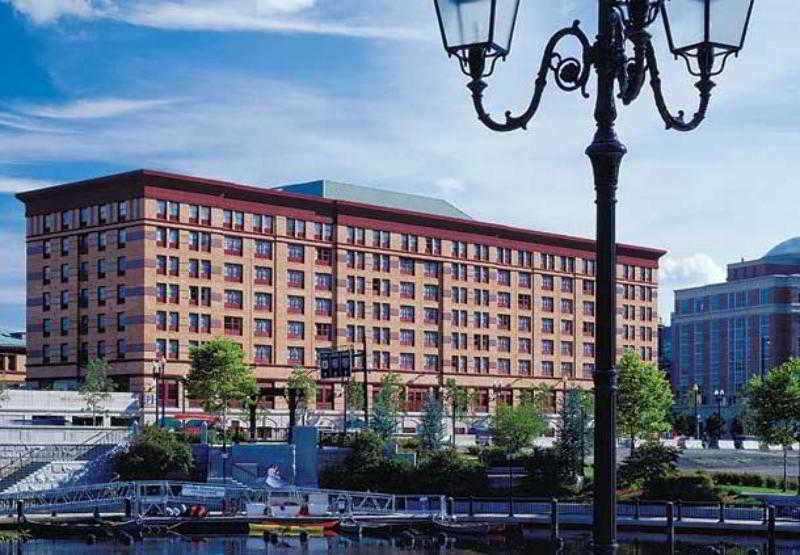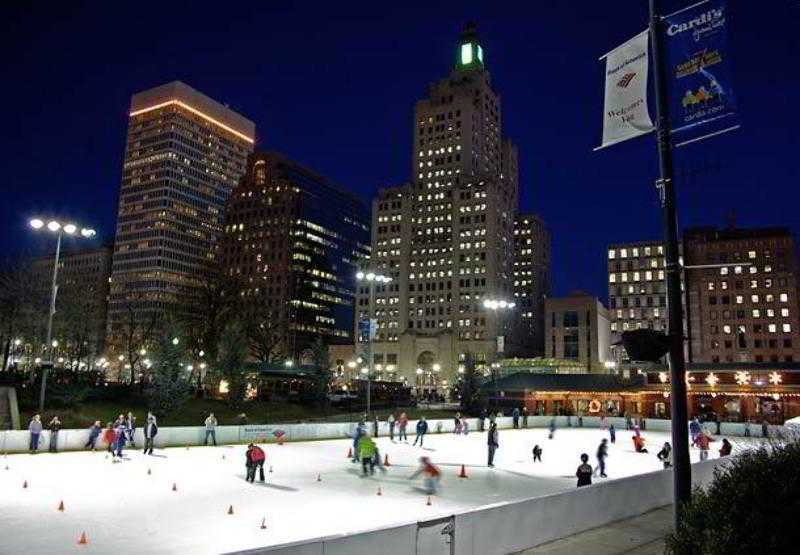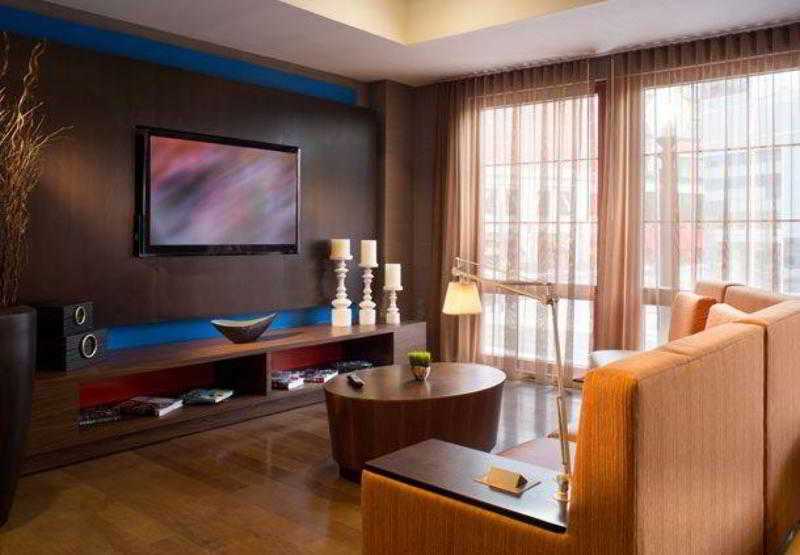 TripAdvisor Review
Based on 320 review
See all
This charming hotel can be found in Downtown. The property consists of 219 units. This hotel was refurbished in 2008. The establishment's common areas include Wi-Fi internet connection. This hotel offers 24-hour reception for guests' convenience. Some services of Courtyard Providence Downtown may be...
More details
Availability
Select the date of your trip
Select the date of your trip to check room availability.
Property Info
This charming hotel can be found in Downtown. The property consists of 219 units. This hotel was refurbished in 2008. The establishment's common areas include Wi-Fi internet connection. This hotel offers 24-hour reception for guests' convenience. Some services of Courtyard Providence Downtown may be payable.
Check-in starts at: 15:00
Check-out ends at: 11:00
Property Amenities
Reception services
Concierge
Guest rating
TripAdvisor
Travelers rating
Excellent

92

Very Good

137

Good

55

Reasonable

15

Bad

21
Travelers profile
Business

93

Couples

61

Solo travel

14

Family

105

Friends getaway

20
Scores Summary
Cleanliness

Location

Rooms

Service

Sleep Quality

Value
STAY ELSEWHERE
Reviewed 12 january, 2022
I can't recall the last time I walked out of a hotel upon seeing the room but I just walked out of a hotel without sleeping in the room. When I arrived in Providence I came straight to the hotel. The staff were, understandably, not there as it was quite late. The front desk was friendly enough but I immediately knew it was going to be an experience. The elevator was old and as a claustrophobe I was petrified to go up the 6 floors to my room. It initially didn't look completely unacceptable but after a quick inspection it was clear the rooms were old. The entire room, for lack of better word, was "tired." The shower was repelling; a new larger shower head on an old, mouldy, shower, a bed so soft with a mattress topper that you fell to the middle, floors that smelled like a million feet had tread upon the carpets, bedding that wreaked, it was all around unacceptable. I knew that I could spread towels out over the worn out pillows and lay my head for the night but the thought of showering and even using the toilet repelled me. I finally, after sinking to the bottom of the heavily worn mattress, felt the need to call Marriott, after all, I just stayed nearly 3 months in another property by Marriott, my word should count for something. Fortunately, I got an excellent representative on the phone who understood my dilemma and rather than tell me to "tough the night out," she told me she was going to check me out of the hotel immediately and book me into the ALOFT property-an amazing new property, see my same day review. This hotel looked like what you'd expect if you were in the middle of the desert, could not find another "motel," and just for pure convenience you reside yourself to staying at the subpar property. Marriott really needs to weed this property out. I'm shocked the reviews, not all as some do state this, are largely ok. This doesn't get one star as a property, it definitely could have been worse, it gets one star as a horrendous embarrassment to Marriott as a brand.
AleRebdeV
What happened here?
Reviewed 12 december, 2021
I hate that I have to write a negative review in these challenging times but I have no idea what happened at this property. Pretty much everything that could go wrong, did go wrong. Check in is a cluster f**k with all the cars checking in we're blocking all the cars that we're trying to leave the lot to attend an event. People were upset and there was no one outside to assist. There was a big(30-50) party group and the smell of weed and the party people were always in the lobby. The heat and ac in our room did not work. It was stuck at 68. We called the desk twice with no response. The tv did not work for 12 straight hours. I was told it was the weather. The weather on Sunday morning was 60 degrees and sunny. No hotel should ever use Dish Network. The lobby bar was not open. There was no shampoo or body wash in our shower. The coffee cups were dirty and there is a moldy/musty issue in the hotel. They had a truck outside the property with plastic tubes running through the hotel. I'm assuming this was to help alleviate that issue. I have stayed at this property many times before but not in a few years. I am Titanium Elite and have spent almost 800 nights in Marriott properties and never been this disappointed. What made it worse is that we had some fiends who we also recommended the property to. I did see recently that Marriott is going to be updating the Courtyard brand. I hope they start with this property.
robm44
Courtyard went out of their way to help out!
Reviewed 16 november, 2021
My brother and I came to Providence to stay before going to watch the New England Patriots play. We were going to store our bags at the Amtrak station, which we were supposed to be able to, since we had tickets for the overnight train that night. When we got to the station, we were told that we could not store our bags, because they were short -staffed. Since we could not take them on the train to the Patriots game, we where kind of left in a tough spot. I called the Courtyard by Marriott Downtown and explained the situation to Pablo. He said to bring the bags and he took care of everything. The bags were given back to us after we returned from the game. Pablo and Courtyard went out of their way to help us out, when we got left high and dry by Amtrak. 5 star rating for them!. I will stay with them whenever I am in Providence again!.
ryanpK6455GU
Noise, noise and more noise
Reviewed 14 october, 2021
With titanium elite and lifetime platinum elite Bonvoy status, I have stayed at hundreds of Marriotts. The Providence Courtyard is the worst Marriott and easily one of the top 5 worst hotels I have ever stayed at. I was excited when, for the 1st time, I finally was confirmed for a suite night upgrade to a 1 bedroom suite. I have been upgraded many times to suites without an upgrade certificate and none have disappointed. When I found that this time my suite was next to the elevator I should have asked for a change. I feared we would be hearing people congregated in the hall. But the hotel was an hour late getting our room ready and I assumed no other suite would be available. That's on me. During the course of our stay I never heard anyone in the hall. Instead, I heard the elevators going up and down all night. I heard water running and toilets flushing. I heard traffic 4 floors below; no horns just traffic. I heard a/c fans that could be turned on or off but not turned down. I heard tv's that had the volume turned up so they could be heard over the a/c. Beside the noise, the late check in, and a room that was not up to Marriott's high standards, as a titanium elite member I was offered a welcome choice of 1000 points or a $10 food credit. Really. $10! Marriott's written rules regarding elite status state platinum and titanium elite members get free breakfast. A $10 food credit doesn't even cover continental breakfast and coffee. It is understandable that during Covid breakfast was not provided, but people are traveling again. The threat has been reduced at least to the extent that there was no sanitizer anywhere except at the ground floor elevator and servers in the restaurant were no longer wearing masks. Marriott should be making up for the many benefits that elite members lost, not milking Covid for every dollar they can save. I'll cut Marriott a little slack for their failure to start restoring elite benefits. They did discount the parking 50% which is appreciated. But it's time to re-opening Club lounges and offer full breakfasts. The Providence Courtyard may be a one off, but it's one I won't be returning to. Fortunately, there are other category 5 properties in Providence where I will be booking my future stays.
mjtoncc
No Complaints
Reviewed 3 october, 2021
Great location. Very clean room and attentive staff. Walking distance to a great Irish Pub (Murphy's) and many restaurants as well. Beautiful view of the river and State Capital. Thanks for a wonderful stay!
576tomh576