Desire Resort Riviera Maya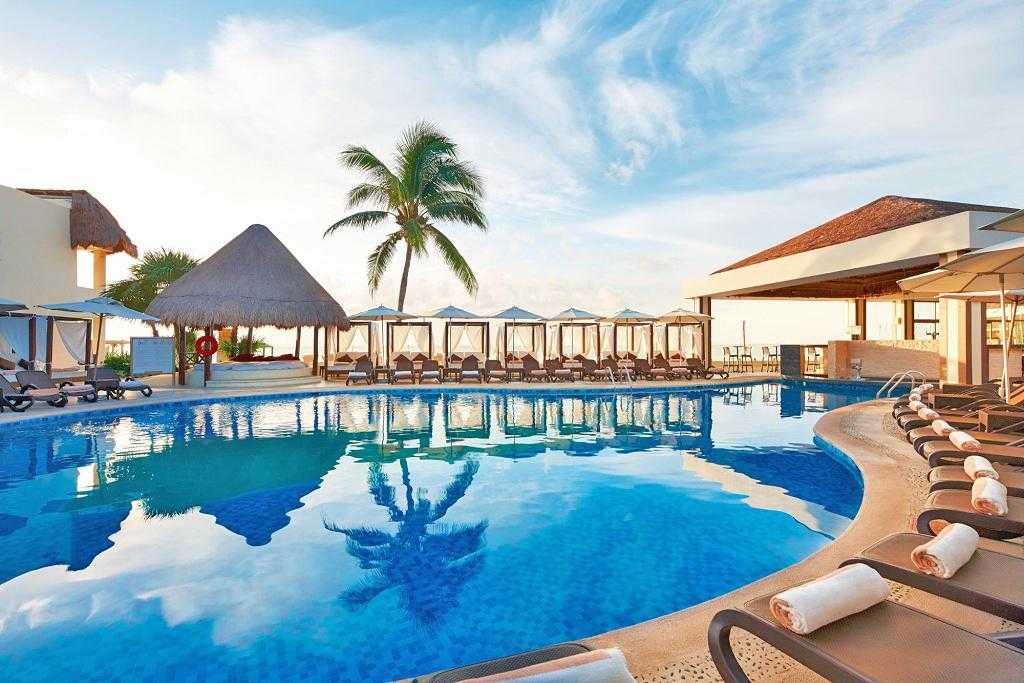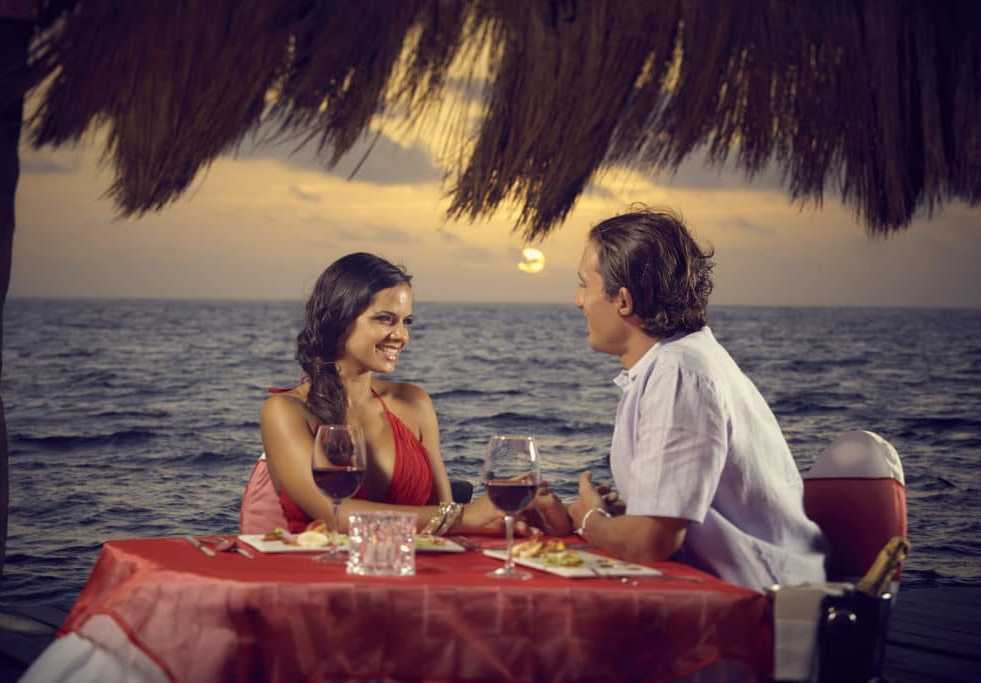 TripAdvisor Review
Based on 2396 review
See all
Imagine a place of beauty and eroticism, a place to abandon inhibitions and be able to be yourself. Imagine sharing this paradise with other couples who have the same mentality and who seek a sensual place in a natural adventure. Desire Riviera Maya Resort, located on the Riviera Maya, is a unique r...
More details
Availability
Select the date of your trip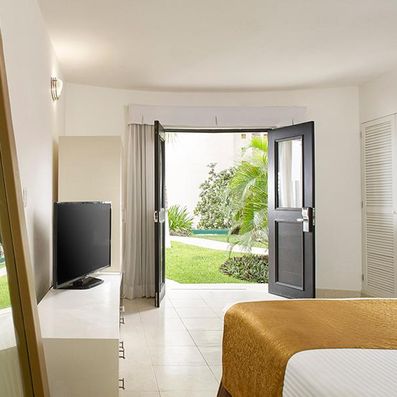 Deluxe Garden View
The 58 Garden Garden Deluxe categories have recently been refurbished, giving them a refined decor with golden and chocolate details that bl...
See more details
Cancellation Policy
Amenities in this room: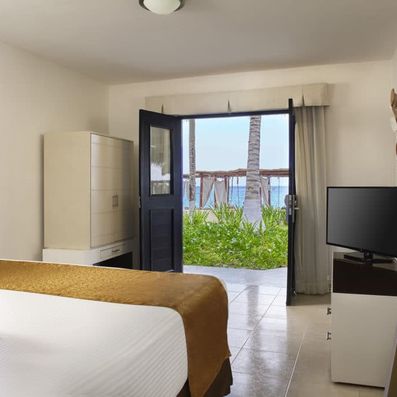 Deluxe Ocean View
Desejo has 31 Deluxe Vista al Mar which have recently been refurbished with gold and chocolate accents to harmonize with the seductive conce...
See more details
Cancellation Policy
Amenities in this room: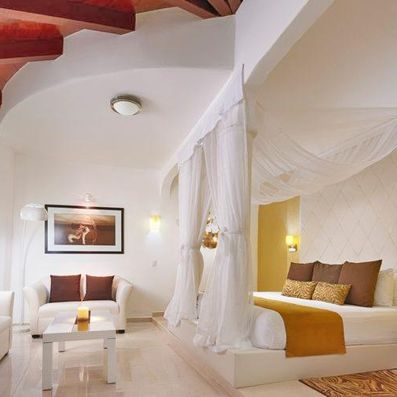 Vista Jardim Superior
Recently refurbished, the Desire's 10 standard rooms offer impeccable decor, unique spaces where luxury and comfort are always present. Choo...
See more details
Cancellation Policy
Amenities in this room:
Property Info
Imagine a place of beauty and eroticism, a place to abandon inhibitions and be able to be yourself. Imagine sharing this paradise with other couples who have the same mentality and who seek a sensual place in a natural adventure. Desire Riviera Maya Resort, located on the Riviera Maya, is a unique resort - exclusive for couples over 21 years old - the first of its class in Mexico, which will leave your imagination free and stimulate your senses, allowing all your fantasies to become reality . Desire Riviera Maya Resort is located on an exclusive beach of the Riviera Maya, framing the soft whit...
More details
Check-in starts at: 15:00
Check-out ends at: 11:00
Property Amenities
Polyglot Team
Butler
TV
Butler
Jacuzzi
Accommodation
24-hour room service
Food & Beverage
Special diet menus (on request)
restaurant
Buffet Restaurant
24-hour room service
Private Restaurant
Transport options
Online check-in
TV
several
Special diet menus (on request)
Smoking area
Wellness facilities
Direct beach access
Spa
Cleaning / Laundry Services
Online check-in
Guest rating
TripAdvisor
Travelers rating
Excellent

1775

Very Good

403

Good

124

Reasonable

59

Bad

35
Travelers profile
Business

6

Couples

1927

Solo travel

5

Family

8

Friends getaway

29
Scores Summary
Cleanliness

Location

Rooms

Service

Sleep Quality

Value
The Guests and Customer service make this place amazing.
Reviewed 10 january, 2022
We have been coming to this hotel for 11 years now, and have been several times a year. We love it. It feels like "Home" every time we come back. The staff are amazing and each and everyone goes out of their way to ensure you you have everything you need with smiles. The Guests too, make this hotel what it is - a favorite! Our last trip was the end of November. One Guest, a Magician from Vancouver Island, Shawn H, volunteered for every game and daily activity around the pool and was thoroughly entertaining, he did very fun magic shows too. That's one of the reasons we keep coming back . Desire please consider employing Shawn and adding him to the Playmakers team.
tg0
Our Favorite Place in Mexico
Reviewed 6 january, 2022
We have been vacationing at the Desire Resorts since 2013, and have never found anything else like it. DRM rooms are well equipped, clean and comfortable. What sets this resort and the sister resort (Pearl) apart from other resorts is the service and atmosphere. Service is impeccable provided by employees that truly love what they are doing, and it is a very family like experience welcoming us home every visit. The atmosphere is friendly where guests get to know each other on a first name basis sharing good times and stories at the pool, over a meal, or late night at the disco. We definitely recommend visiting for those looking for a similar experience.
D-HWorldTravlers
Always fun
Reviewed 5 january, 2022
Our stay at DRM was awesome. When We arrive we hear the comment "welcome home." It truly is heartwarming to hear those words. Each time one of the staff members goes above and beyond. This trip that person was Mike, the pool attendant. He noticed some of the little things and for us it's the little things that make a difference. Stop and see Mike when you get here. A few others need to be mentioned as well. Eunice always greets you for breakfast or lunch with beautiful eyes and a smile that reaches her eyes. Izmael will gel you created the smoothie of your choice. Stop at the spa and make a reservation with Lilianee and see Teresa or Graciela. The playmakers, Kevin, Yuni, Javi and Monica always have a kind word and will make you smile repeatedly during the pool games or at night at the disco. If you need anything from a butler Luis and G are the go tos. Listen if you don't enjoy your stay here that's on you.
hoopsortravel
Great staff
Reviewed 4 january, 2022
The staff are all great. Helpful and courteous and very hard working. Especially enjoyed the playmates: Javi, Yuni, Monica and Shirley and the others. They have a great sense of humour and make all the activities a lot of fun.
RennieB22
Loved it but read this before booking!!!
Reviewed 29 december, 2021
So if a week full of unlimited great food and drinks while sitting on the beach naked staring at the beautiful ocean in Mexico sounds like the perfect week to you (does to me!) than this is your place. But I do want to to give everyone an honest review and tell of what to honestly expect at Desire Riviera Maya. I think it's important to understand some things before you book. Check-in: you arrive to a beautiful place and they help you with parking and checking in. They have you sign rules stating things like no means no and that while sex is definitely a theme here you are not allowed to have sex in the open public (more on that later). Penalty is getting kicked out or worse. Also no photos! Our concierge really didn't read the room well and kept trying to sell us on all the "fantasy menu items available" I wanted to be like easy buddy we just got here. Also got the usual pushy sales offer invite that is pretty standard at all-inclusives. They give you the lay of the land and take you outside to the lobby bar where you wait for them to set up your luggage and then take you to the room. Our wait was maybe 15 minutes. First thing you notice looking around is all the "sexy" advertisements for Fantasy menu items and the Greek islands cruise. Our room- definitely stayed in nicer all-inclusive rooms for less and the room was pretty bland. The balcony was shared with the room next door and overlooked the pool area. It was packed with people playing volleyball at the time. Everyone having a great time. One thing I really didn't care for was that they leave the TV turned to a porn channel. I mean I know it's a sexual themed all-inclusive but that's a bit much if you don't like porn. After the nightly show they played music till pretty late. I was busy dancing and my wife was pretty tired the first night and just wanted to sleep so they were kind enough to come pack us up in the middle of the night and move us. Our second room didn't have a view but was much more quieter, private, and didn't have a shared balcony. Score! The beach- beautiful! They have an inflatable sea wall to keep out the waves and seaweed. The other hotels we've been to in that area don't have it as nice. Nudity- allowed everywhere outside. (Not inside) So the pool, beach, outdoor bars, jacuzzi, grounds. Not the restaurants, lobby, dance club. I would say 70 percent of the guests are fully nude. 20 percent clothed. 10 percent topless. Age range and physique- this is really all over the board. You have everything from 20/30 year olds that could easily be Victoria Secret and GQ models to 70 year olds who have seen a lifetime of sun. It was pretty evenly spread but probably a slightly higher majority of 40-50ish. Social- this is a very social place. If you prefer not to be social (understandably some people just want to be left alone while they are on vacation) probably just go with Desire Pearl. (I will leave a review on Pearl too) Everyone is super nice! While soaking in the jacuzzi, I was explained by a group of people that they prefer to be nude because it makes people open up more easily and you can't really judge someone based on their clothes or anything else when everyone is naked. Definitely a judgement free zone. The free flowing drinks help too. Wifi- my wife mostly stuck to the beach and room as she works hard and wanted a quiet vacation away from people. She also had to work a little there. The Wi-Fi wasn't the best in the room but was great on the beach. Swingers- I wanted to experience everything so I was all over the place. Gave me a chance to talk to people about "lifestyle" too. Not my thing but definitely fascinated me. I was told by a group of people that had been coming there forever that there's actually very few swingers here and that most of them only come during designated swinger take over weeks and the month of January. Always smart to check the calendar before you book depending on what you are looking for. The resort definitely has a reputation for swingers because it's one of the only places they are welcomed but they're definitely in the minority. Only encounter we had with what we assumed may have been swingers was when we were at the pool around dinner time and it was empty and this couple kept swimming close to us and looking at us when it was pretty obvious we wanted to be alone. Also a time when a couple tried to flirt with my wife by hinting that they wanted to join her in her beach bed. Sex- Is not allowed in public! I really liked the idea that they had designated out of view private areas that you are allowed to have sex in outside around other people if that's your thing. It was easy to avoid if you wanted. I must warn you that we did encounter a couple touching each other in-appropriately in one of the beach beds on the public beach. The staff made them stop but not sure if they got kicked out or arrested as everyone had left the immediate area. I would say this was so disrespectful to the staff and guests that these people would do this in public even though the hotel was so kind enough to give them multiple private areas for this. Mad props to the staff for stepping in. jacuzzi- it's upstairs and out of view. It's actually really really nice and has a great swim up bar. This was my spot for grabbing some amazing drinks and the jets feel great! There's times where it gets packed (happy hour) and times like dinner time where it's empty and you have the whole place to yourself. I actually came up one night when I couldn't sleep around 4 am and was all alone under the stars for about an hour without seeing anyone. The perks of a medium sized all inclusive. Sex in the jacuzzi area- This is considered a private out of view area that you are allowed to have sex in. I was here a lot but didn't see any. I know it does happen though so if you don't want to see sex just don't walk upstairs to the jacuzzi. Nightly shows start at 9:30 and every night is different. I saw two shows and they were both great! First night was a group of acrobats and dancers. The second night was honestly the best dancers I've ever seen. Live music- after the show comes an hour of live music. The staff is great about getting everyone up and dancing. Nightly Disco- wow this was sooo much fun! Everyone is clothed. Some a little less than others of course. They have different theme nights like lingerie or neon every night for you to wear your different outfits. The venue, lights, fake smoke, drinks are great! Think like dancing at a wedding (everyone is just dancing and laughing having a good time). Primarily 20s, 30s, 40s but not unusual to see grandma shaking it too. No creepiness or unwanted touching like you would get at a typical dance club. I honestly wish there was places like this in the real world. There is a small separate room (where sex is allowed) connected to the disco. It's not real apparent so you would honestly have to look for it to find it and I don't think it really got used while the disco was going on. As many times in the real world as I've heard about people sneaking sex at regular dance clubs or in bathroom stalls, I think every dance club should have one of these. Restaurants- (all fully clothed) the -Mediterranean one is definitely sex themed. There's pictures of body parts and essentially soft core strip teases on the TVs. May want to avoid if you're squeamish or easily distracted. The Asian restaurant and the buffet restaurant were much better IMHO. Staff- everyone was pretty great. Victor, mike at the pool, and Cesar were great. Oh also the resort caters to heterosexual couples but I know they don't discriminate against gay couples. Saw a couple checking in while I was there. I think that about covers it. I was advised by other reviews to have an honest conversation with your significant other about what to expect. But I would suggest going further than that and considering if your wife or husband would even like a sex themed resort. I knew my wife didn't care for porn or PDA but she had no idea how in your face it would be. So word of advice if your SO doesn't watch porn with you, they most likely won't feel as comfortable as you here.
WebsterWebster12