Lifestyle Tropical Beach Resort & Spa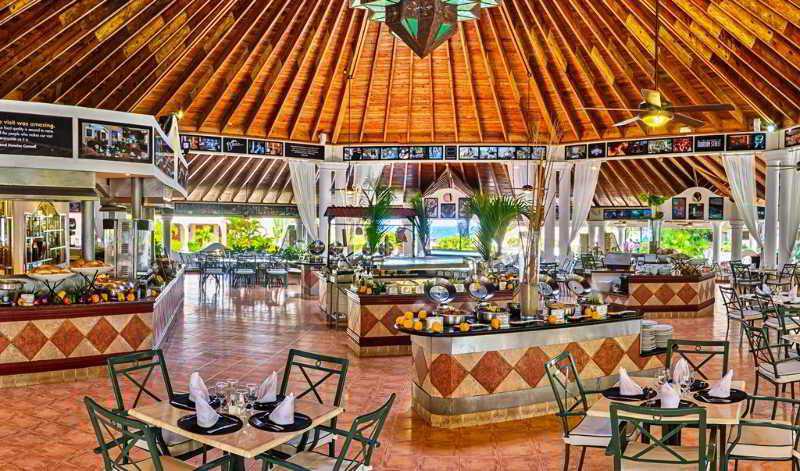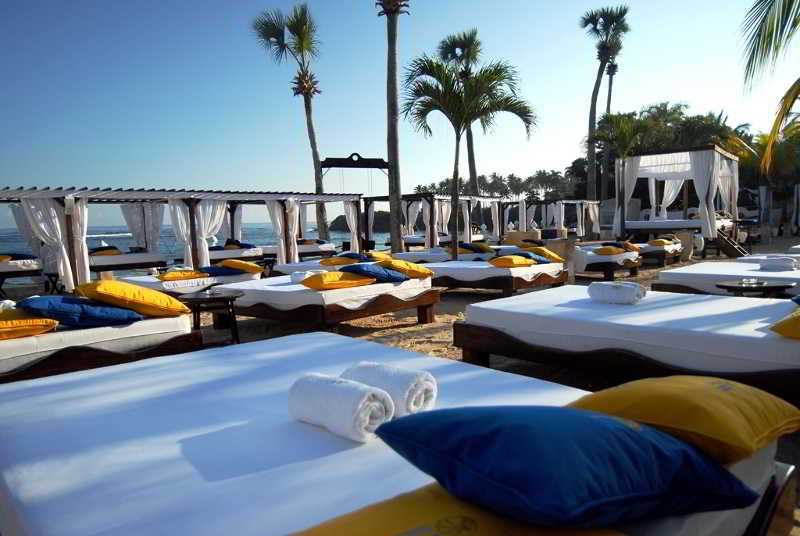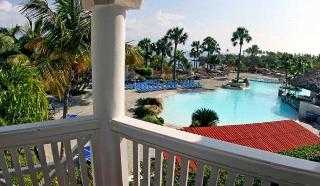 TripAdvisor Review
Based on 84 review
See all
Located on Confresi Beach on the north coast of the Dominican Republic in Puerto Plata, this hotel is less than 3 km from the town of Puerto Plata and the Amber Museum, and is just 30 minutes from the International Airport of Puerto Plata. In addition, Brugal Rum Factory and Ocean World are within e...
More details
Availability
Select the date of your trip
Select the date of your trip to check room availability.
Property Info
Located on Confresi Beach on the north coast of the Dominican Republic in Puerto Plata, this hotel is less than 3 km from the town of Puerto Plata and the Amber Museum, and is just 30 minutes from the International Airport of Puerto Plata. In addition, Brugal Rum Factory and Ocean World are within easy reach. Stretching along the golden sands of Cofresi Beach, the jewel of the Amber Coast, lies this complex, the essence of a true tropical beachfront resort. The buildings are low-rise Mediterranean style, amid Caribbean style thatched roofs and cobblestone walkways, comfortably blending with th...
More details
Check-in starts at: 15:00
Check-out ends at: 11:00
Property Amenities
Reception services
Concierge
Guest rating
TripAdvisor
Travelers rating
Excellent

33

Very Good

16

Good

7

Reasonable

5

Bad

23
Travelers profile
Business

1

Couples

14

Solo travel

5

Family

24

Friends getaway

13
Scores Summary
Cleanliness

Location

Rooms

Service

Sleep Quality

Value
The promise of luxury, unfulfilled.
Reviewed 2 december, 2021
This review covers a 1 week stay at Lifestyle Holidays Puerto Plata ("LH") during November 2021, as part of a group of 16 family members. I don't review things. I have slept on the ground and in tents, and have purposely spent time in cheap motels. I understand that the tourism industry has been hit hard by the pandemic. But LH's slogan is "Luxury is not a state of mind. It's a Lifestyle," and if LH is going to sell "luxury", then that's what we should have received. Let me start with the good things, by saying that the beach facilities are nice (although the ocean water seems unclean) and the food and drink is decent. The service staff was wonderful. They were friendly, polite, helpful, and pretty much did what they could to make our stay as pleasant as possible. It is a shame that the remainder of LH didn't make it easy for the service staff. Now, on to the major problems. For this review, it is important to know that the 16 family members were spread across two villas. 1. No water in one villa. We learned that each villa is fed by its own cistern. This cistern was apparently leaking, badly. The staff had to come back with a huge water truck, three times a day, to re-fill the cistern with thousands of gallons of water each time, and yet the water routinely dried up. We routinely had to call them, as they would forget to come back on their own. Showers wouldn't run, toilets wouldn't flush. 2. No hot water in one villa. When the cisterns were full, and there was water, it was only cold. Despite repeated visits by the staff, the hot water heater never worked. The occupants resorted to taking showers in the other villa. Other plumbing issues included leaks in sinks and toilets throughout the villa. 3. Dysentery. I had come to LH once before, in 2018. The only bad thing about that trip was that 7 of the 8 of us got really sick to our stomachs. It was awful. We never figured out whether it was food poising or bacterial. But when it happens to you again 3 years later, you realize that it's clearly a problem that LH either can't or won't deal with, and which you shouldn't have to deal with. 4. Air conditioning problems. Some rooms had AC that would not shut off, freezing the occupants. Imagine having to ask for extra blankets at a Caribbean resort. Other rooms had no (or minimally) working AC. 5. The upstairs bedrooms in the smaller villa had no water pressure. The pressure was so low that the shower diverters wouldn't stay on; you had to hold it up by one hand while washing with the other, until one of us figured out how to jerry-rig it by wrapping a hair tie under the diverter knob. Even with that, the water dribbled vertically out of the shower head, so that the only way to wash was to press and spin your body against the tile and faucets so that the water would fall on you. 6. The downstairs bedrooms in that same villa had better pressure, but one had an open shower that aimed directly at the bathroom door, with no wall in between. We learned the hard way to take care not to flood the entire bathroom and adjoining bedroom. 7. One day it rained all day. I don't blame LH for the weather. But at 9:00 at night, when the smell of raw sewage suddenly penetrated the villa and we had to scatter to our separate bedrooms, it became clear that the septic system was overflowing from all of the rain. We can blame LH for that. 8. Strong-arm sales tactics. Given all of the housing problems, we asked to be moved to functional villas. LH stated that no others were available, as they were at capacity. However, LH would somehow be able to arrange for us to get alternative housing now and in the future as part of a free contract upgrade, if only my elderly mom agreed to pay an additional $25,000 in taxes and fees relating to that free upgrade (discounted, of course, from about $32,000 in fees). The sales staff actually brought my mom into a back room of the LH offices for about an hour to try to get her to agree to this, and one of them even showed up later at the villa to continue to aggressively upsell this. 9. On two nights we arranged to have a chef come to cook dinner for us all at one of the villas. The first dinner worked out fine. But for the second dinner, they were only prepared to serve 14 out of 16 of us. This despite the fact that not only did they know there were 16 of us, but we had put in 16 orders, and had pre-paid the per-diem for 16 people. Management initially claimed that they couldn't serve more than 14 per villa. But they had served 16 of us two nights earlier with no problem. And if we had split ourselves up between both villas, they would have needed to send two chefs to two villas to feed all 16 of us. Management wouldn't budge, but the staff scrounged up an additional 2 place settings and split the food a bit differently so that all 16 had something to eat. 10. Delayed airport pickup. Despite someone from LH being at the airport to greet us, transport didn't arrive until 45 minutes or so later, even though LH knew our flight number, our expected arrival time, and the number of people, because LH "didn't have enough room" for our group. 11. Bad Wi-Fi. Some LH guests have to pay for Wi-Fi (can you imagine?). We got it for free. But it was useless. You could log in, and occasionally you have decent Wi-Fi connectivity. But there was barely any actual connection between the Wi-Fi and the internet. If you didn't have a cell phone data plan, you essentially had no internet. If I had paid for Wi-Fi, I would have been furious. 12. Limited Wi-Fi passwords. You only get one Wi-Fi password per guest, and can only use that password on one of your devices. That password may only last for 3 days, requiring you to go back to the office to get another password if you stay longer (and thus LH gets another chance to upsell you?). 13. Fewer key cards than guests. You only get one key card per room, not per adult. This is probably more of an annoyance than anything else, but do you know of any other hotel that so jealously guards their plastic key cards? Basically, both villas were deteriorating due to obvious deferred maintenance. The cynics among our group suspect that this may be a purposeful tactic to entice us to pay $$$$$ so as to upgrade to a better resort status and newer housing. But after paying $$$$$$ to get membership status, and then paying more $$$ to actually book the housing, it's hard to understand why we didn't get even adequate housing, let alone the luxury that LH promises.
O4496KTjon
Pick somewhere else!
Reviewed 22 november, 2021
Check-in over 20 minutes and that's when you finally reach the counter. Flimsy paper wrist band that is coated with a HINT of plastic costing $200US to replace if lost. $7/day US Wifi.$3/day US for safe. Resort mobbed by butt in line rude Dominicans Friday through Monday. Screaming bratty offspring that screech, run amuck, play tag and even throw their pool toys around in the restaurant. Neither parents nor staff correct the situation. Be prepared to wait over 20 minutes to even try and get some food from the buffet when the hoards of natives attend the resort. Quiet adult only pool not enforced. Be sure to pack some pliers to even attempt to open the bottled water. 1 three stall guest bathroom available for 6 three story buildings which have about 71 rooms each. Choice is lounge chair or cabana bed which are reserved by 8am. No arm chairs around the pools. Natives congregate in bunches of 20-30, blocking walk ways, access to the only 2 bars to get refreshments. Soup is cold by the time they bring you a spoon. A couple of times I was given a plastic spoon. Food repetitive. Buffet opens and nothing is even started on the grill. Some rooms musty and mouldy. Beach small. Not coming back to this resort. 4 weeks of hell . The only good days are Tuesday, Wednesday,Thursday. At least the locals don't eat at the reserved restaurants, but most of them are only worth attending to get away from the totally I'll mannered locals.
Jakoba W
The worst place I've ever stayed in!
Reviewed 22 november, 2021
* very rude staff, no manners at all! very unprofessional. if you ask 5 people about the same thing, you'll get 5 different answers. * food of average quality * very short beach, nothing to do in the area. It's like a prison, if you'd like to go to beach e.g. very early to see the sunrise, you won't be able to so because the entrance will open from 8 am. * very commercial place, there is no heart in it. They charge 200$ if you loose a bracelet that is made from paper.... and 20$ if you don't return an old and stained towel
annasT1682CH
Not the best experience
Reviewed 18 november, 2021
I have been a member for years now, and this was a bad experience. They called me the afternoon before to take the Villa away and put us in Presidential Suites, which were not bad, but one of the rooms smelled like sewer water. During check-in time, the VIP specialist sent us to eat something at about 2:45. Once I walked in, I noticed one of the chefs rolled his eyes and mumbled something when he saw us pissed off because we came when they were about to close. One of the waiters was screaming, "Los Vamos a la tres," which means we are leaving at 3. I complained about the room smell and sent emails, and nothing. The following morning going to breakfast, I told one of the brown shirts of what I was experiencing, and they took me to the main office to complain. Little did I know that they were trying to sell me an upgrade and stated they have Villas, but I would need to upgrade to Supreme, and we will put you in a Villa right now. I spent 2 hours there wasting time telling this person my complaints and they were selling me. They are always selling. All they care about is money and upgrades. The service has taken a hit in that place. Top Shelf liquor no more. My group had to buy good alcohol outside of the resort. They finally changed the room after 5 pm, and the rooms looked nice but had issues. • One of the rooms had a flood in the toilet, I reported it, and no one showed up. • Some of the Irons did not work. • My safe would not open because the battery died. • My room had many spiders and spider webs. • I got killed by mosquitos inside the room. • Marijuana Smell in the hallway. • I had to get my key magnetized 2 or 3 times a day. • VIP person lied to me about me being on a list for available Villas. The person said he had been calling the room all day. Who stays in a room all day?. He also said he would be back to tell me the status, and he never showed. • My room had a loud clanking noise all night. • We saw dogs chasing cats and then the dogs drinking from the pool.
raulalmonte225
Beautiful country. False hotel advertising. Awful customer service.
Reviewed 4 november, 2021
Do not be deceived. Amenities described as one thing but delivered as another or closed completely. Check-in difficult. Hot water & power outages 2x per day. Food almost inedible. Unclean we got covid.
Annie805E