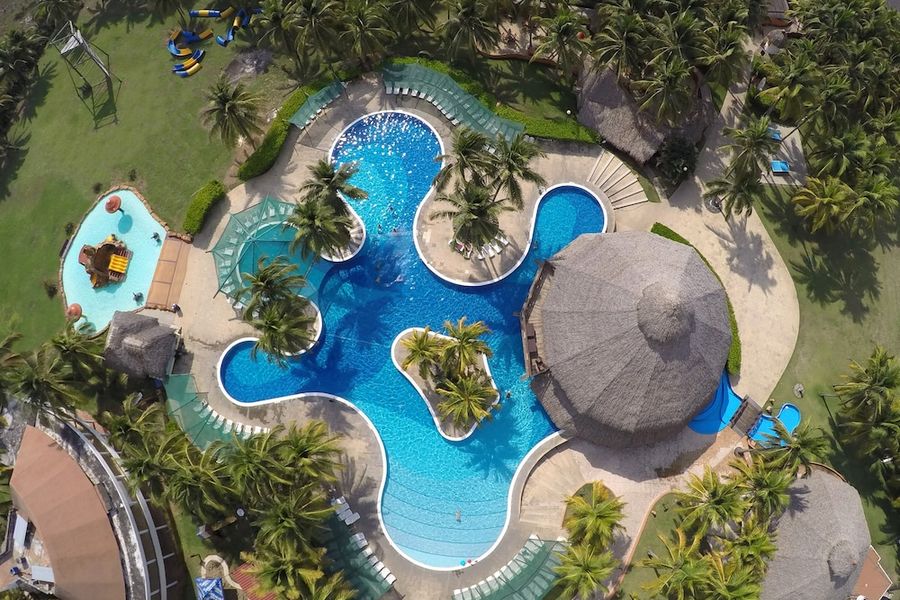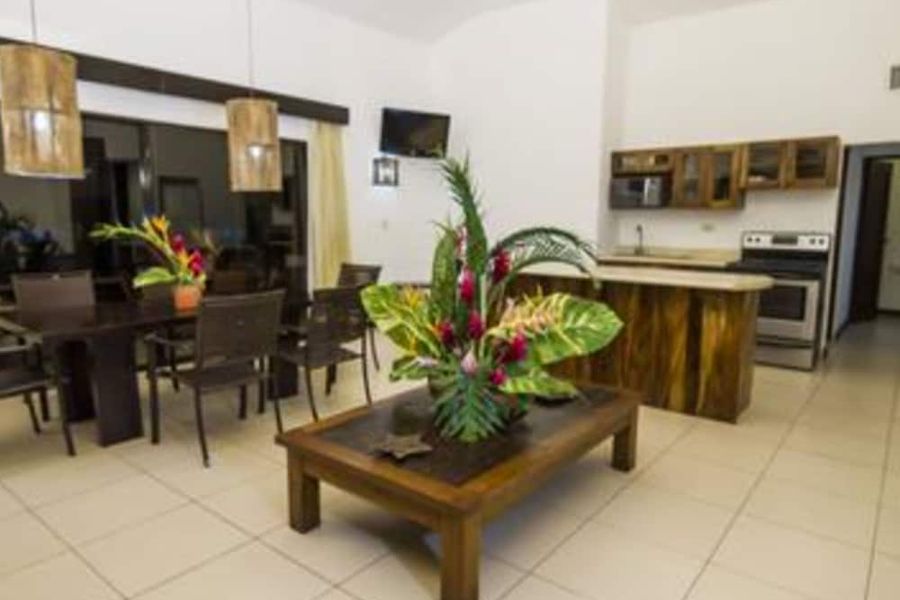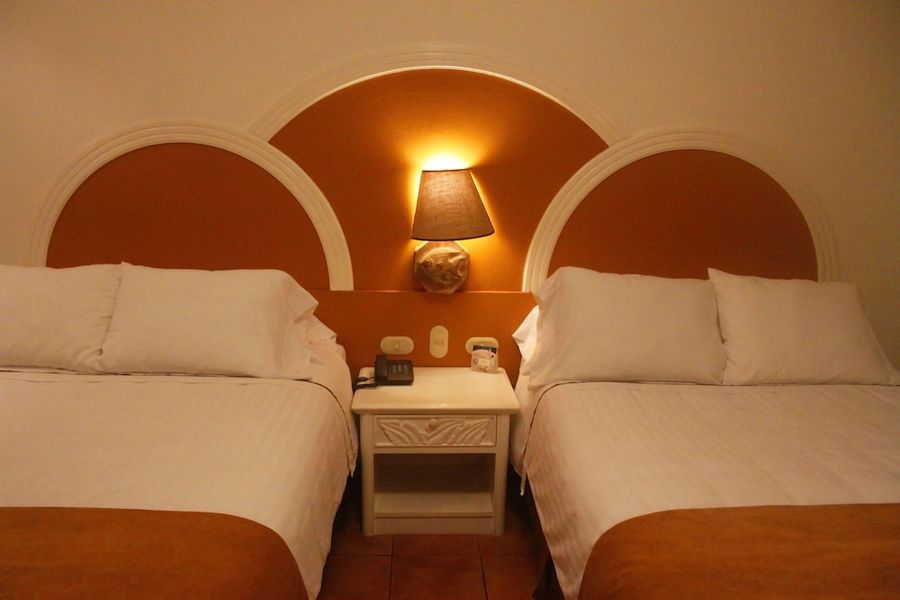 With a stay at Hotel Soleil Pacifico in Puerto San Jose, you'll be on the beach, and 4.2 mi (6.8 km) from Puerto San Jose Beach and 27.4 mi (44 km) from Museo Regional de Arqueología. This beach resort is 30.2 mi (48.5 km) from Monterrico Beach and 30.6 mi (49.3 km) from Chiquimulilla Canal.Make yo...
More details
OpenWeather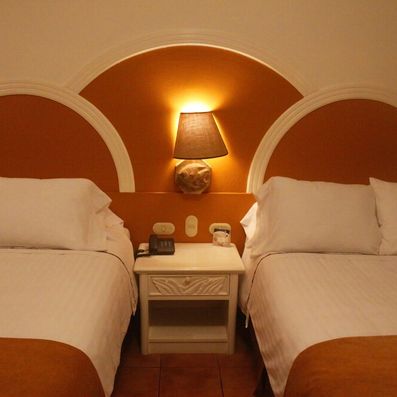 Quarto casal
Max. 3 adults and 2 children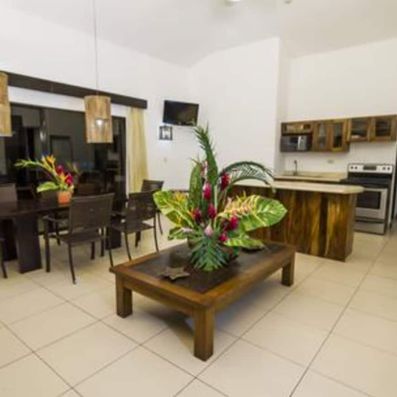 Bangalô luxo, vista para o jardim
Max. 3 adults and 2 children
Property Info
Check-in starts at: 15:00
Check-out ends at: 12:00
With a stay at Hotel Soleil Pacifico in Puerto San Jose, you'll be on the beach, and 4.2 mi (6.8 km) from Puerto San Jose Beach and 27.4 mi (44 km) from Museo Regional de Arqueología. This beach resort is 30.2 mi (48.5 km) from Monterrico Beach and 30.6 mi (49.3 km) from Chiquimulilla Canal.Make yourself at home in one of the 128 air-conditioned rooms featuring flat-screen televisions. Rooms have private balconies. Wireless Internet access (surcharge) keeps you connected, and satellite programming is available for your entertainment. Bathrooms feature showers with rainfall showerheads and com...
105 KM Road Chulamar - Puerto San Jose, Escuintla - Guatemala
Property Amenities
Check-in starts at: 15:00
Check-out ends at: 12:00
Guest rating
TripAdvisor
Travelers rating
Excellent

29

Very Good

53

Good

58

Reasonable

32

Bad

25
Travelers profile
Business

16

Couples

46

Solo travel

1

Family

83

Friends getaway

28
Scores Summary
Cleanliness

Location

Rooms

Service

Sleep Quality

Value
Hotel Soleil Pacific
Reviewed 17 february, 2023
If you are looking for a spectacular hotel to stay in during your visit to the beaches of Guatemala, the Hotel Soleil Pacific is your place. This hotel offers you 106 rooms and 22 bungalows from which you can choose the space that best suits your budget and family type. It has a lot of activities for children and adults. The nature you can appreciate there is very beautiful and relaxing. Also, there are a lot of different kinds of pools, and a delicious variety of food & beverages. It is a three-and-a-half-star rated hotel, and both languages, Spanish and English, are used in activities, menus, customer service, etc. The first option they offer to you is the Standard Room, with a capacity for three people, it includes one king bed or two double beds, a telephone, a private bathroom, air conditioning, a small table with two chairs, a closet, a private balcony, a hair dryer, one microwave and hand, hair and body soap. On the other hand, we have the mini-suites, which have a capacity for five people, it has the same equipment and number of beds as the standard with the exception that this one has one sofa bed, a plasma tv with cable, a safety deposit box, and one kitchen. The last one is the bungalows, these ones also have the same amenities as the last ones, but this one has certain characteristics that make it better than the ones mentioned above. It has a master bedroom with double beds, two bedside tables with lamps, a bathtub with hydromassage, a safe electronic box, and one small kitchen. The price will depend on the room you choose and the number of days you will be staying. Prices are around from 795 to 1,390 quetzales. In addition to staying, there is also a day pass that gives you access to use the facilities for a day and enjoy activities & delicious food options. It includes breakfast, snacks, and unlimited drinks with and without liquor. You can use swimming pools, gardens for recreation, restrooms, hammock area, and beach access. You can also have towels and lockers per person. This pass gives you access from 8:00 am to 5:00 pm. This day pass costs 480 quetzales. The hotel includes a gym to exercise at any time of the day, laundry service, spa service, different types of restaurants, and 24-hour Wi-Fi service. It has a kid's club for children if their parents want to enjoy a romantic dinner or a party at night. You can book any type of social events such as weddings, fifteen birthday parties, congresses, etc. There are three different types of pools, the anchor pool, the cabaña club pool, and the children's pool. The anchor pool does not have a defined schedule, but the club cabaña and the children's pool are open from 8:30 in the morning until 6:30 in the evening. And clearly, the access to the beach is from 5:30 in the morning until 6:30 in the evening. The Pacific Hotel is a large hotel with good facilities that has a big and clean beach of volcanic sand. It is 122 kilometers from the capital city and 51 kilometers from Escuintla. It is a special option to improve your stay in a beautiful country such as Guatemala since it has one of the best vacation packages. It is cataloged as a historical destination because it is part of the oldest port of Guatemala. And it is one of the most visited by foreign and local tourists for its beautiful views and for its sport fishing. You will never regret this experience.
Mariann Sofia A
Day visit - I liked it!
Reviewed 3 september, 2022
Visited this hotel for the day. They offer an all inclusive day pass that includes food, snacks, drinks, towels service, lockers and parking with security guards. The yards are manicured and the pathways well maintained. Personel were wearing masks and there were hand sanitizer stations. The hotel is on the beach and it is surrounded by private properties. Most people chose to stay at the pools, close to the ice and drinks. So, there were not a lot of people at the beach. I appreciated a "foot pool" which one can use when returning from the beach to remove sand. What a great idea. The food at the restaurant, I would give 3 stars, but the service is 5 stars all around. I cannot comment on the rooms. The lobby, restaurant, pools were nice. I felt secure in this place. The parking and lobby access guards are excellent. I am very likely to return.
Christina8679
Solei pacific not what it used to be
Reviewed 25 january, 2021
I tried to make a reservation through their WhatsApp number and it took them 24 hours to respond,the food was ok, snack bar choices were poor they need to really work on that, the staff was great. One very important thing don't buy the 30 premium drink package it's only for beer and beer only you're better off with the all inclusive, bathroom looked dated,this is a better option for anyone who lives in Guatemala but if you looking for a stunning beach luxurious atmosphere this is not the place
dyn0p
stay at hotel soleil pacifico from nov 28 to dec 5
Reviewed 22 december, 2020
I had multiple horrible experiences back to back at hotel soleil pacifico. To begin my birthday trip at hotel soleil pacifico, the drawer in the kitchen fell out of the track and busted my knee open. Then follwoing the next morning, we were woken up at 6am with construction over our bungalow. This was done every morning for 7 days from 6am to 10am. We have complained multiple times to the staff and they have never ceased the construction as promised. When housekeeping came to clean the room, they came 5 hours later leaving us out of the room longer than anticipated. They also left the door open the whole time while cleaning letting the huge cockroaches in the room. We told maintenance and they said they will send the fumagators the next day. Turns out that he did send the fumagators, but did not inform us when they were coming. The following morning when we finally were able to go back to bed after the construction stopped, we were woken up by coughing and feeling a choking sensation. I saw a cockroach on the floor ceasing up and thats when i knew they were putting the poison in the vents. we ran out of there quickly in our pjs. I was attacked by the mosquitoes that came through all the large cracks in the doors that i had to sleep with off on and a mosquito net every night. i also got a spider bite on my foot that caused an allergic reaction and i couldnt walk on it fir several days. We ate at their restaurant once and the service was HORRIBLE!! It took them almost 2 HOURS to get us chips with salsa and beans and a small appetizer bowl of ceviche. Then when we received the bill not only they included the alcoholic drink we never received but the waiter was arguing with us that we werent giving him enough propina (tip). which we shouldnt have gave any at all. After all of our events and we were checking out, i complained to the front desk of our experiences. i told her that we were going to stay at their other resorts that following week and if they can provide us with free shuttle service. They said they cannot. So i asked about comping us with any meals or resort amenities/activities. They said they cannot do that as well. They pretty much said they will bring it to their managers attention and just apologized. i am very unhappy with our experiences and how they treated us and disregarded out complaints throughout the trip. They will mever have my business again!!
angelicamO8296MZ
Horrible and Overrated
Reviewed 19 october, 2020
Just recently stayed in because my wife booked it for us thinking it looked nice in pictures. It looks nice in pictures and honestly the pool and green areas are well maintained but the room we stayed in was horrible, it smelled like humidity and the condition of the furniture inside the room was awful. The light switches barely worked and the balcony was dirty and dusty. The area outside the room was always noisy with staff carrying things around from one place to another throughout the whole day, since early morning to late at night. My baby kept waking up because of the constant noise. The floor outside the room was always wet for some reason and it was definitely not people coming back from the pool. Besides this, the lady that checked us in did not leave an open tab for our consumption during our stay at the hotel. The first night we had the "buffet dinner" we thought they were going to charge us at the end of our stay but we were wrong, the lady did not leave an open tab by mistake. She kept stalking us for a day and a half until we finally completed the process. It felt like they thought we were just going to run away and not pay or something. She made it very obvious that she was upset that the dinner wasn't paid for yet. The staff in general were very rude, especially those in the diner area. They're constantly looking at what you're doing and what you have on your plate from the buffet dinner. The buffet dinner was the most expensive I've paid for. I've traveled to many countries in Europe and USA and the price of the food is acceptable for what you get served, but the quality of the food served in this hotel is the lowest I have ever tried at any hotel. I could've cooked something better myself. It felt like low quality street food but overpriced. Q200.00 GTQ per person + 20% mandatory gratuities. That is around $25.00 USD. As cheap as the food was, you wouldn't want to go for a second round. The options offered in their a la carte menu were awful and unappealing.. Trust me, I love food and can almost eat anything that tastes good but not the food from this place. The elevator is in poor condition but we needed it for our baby's stroller. We had no other choice. The stay there is not cheap, considering what you get charged for food as well. I honestly wouldn't recommend this place to anyone. There are many other places in the area that are nicer with better food and great maintenance and staff. Don't give these people your hard earned money.
937dannyr