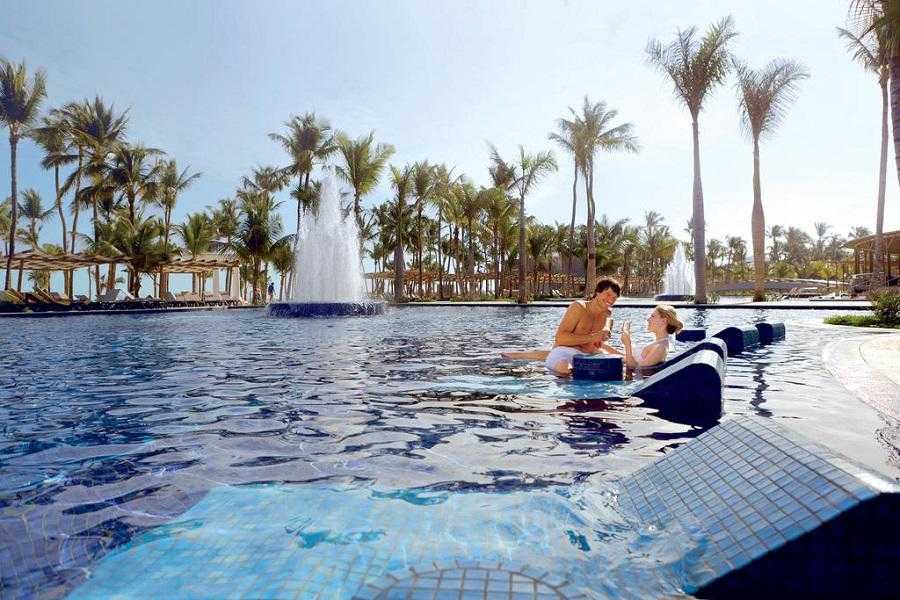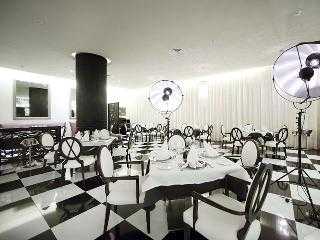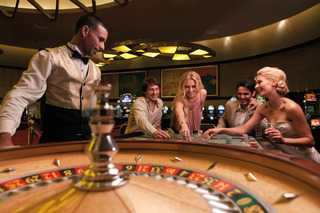 TripAdvisor Review
Based on 24239 review
See all
Right on one of the world's top 10 beaches, 2 km long, with perfect calm waters. This hotel is rightfully considered one of the best hotels in the resort. There is a luxurious spa, swimming pools, gym, shopping centre, and a mini-club. Guests enjoy the lively nightlife at the hotel: shows, clubs, an...
More details
Availability
Select the date of your trip
Select the date of your trip to check room availability.
Property Info
Right on one of the world's top 10 beaches, 2 km long, with perfect calm waters. This hotel is rightfully considered one of the best hotels in the resort. There is a luxurious spa, swimming pools, gym, shopping centre, and a mini-club. Guests enjoy the lively nightlife at the hotel: shows, clubs, and the casino. A unique gourmet experience with its 11 different restaurants ranging from Japanese cuisine to traditional Mexican cuisine, and also includes meat, fish and international cuisine, and 14 bars for guests to choose from. Internet access and laundry services are available, for a fee.
Check-in starts at: 15:00
Check-out ends at: 12:00
Property Amenities
Reception services
Concierge
Guest rating
TripAdvisor
Travelers rating
Excellent

12797

Very Good

5790

Good

2760

Reasonable

1503

Bad

1389
Travelers profile
Business

645

Couples

7229

Solo travel

241

Family

11344

Friends getaway

2670
Scores Summary
Cleanliness

Location

Rooms

Service

Sleep Quality

Value
Standard all inclusive resort
Reviewed 1 december, 2021
Giving this review 3 stars because the rooms, beach, pools, and bars were great. Plenty of beach chairs and the pina coladas were delicious! The food however was lacking. The breakfast/lunch buffet was usually luke warm and pretty hit or miss. We stuck with fruit and rice for the most part. You also need a reservation to dine at the dinner restaurants (book those ASAP when you arrive, or email beforehand) The first night we tried the seafood restaurant and it was pretty horrible. The steak restaurant was just fine, but the Japanese/tapanyaki was delicious!
sarahkD7814TP
Moldy and musty room. Shining star Maria Peralta.
Reviewed 30 november, 2021
Staying now and it's terrible. Have a junior suite which smells musty and moldy, there is dust everywhere including spider webs on the ac vent. One of the sinks the water doesn't go down since the start as the plug is broken, the shampoo was not filled from the start, the floor is dirty and had pong black hair since the start. The buffets have a lack of variety and most of the time the meats are overcooked or under seasoned. Two of my towels fell into the bushes on the first floor and were really hard to get to, the guy with glasses at the towel hut said it's not their responsibility and that I have to get them if I want new towels-didn't offer to help or anything just started ignoring me. I scratched up my legs and destroyed my flip flops getting to the towels. The service at the buffet is slow and often the buffets run out of things. There has been only one waitress that is constantly refilling drinks at the buffet the rest you see maybe once and don't see them at your table again. After check in our bags were taken to the room and neither one of our 4 keys was working, so back to the lobby because they bellman didn't have a key. No do not disturb sign in sight so housekeeping "cleaned"our room which was not cleaner than it was after check in. The shower gives no privacy and the water leaks on the floor, there is no ventilation in the bathroom so the room smells musty and moldy. We have almost 6 more days here and I am dreading it. We have kids and Ala carte restaurant reservations that we were able to make Are for almost 10pm. This place is dirty and knows nothing about customer service. $25 for a bucket of beach toys at the lobby. Truly worse hotel I have stayed in in the DR. I doubt that there is even a use in letting them know since customer service is not their thing. Oh and let me not forget about the giant cockroach running around the bathroom. The motion sensor light that turns on by the bathroom waking everyone else up is pretty annoying too. Run far far away from the Barcelo. Update: Requested to be moved to another room. I was offered for someone to come and exterminate to which I said, no thank you as I don't need pesticides all over the room. Moved rooms, the new room is better as far as cleanliness and it doesn't smell. Upon moving to this room the safe was ooo so had to wait on someone to come for about 45 minutes before I could go about my vacation. The curtain by the jacuzzi on the terrace is ooo so we had to manually get it done(which wasn't easy, but we didn't want to wait on yet another person). Still I would rather have been in this room since the start since it is much cleaner. Mr. Cesar I would like to commend one shining star that works at the property. Maria Peralta-we have had the pleasure of having her be our server at the Buffett on multiple occasions. Maria definitely shines bright above other team members who have no idea what customer service is like the gentleman with glasses at the pool hut by the swimming pool closest to building 4. She is always pleasant, courteous, smiling and happy to help there is nobody else like her here. She should be training others, but maybe she wouldn't be able to as it is her natural gift. She is truly amazing and should be recognized. We would sit at the buffet in her section just because she is amazing and helpful. Coral restaurant one day we waited 1.5 hours to even get soup it's crazy to wait that long. One lady from guest services made us three reservations for restaurants for one day for almost the same time? How were we supposed to be at three places at once? It's a real mess honestly and it's people like Maria that will keep customers coming back.
Vacationer0910
Not Worth The Travel: Will Not Be Returning
Reviewed 30 november, 2021
I booked the room through a my Barcelo account to take advantage of "a select" booking experience. However, I did not experience neither a discount/premium add-ons or anything to justify loyalty for this type of booking. The overall experience definitely better than a 4 star hotel due to all the amenities and the fixings, yet the onsite feel was not luxurious at all. At times, it felt like the hotel was saving by reducing staff, and taking away what should be complimentary add-ons for families like bowling alley, free daycare, and the Grand Theatre live performances at night. Pros: the staff was friendly and attentive to a demanding herd of international travelers that were all about the food; beach and pools were superb; buffet food options were nice and my wife really appreciated the on-demand natural fruit juices (papaya). Cons: not able to pay in US dollars onsite resulted in receiving an extra and unexpected $187.95 USD currency exchange bill from my credit card company; onsite gift shop and boutiques are WAY OVERPRICED, even by USA standards; tours and activities booked away from the hotel are also overpriced-- I was able to rent a vehicle for a few days and do some site seeing for less than 1/3 of what the hotel Adventures booking company was selling these for. For that last part, I would not recommend driving in the city if you are not familiar with the area (Higuey, Romana, San Pedro) since the motorcyclist are insane drivers and do not respect common driving rules and practices. Finally, 2 (Mexican and Italian) of their 5 top rated a la carte restaurants (limited menu mind you) were terrible, and my wife and I got sick the day after eating at the Mexican restaurant there-- do avoid this. I rate the overall trip as average (3/5) since we did not feel the extra luxurious experience and/or accommodations that we were expecting after spending almost $10,000 USD for a family of 3 for 7 days.
jerfizc
Would definitely return.
Reviewed 29 november, 2021
The family suites are perfectly situated for some family fun. The water slides was great entertainment for my daughter and her friends who spent countless hours there. The buffets and restaurants catered to all tastes. The beach and pools were kept clean. Most of the staff were friendly and helpful…however, sometimes the information you received depended on the person you asked. The TVs in our room didn't work and our room wasn't cleaned daily as requested, but overall, it was a good experience.
lita81696
from bad to worse
Reviewed 28 november, 2021
I'm still on vacation here when I write this comment. It's the 3rd time I come to this hotel in Dominicana, first in 2012, then 2014 and now I thought it would be ok to go safe being the first time with the child. but no!! it has deteriorated enormously in recent years and has nothing to do with the pandemic. in short: 1. the staff is not kind even with tips 2. They clean the room, take your towels at 10 am and bring others around 14 or 15 pm. If you come from the beach and want to take a shower you can not . 3. the minibar is filled with what they have: today hazelnuts and chips, tomorrow chips, the day after tomorrow forget the coffee and so on. 4. when you arrive at the hotel you find 2 masks in the room but no one else gives you others the whole stay in the conditions in which you use the mask at the table and at the bar daily. 5. eating at a la carte restaurants is very bad and after you barely find a place, they still confuse the appointments and then admit the mistake but they can't fix it. 6. The food has changed for the worse since 2014, but not so bad as to say that you have nothing to eat, instead the staff who have to arrange / dispose of the meals is a nonsense rarely found in hotels. nothing is as it was, it was a real 5 star hotel to which we returned confidently for the 3rd time .. but also the last. I do not recommend this hotel because it is not worth the money. I still have 7 days out of 11, I hope I don't come back with any updates because there are worse things
Minimiri1616