Coral Level at Iberostar Selection Bávaro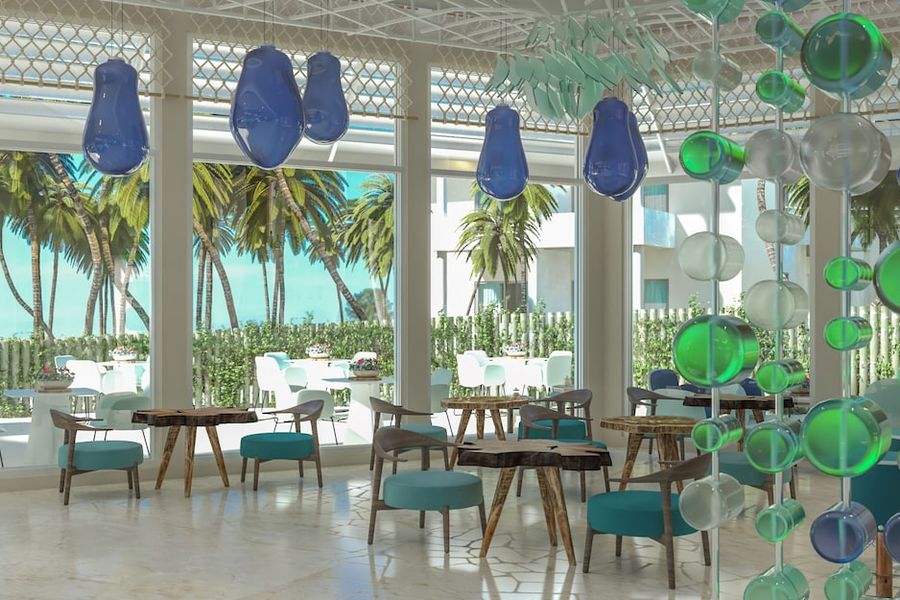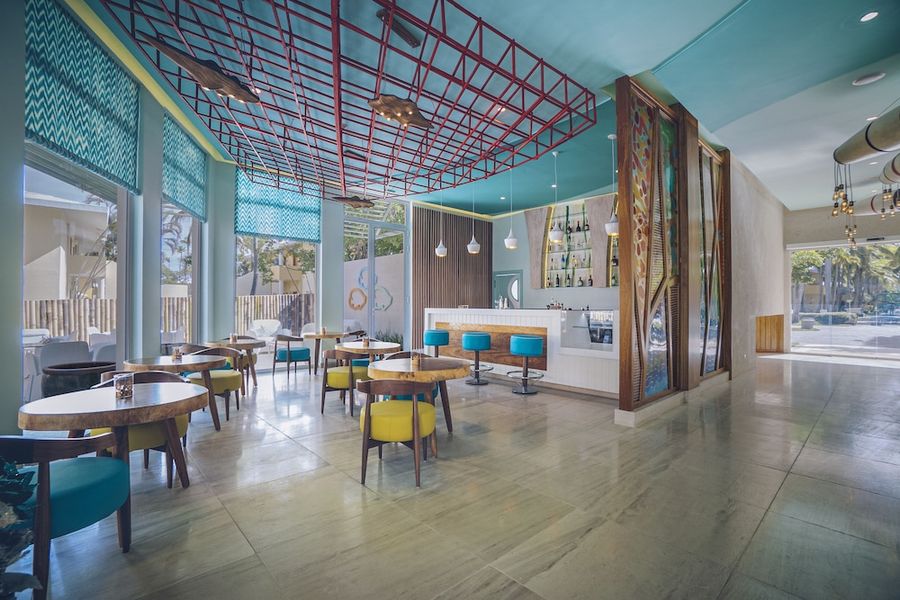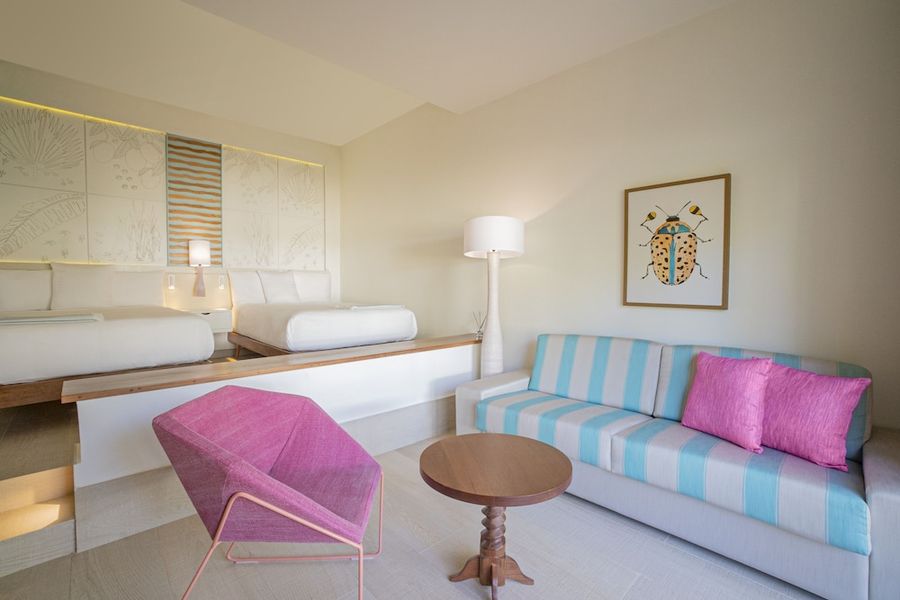 Property Location When you stay at Coral Level at Iberostar Selection Bavaro All Inclusive in Punta Cana, you'll be next to a golf course, a 1-minute drive from Arena Gorda Beach and 10 minutes from Cana Bay Golf Club. This 5-star property is 7.8 mi (12.6 km) from Bavaro Beach and 8.6 mi (13.9 km) f...
More details
OpenWeather
Select the date of your trip to check room availability.
Property Info
Check-in starts at: 15:00
Check-out ends at: 11:00
Property Location When you stay at Coral Level at Iberostar Selection Bavaro All Inclusive in Punta Cana, you'll be next to a golf course, a 1-minute drive from Arena Gorda Beach and 10 minutes from Cana Bay Golf Club. This 5-star property is 7.8 mi (12.6 km) from Bavaro Beach and 8.6 mi (13.9 km) from Macao Beach. Distances are displayed to the nearest 0.1 mile and kilometer. - Arena Gorda Beach - 0.2 km / 0.2 mi - Iberostar Golf Course - 1.5 km / 0.9 mi - Punta Blanca Golf Course - 3.7 km / 2.3 mi - Cana Bay Golf Club - 5.2 km / 3.2 mi - White Sands Golf Course - 6.7 km / 4.2 mi - Casino D...
Carretera Arena Gorda Punta Cana, Playa Bávaro, Punta Cana, Dominican Republic - Punta Cana, La Altagracia - Dominican Republic - 23301
Property Amenities
Check-in starts at: 15:00
Check-out ends at: 11:00
Guest rating
TripAdvisor
Travelers rating
Excellent

320

Very Good

32

Good

23

Reasonable

15

Bad

12
Travelers profile
Business

2

Couples

89

Solo travel

9

Family

149

Friends getaway

46
Scores Summary
Cleanliness

Location

Rooms

Service

Sleep Quality

Value
Family Vacation
Reviewed 6 august, 2022
Mis information from reception staff. No help booking reservations. Couldn't swim at beach to much coral or seaweed. Food was just warm or cold at times. Drinks were not good. Needs a lot of improvement.
nancymcdowell2
Family Vacation
Reviewed 4 august, 2022
We booked two rooms at the boutique Coral Level. The hotel is roughly 30 mins from the airport. Smooth check-in considering it's a separate location from the much bigger Selection main lobby check-in. The bungalows are located closer to the beach. The assigned bracelets have the capability of opening the hotel room so there is no need to carry a card. This is a big advantage since it can't get de-magnetized. This is also the same time you should try to reserve the a la carte restaurants. We managed to secure El Faro dinner, Hawaiian night at El Faro, Mexican, Mediterranean, Japanese, and the Steakhouse. The upgrade is worth it considering you have access to El Faro for breakfast and lunch, a beautiful ocean-front infinity pool, and a quiet pool. You also have a separate location on the beach along with a variety of palapas. You have access to the facilities in Selection, Punta Canta and Dominicana, though we never ventured over to the PC/Dom hotels since there really wasn't a need. The food is your typical buffet. Good omelette stations, a variety of fruits, juices, desserts, etc. My wife and & I generally dined at El Faro for breakfast due to the close proximity to our room. This also gives you the option whether to dine indoors (a big advantage since there's always a passing shower) or eat outdoors next to the beach bar. My teenagers generally chose the main buffet at the Selection due to the bigger selection. We all dined at El Faro for lunch or walked over to the Selection's outdoor grill. The a la carte restaurants were very good. We were impressed with the menu selection as well as the service (food was served fast). A special thanks to our server, Piron. Excellent service with a smile every day. Also a shout out to Ramon, Andres, and the other server/bartenders in the ocean bar. There is also a Star Cafe where one can order cappuccino, latte's etc. This is located by the main lobby. The drinks were good. I was never a fan of the sugary stuff. I'm more of a scotch/bourbon fan. The CL offers 'top shelf' ie. Johnnie Walker Black, etc. but this was spotty since at times it wasn't avail so I'm left with Red Label or crappy Dewars. The beach is nice. Keep in mind it's summer time so be prepared for a ton of seaweed. The workers try to maintain this throughout the day but there is no way around it when going swimming in the ocean. The property is huge. The place comprises of 4 hotels in one, with one being the Grand Bavaro (adults only) so be prepared to do a lot of walking. There are golf carts around but we never utilized them. The place is well maintained and manicured. Now, the bad. The language barrier. With the exception of the front office staff or the guest services/timeshare staff, nobody speaks a lick of English. I mean, they don't even try. So, if you didn't polish up in your Spanish-speaking skills you will have a very frustrating time here. Speaking of timeshare, it's for real! My friend, Miguel Oscar, whom we met day 1 was the 'assigned' timeshare rep for us. He was there from the very beginning and at the end of our stay. He walked over to the main lobby to wish us a safe trip home. We saw him every day. I know he's just doing his job, but at times we had awkward conversations because I know he wants us to attend the 'presentation'. Luckily, this isn't our 1st rodeo staying at Iberostar (we stayed numerous times at the Lindo in Riviera Maya, MX location) so we were familiar with the sales pitch, otherwise they do a good job trying to suck you in. Sometimes it gets frustrating because you feel like you need to dodge these guys throughout the day. Again, the Coral level is the boutique side of the main Selection hotel so we always ventured to the main pool. The clientele is mainly Russians, Germans, Dutch, and Spanish-speaking people. We were definitely the minority. With that said, get ready for second-hand smoking; from morning to night, from the beach, to the evening entertainment at the Selection main lobby, smoke is everywhere. The entertainment was organized by the Star Friends. Bam Bam, Shaggy, and friends, always kept the daily entertainment moving. Entertainment around the pools/beach were better than the nightly entertainment. I thought the evenings were a bit lacking. Sometime you have a guy or girl just singing up on stage to Spanish music. I thought it was karaoke night. So, they can do better in this dept. If there is one take away from this - always tip. Given that I don't speak Spanish, this was my advantage because trust me they remember the tippers. So, you get more attention and service whether it be on the beach, bar, or restaurants. Keep in mind these workers get paid dirt. So the all-mighty $ goes along way for them. At the end, we all had a great time. There's something for everyone here. The property is beautiful, the staff is friendly, and food is good. You need to manage expections. This isn't the Four Seasons. There will be hiccups along the way, but at the end it's a good vacation spot. Overall 3.5.
nauticaman0526
Disappointed
Reviewed 31 july, 2022
We were disappointed with our stay here for the following reasons: 1. We checked in late on a Friday afternoon. I went to make reservations for the a la carte restaurants on Saturday morning and was already told that I couldn't make reservations at some of the restaurants (already booked full) . Then the concierge went ahead, without talking to us, and made reservations for the six nights we would be there. But he made a reservation for the same restaurant two nights in a row, couldn't get us into the Italian restaurant, booked us into a restaurant we didn't want to go to and then when we complained about that, he didn't do anything to get it changed. As a result, we ate a couple of nights at the general buffet restaurant. There are many a la carte restaurants here, and it would have been very helpful had we been asked a couple of weeks before we arrived which restaurants we were interested in and the time slots. What good is it paying the extra money to get into the Coral Level to not be able to make reservations at the restaurants we wanted to dine at. Although the rooms were cleaned well, they generally were not cleaned until late in the afternoon, when we were coming back from a day at the beach, the pool or an excursion. So we had to stay out of the room additional time. Although the rooms were cleaned, there was no attempt to keep the room supplies filled. That is, the soap and conditioner dispensers in the shower ran out and were not refilled. We had to find a service person to take care of this. We ran out of toilet paper and again had to find someone to get additional tissue paper. This should have been checked daily with the room cleaning. The mini fridge was not stocked on a regular basis. Once again, we had to find someone to get us additional soda or juices that were not replenished. All in all, we had a bad experience with the room items being kept filled. 3' When you check into the Coral Level you get a bracelet that serves as the key. You simply have to swipe the bracelet chip against the door sensor and the door will open. My key did not work for about 75% of the time. There were times when I or others in my family couldn't get into our room because the key wouldn't work. We would have to go to the reception area to get a new bracelet, and that one didn't work with any consistency. Finally they just gave us a card key to use. 4. It just seemed that the concierge didn't do much to help us out. We were frustrated.
Hawaii53534
Poor service
Reviewed 27 july, 2022
I was not satisficed with service. Very poor. Cleaning was made in the afternoon when you want to rest for a while and children were sleeping and was not cleaned two days. Run out of soap and toillet paper, had to go to reception and ask. No refill, no improvement. Room bar was not refilled two days too. We had dobbled room so no excuses! After complaint at the reception no improvement either.
X6226WFdanak
Coral level or not, here is the answer!
Reviewed 15 july, 2022
My review is to answer the simple question, is it worth it to pay extra for the Coral level upgrade? And the short answer is Yes and here is why from my perspective: El Faro: every review is personal and this is one is not an exception, basically Beach front restaurant which provide Breakfast, Lunch and Dinner. Potentially a slightly better good with less selection than the rest of the property but what makes El Faro a must have experience is the view and the ocean breath that makes a summer trip the south more enjoyable. I must say the boutique feeling as well for the place is worth noting, same staff all the time, and big shout out to Yani, Ramon and Ana and all the others that I am afraid I missed your names but you all were excellent. Pools: the main pool at Bavaro is OK but at the Coral you have two extra pools, one beach facing and I found myself using it more often there is no swim up bar but the actual bar is steps away and staff are always around to serve. The other interior pool is very quiet and served a great place for reading and quick swim plus "Luis" was always around to deliver drinks. Service over all: I must give a big shout to Yolanda, at check in we had some minor issue, and Coral leadership was quick to address it and assigned Yolanda to assist us moving forward, Yolanda was exceptional, shared her Whatsapp number for any asks and support, other part I must point our is the lobby which is exclusive to the Coral with staff always available to assist and almost never any lines. Location: overall, all Coral Villas are near the beach and the Coral lobby and with the obvious advantage the location near the ocean in the summer has been a major plus for keeping a fresh stream of air, we got to appreciate that more when we ventured to the main Bavaro section which overall was nice, but I can say in July the main lobby area and buffet was far enough from the ocean that we got to feel the heat more and made us more appreciate the Coral section.
slenfe