El Dorado Royale By Karisma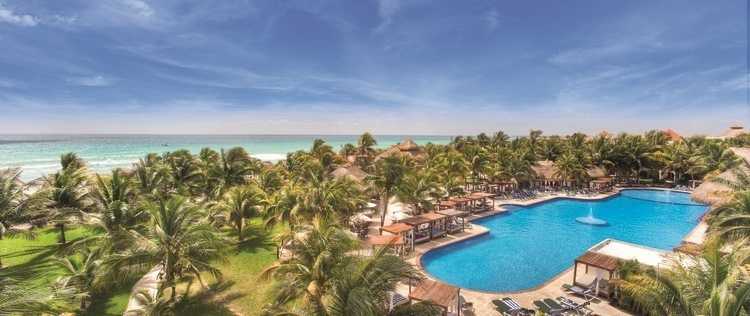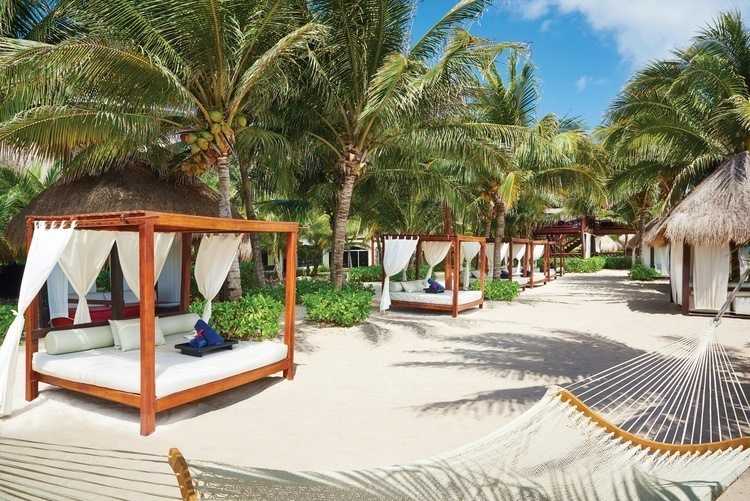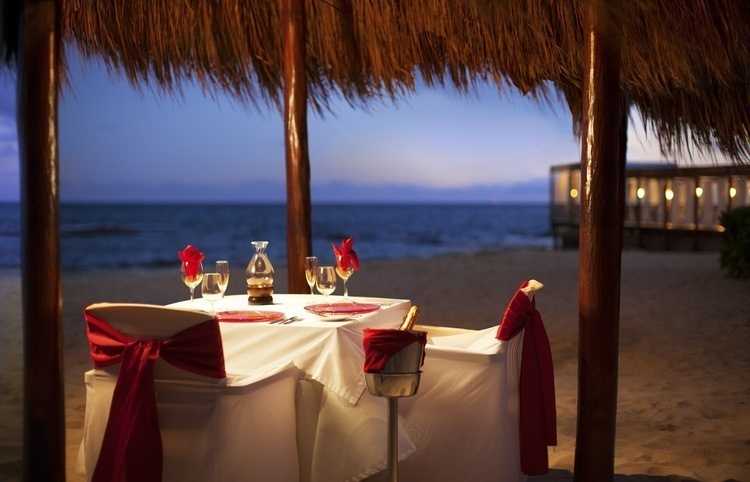 TripAdvisor Review
Based on 15775 review
See all
The Dorado Royale, awarded 4 Diamonds by AAA for its high quality services, is an adult-only hotel built on 450 hectares of tropical jungle, set in the heart of the Mayan Riviera and facing the extraordinary Mexican Caribbean; It is a paradise where everything is designed to help you reassure, relat...
More details
Availability
Select the date of your trip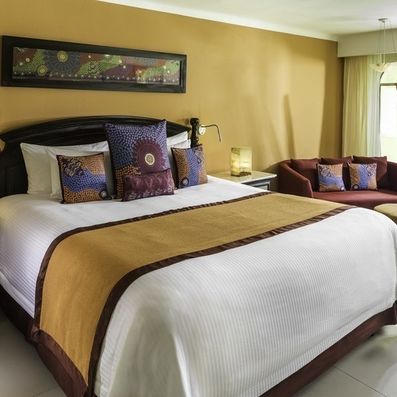 BEACHFRONT JUNIOR SUITE
These flaming large size suites are located in one of the steps of the beach, with a king size bed, contemporary bathrooms with double washb...
See more details
Cancellation Policy
Amenities in this room: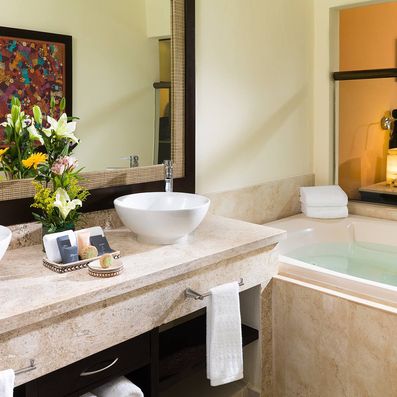 BEACHFRONT HONEYMOON SUITE
These stunning suites offer elegance, charm and romance with a stunning Caribbean view; excellent to forget all the past and enjoy paradise ...
See more details
Cancellation Policy
Amenities in this room: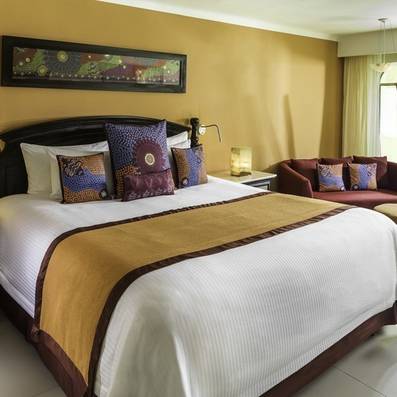 LUXURY JR SUITE
These flaming large size suites feature a King size bed or 2 double beds, contemporary bathrooms with double washbasins, showers with glass ...
See more details
Cancellation Policy
Amenities in this room: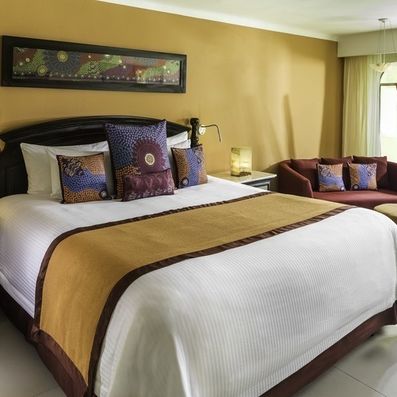 SWIM UP JR. SUITE
Salt directly to the slow river that crosses just in front of its terrace which connects with a pool and a swim up bar. These Swim-Up suites...
See more details
Cancellation Policy
Amenities in this room:
Property Info
The Dorado Royale, awarded 4 Diamonds by AAA for its high quality services, is an adult-only hotel built on 450 hectares of tropical jungle, set in the heart of the Mayan Riviera and facing the extraordinary Mexican Caribbean; It is a paradise where everything is designed to help you reassure, relate and enjoy every moment of your vacations. You'll find first-rate restaurants, renowned chefs, personal concierges and bars that serve first-class brands.
Check-in starts at: 15:00
Check-out ends at: 12:00
Property Amenities
Reception services
Services / Luggage Storage
Exchange
Wi-Fi
Cleaning / Laundry Services
Laundry / Dry Cleaning
Online check-in
Accepts major credit cards
TV
Tennis court
Wedding Service
Jacuzzi
Business Facilities / Facilities
Balcón
Con una piscina al aire libre y muchas otras instalaciones recreativas a tu disposición, no te quedará ni un minuto libre. Se ofrece también conexión a Internet wifi gratis y una zona para barbacoas.
Ropa de cama
Conference Center
Coffee/Tea Maker
Accommodation
24-hour room service
Food & Beverage
Special diet menus (on request)
restaurant
Buffet Restaurant
24-hour room service
Transport options
Online check-in
Towels and bed linen
TV
Valet Parking
Towels and bed linen
Wellness facilities
Bar
Free fitness center
Massages on Request
Direct beach access
Massage Service
Spa
several
Special diet menus (on request)
Stores
Gift Shop
Business center
Relax at the full-service spa, where you can enjoy massages, body treatments, and facials. You're sure to appreciate the convenience of ski-in/ski-out access at this hotel, which also features 2 indoo
Guest rating
TripAdvisor
Travelers rating
Excellent

11478

Very Good

2566

Good

932

Reasonable

497

Bad

303
Travelers profile
Business

242

Couples

9718

Solo travel

181

Family

1562

Friends getaway

1741
Scores Summary
Cleanliness

Location

Rooms

Service

Sleep Quality

Value
Great, friendly entertainment staff!
Reviewed 18 january, 2022
Victor did a wonderful job taking care of us at the various entertainment events. Specifically, he was running the rifling and archery events. He remembered our names and was also patient in his instruction! We also enjoyed a round of tennis and had the entertainment staff be very helpful in lending their equipment even as they were closing. Great customer service!
chazliez88
Excellente!!!
Reviewed 18 january, 2022
My wife and I spent our weeklong honeymoon here and it was everything we could have wanted! We had such an amazing time here, it was nice and quiet, with not too many people and just a very calm vibe. The staff was excellent and we always made sure to tip them well because of it. The entertainment team consisting of Victor, Isabel, fernando, and miguel were all wonderful hosts and a delight to spend time with, they all spent time to get to know us and learn more about us and share with us what they knew about El Dorado. The grounds were always very tidy and near, and everyone was always so friendly, it was uncommon for anyone (staff) that didnt say "hola" when you passed by them. The beach was the best by the casitas, it was a little bit of a long walk everyday to walk back and forth to get to places but i guess we needed the excercise since we ate like 4 times a day, haha. Overall, this stay and experience was amazing and we would definitely come here again.
319chandlerp
Not as good as Sandals but still worth a visit
Reviewed 18 january, 2022
Arrival/Departure, Covid Test and Grounds - We were welcomed at the door and asked to fill in an online form for our covid departure PCR test. We didn't get chance to complete it before we reached the front of the queue for check in. It was then a little confusing then being spoken to by 2 members of staff at the same time, although we didn't mind too much as we were also being served cocktails! Once we were checked in we were given a tour of the beautiful grounds in a golf buggy and had our bags taken to our room. The bell boy was great as there were 3 flights of stairs and no lift to the room! Check out was just as easy. We completed our covid test form later that day in the bar over drinks. The confirmation of the appointment didn't come through until a few days before we were going to leave. On the day of the test you have to go to reception before your test to get a slip of paper that you take to the Ballroom next door where the tests are done. The signage is terrible for this so give yourself a bit of time to get there. You do not need to go at the time on the email, you can go any time on that day. The test itself was quick and easy and we had the results about 24h later. Room - We were upgraded to room 5125 which we found out is usually the members area. It was a very nicely appointed room with a lovely view over the Spot pool, the balcony had a hammock and there was a Jacuzzi tub in the bathroom. The toiletries were replenished daily as was the mini bar (beer and soft drinks, crisps and choc). We had read before we went that there is an expectation to tip to receive good service so we left tips daily in our room which seemed to have the desired effect. The only negatives for this room were that the balcony door was very heavy to open and on the last couple of nights a loud vibrating/buzzing noise started up which kept us awake all night. If we had stayed another night we would have asked to be moved. Pools - There were 5 pools available to us on our stay. Spot was by far our favourite. It was very clean, a lovely temperature and peaceful (low level music). It was not busy and we were able to get a Bali bed every day if we arrived before 9am. It had a swim up bar with lovely staff who also came to your Bali bed to take orders. We also tipped the bar staff for each order. La Isla pool was definitely the younger, lively pool with the daily activities, foam parties etc. We chose to stay there on Christmas day for the fun atmosphere and booked one of the Bali beds with butler service and champagne. This was an extra charge but they were very attentive and we felt it was worth it for Christmas Day. Fuentes pool was very shaded so we didn't use it, we wanted alcohol so didn't satay at the Health pool and Tucanes pool was very small and often used for weddings so we didn't go there either. There are also Casitas pools but you can only use them if you are staying in one of the Casitas rooms and Generations pools but they are a long way away. There are no outdoor hot tubs/jacuzzi unless you are staying at the Casitas. Beach and Sea - The beach and sea were very disappointing. If you are a beach person I wouldn't recommend this resort at all. They are admirably doing a lot to conserve the coast line and create an artificial reef but unfortunately it looks awful with large concrete pyramids scattered all along the beach and water. I think they are supposed to be further out but a hurricane has moved them very close to the shore line. We did however book a Bali Bed with butler service and massage in the Royal Oasis section on my Birthday which had an almost uninterrupted view of the beach/sea and made for a lovely day listening to the waves. Food and Restaurants - We are foodie people so have high expectations. Overall for an All Inclusive it wasn't a bad attempt but gourmet it is not! Unlike other reviews we had no issues getting reservations at the restaurants we wanted, but we did book them in advance with the concierge for the week at the beginning of each week we were there. The first night we went to the Royales D' Italia Villas. The food was good but the house wine is very bad and the air con is set to freeze level! Santa Fe was very disappointing. We went there specifically for the steak menu (this is an extra charge), but even though they gave us the menu they had almost none of the stakes available! We decided to have the lobster (also an extra charge) but it was pretty bad and definitely not worth it. I would also advise not to bother with desert anywhere as they are all like airline/canteen deserts.... Kampai was very good. The ambiance and service was great, the sushi and curry were very tasty. This was by far our favourite restaurant. Fuentes was a great night out (extra charge). The food was good and the presentation was great fun. We went twice, once on the Fire night and once on the Christmas Eve special. The special was however disappointing as they didn't do some of the fun things from the previous time…. La Isla is the only outdoor dining option. It was a nice setting and the food was ok but it was very busy, some food came cold, starter and main were delivered all at once. Habb was the only restaurant we went to in Generations and as we were not staying there we were only allowed to book after 8:30. The service was poor. The popadoms, nann and curry we all very oily. The setting was a bit 'child friendly wipe clean' for my taste so we didn't go to any others in the family hotel. We had room service on Christmas Day night which was cold and dry, i wouldn't bother with it unless you have too. For breakfast we either went to the Mexican or Cocotal buffet both of which were very good. The lunch options were very limited though and you couldn't get any food around the pool unless you were at La Isla. Spot, Rincon, Tucanes were all closed the entire holiday and Jo Jos no longer exists even though its still advertised! Spa - We had 3 different massages (extra charge) while we were there. 2 at the Casitas Spa and one on the beach as part of the Royal Oasis Bali bed package. The first time we went we did the water experience at Casitas before the massage which was quite good but the saunas were not available. All 3 massages were fantastic and I would highly recommend any of them. However, don't pay full price (if you can get them to give you a price list!) as there are always offers and bartering to be done! Entertainment - The Mexican Fiesta was great fun but the buffet is available for anyone and we were upsold a table for 2 with a bottle of Mexcal which in hindsight wasn't worth the extra charge we paid. We did however get a good seat for the entertainment which was very good (Mariachi band while you eat and then Mexican dancers showcasing different regions of Mexico after). As we were there for Christmas they had a tree lighting event in the lobby with singers which was fun, Santa come to the pool on a motorbike at La Isla pool and we had the Special Fuentes Christmas eve dinner. The house band Cygnus were cheesy fun, the Michael Jackson tribute and Acrobatics show is worth a watch. General - The mobile app is a bit hit and miss but still gives you some useful information. The personal concierge was great, he booked all our reservations for us, came to see us every day at the pool, helped my husband find me a birthday card, wrote me a card from himself and gave us discounts for everything he could! The golf buggy's are a good way to get to Generations but don't bother with the stops, they come at no particular time and you can jump on anywhere when they go past. Be prepared to tip everyone to get better service, this is hard as a Brit to understand this but it's normal for the American audience. Membership/Timeshare Scheme - The biggest negative for me was that the hotel is very setup for members who have a kind of time share system in place. There is a noticeable difference between the treatment of the members and the non-members. I joined a few Facebook groups to get an idea of the place before I arrived and got a very distorted view of the resort as they were mostly members who get a totally different experience. The members we spoke to while we were there seemed disappointed with what they had paid for and were quite vocal about it. We were not members and were aware of the scheme before we arrived so felt what we paid for was good good value for money! Its very hard to know difference between what is Royale or Casitas or Members etc. before you arrive as all the comments/reviews/ groups/apps/pages etc. have everyone on them and they all have very different experiences and opinions depending on which they used, it was still not very clear when we were at the resort but no one seemed to be monitoring it anyway!
HappyTravelersVR
1 Week vocation
Reviewed 17 january, 2022
Stayed a week at El Dorado Royale. The resort has some of the best selection of staff I have ever seen, so polite and so friendly that make the visit truly welcoming. You can tell that they really want you to have a good time. My rating goes to Four star purely because the beach is very uninviting and seeing the rocks out there was shocking for us, secondly unimpressive is staff at the health Bar, not the servers but the staff that cook within the bar , so Ignorants and so rude that really is unimpressive. The health bar closes at 5 pm we went at exactly 4 pm and we were refused food because the staff said he has an event to deal with and no time For others to Cook, this was a bitter because we had just missed lunch from the restaurant time slot and they we're preparing for dinner times. The rooms needs an update, from the shower to the bed.we were staying at the room 4328 and there is no caffe table in the balcony😕. We would like to say our special thanks to La Isla restaurant the staff are amazing in particular Samy, the guy is so decent and so positive that plays a huge part of us dining more often at La Isla, we value it as the best restaurant for casual dining in the resort. The second most impressive restaurant in the resort was the Italian by the Casitas. Therefor our rating goes like this: La Isla 5/5 stars, The Italian restaurant by Casitas 5/5 Campari 4/5 La Fuentes 1/5 stars ( absolutely a rip off your money) we saw the show last Saturday and we had a table of 4 and if they noticed we were the guys that left in the midd of the show. The room quality , 3/5 stars Cleanliness 5/5 stars The Spa 3/5 stars, purely because tried to over charge us, the deal Is done by the pool at the different price in dollars and then you sign in the spa a bill in Mexico pesos that comes more then you agreed to. ( the reception staff sorted it though)
visi111
Fantastic staff made our holiday really special!
Reviewed 17 january, 2022
We stayed for 9 nights and had a fantastic stay at the El Dorado resort. The room was spacious and clean and our maid was really lovely (we stayed in room 905). The food was excellent. We loved the atmosphere at La Isla as the staff were amazingly friendly and the service was outstanding. Jorge was one of the many waiters who went above and beyond at La Isla. At El Rincón Mexicano restaurant, the burritos were particularly tasty at breakfast. The Italian restaurant in the next resort along (Casitas) was extremely classy - each dish was well presented and soooo tasty! We went to the smoothie bar in Casitas a couple of times and doubled up on drinks to save walking to and from the beach in El Dorado and got a bit of attitude from the lady making the drinks (she seemed annoyed that we had asked for two, even though each drink was in a very small plastic glass.) That said, the smoothies were very good and so fresh! In terms of activities, we enjoyed the free bike tour with Isabel who was not only funny and charming but knowledgeable too and she even came to find us on our last day to say goodbye which was a nice touch considering how many people she interacts with on a daily basis. It was so nice that she remembered our names. :-) Clemente at the Spot pool near El Rincón Mexicano was probably our fave staff member we met. He looked after us so well, really got to know us, was friendly, funny and just an all round lovely guy. We were genuinely sad to have to say goodbye to him. Things that could be improved but weren't disbarrers were: - the smell that appeared after a few days around the accommodation block. It smelt like drains / toilet waste and it was pretty unpleasant at times - our minibar snacks were...a packet of crisps. And they didn't get topped up for a few days at a time. Same for the drinks. - Communciation from the Concierge. One said we had to - When it was busy, there were often not enough towels at the pools. A queue formed when a staff member came to top them up! - The room was quite dark and a bit tired looking and could do with a little updating / refresh. - There's only the martini bar that is open pretty late and it's freezing inside as they turn the air con up so high! These are very minor issues and overall we had a great time and loved the resort (and the chocolate martinis!). We didn't want to leave and we believe that was mostly down to the excellent service we received from the staff onsite. Thank you for such a wonderful experience! Enjoyable, relaxing and fun with great food - what more could you want?!
smudgerette