Cliffbreakers Riverside Hotel & Conference Center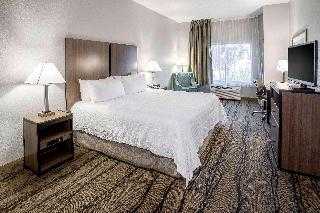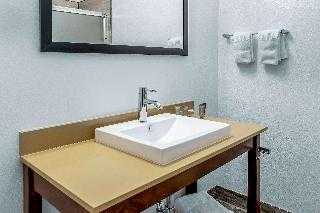 TripAdvisor Review
Based on 46 review
See all
Enjoy professional service, chic accommodations and a convenient location at our pet-friendly hotel in Rockford. Amenities include free WiFi, free hot breakfast, meeting space, a fitness center and an indoor heated pool. Guest rooms feature microwaves and refrigerators, premium bedding, work desks, ...
More details
Availability
Select the date of your trip
Select the date of your trip to check room availability.
Property Info
Enjoy professional service, chic accommodations and a convenient location at our pet-friendly hotel in Rockford. Amenities include free WiFi, free hot breakfast, meeting space, a fitness center and an indoor heated pool. Guest rooms feature microwaves and refrigerators, premium bedding, work desks, flat- screen TVs and coffee makers. As a guest of our hotel in Rockford, you will have easy access to activities and attractions like the Coronado Theatre, Anderson Japanese Gardens, Discovery Center Museum, Nicholas Conservatory and Gardens, Burpee Museum of Natural History and the Midway Village M...
More details
Check-in starts at: 15:00
Check-out ends at: 11:00
Property Amenities
Reception services
Concierge
Guest rating
TripAdvisor
Travelers rating
Excellent

21

Very Good

13

Good

5

Reasonable

1

Bad

6
Travelers profile
Business

8

Couples

11

Solo travel

3

Family

14

Friends getaway

1
Scores Summary
Cleanliness

Location

Rooms

Service

Sleep Quality

Value
It was clean....that's about it.
Reviewed 21 july, 2021
So the hotel was clean and some of the staff were nice...others not so much. The hotel boasts riverfront and nice views but the property is completely overgrown and you can barely see the river. The bottom floor of the hotel was completely closed to guests and that's where the balcony is! The pool was closed for "maintenance." I wouldn't go outside alone after dark - neighborhood is a bit shady. We were there 3 nights - asked housekeeping to trade us towels on end of day 2 and they told us they had other guests coming so didn't have a lot of spares....um I'm a guest too! Breakfast consists of bagels, breakfast bars and oatmeal AND they have a sign on the refrigerator that only one bottle of juice allowed per guest a day! If you are just looking for clean and cheap - its ok - otherwise keep looking.
Departure237136
Stay if you want to change your own sheets!
Reviewed 21 june, 2021
We went to visit family over Memorial Day weekend. Choice Hotels has always been our go to hotel chain. After this trip and the lack of customer service afterwards, I would rather stay in my car than stay at another Choice Hotel. The reviews that I saw for this place were actually pretty decent so I wasn't too worried. After nine hours of work and seven hours of driving I was ready to take a load off. We got all of our stuff to our room and noticed that the room was filthy. In a time of Covid, you would think a hotel would take extra care to wipe surfaces down, not less. There was a ring of dirt in the tub along with water spots on the faucet telling me it was not wiped down. The plastic cups in the bathroom had a plainly visible sticky substance on it as did the bed side table. I brought the sticky cups to the front desk and got an apology and a new room....no help to move all of our stuff but not that big of a deal. The new room was a lot better after wiping the noticeable dirt on the door right next to the door handle. The next day we were out and noticed the room was not made up upon our return that afternoon. Our thought was maybe they came around while we were there. When we came back to another day of our room being neglected that maybe a request for housekeeping would be required because of Covid. That happened at the last hotel we stayed at. When we asked on our way out for housekeeping to come to our room they said that they "do not do housekeeping service because of Covid" which is backwards logic in my opinion. Covid should require MORE cleaning not LESS. When we asked about toilet paper and towels they gave us some. We asked about getting our sheets changed we were handed a set and told to take care of it ourselves. I am not sure in what world it is ok for someone who is paying more than $100 per night to change their own sheets but we had quite enough. We checked out a day early and stayed on familiy's couches and floors. When we called Choice Hotels after we got home to file a complaint I could tell the person on the other end of the line wasn't going to be any help. When I told her that we checked out early she called me a liar by telling me that wasn't true, even though I was looking at the reservation email as I talked to her. I requested to speak to her manager and was told she didn't have one. I then asked to speak to anyone other than her and she hung up on me. I have asked multiple people multiple times in the weeks since for a phone call from someone at Choice Hotels to no avail. The manager of this facility didn't feel the need to call either. I instead got a generic email apologizing. By the looks of it they send a lot of those emails. It didn't warrant a phone call apparently. This place needs to be shut down and my 10+ year relationship with Choice Hotels is over. Our sales staff has been instructed to avoid Choice Hotels as well. Covid has done a lot of damage to our country. You can count Choice Hotels' customer service as part of the damage done. Good luck.
chrispD4725IE
Multi-visitor to the Riverview Inn and Suites
Reviewed 19 march, 2021
My family and I have stayed at this hotel multiple times. We have had good service from the staff each time. Since this is close proximity to our other family members it is an ideal spot for us to stay. We stayed here last near Christmas (2020) and are scheduled to return next month.(April 2021). We stayed in the suite overlooking the river and the park across the way. It is close enough to park we walked over and walked the area. The suite was nice and clean. We like having a fridge and microwave in our room when we travel. Plus a coffee/tea maker right there. Since Covid we were reminded to wear mask on entering leaving hotel. On our visit the staff all had mask. We saw the cleaning being done so there was no problem with cleanliness. Breakfast area was roped off but there was a very nice lady getting anything we wanted for us. I have had the continental breakfast at other places and this meal was just fine. We appreciate this hotel and staff. We have stayed here a few times before and have always has good service that is why we keep coming back. I really don't know answers to dry cleaning, banquet rooms and such since I have never had need of these services. I would suggest calling hotel to get the details on these services.
DarleneC358
The hotel is in a GREAT hideaway from traffic but seriously in need of modernization!
Reviewed 19 january, 2021
Our OVERALL stay was nice. Being a frequent traveler, the hotel looks like it's shucked in the early 80's. The continental carpet is dull/horrific looking and needs to be replace throughout the entire hotel. We had a 1 level vs upstairs bedroom suite. The view of the river was nice, and each room was VERY spacious. But that's just it, it was a room that had NO pizzazz to it. It was just pure DULL! The restroom which is in bedroom was the only modern thing in the room which has a shower (no tub) and 2 face bowel sinks. IMO the price of the room should be cheaper and have NO match to other brand name hotels especially since their utilizing the word: suites. I got a chance to go to other rooms and they looked good (for sure BETTER than our suite). Housekeeping staff was NICE and most of FD staff but one of them was aggressive in tone.
CR_Garner
Short Stay
Reviewed 11 october, 2020
Stayed one night. Hotel is pet friendly with $25 per night charge. Staff were wearing masks but most guests were not. Staff did not enforce made it very uncomfortable. Hotel was ok for a night but had deferred maintenance issues. Elevator was grimy and loud. Parking lot was large but seemed sketchy. It wasn't well lit. Lots of green space to walk dog.
JyssicaS