VidaMar Resort Hotel Algarve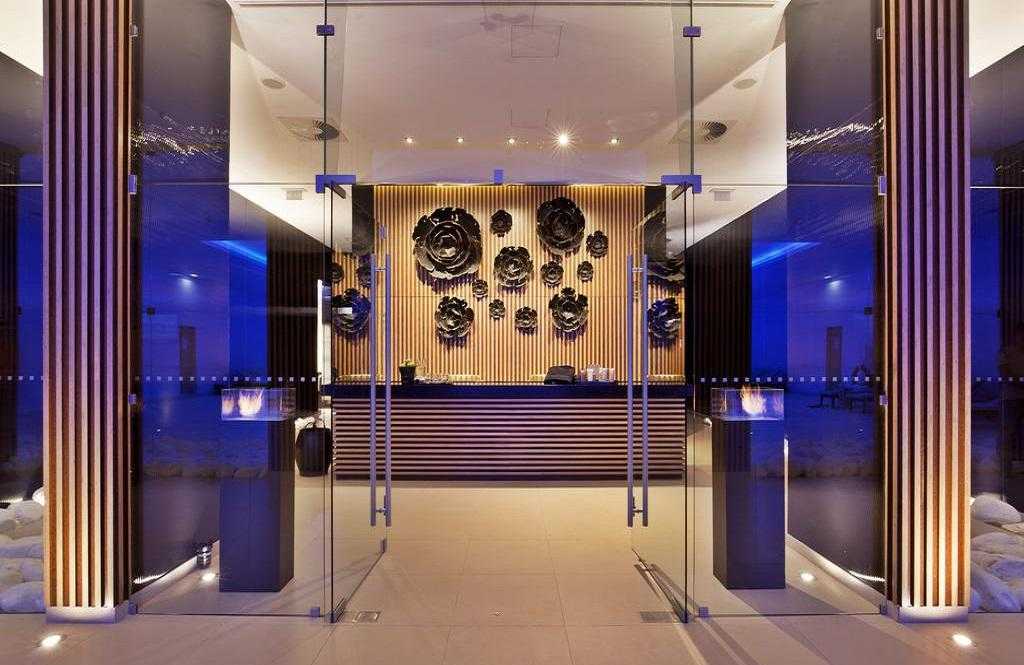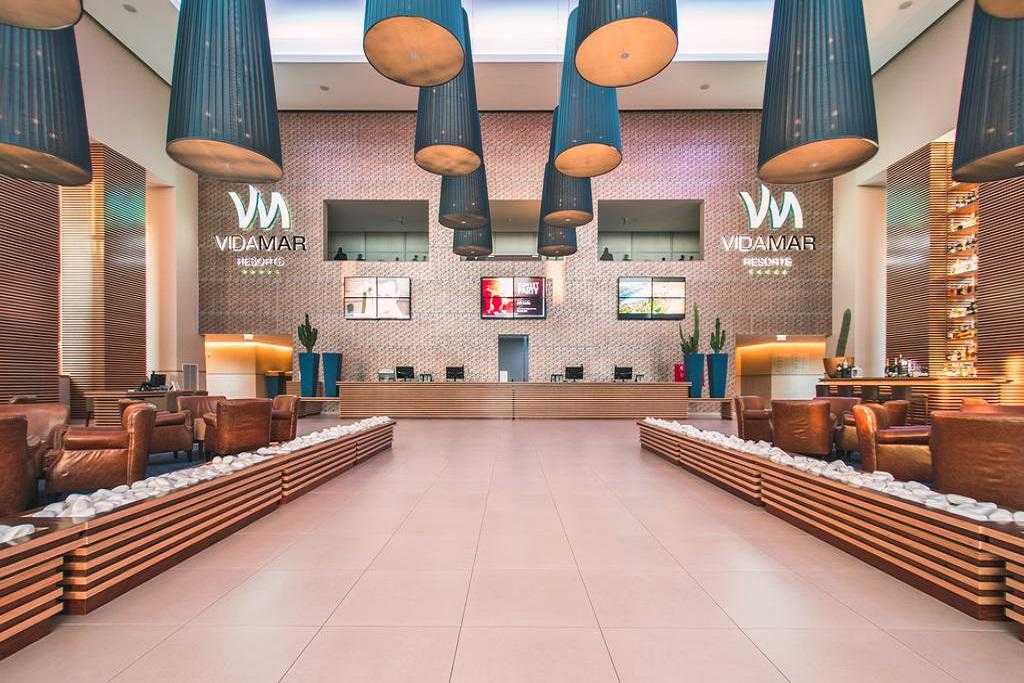 TripAdvisor Review
Based on 1574 review
See all
Beloved neighbour of a lovely nature reserve, with direct eye contact to the infinite blue of the Atlantic Sea and closest as it can be to one of the greenest golf courses in the south of Portugal, VidaMar Resort Hotel Algarve brings you to the land of dreams. Here, VIDA and MAR will provide our gue...
More details
Availability
Select the date of your trip
Select the date of your trip to check room availability.
Property Info
Beloved neighbour of a lovely nature reserve, with direct eye contact to the infinite blue of the Atlantic Sea and closest as it can be to one of the greenest golf courses in the south of Portugal, VidaMar Resort Hotel Algarve brings you to the land of dreams. Here, VIDA and MAR will provide our guests with a huge variety of unique moments. Explore a oasis with themed swimming pools and refreshing palm trees, indulge yourself in meals from the 4 corners of the world or let yourself be conquered by a service as brilliant as the sun of the Salgados beach. Enjoy these unforgettable experiences ac...
More details
Check-in starts at: 15:00
Check-out ends at: 11:00
Property Amenities
TV
Towels and bed linen
TV
TV
Concierge
Concierge
Luggage room
Luggage room
Concierge
Towels and bed linen
Gym
Luggage room
Clothes dryer
Garden
Towels and bed linen
Clothes dryer
Towels and bed linen
Concierge
Garden
Concierge
Towels and bed linen
Towels and bed linen
Towels and bed linen
Luggage room
Towels and bed linen
Gym
Concierge
Concierge
Gym
Concierge
Transport options
Towels and bed linen
Towels and bed linen
Reception services
Concierge
Concierge
Guest rating
TripAdvisor
Travelers rating
Excellent

756

Very Good

476

Good

197

Reasonable

77

Bad

68
Travelers profile
Business

37

Couples

545

Solo travel

14

Family

726

Friends getaway

82
Scores Summary
Cleanliness

Location

Rooms

Service

Sleep Quality

Value
Needs lots of attention
Reviewed 7 november, 2021
This hotel unfortunately, is never a five star hotel. Cold food both morning and evening . Outdoor bar closed for 3 days even when sunny and nowhere else to eat . We went out for a family wedding and both myself and my husband at the moment have walking difficulties but at no time were we offered any help whatsoever in the dining room, apart from once when the only waiter in the restaurant worth his salt, offered to carry my husbands meal back to the table Room was fine, but cannot believe the only interconnecting rooms , which we needed, were overlooking the car Park . Pool needs attention badly , decking broken in 'kids pool and an accident waiting to happen . We did report this and their answer was to stick a table over the Broken decking and kids being kids this table was soon removed. Have they not heard of security taping to alert people to this . This had still not been looked at in the 8 days we were there. Bins overflowing , not emptied around the pool for days . Pool towels !!!! My dog has better in his kennel. Definitely need a car as the only restaurant nearby was on the beach next to hotel OS SALGADOS which we cannot fault , excellent service and cuisine. Come on Vida mar up your game. Would definitely not visit again
MargaretAB10
Not what we was expecting
Reviewed 4 november, 2021
We have stayed in this hotel 4 times and have never had any problems,with the easing of restrictions we booked to come back and it wasn't the same experience as we had encountered before.You have to book your slots for all meals, food was cold be it at breakfast or evening meal and not a good variation from day to day ,if you chose to eat in the Olivo restaurant be prepared for your steak not cooked as you would like it,poor cuts of meat and covered in salt(not to everyone's liking),we booked a room with pool view we couldn't see any of the pools as the palm trees had grown up so tall that there was no view,there is no air conditioning,tea and coffee facilities have to be collected from reception,sugar and milk you now have to call housekeeping and hope they arrive with it before you go to bed.The very popular shuttle bus to Albufeira is no longer available so a taxi is around €15 and we are more than happy to pay for it ,all in all the hotel is looking tired ,the decking around the pool is not at its best cracks are very visible,it's such a shame as we have always enjoyed coming here to stay
Allisonkp
5*HOTEL WITHOUT WARRANTY OF SECURITY OF YOUR GOODS, WITH INCOMPETENT MANAGEMENT AND EMPLOYEES
Reviewed 31 october, 2021
I do not recommend it at all ! Hotel not to be repeated for serious reasons. We are a portuguese couple living in Portugal, I'm a physician and my wife a state employee. We went on the holiday of 5th October to spend the sunny 4 days at this Hotel (2 to 5/10) I was shocked and very disappointed ! Terrible hotel that looks more like a 3 star than 5. We were assigned room 329, where was stolen an expensive piece of clothing of my wife ! As soon as we returned home, when my wife opened the suitcase, she noticed the missing piece that she neither even used during stay nor took it out of the suitcase. We immediately reported the Hotel, and the Duty Manager, Luis Camilo, asked me to send the complaint by e-mail, explaining and illustrating the missing item of clothing with photos. As they didn't respond to the incident, I called again the hotel's Duty Manager, who not only didn't answer the phone call, but also didn't call me back. I asked to speak with the General Manager João Cardoso, who always trying to camouflage the situation and avoiding the issue, to the point of saying that the hotel neither had surveillance cameras in the rooms nor the employees had labels on their foreheads to accuse them of anything. Worse, he hung up the phone on my face ! Indeed, he doesn't deserve to lead the position of director with those bad manners. We are talking about a 5* Hotel ! Be careful with the mess in the buffet, everything disorganized and also with a poor performance of some workers, namely some foreigners without know-how for the job and don't speak anything of portuguese to interact (with the portuguese customers of course) What a lack of rigor and scrutinizing in recruitment ! In the room there is a kettle for coffee but we have to go to reception every day to ask for coffee and sugar to take back to the room, something never seen anywhere and shameful. The pool deck had several points where it was broken, sometimes causing accidental falls.
Truth-motto
Such a shame, the food let's the hotel down
Reviewed 22 october, 2021
We stayed at the Vidamar as it was the venue of our daughters wedding. I had visited the hotel before the pandemic to look at the venue and it was lovely. But our experience when we stayed for 11 days was not great. Most of our complaints are regarding the selection and coldness of hot food. Constantly food items were cold, the hot breakfast was always cold and the evening meal was no better. So much so we ate 4 times in the hotel and we were on a half board basis. We did speak to staff members and they were not interested. The hotel ran out of certain types of alcohol which two days later it has still not replenished, Disaronno, Archers even apple juice it ran out of. We did ask to speak to the F&B Manager but that never happened. We were so concerned about the food at the wedding but somehow it was great. If only it could have been for the rest of our stay. The pool bar food is good because it is served to order so it is always hot. If you stayed here and were only bed and breakfast you would probably think it was OK. But it did not deliver 5 star standards like it should have. Yes I understand Covid has been an issue but to try to get back to normal and be substandard is not going to entice people to return to the hotel. We have been coming to the algarve for many years and have great experiences that we brought a home here, but we were told to attend the wedding we had to stay at the hotel. If thus had been our first experience in the algarve we would not be going back.
Debra M
Avoid if you're expecting a 5* resort
Reviewed 20 october, 2021
Please don't stay here if you expect a 5 * experience. We've stayed here before and had a great holiday. Sadly it's gone downhill at a rate of knots. The rooms are still of a good standard, although could do with a kick of paint, and the location is superb. That's were it ends. There are only two restaurants open; one a buffet restaurant ( which is more a cafe). Everyone using the same serving utensils which is alarming in the current conditions. The food is substandard - since when have sausages been a dinner option in a 5* resort? Soup lacked any taste whatsoever, food was cold, lamb was tough. Formica tables and cutlery in a paper bag! Really! Guests had little regard for dress code or requirements for face coverings. Please don't continue to market yourselves as something you no longer are. Holiday booked through Jet2 who also marketed this as a 5* holiday - I've yet to receive a response from them.
K652BYmariad