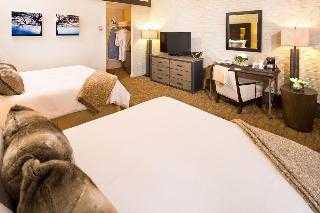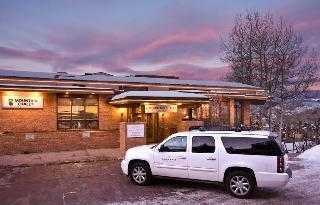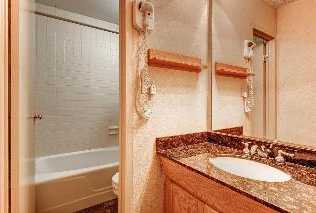 TripAdvisor Review
Based on 222 review
See all
This lovely hotel is set in Snowmass. The total number of accomodation units is 64. Clients may take advantage of the Wi-Fi connection on public areas at Snowmass Mountain Chalet.
More details
Availability
Select the date of your trip
Select the date of your trip to check room availability.
Property Info
This lovely hotel is set in Snowmass. The total number of accomodation units is 64. Clients may take advantage of the Wi-Fi connection on public areas at Snowmass Mountain Chalet.
Check-in starts at: 15:00
Check-out ends at: 11:00
Property Amenities
Reception services
Concierge
Guest rating
TripAdvisor
Travelers rating
Excellent

89

Very Good

77

Good

30

Reasonable

12

Bad

14
Travelers profile
Business

19

Couples

52

Solo travel

7

Family

76

Friends getaway

37
Scores Summary
Cleanliness

Location

Rooms

Service

Sleep Quality

Value
Am I a house guest or a hotel guest?
Reviewed 24 january, 2021
Lacking Continuity. The ladies at the front desk at this hotel make you feel more like an annoying house guest rather than a hotel guest. They don't like people coming and going and asking questions and it shows. Someone should remind them they work in the service industry. They have a sign up sheet for the hot tub and I wanted to peruse the open slots so I could decide which time I would like to swim, and this is hilarious, the lady wouldn't let me see the sign up sheet. She wanted me to say the time I wanted and then respond with a yes or no based on if that slot was available. Talk about petty, just let me see the sheet!!! No other employee acted so funny about it. Which is endemic here. The lack in continuity from one day to the next based in the front desk staff is annoying at best. We won't be back until the staff receive some level of hospitality training and the hotel institute some standards so they're not relying on front desk staff to make up rules night by night.
MegaGnome
Can't figure out who is in charge
Reviewed 24 january, 2021
Well we returned to the mountain chalet and we didn't have the same great experience. To be honest it seems as if the ownership of this hotel doesn't really care about what happens there anymore. There is no continuity from one day to the next. No one seems to be in charge, you're just at the mercy of the front desk staff and the mood they are in as they make up different rules each day. For instance one of our favorite parts about this hotel is the wood-burning fireplace. You can see my review from last year spoke about this amenity. However when we returned this year, we found the experience not so pleasant and relaxing. I made a nice fire one night and was actually told by a nice maintenance man as he was refilling the wood stuff what a great fire it was and if I needed any help. The next night we came and made the same type of fire sat and relaxed went to a room for a second to get some snacks and came back to see the fire has been spread out and put out. That's when one of the ladies from team cranky told us, with a furrowed brow and a frown, they have decided to arbitrarily limit the maximum number of logs allowed in the fireplace at any time to four. If you need to read that again please do so. They told me in a 10 foot wide fireplace that four half split logs was the maximum to burn. At this point I knew that woman had never made a fire in her life because no one can start and sustain a fire of half split logs using only four to start, or at a time. The complaint was that the fire was crackling. I almost didn't know whether to spit or go blind. It all went downhill from there as each day a different team of front desk personnel presented a totally different hotel experience. There was the cranky old ladies team(s), the fun young guys team (the young guys were the only ones who actually seemed to care if you were enjoying your stay) and then people who really seems to be kind of in the middle. So you get one maintenance guy and one set of front desk staff telling me how I've got the run of the place and I can make a fire so I'm comfortable. And then another set of front desk staff and maintenance to glare at you, scowl and make stupid rules as they scold you. I honestly got the feeling like I had just stepped into my big brothers room and was shouted out whenever I went to ask the wrong group a question. I like the Mountain chalet for the quaintness and value, but I probably won't subject myself to the unsettling experience of having different rules on different days and at different times of day instituted by the front desk staff.
hasbeentaken
Would definitely stay again
Reviewed 24 march, 2020
Our first time here with our senior ski club. Truly ski in/ski out with hot tub and heated pool next to the slopes. The building is older (are as many others on the mountain) but room was fresh and clean. Staff was wonderful; helpful,friendly even while the mountain was facing the COVID crisis which shut down the ski lifts during our trip. Breakfast was more than adequate, the winter-only soup lunch was quite good.
CoccinellaBoston
the very best in ski in ski out
Reviewed 13 february, 2020
This is the only place I will likely ever stay in Snowmass. Until I'm super loaded and can buy one of the trillion dollar places on the hill, that is. The best ski in ski out accommodations I have ever had or even heard described before. I kept trying to invent new scenarios that would allow me to go to the hotel on different levels and at different times for different purposes from the slope and hop back out to ski away. None were at all difficult. You could literally put your swim trunks on under your ski gear then stop at the hot tub at the end of the day, strip down and hop in. I was there with a pregnant wife and a 4 year old which made the location to the "skittles" gondola top station and the mall a priceless amenity of this hotel. They have a great wood burning fireplace and re-stock the firewood as you use it. They don't make any fuss if you are up there in that room having a legit bonfire in the 10 foot wide fireplace (I looked up inside and the flu must have been at least 8 ft wide). We made it a nightly ritual to go to the lobby, get some tea or hot chocy, and build a giant raging inferno to read and wind down in front of. We were often joined by kindred spirits, although you will likely have to deal with some uneducated maroon who can't read watching tv at some point, so just be patient and wait until they get up, take the remote, turn off the tv, then hide the remote under the couch cushions. Done, quiet at last. A tv in this specific lounge room is totally unwarranted and borderline ridiculous. Especially in the age of the internet when we can get all the information we need in seconds, what, really is the need for news casters or sports ball contests in this peaceful one of a kind environment? Oh well, you can't have it all, I suppose. After skiing right by the dumpster fire that is the Westin "ski in ski out" entrance, I was so glad I decided to go for the savings by staying here. That mess looked hellacious. Alternatively, our entrances were always clear and calm with very few obstacles between the slopes and the dining room or your hotel room. The breakfast exceeded my expectations with the variety and quality, and the soup lunch was a nice surprise with two choices, some breads and cakes from the morning set out along side. Now, why the four stars? Venga Venga. The mexican food restaurant up the hill. They played their music so loud for so long I actually had to demand our front desk call the police, which they did. I made the demand as the front desk of the Chalet were initially insistent that Venga Venga had the right to play until 10:00, but I had to make them understand that there are still limits on what is allowed until 10:00 almost everywhere in the us there are noise ordinances for just this reason. The police proceeded to promptly shut down the absolutely ridiculous noise level being acheived by the sound system at the Venga Venga. I can't believe that snowmass as an entity could tolerate this place. Totally out of place and unwelcoming in its behavior. Venga Venga should be shut down. I will have snowmass police on speed dial next time, but I won't let that stop me from staying here.
hasbeentaken
Great stay at the Chalet
Reviewed 3 february, 2020
Wife and I spent 5 nights at the Snowmass Mountain Chalet and had a great stay. They were very polite and helpful hosts at the front desk, and asked several times how everything was and if we had everything we needed. The chalet is perfectly located in my opinion, directly below the village mall, and right on the hill. We had room 216, which was a corner room, and literally right on the slopes. We walked down the stairs outside our door and were on the snow below Village Express lift. True ski-in/ski-out. We could hear the snowcats at night right outside our window. We had a deluxe king room, which was certainly dated and by no means fancy. But the bed was comfortable and the room provided us plenty of space with a couch, table & chairs, closet, etc. They could certainly use some updating to furniture, décor, sheets/bedding, and towels, but it was all fine, I suppose. The included breakfast was a nice compliment, but I have to question some of their methods (i.e., reusing certain items like sugar, milk, etc day to day, and leaving milk out on the table all morning, etc). We only tried the soup lunch once during our stay, and it was good and a nice option to have. The rest of the facilities were good. Definitely the best part about the Chalet was the location. We will likely stay here again on our next visit to Snowmass.
bguth11