El Dorado Seaside Suites by Karisma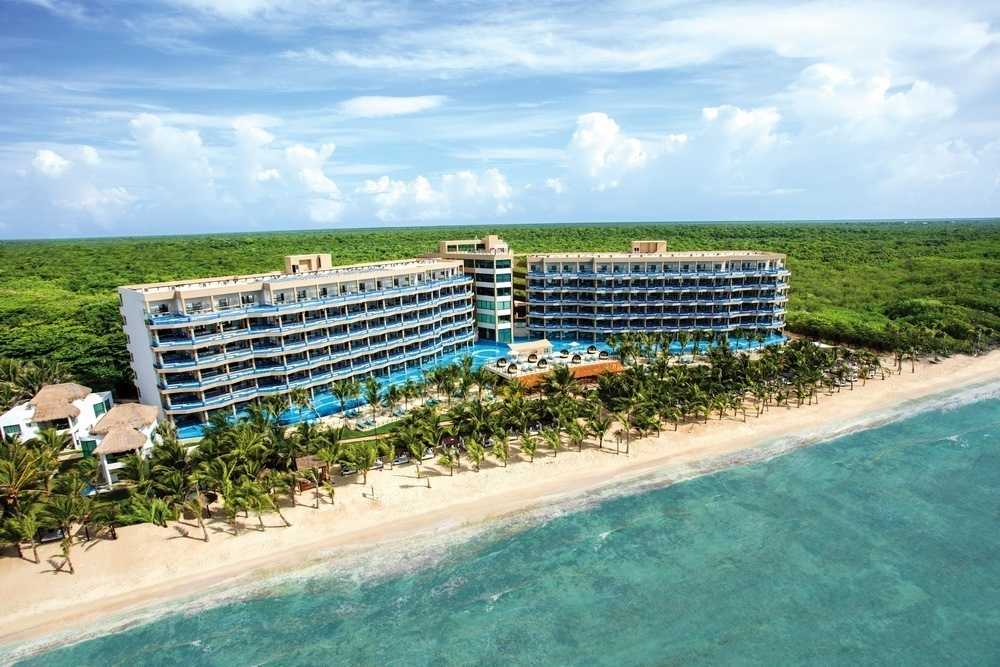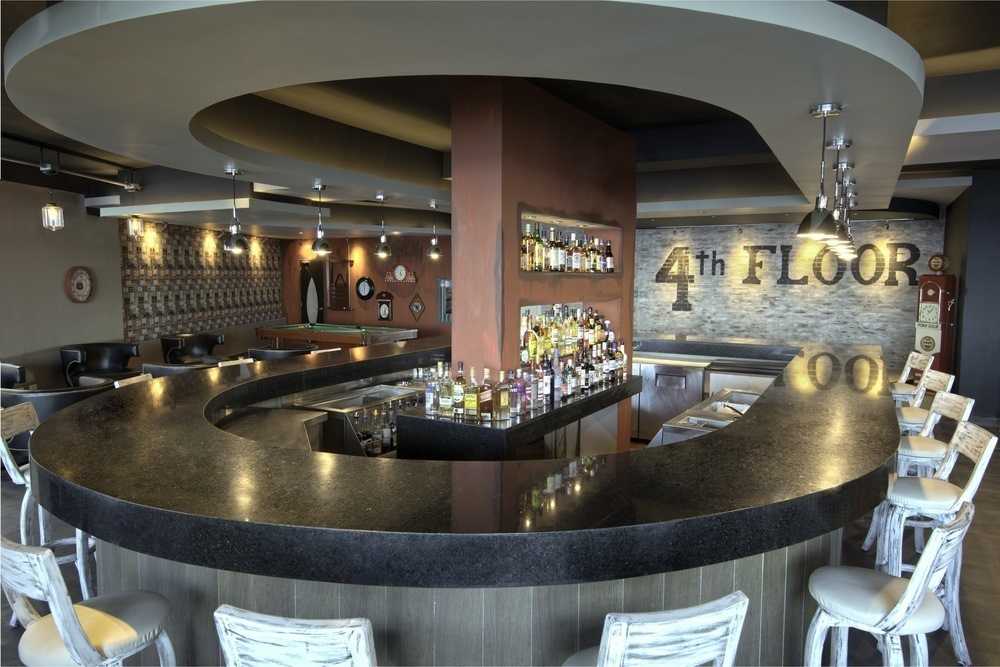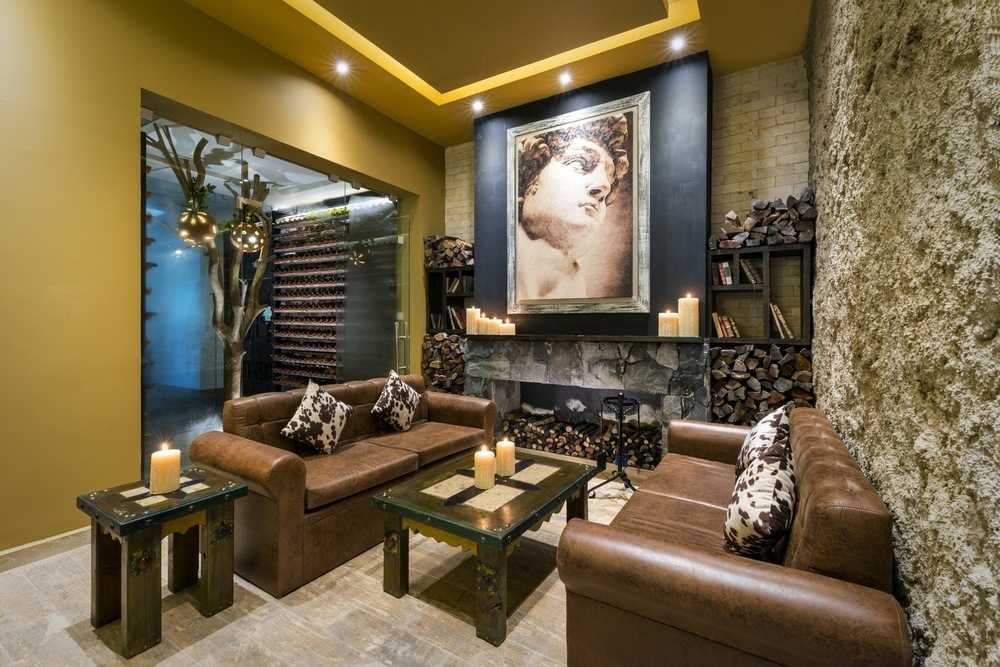 TripAdvisor Review
Based on 4723 review
See all
From the unique experiences of playing next to the award-winning El Dorado Seaside Suites resort with the AAA Four Diamond award. This incredible solo paradise for adults in Kantenah Bay is divided into different parts, Palms and Infinity. Escape the pure tranquility of Palms, the original part of E...
More details
Availability
Select the date of your trip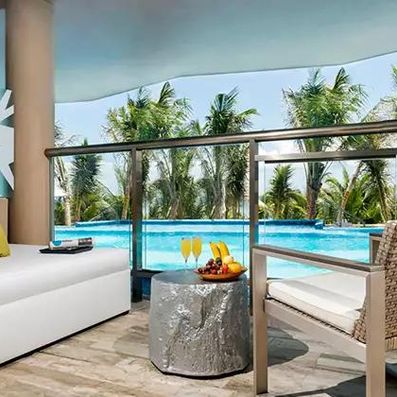 OCEAN FRONT SWIM UP SUITE
The elegant interiors of this suite offer a perfect and intimate space to share with your partner. Comfort and style is what offers our suit...
See more details
Cancellation Policy
Amenities in this room: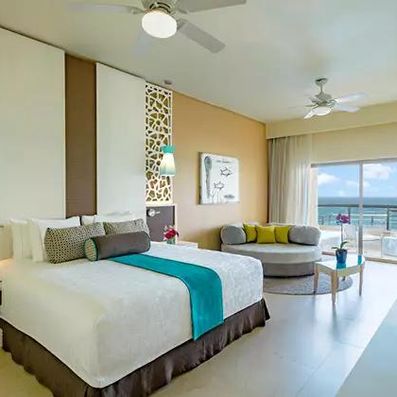 OCEAN FRONT HONEYMOON SUITE
The elegant interiors of this suite offer a perfect and intimate space to share with your partner. Comfort and style is what offers our suit...
See more details
Cancellation Policy
Amenities in this room: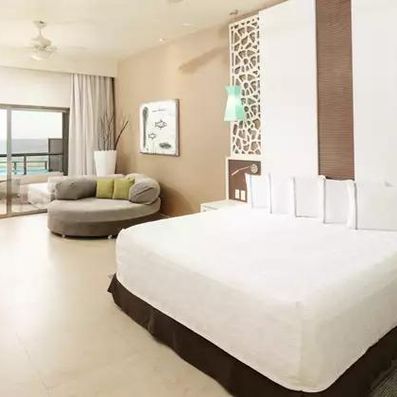 OCEAN FRONT POOL SWIM UP SUITE
The Swim Up Suite facing the sea offers sophistication and classic elegance with modern amenities - including an infinity pool with a balcon...
See more details
Cancellation Policy
Amenities in this room:
Property Info
From the unique experiences of playing next to the award-winning El Dorado Seaside Suites resort with the AAA Four Diamond award. This incredible solo paradise for adults in Kantenah Bay is divided into different parts, Palms and Infinity. Escape the pure tranquility of Palms, the original part of El Dorado Seaside Suites. The Palms section has intimate facilities, with authentic Mexican architecture, leafy vegetation and a quiet coconut plantation. It elects you to stay in the infinity emotion, the last resort incorporation and activity center. This new building overlooking the ocean has swim...
More details
Check-in starts at: 15:00
Check-out ends at: 12:00
Property Amenities
Reception services
Services / Luggage Storage
Terrace
Cleaning / Laundry Services
Laundry / Dry Cleaning
Online check-in
Accepts major credit cards
Polyglot Team
Bus parking
Butler
TV
Wedding Service
Bus parking
Butler
Playground
Accommodation
24-hour room service
Food & Beverage
Bar
restaurant
Buffet Restaurant
24-hour room service
Cocktail Services
Transport options
Pets not allowed
Spa
TV
Valet Parking
Towels and bed linen
Wellness facilities
Servicio de lavandería
Free fitness center
Direct beach access
Wheelchairs Access
Spa
Business Facilities / Facilities
Con una piscina al aire libre y muchas otras instalaciones recreativas a tu disposición, no te quedará ni un minuto libre. Se ofrece también conexión a Internet wifi gratis y una zona para barbacoas.
Spa
Conference Center
Coffee/Tea Maker
several
Special diet menus (on request)
Wheelchair Accessibility
Stores
Gift Shop
Business center
Relax at the full-service spa, where you can enjoy massages. You can take advantage of recreational amenities such as an indoor pool and a sauna. Additional amenities at this hotel include complimenta
Guest rating
TripAdvisor
Travelers rating
Excellent

3513

Very Good

721

Good

284

Reasonable

109

Bad

96
Travelers profile
Business

41

Couples

2945

Solo travel

72

Family

407

Friends getaway

494
Scores Summary
Cleanliness

Location

Rooms

Service

Sleep Quality

Value
Amazing experience &
Reviewed 22 january, 2022
What an amazing experience , after not being able to travel for two years. This is exactly what I needed! The pool staff Luis , Enrique & Ana & Jesus made everyday so much fun!! They engaged with everyone and ensured we all got in the pool and played all the games ! My friend and I have had the absolute BEST TIME !!
Jreid2022
Perfect.
Reviewed 22 january, 2022
Loved the food, entertainment and resort. All of the food we had delivered from room service was yummy. The coffee is phenomenal. Loved the entertainers at the Driftwood bar and pool. The Driftwood restaurant had my favorite meals.
briznanna
One of our favourite places in Mexico
Reviewed 21 january, 2022
We have visited Seaside Suites for a number of years now but obviously not for the last two. The team have worked very hard to keep our favourite place so special. Beautiful surroundings, lovely staff, attention to detail, fabulous food. Great support team and activities staff. Sandy was fabulous x
Explorer62425743674
Fantastico!
Reviewed 21 january, 2022
Everyone was so kind and helpful! Beautiful place kept in great condition! All of the staff were fantastic! I look forward to returning when we are able. I'm so glad that we were given this opportunity!
andrea19862022
Well meaning staff doesn't make up for terrible deficiencies and a crumbling property.
Reviewed 21 january, 2022
We were first time visitors to El Dorado Seaside Suites and were excited about our first trip to a "gourmet" luxury all inclusive resort. The only way to fully explain our many complaints is as a narrative. TLDR version at the bottom. We arrived to the property 45 minutes before sunset in our rental car. I was looking forward to seeing sunset from the beach, but it didn't happen at all because upon arrival, we were given the lengthiest runaround imaginable. Upon entering, we were told to go to one building by a guard. Halfway down the drive, we were stopped by another guard who gave us conflicting information, so we went where she told us. Upon arrival to this building, we stopped our car, parked, unloaded, and went in. We were then told we were at the wrong building, so we turned around, took our luggage, and went to another building. We pulled up and then were told to go to another parking lot and walk back. We parked down the ramp in a lot and went back to building #2 with our luggage. We entered the building and sat at the reception desk for 15 minutes. No eye contact was made and we sat there, missing the sunset. After seeing a person at another desk I finally went over and inquired and we were told that (of course) they could check us in. Check in was lengthy. We were asked to choose a scent and pillow option for our room and we were offered a drink. It finally felt like things were getting better, although we were missing the sunset. We were also told that dinner reservations had been made for us at the Italian restaurant at 9pm. It was 630 and we were starving and the Italian restaurant would have been my last choice. I figured we didn't have options, so whatever. When we finally finished the check in process, we were told we could go get a snack at the buffet restaurant in the registration building. We were instructed to leave our luggage near reception, it would be fine. We did as told and went to the basic all service buffet restaurant and had a few snacks to tide us over. It was fine. When we returned to where our luggage was, there were porters picking our bags up and moving them around. We ran up and told them they were our bags and we were checking in. We were then instructed by a surly porter to grab our bags and we would be taken to our rooms. We did as instructed and sat in an empty tram without further instruction while we watched the porter make manic phone calls and inquiries about some other luggage that had been left there. This went on for nearly 10 minutes. He finally seemed to have it all sorted then got in the tram in a huff without saying anything. To be clear, I don't blame this employee. The whole place seems to be running off of chaos energy and nobody seems to know what is going on. We enjoyed a two minute tram ride and were unceremoniously dropped off in front of the other reception building. We had been asked our room number by the porter, but we had no idea where to go. The tram left us there and we had no idea where to go. We wandered around with our luggage, and finally we found an employee who guided us in right direction. We were about four buildings away. When we got to our room, there was a horrible stench of sewerage near our front door. I shrugged it off. There was a welcome bottle of sparkling wine and a note from our housekeeper. There was also a door to our patio that would not fully close or shut and a reading light fixture next to the bed loosely hanging by a single screw. I wasn't impressed. Our check in process had taken nearly an hour, we had missed sunset, and we arrived to a smelly and broken room. I called registration to let them know about it and nobody answered. I tried multiple times over the span of ten minutes. Defeated and unwilling to hike to whatever building would help us, we unpacked. We showered and prepared for our 9pm meal (that had been chosen for us). We meandered through the property clueless as to where to go. We had not been offered a map and had little understanding of how the resort worked. We finally reached the main building and I had a brief conversation with a receptionist named Enrique who was exceptionally helpful and kind. He explained to us that the meals were reserved by the concierges who were stationed in small huts dotted around the property. He also gave us directions to the Italian restaurant and a map, which was super helpful. We were late to our 9pm dinner at that point, so we left without telling him about the room issues. The dinner at the Italian restaurant was uneventful. The service was great and the people working at the resort are the only saving grace of this place. Karisma is lucky to have such an excellent staff, with the exception of that porter. The food was uninspired and the desserts all seem to be remixes of the same thematic elements all over the resort. (carrot cake, chantilly and berries, tiramisu in a cup, etc.) Basically, convention food. I digress. After dinner we wandered around the resort in the dark. There were clusters of extremely drunk Americans, Canadians, and Europeans and loud techno music at certain outlets; nothing surprising. We went to bed and had a sound night's sleep, although our aromas and ordered pillows were nowhere to be found. The next day we got up and walked to ask our concierge to make a dinner reservation for us. We got to the concierge hut nearest our building and told we were at the wrong hut. We were referred to the next hut down. That was annoying as well. Why are there assigned concierges at random locations that the guests aren't told about? It's bizarre. Once we found our specific concierge in a random building, she arranged reservations for us. There was very little availability and we had to choose early or late, because they were "full" (not really, but more on that later). She then asked us why we weren't using the app. It was the first I'd heard of it and we were on the second day of our trip. We put the (pretty pointless) app in, and went off in search of breakfast. The concierge was great and she also informed us that we could have room service whenever we wanted. We were excited about that. One of the benefits of the app was that it let us see all of the menus and see the events (first time hearing about the events and workshops as well). Other than that, the app wasn't that great, but it was helpful. We headed to the outdoor portion of the Arrecifes, the main breakfast outlet. We secured a table and had breakfast. The service was fine, but the loud groups of unmasked and unsafe Americans were awful. The amount of overaged woo girls and partying sexagenarians getting drunk at 9am was annoying, but I suppose it's part of the all-inclusive resort culture. Again, the staff was attentive and amazing and was the only saving grace of the entire experience. It started raining and we returned to our room. Housekeeping was refreshing the room, so we wanted to give her space. We sat out on our small patio and the housekeeper noticed that the sliding door would not close. She called engineering to report the problem. We sat out the rain on our patio, and that's when I realized that our patio seats were the only ones without cushions. That's to say all of the other patios had seats with cushions, but ours did not. It was to trivial a matter to pursue, but I noted it anyway, because it also made me suspect that perhaps we had just been given a room that had been taken out of service due to maintenance issues. Little did I realize that the entire resort seemed to have consistent and constant maintenance issues. After a while, we went to the beach area and had one of the beach beds. We were told we could only have a certain beach bed because the rest were "claimed", even though they remained empty for the duration of the day (it had rained earlier). Our beach bed did not have a sheet like the others, rather, the attendant just put down a few towels over the plastic mattress, which had a giant tear in it along the seam. Again, I simply think the attendant had no supplies (not his fault) and was doing the best he could. Again, a systemic failure by a property charging premium rates. We lay on our plastic bed and enjoyed as best we could. We tried to go back to the room a few times over the course of a few hours, but there were maintenance people in there the entire time trying to repair the sliding door. I still don't understand why we weren't offered another room. There was certainly availability around us, but we destined to be in the smelly, broken room. The beach area was mostly unusable for swimming. Berms have been placed to prevent surf, and at the end of the day, all this does is trap in the stinky Sargasso (seaweed) that comes in. Thankfully, we walked down the beach and away from the property and once we got to a natural beach without berms, the water was lovely. We basically hiked 1 or 2 kilometers down to the next resort (called UNICO) to swim. We did this twice to get to a decent beach. We finally got back to the room and the repair to our sliding door was laughable. Basically, the way they were able to fix it was to use a drywall anchor in a metal frame. It was bizarre and spoke volumes of what was wrong with this place. The previous fix that had failed had been wood screws in a metal frame that had started to bend and cause the failure in closing the sliding door. Again, this has everything to do with the failure on behalf of the property and not the employees. Everyone we encountered was gracious and kind, but I really don't think that these people had the tools to do the job correctly at a crumbling property that has seen better days. The smell outside of our room was getting worse, to the point that we heard other people commenting on it. A group of people passing by were joking about how they could smell somebody defecating from our building. It was an awful, humiliating moment. It was only as we were heading to our dinner that we noticed that the ceramic floor tiles outside of our room were loose, and if you stepped on them a certain way, you could see a black liquid coming up from the crumbling grout lines between the tile (see picture). Obviously a sewerage issue, or something, but it smelled real bad. Like real bad, y'all. As the night before, I stopped at the reception to register my complaints. Alan took our complaint and made notes. We discussed several of the issues with him. At this point, we were just frustrated and exasperated by our experience. Alan was attentive and his calm demeanor was appreciated. We went to dinner and as we left the restaurant, we were approached by the night manager who was there to tell us that our aromas and pillows had been delivered. We were surprised when the gentleman approached us. Like everyone else he was especially attentive and kind and had patiently waited for us to finish our meal to approach us. His professional approach was very appreciated. What's so exasperating about our hotel experience is that the human component was excellent. The people doing all of the hardest work were kind and generous with their time. It just seemed that all of the dysfunction had to do with actual material deficiencies with the property and systemic failures with service issues. The worst example of this was still to come. We went to bed that night planning to sleep in and have room service breakfast delivered the following morning before checking out and heading off on our 3+ hr drive to Bacalar, Mexico. Shortly before 6am while it was still quite dark, we were awakened by a strange noise. My spouse insisted that it was the minibar, but it was a very loud high pitched screech, and it went on for a long time, fully awakening us. Eventually it stopped and we realized that the power was out. We lay in bed, and then began a torturous cycle of loud machinery noises and high pitched whines that would go on for a minute or so every 15 minutes or so. This went on through sunrise and an hour or so later we finally called the front desk, who apologised and told us the power had gone out in our part of the hotel and they "were having problems" with their backup generator system. We tried to call for our room service and after a few tries, someone answered the call and immediately put us on hold. I'm sure the person working that phone line was completely overwhelmed. I sat in the dim room with no power on hold for over ten minutes and finally hung up, realizing that we were not getting breakfast that day, When it was finally light enough to see things, we opened the patio and front door to let light (and the noxious sewerage odor) into the room so we could pack and get out of our cursed room at the El Dorado Seaside Suites/Palms. At the end of our collective ropes, my spouse and i packed our luggage and went to the reception to check out. We were exhausted, having slept poorly and far less than we should have and we were ready to leave and put an end to our torturous and expensive experience. We checked out and paid our 54 peso tax and then we were offered a ride back to our car in the tram. At that point, I wanted absolutely nothing to do with El Dorado and we declined the offer and walked back to our car. We drove away tired and exhausted and unfed by our "Luxury Resort". The drive was especially dangerous as we were constantly on the verge of falling asleep, exhausted and frustrated. We have El Dorado Seaside Palms to thank for that, I feel like we were ripped off and sold a false bill of goods by this property. What we got instead was dysfunction at the highest level and incredible amounts of stress. Karisma Resorts should be terribly embarrassed at a corporate level. This was the worst vacation experience I have ever had and I highly recommend making another choice, especially if you're trying to celebrate your tenth anniversary. TLDR: Tenth anniversary trip reaches comical and painful amounts of stress and anxiety thanks to this property. Sewerage leaks, power failures, convention level quality food, and complete chaos and dysfunction led to our hasty departure and we left short on sleep and hungry from our "luxury all-inclusive" resort.
Victor504