Larkspur Landing South San Francisco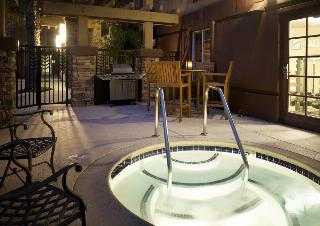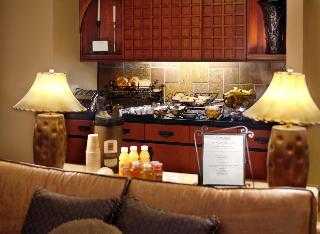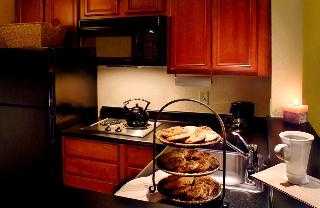 TripAdvisor Review
Based on 417 review
See all
This lovely hotel is situated in San Francisco Airport. Larkspur Landing South San Francisco features a total of 111 111. null may take advantage of the Wi- Fi connection on public areas at Larkspur Landing South San Francisco. This null offers a 24-hour reception service, so that guests' needs will...
More details
Availability
Select the date of your trip
Select the date of your trip to check room availability.
Property Info
This lovely hotel is situated in San Francisco Airport. Larkspur Landing South San Francisco features a total of 111 111. null may take advantage of the Wi- Fi connection on public areas at Larkspur Landing South San Francisco. This null offers a 24-hour reception service, so that guests' needs will be fully met at any time of the day or night. Common areas are suitable for wheelchair- disabled people. Additionally, a car park is available on the premises for guests' extra convenience. A fee may be chargeable for some services.
Check-in starts at: 15:00
Check-out ends at: 11:00
Property Amenities
Reception services
Concierge
Guest rating
TripAdvisor
Travelers rating
Excellent

154

Very Good

143

Good

50

Reasonable

44

Bad

26
Travelers profile
Business

99

Couples

110

Solo travel

30

Family

117

Friends getaway

24
Scores Summary
Cleanliness

Location

Rooms

Service

Sleep Quality

Value
Property self destructing, going downhill fast!
Reviewed 12 august, 2021
First of all, my issues are NOT with the on site staff. They are struggling, likely grossly underpaid, burdened with decisions made at a corporate/management level. I've been a customer at Larkspur properties for decades. Once, they were truly luxurious properties with stylish decor, extensive amenities and quality on site customer service. In the past few months, I stayed for three 7-10 day periods, this time was a week. NEVER AGAIN. * The internet never worked, although the maintenance tried valiantly to fix it. Staff at the support call center was clueless and difficult to understand (see attached photo). Was unable to do work in the room. * No shampoo, conditioner, bath soap in the room . Trash bags, if placed full in the hallway, were removed, but why not replace with an empty bag? There appeared to be 1 housekeeper for the entire hotel. *No breakfast or coffee, not even "grab and go". * 3rd world selection of cable channels (no PBS, news, movie channels were often unable to connect) *lumpy old pillows *heavily soiled common areas including carpets, doors, glass *Our last 3 stays: free parking. This time, $13/day sprung on us at check-in. The pandemic is no excuse for poor property maintenance, amenity misrepresentations, overtaxed staff, and unsanitary rooms and common areas. Decreased service and amenities with no rate compensation.
David S
Uncomfortable beds
Reviewed 24 july, 2021
We stayed here for a extended time and we can confirm that beds are really uncomfortable. All other things aside, nice hosts, decent surroundings. But, when you get up in the morning, more tired than when you went to bed, things go south fast.
Tvrtko1995
Larkspur Landing: You Don't Need To Think Twice
Reviewed 29 june, 2021
First the good news; the place is clean and the TV works. We have stayed here twice, two and three years ago, with good results. Things certainly evolve and not for the better. As we were checking in, the evening clerk casually informed us that there is a $13.00 parking fee. It's the first we have been aware of this. He said it's on your booking receipt. It's not! Got into our room to find no Wi-Fi. Called the hotel desk clerk from my cell phone. (you won't believe this but the room phone was out of order.) Told by the front desk clerk to call an 800 number to have Wi-Fi connected. The poor soul with the IT company was barely understandable leading to a long, very frustrating phone call with the end result still no Wi-Fi. A building is being constructed right across from our assigned room 402. Who would have thought that looking across into this serene site on a Sunday evening a war zone of epic proportions would take place in a few short hours? Construction starts promptly at 5:45 a.m. We heard beeps, bongs, bangs, and some device you can hear on Mars. Don't even think about the advertised breakfast in the lobby or a.m. coffee in the room since the electrical outlets were not functioning. 8:30 a.m. went down to speak with the manager. Told her, very politely with humor, of the problems. Asked why would guests be placed right next to the construction site, when construction starts at 5:45 in the morning? Was told. They are not to start construction until 8:00 a.m. and she will speak with the construction manager. I am sure that's going to help. Also, I was informed, rooms are assigned by availability. Is the hotel full? "Well no!" (As evidenced by all the parking available). Why couldn't we have been given a room across the hall, away from the war zone, thus muffing the construction/war/battle commotion?" Again, told construction is not to start until 8:00 a.m. (What the heck, what if we needed to sleep in as late as say 8:30 or even 9:00?) Somewhere, somehow there is a massive disconnect between this hotel manager and any form of reality. Now she did not say this. However, by her condescending attitude the message was, "well you're the idiot who book your reservations here, don't blame me for your problems". End result; The $13.00 parking fee was refunded along with a very timid "sorry!" My advice; avoid this place unless you can qualify for their Turkish Prison Rate. (TPR)
Tomo2L
They didn't have to lie
Reviewed 2 april, 2021
The room was fine in terms of was what there; however, the way I was treated as a guest was downright ridiculous... There's a refrigerator in the room, so naturally we bought groceries for the room. After filling the fridge with food, one of the bars on the fridge door broke and a few of my bottles of drinks, soy sauce, etc. fell out of the fridge onto the tile floor and broke. I immediately called the front desk to tell them what happened and that I will need a mop to clean up the mess, as well as more towels because I used some of them to clean up the mess. The person at the front desk told me okay and soon after, someone came with a mop... without water... a dry mop and bucket... When I called back to ask for water and soap in the mop and bucket, the front desk told me that her manager says that we have to pay for the towels... I thought "that's weird, never heard of that, but okay... that'll come out of the 150 deposit." I finish cleaning up the mess, the glass, mopped the floor, etc. Once I was done, I told them that I had finished and pushed the mop and bucket across the hall to the house cleaners' room. on my way the bucket (on wheels of course) catches the carpet and I accidentally tip the bucket onto the floor, spilling all of the water out in the process. I immediately called the front desk, told them what happened and apologized for the spill. I, of course, thought that was the end of things, but nawww... about 20 minutes later, they call my room and tell me that if something like this happens again they will ask us to leave. So to recap, some of my stuff falls out of their fridge that broke, when I cleaned up the mess, I was told that I will be charged for using the towels, and because I spilled water (and then immediately told them about it) I was threatened to be kicked out of the hotel... maybe a couple hours later, my wife comes back to the room from a trip to her mom's house nearby and I of course tell her about it... she then goes to talk to the manager. The person at the front desk tells her that she will get the manager. Soon, another woman comes out to speak to her, shortly into the conservation this new person reveals that she was not the manager, after having just told my wife that she was the manager. Apparently the manager was not on site until 10PM... 10PM... when the manager shows up, she informs my wife that the day staff told her that I was so mad because I had to pay for the towels that I poured the water out onto the floor as an act of defiance... and that I never told anyone about what happened. after arguing with the manager until about midnight, they agree to give us a full refund and we left the next day... do not come here, there are plenty of other hotels nearby, avoid here and go to one of them.
Victor S
NO included free breakfast despite official website says so
Reviewed 23 august, 2020
I reserved this hotel due to proximity in the placed we want to visit, cost and inclusive of breakfast per their website (which really matters on a family trip with young kids). We understand that due to covid19 pandemic, most hotels dont offer continental/buffet breakfast and instead switch to "to-go" or in room service breakfast. But this hotel didnt do either. Even if we paid for it. Even their confirmation email (reservation booked thru their official website) says breakfast included..they still did NOT do so during our stay. I emailed the hotel to complain and tell them to edit their official website.but have not heard from the hotel staff. I would stay away and find another hotel ie Holiday inn express nearby who truly offers included breakfast w the stay.
Kidemdee