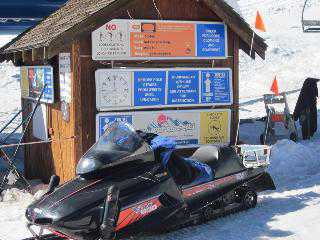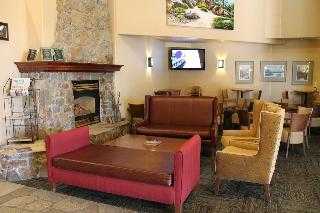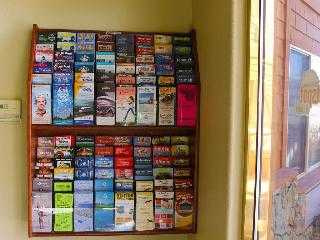 TripAdvisor Review
Based on 258 review
See all
This lovely hotel is in Truckee. The accomodation features a total of 65 guest rooms. Those who stay at this establishment may take advantage of the Wi-Fi connection on public areas at Truckee Donner Lodge. Guests will appreciate the 24-hour reception. This hotel is committed to upholding environmen...
More details
Availability
Select the date of your trip
Select the date of your trip to check room availability.
Property Info
This lovely hotel is in Truckee. The accomodation features a total of 65 guest rooms. Those who stay at this establishment may take advantage of the Wi-Fi connection on public areas at Truckee Donner Lodge. Guests will appreciate the 24-hour reception. This hotel is committed to upholding environmentally friendly practices.
Check-in starts at: 15:00
Check-out ends at: 11:00
Property Amenities
Guest rating
TripAdvisor
Travelers rating
Excellent

69

Very Good

106

Good

48

Reasonable

16

Bad

19
Travelers profile
Business

21

Couples

67

Solo travel

27

Family

94

Friends getaway

18
Scores Summary
Cleanliness

Location

Rooms

Service

Sleep Quality

Value
Better than expected
Reviewed 4 august, 2021
The class of this hotel is 2 star so I think people need to set their expectations on what to expect. I booked this hotel through Hotwire for a great rate of $124/night. We stayed in a 2 queen room the last week of July 2021. We are 2 adults and 2 kids. The hotel is very conveniently located right of Hwy 80. It is just minutes from Donner Lake. We did activities at Squaw, Tahoe Vista, and Tahoe City. Each of which is only about 15-20 min away. Downtown Truckee is very close. Safeway is just one exit down, literally a 5 min drive. We never had trouble with parking. Check in was easy and the staff was friendly. There is only 1 elevator and it's a bit slow, but it is what it is. Our room faced the highway but the view was blocked by trees and a river so we really felt like we were in a forest. There was no problem with street noise though we had the AC running the whole time. AC was adequate to cool the whole room. The room itself is decent. There is a microwave and mini fridge. It could have used more lighting and one of the recessed lights was not pushed in all the way. The bathroom is a decent size but again, a little rough around the edges. Some rust in the tub, light/fan housing ajar, and toilet paper holder slightly broken. The fan was very loud so we never ran it. One of our towels had a small stain on it. My husband did not like the mattress (too firm), but we have a memory foam at home so how can you compare! There is no housekeeping during COVID (which I get). We asked for fresh towels at the desk with no problem. If we ate food in the room, we threw away the trash in the lobby. I was truly impressed by the continental breakfast, not knowing what to expect from a 2 star class hotel and COVID restrictions. They have egg wraps and Jimmy Dean sausage and egg sandwiches which you can heat up. They have multiple varieties of oatmeal and cereal. There are bagels, toast and english muffins you can toast. They have muffins, bananas and other fruit. There is a 24 hour coffee machine. There is very limited seating in the lobby but each morning my husband would load up a tray and bring it upstairs. There is someone constantly cleaning and my husband said she was very friendly, showing him where the trays are and sharing how long to heat up the various foods. We did use the pool and hot tub. No issues there. I did have some problems with my key card which I had to get replaced twice. They said not to put it near your phone (which I had). Then the 2nd time it was in my purse with a magnetic clasp and I think that deactivated it. My kept his in his wallet and it was fine. The staff was always friendly. For us, this hotel was a win. Great location, breakfast for 4, and friendly staff. We had booked another hotel for over twice the rate and decided to cancel it and save the money for activities!!
caflygrl
Expensive disappointment
Reviewed 16 july, 2021
I really wanted to like this place as it seemed the best affordable option when our other lodging in the area fell through. The location is convenient and a breakfast, although unimpressive, is included. The room looked nice and the bed slept well. However, we couldn't get one of the two electronic keys to make our room to work even after reprogramming four times. The bath as sadly in need of refreshing. The desk staff was abrupt and lacked basic people skills. When we checked in and were assigned our room, the housekeeping staff was still working on it and we had to wait for access, something we were not told a check in. That left us standing in the hallway for five minutes. Will I return again? No way.
Roam23388549560
Slighty less than 4 star
Reviewed 14 march, 2021
I booked this hotel 2 weeks before a ski trip to Northstar (15 minute drive). Unfortunately the price had gone up $40+ within a week by the time I booked. Location was isolated but right off the 80. Check in was quick. Lobby had 24 hour coffee machine that could make cappuccino, mocha, hot chocolate, etc. We had a 2 queen bed room, which was a little cramped and dated but the bed was pretty comfortable with a decent number of pillows that were not too soft. There was a microwave, mini fridge and coffee maker (that you could use your own coffee and filters if you wanted to). The TV was on the small side. The heater was very effective and we ended up using the fan instead, as it would get really hot overnight. The bathtub didn't drain very well which made the tub slippery, so definitely had to use the anti slip mat. We were next to the elevator, but most of the noise we heard was in the morning from upstairs through the ceiling, as the insulation may not be very good. The breakfast was surprisingly good; egg (with bits of ham and pepper, cheese) burrito and sausage egg biscuit sandwich that you can heat up, as well as yogurt, oatmeal, cereal, toast/muffin, and fruit. All in all it was a comfortable stay, although pricy given the appearance of the motel Pros: coffee drink options, microwave/fridge/coffee maker in room, breakfast Cons: dated room, slow draining tub, small TV
ltsao01
A little less put together then one would hope.
Reviewed 10 march, 2021
This isn't something I usually do but it was two different rooms in the same hotel in 48 hours. I got there around 6 in the evening and just wanted to sleep in a warm bed. I got the room across from the ice machine and that's understandable. It was a Saturday night. When I shut the bathroom door it clunked hard and wouldn't actually latch properly. I notice the strike plate for the bathroom door was completely missing. I had to shove toilet paper in the gap just so it would stop because I run the fan at night. So it wouldn't stop! Moved rooms the next night as it was a party outside my room and I wanted something more quiet. Someone kept talking about covid outside my door and I'm not sure why outside by the ice machine why there would be no social distancing anyways. Moved rooms to 3rd floor after trying to give me first room in hall where everyone walks in with nobody home in the place. This one had the strike plate for the bathroom in the wrong place so the bathroom door wouldn't even shut. As I picked up the phone to notify the front desk I didn't hear anything or a dial tone. I notice the phone wasn't even connected to a working line. Upon further investigation I noticed there wasn't even a working land line in the room to connect the phone too. I don't care who or what you think about this post. THATS DANGEROUS! Guy with the red shovel who's gonna be better then you in your imaginary game of lies.
ipoopedyu
Anniversary
Reviewed 10 september, 2020
We booked a room at Donner Lodge Hotel in Truckee Ca. As soon as we checked in we encounter with the fact that we ourselves had to pick up our own trash, go to the lobby if we needed more towels, NO CUSTOMER SERVICE at all for guest!! Once we arrived got to the room to sleep after a long day we were face with the spiders and plenty of mosquitoes inside our room along with the bathroom problems we had when showering! Poor plumbing 👎😖water puddle when we shower, water didn't drain fast enough. We went to the pool and poor lighting like a nightlight! We informed the maintenance guy about the insects on our room and ask if he had a spray to put in our room, he's response was " If you need spray to kill insects you need to buy it yourself and what do you expect,your in the woods!"👎👎👎 When I send an email to the Manager of the hotel Mr. Jon Borden he was a totally unprofessional, rude and unfair person. NEVER RECEIVED AN APOLOGY ANY SYMPATHY OR ANY FORM OF CARE FOR HIS GUEST FROM HIM OR STAFF BUT MAINLY FROM THE MANAGER!! Instead when I address the problems he told me that if I didn't like it to leave the hotel and that he WASN'T GONNA CHARGE ME but that I couldn't stay there for the remainder of my days that I had booked because he simply didn't like the fact that I complained! If I'm paying for my stay that I'm supposed to be happy and comfortable and in a clean room! He kicked us out, was rude and careless and also he didn't kept his word when he said just leave and I wont charge you. He did charge my account and I wasn't even there for 24hrs in the hotel!!! When i call and spoke to him again on why he charge me, he was rude and unprofessional and denied that he had told us that, when he literally told us to leave the premises cuz he was very upset that I complained. He didn't want to hear us even!!
Guirro2000