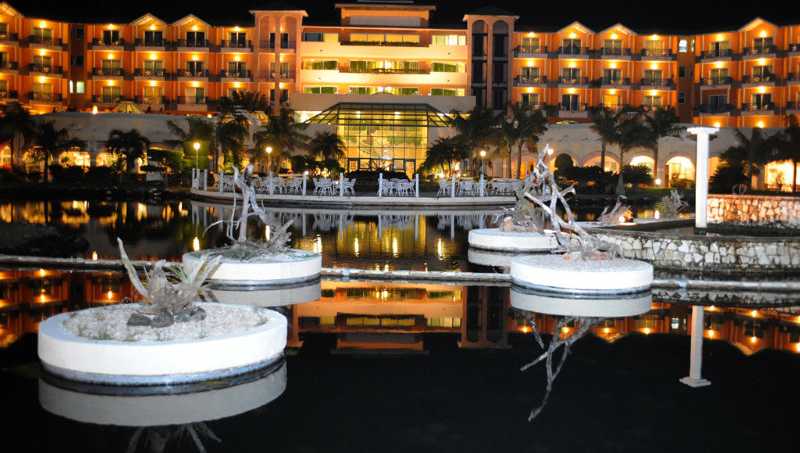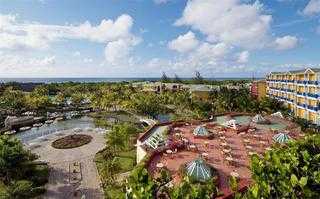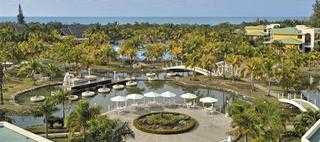 TripAdvisor Review
Based on 5304 review
See all
Melia Las Antillas All Inclusive resort (Adults Only) is located on the seafront at Varadero beach, next to the dolphinarium. The resort is surrounded by exotic Caribbean hanging gardens, water features, lush vegetation and sports facilities. It also has spacious and comfortable rooms and a variety ...
More details
Availability
Select the date of your trip
Select the date of your trip to check room availability.
Property Info
Melia Las Antillas All Inclusive resort (Adults Only) is located on the seafront at Varadero beach, next to the dolphinarium. The resort is surrounded by exotic Caribbean hanging gardens, water features, lush vegetation and sports facilities. It also has spacious and comfortable rooms and a variety of gourmet meals. It is recommended for adults over 16 years old, couples, weddings, honeymoons, singles and groups.
Check-in starts at: 15:00
Check-out ends at: 11:00
Property Amenities
Gymnasium
Laundry
Take in the views from a terrace and a garden and make use of amenities such as complimentary wireless Internet access. Additional amenities at this apartment include a picnic area and barbecue grills
Concierge
Concierge
Check-out hour
Check-out hour
Newspapers
Newspapers
Concierge
Sun terrace
Dining area
Bicycle storage
Towels and bed linen
Concierge
Sun terrace
Concierge
Concierge
Dining area
Newspapers
Towels and bed linen
Newspapers
Reception services
Safe box
Guest rating
TripAdvisor
Travelers rating
Excellent

1922

Very Good

1977

Good

819

Reasonable

364

Bad

222
Travelers profile
Business

19

Couples

2992

Solo travel

237

Family

548

Friends getaway

826
Scores Summary
Cleanliness

Location

Rooms

Service

Sleep Quality

Value
Amazing holidays
Reviewed 18 november, 2021
It was my 15th visites to this resort and it will not be the last. Already planning my next trip. It is an adult with 350 rooms. Everything is perfect from the reception to the beach. The best staff. Very professionnels. Good food at the 3 resto a la carte. A lot of renovations have been made there. The buffet is completely renew and you will find a lot of choice. I felt really safe with the Covid. A lot of places to desincfect your hands. I had a room ocean view with concierge service. The resort is very clean. For lunch this is a snack by the pool and also a BBQ by the beach bar. Very good Burger. Very nice and long beach to go for a walk. I dont any negative points to say about that place. Can not wait to be back. And thank you to all my MLAs family.
Shawi1960
Anniversary Trip
Reviewed 29 june, 2020
We have visited this resort on our Fourth Trip to this resort. Our stay to celebrate our 25th Anniversary was over the top. The Staff are amazing and we hope to return for our Fifth Stay in the very near future.
Travelors722
O pior hotel.
Reviewed 16 june, 2020
Unfortunatelly, our experience in this hotel was the worst we have ever had and because of this our holidays, planned after month of savings, were completelly ruined. When we arrived in Varadero it was a rainy afternoon and as we got at the hotel, we noticed that there were baskets on the floor completely full of water dripping from the ceiling.  We had our first dinner in the main restaurant and we immediatelly noticed that the hygienical conditions were completelly a disaster. the plates were all dirty, with rests of food on top and under and this situation was the same for all our stay at the hotel. The food was not fresh and not kept in good conditions. Always full of flyers and kept in dirty bowls, expecially in the restaurant next to the swimming pool. Everyday was a problem to find a clean plate to put our food on untill we started getting sick. We started suffering from a strong diarrhea that forced us to go continuously to the toilet, turning our holidays into a real nightmare. But the worst was yet to come. The 11th of June, before leaving for the excursion to Havana, while we were having breakfast, we found a huge insect inside a croissant (the picture is attached). We were completelly disgusted and we almost started to puke all over the table.  We immediatelly showed the croissant to the waitress but she just took it and threw it in the rubbish, without even apologizing or helping us with this situation. We went to the reception to complain and as soon as they saw the picture they called a lady from the customer service. As an apologize, she offered us a free dinner with lobster. How can you offer a dinner with lobster to two people  who already had diarrhea for three days? We did not accept also because we were completelly disgusted and really didn't want to eat anymore any food coming from that kitchen.  As we had to leave for the excursion, the lady told us that they would have contacted us on the next day. During the excursion we started to feel worst and we couldn't wait to go back to the hotel. The day after nobody contacted us and we spoke to Omar, the agent of TUI who was taking care of our excursions, a very nice person who helped us a lot durind this horrible experience. We told Omar about our sickness and he spoke to another lady from the customer service who offered us the medical care at the hotel and the late check-out as an apologize. We went to the doctor who had to inject us a medication to stop the diarrhea and prescribed us antibiotics, other pills that we had to take and a diet for 48 hours (pictures attached). We had to pay for the medications 69 CUC and when whe asked for the receipe she told us that we couldn't get it because we din't pay for the medical care. If we wanted the receipe we had to pay for the appointment. (???) In the meantime, also the conditions of our room were getting worst as everytime that we were taking a shower all the water and the foam was coming out from the floor under the sink located in the other room (picture attached). On top of that sink there were two lights. One of them was broken and from that hole in the ceiling was coming out water: this was a high risk for electrical fires! (picture attached). The towels for the shower and the ones for the swimming pool/beach were often full of brown spots. In our last day, during our check-out, they tried to force us to sign a paper stating that we were happy with the late check-out as compensation and that we wouldn't have taken any further action against the hotel.  Obviously we didn't sign because what happened is unacceptable. We could have a suite in the hotel "Be live experience" for the price of 920 euros per person but we decided to pay more for a normal room because Melia is a brand known all over Europe but for sure we regret our decision because we didn't expect to receive such a bad treatment and to find such a poor customer service from the staff that often preferred to be drinking at the bar near the swimming pool next to the men's restrooms after 5 pm or asking for tips to the ladies using the women's toilet. This is not the experience that we were expecting to have staying in a Melia Hotel.
NunoP73
Charming Resort with stunning beach
Reviewed 22 may, 2020
I visited Melia Las Antillas in May of 2019 with a group of 7 friends. We found the resort to be absolutely charming. We chose Melia Las Antillas because of it's proximity to the town of Varadero, and because of the layout of the resort. Everything was within a 3 minute walk of our room. We usually ask for a second or upper floor because in the tropics, when it rains, water can come in to your room if there is not proper drainage, but we were actually very comfortable on our ground floor rooms. The resort made sure to put all three of our rooms in a row which was a very nice surprise. I unfortunately can not remember our room numbers, but if you were to be looking towards the ocean, we were on the right side in the little cluster of buildings beside the main building. Our air conditioning worked wonderfully, which is a blessing. The beds were extremely comfortable, the shower was terrific, and we had no concerns with the toilet or water pressure. Our view from the sliding glass doors was of a beautiful mango tree and manicured lawn. Our chamber maid was Betty and you could not find a sweeter or harder working lady. She always greeted us with a giant smile, made sure our rooms were immaculate and that our water was fully stocked and she treated us to towel art every day. Every evening we thoroughly enjoyed the musical entertainment on the patio in the main building. The mojito bar is excellent! Honestly, best mojitos I've ever had. We also attempted to try every different fancy coffee and could not get through the list because of the wide selection. One of the best experiences of the resort was the main buffet server Clemente. He was wonderful to speak with, and if my memory serves me correctly he is fluent in many different languages. He would make sure that our drinks were topped before we even noticed that they were running low. He was also extremely entertaining with magic tricks and stories. He went above and beyond to make us feel welcomed and this was so appreciated. As for the resort itself, it is an older facility, but the maintenance staff does a terrific job. We did not use the pool because we are ocean people, but it was clean and the entertainment staff held daily activities to engage the guests. The beach was phenomenal. There were many palapas and we never had any difficulty finding enough chairs and shade for our entire group (we were visiting on off season). Unfortunately, due to no fault of the resort, our entire stay had yellow or red flagged waves but we did manage to spend a great deal of time in the water. There was not a weed to be found on the beach or in the water. This location is not ideal for snorkeling because there isn't much to see, but for $20 USD the staff on the shore will take you out on the little boat to an area about a five minute ride from shore to a reef where there are thousands of fish! I absolutely recommend doing this. It's a nice little activity where you don't need to plan ahead, or leave the resort. The food was good. Based on our previous experiences in Cuba, we usually stick to the freshly prepared buffet options such as the fish grill or the kebab grill or the beach snack bar that served fresh burgers. The food is simple but delicious. If you are looking for a resort to party at, this is not the one for you. It is an adults only resort, but the crowd while we were there was very quiet. There is a discotheque on site, but when we peeked in every night, there was only the dj and the bartender inside. We didn't mind this though, because we had brought card games and enjoyed sitting on the balcony with our specialty coffees and rum based beverages chatting with our friends - that being said, there was one night during the week that there was a party on the beach and that was a BLAST! They brought a dj out and set up a dance floor on the sand. This night was probably the most fun that we had in the evenings. We enjoy using the fitness facilities while on vacation - gotta work off all that buffet - and there was one available. The machines were very limited, but if you are not picky you can definitely make due. I wouldn't really recommend the showers, I did use them once, but they were cramped and dark. The entertainment was good. My favorite night was the synchronized swimming. Cubans are warm and inviting people, but things will be different than what you are used to. I get upset when I hear people complaining about the food not being good or things not being 100% perfect. At the end of the day, you are in a different country, and one of the most charming things about Cuba is learning about their rich culture and history. I fully believe that if you have realistic expectations and are adaptable and able to go with the flow, you will have the best best time in Cuba. I can't wait to go back. This vacation was exactly what we were looking for: peaceful, relaxing and serene.
Y6919ZNjessicap
The Resort
Reviewed 23 march, 2020
one of the best hotels in Varadero! The staff is so very friendly, one can always find something you like to eat in the buffet or the speciality restaurants.....we liked that we could have our lunches at the speciality restaurants . The staff were exceptional! as was the beach......
SnookumsNovaScotia