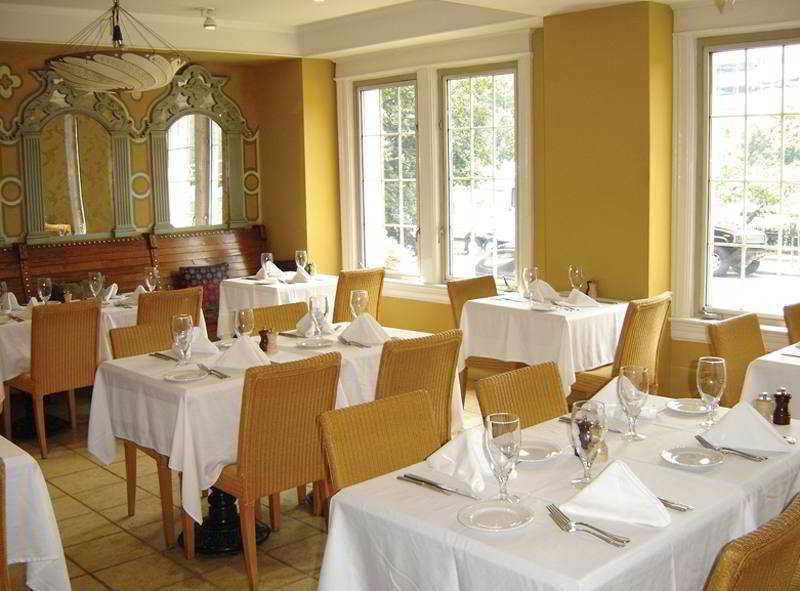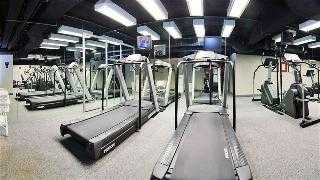 TripAdvisor Review
Based on 2536 review
See all
This charming European-style hotel is located close to the Foggy Bottom area just 3 blocks from the White House and a short walk from Georgetown. The Kennedy Center for Performing Arts may also easily be reached on foot. Built in 1929 and renovated in 2005, this air-conditioned 11-storey city hotel ...
More details
Availability
Select the date of your trip
Select the date of your trip to check room availability.
Property Info
This charming European-style hotel is located close to the Foggy Bottom area just 3 blocks from the White House and a short walk from Georgetown. The Kennedy Center for Performing Arts may also easily be reached on foot. Built in 1929 and renovated in 2005, this air-conditioned 11-storey city hotel comprises a total of 123 rooms. Amongst the facilities count a foyer with a 24-hour reception desk, a safe, a cloakroom and a lift in addition to a comfortable lounge, a bar, a bistro restaurant and conference/ meeting facilities. Fees apply for use of the room and laundry services as well as for us...
More details
Check-in starts at: 15:00
Check-out ends at: 11:00
Property Amenities
Food & Beverage
restaurant
Pool and wellness facilities
Pool
Reception services
Luggage storage
Guest rating
TripAdvisor
Travelers rating
Excellent

1399

Very Good

847

Good

194

Reasonable

60

Bad

36
Travelers profile
Business

597

Couples

877

Solo travel

174

Family

520

Friends getaway

187
Scores Summary
Cleanliness

Location

Rooms

Service

Sleep Quality

Value
Great Location
Reviewed 17 october, 2021
It's an historical hotel with a lot of renovations features. The location it's the best; but you have an excellent service. The maid and the waiters in the restaurant did a great job. Very clean and comfortable room.
MeryandLeo
Visit to D.C.
Reviewed 10 october, 2021
Complete and Impeccable. Complete because it has EVERYTHING I could have hoped for. Beautiful and spacious rooms, fantastic old school bar, great restaurant and perfect location. Impeccable because EVERYONE there was beyond polite and helpful. I feel lucky to have found this hotel.
matthew B
Hotel gem in the heart of downtown DC
Reviewed 26 september, 2021
Fantastic experience! It felt like I stepped back in time in a good way. The rooms were wonderful, large bathroom with vanity and large mirror with shower/bath combo. They offer complimentary shoe service nightly and have room service. Speaking of room service, the staff was very pleasant and helpful. The bell-boy helped me lug my baby and stroller down the stairs and the chefs in the kitchen made me feel at home when I stopped by the bar/lounge to see if they were still cooking food. The chef offered to cook me anything I liked and was so friendly. Lovely experience. Made me feel home away from home, with a unique experience by taking me back in time. I loved it and would recommend highly. Also within walking distance to the White House and other attractions. Great location! All around wonderful experience and hope to stay here again
kristys6
CHOOSE ANOTHER HOTEL
Reviewed 19 august, 2021
I traveled to DC with family for about a week & stayed at Hotel Lombardy & I will never stay at this hotel again. This is going to be very detailed so I am going to put this into bullet points. Below are the issues that I experienced at Hotel Lombardy: - Wi-Fi was terrible. - Pubic hair & other hair on supposedly washed & cleaned towels, on the toilet, in the bathtub, & in the soap holder in the shower. This was present before we used anything. - What the wife identified as possibly Period Blood on our bed sheets (see pictures included) - The tub didn't drain. We complained about it 2 times, on different days, but it never got fixed. They sent 'the engineer' up to our room 1 time to our knowledge as we were present when he came in. He said that it's probably hair stuck in the drain from the many years of use so he was going to put in a chemical & that we were not to use the shower for 4 hours (that's 4 hours of an inconvenience to us). We eventually got fed up of telling the front desk about the bath tub so just stopped doing so as nothing came from our complaints. There is no point in showering if the water that comes off your body after whole days spent in DC's heat is piling up to your calves & you're not really getting completely clean at the end of your efforts to shower. - We don't know what was wrong with the water in the shower but every time we showered we began to sneeze heavily. Before the shower we wouldn't be sneezing. After the shower the sneezing would subside over time & resume as soon as we showered the following day. The day out in DC, breathing DC air helped alleviate the allergic reaction to what was in the water. Hotel Lombardy may want to check its water source as it could pose a health hazard to those who are more sensitive to whatever is causing this reaction. N.B.: We are a completely healthy family in our mid 30s & have no known allergies. We also do a lot of traveling within the U.S. & to other parts of the world. - Bellboys/door attendants (who also serve as valets) almost never tended to the door. They were always on their phones. Interestingly enough they only attempted to help with door & baggage when you're entering or checking out so that they can get tipped. - The use of the Washington Plaza Hotel pool is a farce & amounts to false advertising (see pictures included). The Washington Plaza Hotel is more affordable to stay at. Unfortunately, we discovered this midway through our stay at Hotel Lombardy or we would've booked there. Hotel Lombardy's false advertising states that it provides its guests "Passes to Washington Plaza Hotel Pool (weekdays only, seasonal)." We went to the front desk on Thursday afternoon to inquire about using the pool on Friday (i.e.: a weekday). Desk Attendant 1 at the front desk called Washington Plaza Hotel to check & they said to call back the next day. We hence went to the desk on Friday morning & asked the Desk Attendant 2 (i.e.: not the same person from the previous day) whether we could use the pool. There was a note left from Desk Attendant 1 stating that a call was to be made to the Washington Plaza Hotel on Friday. Desk Attendant 2 on Friday, however, decided to call the manager of Hotel Lombardy who stated that Hotel Lombardy guests were not going to be able to use the Washington Plaza Hotel pool on Friday. So all in all, Lombardy falsely advertises weekday pool usage & gives the illusion that no other factors are in play when, in fact, it has to do with whether Washington Plaza Hotel's guest-traffic at its pool allows Hotel Lombardy's guests to use it. If it's the weekend or even a weekday like Friday (i.e.: too close to the weekend) there might be an issue gaining access to the promised pool because there is an undisclosed (i.e.: undisclosed on the website of Hotel Lombardy) preference in favour of Washington Plaza Hotel guests' utilization of the pool. We would have chosen to stay elsewhere had we known about this to begin with. This is highly unacceptable especially from a hotel that's supposedly a prestigious & historic hotel of DC & America as advertised on Hotel Lombardy's website. - There are 2 elevators – 1 small & the other is larger (possibly to cart both people & luggage). The larger one is significantly noisy & its doors are in dire need of lubrication. If you are on a certain floor, with a room positioned right near the elevator, it will keep you awake at night. That, in addition to noisy inconsiderate staff & other occupants using the elevator, will amount to significantly less rest at night. It is also important to mention that the doors to the rooms don't manage sound at all. - The cleaning-staff talk very loudly at early hours. One sat on a bench by the elevator while the other stood midway through the hallway & spoke very loudly, over this distance, to each other in Spanish. My room was positioned between these 2 people. I opened my door & looked at each of them, swaying my head back & forth to give them 2 serious looks each, while saying nothing to them. I then closed my door & there was silence that followed. Combine this with the issue of the elevator mentioned above & the noisy staff/occupants in the night & you'll quickly understand how exhausting a stay at Hotel Lombardy we truly had! - The breakfast was greasy. We ordered the Lombardy breakfast every day for the duration of our stay & they must've got our order right only once. It was the wrong order most of the time! The meat & potatoes were always greasy - fried in too much oil. The eggs, regardless of how you order them (scrambled or otherwise), is always runny to the point where you're not sure whether it's safe to eat. The bacon was like rock. If you ordered bacon, you got sausage; if you ordered sausage, you got ham; if you ordered ham, you got bacon; if you ordered scrambled eggs, you got sunny side up! The best thing about the Lombardy breakfast was the jam that came sealed (apparently imported from Europe) which Lombardy Hotel staff hopefully had no hand in preparing. - I would recommend visiting DC but I would definitely not recommend Hotel Lombardy to anyone I cared about. From the entire trip in beautiful & historic DC, our stay at Hotel Lombardy was the only dulling agent leaving much to be desired. I can only hope that the hotel contacts us with a refund because we've never had experiences like this from our travels to other parts of the U.S. & the world. A refund would definitely be in order. Any apology without talk of a refund would be absolutely wrong & impossible to accept. We, & our colleagues, make several trips to DC – this was the first time any of us tried Hotel Lombardy. We hope that Hotel Lombardy takes this opportunity to respond in ethical & appropriate fashion.
ReviewOnlyWhenIMust
25 anniversary
Reviewed 21 july, 2021
Great hotel. Classic feel. Will stay there's again!!! Staff is the friendliest I've ever seen. Simple great breakfast items to choose from. Bar staff has great conversations and makes you laugh. The bed in our room was very comfortable. The bathroom was very large for an older hotel. We can't wait till our next trip to DC to stay there again.
Fletch1829