Lions Dive and Beach Resort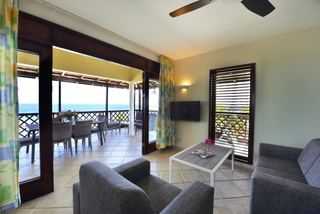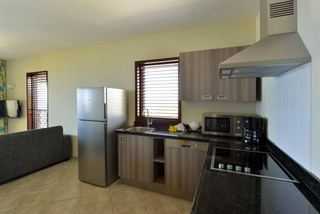 TripAdvisor Review
Based on 1267 review
See all
The resort is located directly at the National Curacao Underwater Park. The hotel's private beach is a connection to the 'Sea Aquarium Beach' with several beach shops, bars and restaurants. It takes about 5 minutes by car to reach Willemstad, with its original colonial architecture, features on the ...
More details
Availability
Select the date of your trip
Select the date of your trip to check room availability.
Property Info
The resort is located directly at the National Curacao Underwater Park. The hotel's private beach is a connection to the 'Sea Aquarium Beach' with several beach shops, bars and restaurants. It takes about 5 minutes by car to reach Willemstad, with its original colonial architecture, features on the UNESCO World Heritage List. It takes approximately 20 minutes to reach the resort from Hato Airport. Built in a typical Dutch Caribbean style the resort is surrounded by a tropical garden and offers 3 bars-restaurants, conference facilities and a lobby. All rooms are air conditioned, with a private ...
More details
Check-in starts at: 15:00
Check-out ends at: 11:00
Property Amenities
Reception services
Concierge
Guest rating
TripAdvisor
Travelers rating
Excellent

693

Very Good

405

Good

107

Reasonable

42

Bad

20
Travelers profile
Business

23

Couples

485

Solo travel

40

Family

333

Friends getaway

193
Scores Summary
Cleanliness

Location

Rooms

Service

Sleep Quality

Value
Mixed Bag
Reviewed 30 november, 2021
There were some great things about LionsDive and some really not great things. Unfortunately, the not great will keep me from returning. Starting with the great…the front desk staff was wonderful. We were greeted warmly upon arrival and they decorated room (we were celebrating birthday) complete with bottle of wine. The room was superficially lovely - beautiful view from spacious balcony and plenty of hangers/storage for clothes. We were there for diving so loved having the dive operator on site. There were plenty of chairs on beach although it was odd that people were staking claim before sunrise on prime spots. Location is nice with lots of restaurant options nearby if you don't want to eat at hotel. Two of the on-site restaurants were very good - Nemo's for sushi and Piazza for pizza/pasta although a pizza restaurant not open for lunch and not always open for dinner? Service was better than average at both with the two women at Piazza being absolute gems. COVID testing is located at hotel so super convenient. Now for the bad. The bed was less than comfortable and the pillows were the worst I have ever encountered - like the free pillows on airplanes are better. If we had seen anywhere to buy pillows, we would have. There were no washcloths and no lotion/conditioner. I forgot razor and they did not have any available at front desk. The service at Hemingways was appalling - at one point, there were 6 bartenders and it took us almost 15 mins to get two bottled beers. The indifference to basic customer service was shocking - they stood there talking to each other, checking their phones, chatting with waitresses, counting money, basically everything except serve the total of 4 people (2 couples) at the bar. Table service was marginally better but not by much. We ate there once the entire week if that tells you anything. Getting the room cleaned was incredibly challenging and did not occur before 4. The icing on the cake and a hard stop for me was the noise. The hotel is at the end of Mambo Beach Blvd. which turns into the island hotspot on Friday nights. Complete with barricades, doormen, wristbands and pulling all the seating from the various beach bars to pack the people in. There were 4 bars each with a DJ seemingly competing to play the loudest, bassiest music. Until well after midnight. It was like staying next to a nightclub. Not how I wanted to spend my first and last nights of vacation. Our first night on island, I was up until almost 2AM after traveling all day and having to get up early to dive the next day. Definitely no sitting on the balcony enjoying a nice Caribbean evening. This was also an issue on Monday and Wednesday but to a lesser extent - only one DJ but unfortunately, it was the biggest and loudest. It did stop earlier so that was a slight positive but to not be able to sit outside and enjoy the evening on four out of eight nights is unacceptable. I understand that this is not the hotel's fault and nothing they can remedy but it was a major factor in our experience and will keep us from being a repeat guest. If you like the party scene and staying up late, LionsDive is a fabulous place. If you want quiet relaxing evenings, you are going to be very disappointed.
stephanief314
Second time here, we love it
Reviewed 29 november, 2021
Ideal for kids, 2-3 pools and the beach right there, one of the pools is a 50m swimming pool. The beach is really great for kids, with no waves, a lot of fish and snorkeling opportunities. Also for adults, with restaurants and bars. One of the best restaurants is in the hotel - Piazza. COVID testing right in the hotel, which was super convenient. The only issue was management's choice to do various renovations when the hotel is fully booked (around US Thanksgiving). Also, a super noisy mosquito spraying very early in the morning. A bit more consideration can go into guests' sleep quality.
Al1465234
Good But Could Be Better
Reviewed 28 november, 2021
Our travel experience includes a total of 78 weeks out of the country for scuba dive trips over the past 22 years. This includes all of the most visited Caribbean dive locations (some several times) and trips to the tropical Pacific. My wife and I went to Curacao for the second time for scuba diving with this being the first time staying at Lions Dive Resort. The property is nice with a good location. Unfortunately, there were several small things that irked me and one major thing. Lets start with the hotel. Every day we put out the sign to have our room cleaned immediately, but when we returned to our room after diving it was never done. Sometimes we had to wait till after 3pm to get it cleaned. I even left a tip for the maid daily and that did not seem to work. We also found that they had no way to clean your feet or shoes after leaving the beach and this equated to sand everywhere you walked on the asphalt or wood stairs. That means you drug sand into your room which eventually made it to our bed. The beds are very firm, which I like, but the pillows are like pancakes. But the real problem was the noise. Two times a week the business next to the hotel was operating a disco that could be heard throughout the hotel. Thankfully our room was near the office, so we did not hear it that clearly, but those who were closer paid the price. I am not sure what time of the evening it shut down as we slept through it. However, on Friday nights the live band next door started at 8pm and played till 11pm. This was very loud and could be heard clearly even in our room. I was unable to get to sleep until it stopped. So, if you want peace and quiet this is not the place. The food at the restaurants was average and very expensive as it in all of the ABC islands. The service was very fast for an island. We thought the best food was served at the pizza and pasta restaurant. The good news is the pizza and pasta restaurant was always slow with very few dinners. There are several other restaurants nearby, but they were also very average and expensive. Here is a tip if dinning out at the other restaurants. Don't expect good Mexican food on a Caribbean island. Now for the diving. We did 20 dives in six days with 12 being boat dives and eight were shore dives. The boats were well maintained; however, we were shuffled onto a different boat each day with a different divemaster daily. This did not allow us to create a relationship with any particular divemaster. In my mind that is a huge mistake as that can bring divers back to a location if they like a particular divemaster. Some divemaster's were better than others. The boats at times were way over crowded with up to 21 divers on the boat. It was uncomfortable. The manager of the dive shop was very friendly and helpful, but some of the other employees were not so helpful. For instance I asked a female employee where we could get towels and she just said, "I don't know I just work in the dive shop." I think the proper reply would be "I don't know but let me ask." Another female employee was asked by me if we could borrow a cart to transport our shore tanks to our vehicle and her reply was "You would need to ask so and so (forgot his name), but he is not here right now." Also, there was no guidance on how to get the free shore tanks from the shop to our vehicle. Fortunately someone saw us trying to carry everything up the stairs and pointed out the place to pull our vehicle closer. I highly suggest they have some king of handout to give to people explaining things better at the dive shop since no one took the time to tell us much. The shore dive at the resort was good but you really can only go one way, which is to the right. If you go to the left everything is dead due to the building of a structure and the aquarium. They just piled up boulders on the reef and killed it all. Beware that it will take you about six to eight minutes to reach the reef from the entry point either by swimming on top or following a rope in the sand. The good thing is the rope makes it very easy to navigate the shore dive as it extends into the reef. Now for the shore diving away from the resort. First, if you have never drove in Curacao then you are in for a real experience. The roadway markings are horrible and the signs are very limited. We were on vacation so we decided to forgo signing up for phone service while abroad. We tried to follow a map and spent most of the first two days lost until I figured out our turn to get back to the hotel. We dove in the West Point area and closer to the hotel. All of the shore dives were nice, but at times a bit of a hike to get to from your car. The entries were all easy. I made the mistake of being cheap and rented a small car. I highly suggest a pick up truck or SUV. It makes it much easier for donning and doffing your equipment. The overall experience with the dives was good. Expect lots of small stuff and no sharks or pelagics. The reefs to the southeast sometimes rivaled the beauty of Little Cayman with very healthy soft coral. To the west much less soft coral. The visibility was up to 100 feet on most dives and the water temperature ranged between 81 and 82 degrees. Lastly, if you are doing shore dives away from the resort this is not Bonaire. It is not real convenient and they are poorly marked.
ericsI5803MN
Fantastic hotel, superb location!
Reviewed 22 november, 2021
Fantastic hotel, located right at a beautiful beach. Great restaurants, enough sun beds and excellent facilities with pools and fitness, incl. sports events and sunrise yoga on the beach. The room is great, staff is fantastic and helpful and the room always clean. The boulevard with shops and restaurants is lively and Willemstad (with more great restaurants in Pietermaai) is only 10 minutes drive. We did snorkel trips from Ocean Encounters (1 min walk) as well as from Mood beach (5 min walk, with Blue Finn), and everything was arranged perfectly. From the hotel you can get to anywhere on the Island perfectly, the beaches are fantastic as well as hiking and snorkelling. We always have the best relax vacations here and will certainly come back again next year!
Mirjam d
Fantastic Dive Center But Very Complicated All inclusive Package!
Reviewed 21 november, 2021
The Ocean Encounter dive center was fantastic and it was the best part of our stay. The staff are very professional, skillful, caring and helpful. As for resort itself, they really need to improve and simplify their all inclusive (or Full Board as they call it). The All inclusive includes breakfast, lunch and dinner excluding alcohol. They have 4 restaurants and you are allowed to order "different courses and soft drinks" at each restaurant. The restaurant staff are not trained properly with respect to what is and what is not included for all inclusive guests. We always had to check the resort "Meal Plan" to understand what is covered every single time we ate at one of the restaurants and there was mistakes with our bills "every single time"! Truthfully, it became annoying by the the 3rd day since we always had to correct our bills! When we checked out at 12pm, we had to stay at the resort till 2pm since our shuttle to airport was at 2pm. The front office staff told us we can have lunch at the resort as part of our all inclusive package so we did. And guess what? We got a bill from the restaurant staff asking to pay for lunch! The staff and us had to go to the front office to sort out the lunch bill! We sorted out the bill but it was a very annoying issue to sort out just before leaving!
KSFCAN