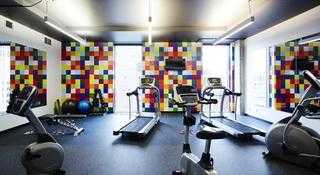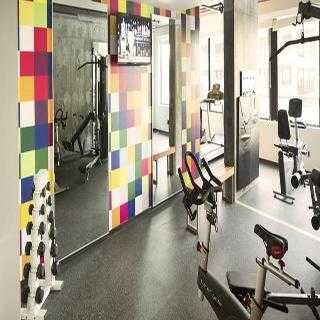 TripAdvisor Review
Based on 330 review
See all
This lovely hotel is located in Winnipeg. Located right in the town centre, the null allows easy access to all this destination has to offer. The null is close to main entertainment areas. Public transport connections are at 9. 0 kilometre(s) away. null will find the airport within 7. 4 kilometre(s)...
More details
Availability
Select the date of your trip
Select the date of your trip to check room availability.
Property Info
This lovely hotel is located in Winnipeg. Located right in the town centre, the null allows easy access to all this destination has to offer. The null is close to main entertainment areas. Public transport connections are at 9. 0 kilometre(s) away. null will find the airport within 7. 4 kilometre(s). The premises count with 160 welcoming 160. This null was established in 2014. Those staying at this null may keep updated thanks to the Wi-Fi access. As this null features 24-hour reception, guests are always welcome. This null does not offer cots on demand. All 160 at this disability-friendly nul...
More details
Check-in starts at: 15:00
Check-out ends at: 11:00
Property Amenities
Reception services
Concierge
Guest rating
TripAdvisor
Travelers rating
Excellent

201

Very Good

96

Good

22

Reasonable

5

Bad

6
Travelers profile
Business

162

Couples

72

Solo travel

17

Family

40

Friends getaway

20
Scores Summary
Cleanliness

Location

Rooms

Service

Sleep Quality

Value
How a good hotel becomes a great hotel
Reviewed 16 november, 2021
I booked this hotel as part of a package with Expedia and was excited to stay at this property. About a week before my arrival I received an email from them welcoming me to the hotel on my upcoming stay. Nice touch. As with every hotel I stay at for the first time I message them and request any upgrades they could offer during my stay. I heard nothing back from them. Upon arrival, their main entrance doors would not open. I thought maybe I was at the wrong entrance or something, I could see inside the hotel and someone was at the desk. I tapped on the window, nothing. Tapped a few more times. Nothing. There were a lot of notices on the door about covid that I quickly scanned over. Finally I see a non descript sign that says "push bell for entrance." I looked for this bell and finally pushed something I assumed was the bell. The CSR came and opened the door. I am now inside the hotel and ask about the locked door thing. She had a reasonable explanation. Ill come back to this. I check in and I mentioned my unanswered email to which she said she would try to locate it. As I was already here, I said she didn't have to as I could tell her about it. She checked me in... did I get an upgrade - I do not know as she didn't say anything. I ask about parking and she gives me a parking pass and directions. We're all good. I get to the room. It is quite nice. Modern. Minimalistic. Great view. I liked it. But no fridge. I asked about it and one was delivered. That was a little surprising for this caliber of hotel. I go out to grab some food from one of my favorite burger joints and when I return, I push the bell to get let inside. No one is at the desk. I push the bell several more times. The CSR returns and comes to the door to let me in. She tells me then that I could just push the handicap button and it will open the door automatically. Uhmmm, OK! Day 1 complete. Next day I leave, put out my housekeeping sign and go out for a little shopping and lunch. I return to the room several hours later and only to find my room not made up. I go downstairs to ask and am told that my room is not scheduled for housekeeping until the next day. Say what?? With their covid protocols in place, they only offer limited housekeeping services at this time. Blah blah blah, lets move on. Day 3: All is good. Room is made up Day 4: Was out an about again for a lot of the day so that night I ordered pizza. After the typical delivery time I an beginning to wonder where my pizza is. The driver finally calls me and asks me to come down to the lobby to get my pizza as they wont let him up. Say WHAT?? I go down to the lobby and ask them desk why they didn't let him up? Their response: with covid we are limiting access to the hotel Why didn't you call me then? No response. I grab my pizza and head back upstairs. Day 5 Check out time: I had grabbed a muffin from their kiosk so I knew I had to pay for that before checking out. I went to pay the $3 and the CSA asks if I'd like to put it on my credit card on file. I'm like it is only $3 or so, Ill pay cash. She's like it is 80 some dollars. What? $80 for a muffin?? There was a parking charge of $19.50/night that I was never told about. I was not happy. I asked if there was anything she could do and she said no. I asked if anyone was around that could and she said no, they are in a meeting. Needless to say, I paid and left. So many things went wrong for my first visit to this hotel. So how does one make a bad experience a WIN?? Well they have Alyssa. A few hours after I had checked out, I received a call from Alyssa that was genuinely concerned with addressing my issues and experience with their property. And that's exactly what she did. Do I recommend the Alt Hotel Winnipeg? Absolutely 100%. The location is great. The rooms are good and comfortable. The city view from high up was spectacular. And the staff are genuinely friendly and "somewhat" eager to be of assistance. So if you are thinking of staying here, go ahead and book it. I know I will be back for sure.
todb242
Always good
Reviewed 14 november, 2021
We always enjoy staying here. Good access to downtown amenities and a cool vibe. We were surprised that we had to ask for a mini fridge as we thought that was standard, but eventually we were given one. I would suggest options for garbage pick up etc since you are not doing in room housekeeping during our stay.
JenKca
Wonderful experience for one person, one night
Reviewed 5 november, 2021
I arrived late from a charter flight after a cheap-and-cheerful stay at a worn-out B&B in Churchill, which followed two nights at the Radisson across the street (seen better days)—so I was tired and feeling kinda grubby. The first thing I noticed was how clean and up-to-date the reception area is, and the desk clerk was helpful and friendly. Check-in was fast and easy, and I had been looking forward to getting take-out from the pub next door, but then I'd eaten snacks on the plane, so I just bought a $2.50 muffin from the snack bar in the lobby. My room was on the 15th floor--I'd read some people mention noise, but I didn't hear any and I didn't use the earplugs that came with the room. The shower was blissful, the wi-fi was fast, and the desk had a nice office chair. I didn't try out the lounge chair or the coffee pods/pod machine. The mattress was unusually comfortable. I didn't look to see if there was a mini-fridge, and I had no problem with the number of power points for my various items that needed charging. In the morning, I had to leave before 4:30 a.m., and an Uber showed up within 4 minutes. The desk clerk was already on the case, watching in case I had a problem. He was ready to call a taxi for me. Two other points, when I arrived a few days earlier to stay across the street, I took the #15 bus directly from the airport (easy). And also, I was able to walk about 10 minutes to Canadian Travel Clinics to get my covid test for returning to the US. Last, there is a Starbucks across the street in the Radisson for people not leaving at 4:30 a.m.
Mjavins
Work well with you
Reviewed 2 november, 2021
Room looked gorgeous and "modern"... Bathroom doors provided minimal privacy with a BIG gap between what seemed more like saloon swing doors. Had some warm water issues but the staff worked with us to ensure things would be better. They have a very good communications team that will get in touch if you encounter any issues during your stay. thank you.
ScottyKnelsen
Not for a couple
Reviewed 26 october, 2021
I had already stayed in Germain hotels for business. And that's what it is: a hotel dedicated above all to a business clientele. The One Bed corner room is designed for a single person and not a couple. Only one bedside table, one armchair and a bathroom with non-soundproofed doors. The corner room does not bring more space since the only difference is a long space before accessing the room. The advantage is no corridor noises and probably a nicer view than ordinary rooms. Due to sanitary measures, we had breakfast in the room: one installed at the work table and the other sitting on the bed using the ironing board as a table!
lmlacasse2605