Constantinou Bros Asimina Suites Hotel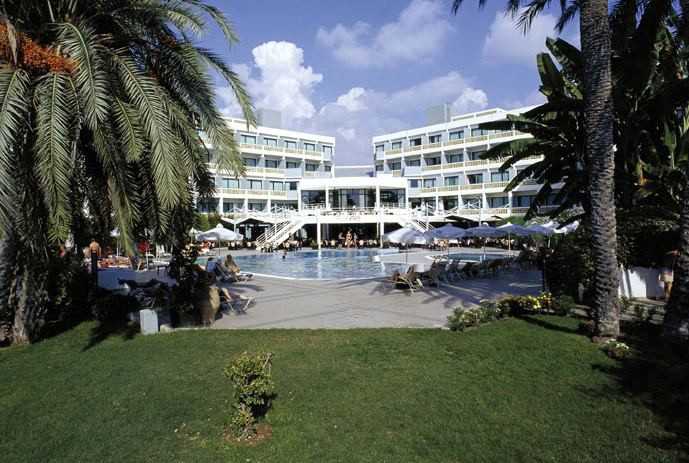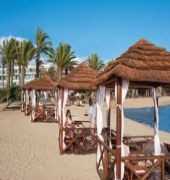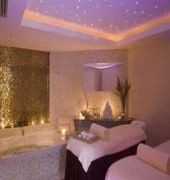 TripAdvisor Review
Based on 1664 review
See all
Location This beachfront resort is close to historical sites. It is 2.5 km from the picturesque harbour of Paphos and 2 km from the resort centre. Paphos International Airport is situated roughly 15 km from the resort. Facilities The establishment comprises a total of 121 accommodation units. Guests...
More details
Availability
Select the date of your trip
Select the date of your trip to check room availability.
Property Info
Location This beachfront resort is close to historical sites. It is 2.5 km from the picturesque harbour of Paphos and 2 km from the resort centre. Paphos International Airport is situated roughly 15 km from the resort. Facilities The establishment comprises a total of 121 accommodation units. Guests of the establishment are welcomed in the lobby, which has a 24-hour reception and a 24-hour check-out service. The upper floors are easily accessible using the lift. Services such as a safe and currency exchange facilities make for a comfortable stay. Internet access and wireless internet access ar...
More details
Check-in starts at: 15:00
Check-out ends at: 11:00
Property Amenities
Guest rating
TripAdvisor
Travelers rating
Excellent

1368

Very Good

207

Good

58

Reasonable

23

Bad

8
Travelers profile
Business

24

Couples

1209

Solo travel

11

Family

145

Friends getaway

89
Scores Summary
Cleanliness

Location

Rooms

Service

Sleep Quality

Value
A First Class warm and friendly hotel.
Reviewed 4 november, 2021
Well, you cannot go wrong with the Constantinou Bros Asimina Suites Hotel. This is a hotel that delivers very high standards of service and hospitality. We first came here six years ago to celebrate our Silver Wedding Anniversary and enjoyed it so much we decided to return to celebrate our Pearl Wedding Anniversary (albeit a bit late courtesy of Covid). We made a right choice to return. From the time you arrive with a champagne enhanced booking in, you want for nothing in terms of food, drink and service. One of the best things for us was to find Managers still here who were here on our first visit. We got to meet Spyros who is the General Manager and is always around at meal times and at the welcome Cocktail Party. He was always keen to chat and learn from his guests as well as answer any questions we had. Our suite was spotlessly clean and maintained beautifully throughout our stay despite Covid restrictions. Everyday there were 4 poolside towels available to us in the room as well as extra towels at the poolside. The buffet breakfast is superb with a great egg station along with freshly cooked pancakes, waffles etc in addition to a multitude of other buffet items covering every style – nobody would go short of food here. Georges is the Maitre D of this restaurant and is one of the staff we had met previously. We loved the way he engaged with the guests (he has a wicked dry sense of humour) and it was never beneath him to get involved in clearing tables and setting up for the next guests arriving to eat. It was the same level of service in the evenings if you choose to dine in the buffet restaurant. Joanna was always welcoming and friendly whilst delivering professional service and some excellent wine advice. All the other staff in this restaurant were superb as well, we just didn't manage to capture their names. The Kymata restaurant has Marios in charge who is excellent, really good product knowledge and also offered a great advice on the wines from Cyprus. He was another one of the long term staff we were so pleased to see again. Lunch and dinner here was excellent with some of the best steak and seafood we have ever tasted. You need to book early for this one!! Other staff are worthy of mention, especially Ivanka and Janos to name just a couple who were excellent and ensured lunch and dinner there were really enjoyable. All the food was superb but the a la carte is what really stood out and you have to try the Cypriot wines, they are very good. Georges ran the bars with his professional team and he was a live wire and always ready to have a chat or help in any way he could. Each day he prepared a fresh fruit smoothie and personally delivered to each guest resting by the pool. A really simple but lovely touch. The grounds are beautifully kept and there is plenty of space and sunbeds for everyone, they even have someone to put up the parasol for you. The pool is lovely, so refreshing and more importantly spotlessly clean. The private beach is small but great, with a pontoon to give easy access to the protected seawater cove – a lovely area to swim. Overall this is a most relaxing place to visit with superb hard working staff. The professionalism, dedication to customer service and the attention to detail is something to behold. Add to this wonderful food and drink in a quiet location and for us you have the perfect holiday. Well done to everyone, we loved it and will be back in the future.
KevanD50
Luxury rest and relaxation
Reviewed 31 october, 2021
We had a warm and personal welcome with Champagne and canopies and a personal welcome by the Manager. A lovely introduction to our stay. We were shown to our side sea view room on level 3 on the west side of the building and whilst the view wasn't particularly great, we did get to see the lovely evening sunsets from our balcony. One evening, in particular, we enjoyed watching that view with the complimentary champagne delivered to our room, another nice touch. We were on an 'all inclusive' basis which included breakfast, lunch and dinner and drinks including most premium brands (not just local brands), cocktails etc. The measures were very generous too. There were only two choices for dining (this may be due to the time of year?) one buffet and one A la Carte (with a fixed menu and a Manager's special). The buffet offered a good range of food. Drinks were served at the table. There was only one choice of restaurant for breakfast. The A la Carte restaurant needs to be booked as soon as the booking opens at 9.00 am the previous day. We only dined in the A la Carte restaurant once because we kept forgetting to book! Personally I think the booking process needs to be changed, I think that guests should be able to book a maximum of 3 nights out of 7 which they could choose either before or on arrival and if they choose not to dine in the restaurant then those spaces could be offered to alternative guests. I didn't feel the booking process was the best and needs to be reviewed or more options for dining open to guests. Both restaurants and the VIP bar had some form of live music which changed each night. The evening we went into the VIP bar there was violinist who was very good. In the restaurants there was a singer or singers with keyboard or sound unit. The music was easy listening and not loud and overbearing. There is a lovely pool, albeit rather cold to say the least, but we still had a dip 3 days during our stay. The garden area is not huge, but offers a good space between sunbeds. The hotel backs on to the promonade walk, before reaching the beach. The beach is small and has a rocky edge to the sea. The beach was a bit of a disappointment as I was expecting more. We didn't venture into the sea as it was rocky and the only other way to get into the sea was from a pontoon from the beach with steps going down into it. The hotel had various nice areas to sit and relax in and is an Adult only hotel. Overall we enjoyed our stay. The staff were very welcoming and always wanting to help. It was perfect for our weeks stay.
KymH
Great holiday
Reviewed 30 october, 2021
Wow what lovely staff the resort has. They couldn't be anymore attentive. The rooms are spectacular and the staff are what make the hotel. Only faults are the spa availability and the temperature of the pool at the time of the visit. Other than that the food, drink and service were amazing.
Ellie G
A great experience
Reviewed 29 october, 2021
A great experience from the moment we arrived . Seamless and easy check in , excellent service throughout , under stated but considerate and very customer focussed . The A La Carte restaurant was the best meal we had over our 9 day stay having visited 6 or7 different restaurants Very clean , good breakfast and buffet , highly recommend a visit
330TimH
Near Perfect
Reviewed 26 october, 2021
Hotels don't get much better than this. All the above rave reviews are well-deserved, and there's little point in repeating all those glowing comments, except to praise and thank the charming and efficient workforce – from the hands-on management down to the humblest cleaner and gardener. You're all magnificent! Instead, let me use the space available to make a few points of interest to future guests and some suggestions for improvement to those in charge. First, your choice of suite. We were delighted with our superior sea-facing one and were glad we did not pay considerably more for the private pool option. These are mostly tiny plunge-pools and, in spite of the hot weather, we never ever saw one being used – not once in 14 days! Also, most of these suites are at ground level and very much in the public gaze, so if you value your privacy, you might feel rather conspicuous. Of course, if you're keen to show off your classy swimwear, these balconies are ideal! The all-inclusive deal is excellent value for money, and you should use the opportunity to experiment with new cocktails and the local, excellent wines. The à la carte restaurant Kymata, is in a lovely setting, but the menu never changes apart from one 'special of the day'. Also the choice is disappointingly 'international', when one could have hoped for more Greek/Cypriot specialties in addition to the tasty octopus and fava. Where was the stifado, kleftiko, calamari, moussaka (there was a terrible vegie version) and shrimp saganaki for example? Some of these dishes occasionally appeared on the buffet, especially on the Friday 'Cyprus Night', which was a splendid occasion for Grecophiles, with superb live bouzouki music and Greek dancing. On other nights the buffet, although excellent, showed no sign of having any kind of 'theme', apart from sometimes an emphasis on Asian or Italian cuisine. Booking the Kymata restaurant is a pain. You have to phone reception at 9 am prompt to book for a table for the following night. If you phone at 8.55, they tell you to ring back, and when you phone on the dot of 9.00 all the tables have gone! (or if you're lucky, you're offered a table too early or too late). If this happens to you, do what we did, and complain. After that, we never had a problem getting a table at the time we wanted. Most AI hotels allow you to make all your restaurant bookings on arrival. This one should. As not all guests are on all-inclusive terms, there is a laborious process of showing your card whenever you order a drink or meal (other than breakfast) and then signing a bill with a row of zeros at the bottom. The aim is to show you what you have 'spent' so you can calculate and sign for a tip. These are then added to your bill on departure. The question is: are they passed on to the staff? One pool waiter told us they were not, and pleaded with us to tip him in cash. We raised this issue with the management, who assured us that all gratuities are shared out among the staff. So who do you believe? No one wants to carry around loads of small change to tip with. It would be sensible for the AI rate to include a service charge, so we could forget about the whole thing – and simply reward exceptional service. Something for the management to think about. All this carping sounds as though we were guests from hell! I hope not. But this is the flagship establishment of the Constantinou Brothers and deserves to be judged by the highest standards. That's what they would wish. It doesn't mean we didn't have an absolutely wonderful time here. We did!
chrishandley